Review:
"The boy genius comes of age." BL As "the preeminent artist of his era" BL with "a career full of towering achievements" RV and a "plethora of deeply funky soul recordings" WR Innervisions stands as Stevie Wonder's masterpiece." RV This is "the summit of the wunderkind's blend of funk-addled synth-pop and socially conscious lyrics." UT He "dove headfirst into the murky waters of urban America ('Living for the City'), while still finding time for romance with his Golden Lady." VB He "mastered angry, socially conscious, ingenious music that remained danceable." BL
<!—Amazon Ad -->
"Introspective, melancholy, sassy and uplifting, it transcends all notions of soul as schmaltz." WR It is "by far his most political work" RV with "songs addressing drugs, spirituality, political ethics, the unnecessary perils of urban life, and what looked to be the failure of the '60s dream – all set within a collection of charts as funky and catchy as any he'd written before." AMG
Living for the City
Living for the City, "an eight-minute mini-epic," AMG is "Wonder's finest moment." RV He "preaches without being preachy about the injustices suffered by the black community, using the microcosm of a Southern boy who visits New York City and gets arrested for drug trafficking. Wonder sings with unbridled emotion and ends the song with the hope that the listeners have learned something." RV "He also uses his variety of voice impersonations to stunning effect." AMG
"Too High is just as stunning, a cautionary tale about drugs driven by a dizzying chorus of scat vocals and a springing bassline." AMG That song and 'Living for the City' "make an especially deep impression thanks to Stevie's narrative talents." AMG
Higher Ground
Higher Ground, a funky follow-up to the previous album's big hit ('Superstition'), and Jesus Children of America both introduced Wonder's interest in Eastern religion. It's a tribute to his genius that he could broach topics like reincarnation and transcendental meditation in a pop context with minimal interference to the rest of the album." AMG
"Wonder also made no secret of the fact that He's Misstra Know-It-All was directed at Tricky Dick, aka Richard Milhouse Nixon, then making headlines (and destroying America's faith in the highest office) with the biggest political scandal of the century." AMG
He's Misstra Know-It-All
---
Review Source(s):
---
Related DMDB Link(s):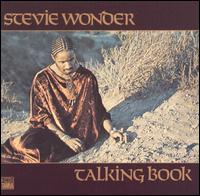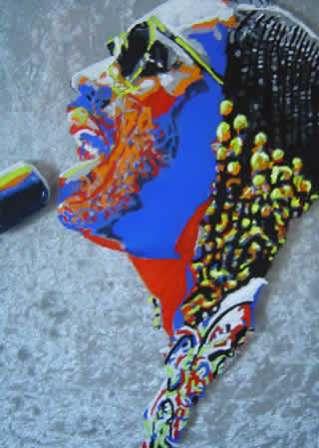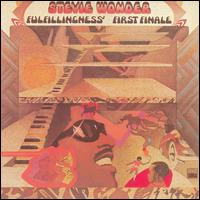 ---

Click on box above to check out the DMDB on Facebook.
---
Last updated January 28, 2013.