Review:
Thanks to a boatload of Grammys and a slew of hits in the early 1970s, Motown renewed Stevie Wonder's contract to the tune of an unprecedented $13 million sum. Then two years went by – "an eternity in R&B." TL However, he spent that time working relentlessly, sometimes logging 48-hour sessions. NRR The resulting album proved well worth it; it "featured more true classics than even most great artists write in a lifetime." TL
Originally packaged as a double album plus an EP, Songs in the Key of Life, was "Wonder's longest, most ambitious collection of songs." AMG It "is a Grand Artistic Statement, meant to demonstrate Wonder's ability to entertain just about any audience he chooses." EK It is "like stumbling into a cave full of treasure" JM and not knowing "which piece of gold to stuff into [one's] pocket first." JM It "touched on nearly every issue under the sun, and did it all with ambitious (even for him), wide-ranging arrangements and some of the best performances of Wonder's career." AMG
Isn't She Lovely
However, as is generally true of double albums, one can "argue what can get cut to make a lean, mean single album. Songs in the Key of Life could almost be gotten down to fighting weight just by cutting tracks off when they start to drag. Do we need three minutes of baby noises on Isn't She Lovely," EK an otherwise lovely celebration of the love for a newborn child? How about "the two-part, smooth-and-rough Ordinary Pain" AMG where "the second half…sounds like a completely different song?" EK The album showcases "all of Wonder's most endearing characteristics – intricate and inventive arrangements, the sheer joy of music-making – and all of his most aggravating (mawkishness, a less-than-industrious approach to his lyrics) in one package." EK "Stevie seems to be vacillating between pure genius and only-slightly-inspired mediocrity—sometimes within the same song." JM "It's like one of those giant novelty sundaes that's free if you can finish it in one sitting. Delicious, but in the end a bit much." EK It might be necessary to try "skipping by the schmaltzy, whip-creamed tracks and focusing on the funk and jazz fusion-driven scoops of goodness." JM
As
One long track which holds up well is As, "which builds perfectly over the course of its seven minutes, thanks in large part to one of the most memorable choruses Stevie Wonder ever wrote (which is seriously freakin' saying something)." EK It "could have/should have been the 'Hey Jude' of the 1970s." EK
Sir Duke
Among highlights are "the torrid fusion jam Contusion" AMG and Sir Duke, "a big, brassy hit tribute to the recently departed Duke Ellington." AMG It "is not only a delight, but it also something of a statement of purpose for Wonder. It's telling that he name-checks Basie, Miller, Armstrong, Ellington, and Fitzgerald over, say, Mingus or Miles." EK "The bumping poem to his childhood, I Wish," AMG is "one of the most joyous of Stevie's singles…[which is] really saying something." EK
I Wish
While not organized as such, Songs in the Key of Life "contains nearly a full album on love and relationships, along with another full album on issues social and spiritual. Fans of the love album Talking Book can marvel that he sets the bar even higher here, with brilliant material like the tenderly cathartic and gloriously redemptive Joy Inside My Tears, …the bitterly ironic All Day Sucker, or another classic heartbreaker, Summer Soft." AMG
"Those inclined toward Stevie Wonder the social-issues artist had quite a few songs to focus on as well: Black Man was a Bicentennial school lesson on remembering the vastly different people who helped build America." AMG This "eight-minute tour of Stevie's prowess as a musician and a lyricist" JM has been called "the apex of the album," JM but can also be an example of excess. It "starts out great – positive message, bubbling funk, nice flourishes throughout. But as those teachers go on hectoring those poor students (which, by the way, flies in the face of all known pedagogical theories), [one] can't help wishing they would just knock it off already." EK
Pastime Paradise
"Pastime Paradise examined the plight of those who live in the past and have little hope for the future." AMG It became the basis for Coolio's smash rip hit, "Gangsta's Paradise," nearly two decades later. Village Ghetto Land is "a fierce exposé of ghetto neglect set to a satirical baroque synthesizer" AMG while "Saturn found Stevie questioning his kinship with the rest of humanity and amusingly imagining paradise as a residency on a distant planet." AMG
"If all this sounds overwhelming, it is; Stevie Wonder had talent to spare during the mid-'70s, and instead of letting the reserve trickle out during the rest of the decade, he let it all go with one massive burst. (His only subsequent record of the '70s was the similarly gargantuan but largely instrumental soundtrack Journey Through the Secret Life of Plants)." AMG
"Songs in the Key of Life was a powerhouse – a rare moment when a master was faced with a new level of pressure, and responded by taking his game to new heights." TL
<!—Amazon Ad -->
---
Review Source(s):
---
Related DMDB Link(s):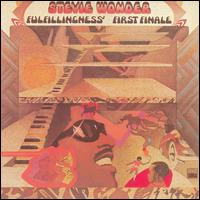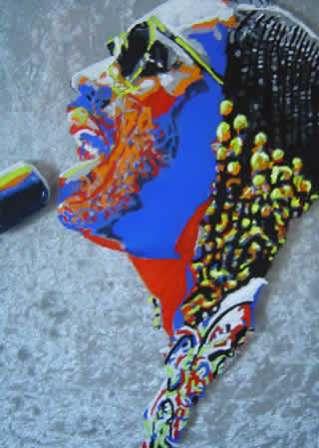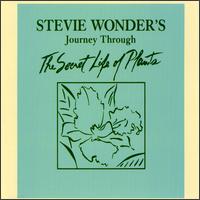 ---

Click on box above to check out the DMDB on Facebook.
---
Last updated February 11, 2013.