Review:
"When he reached the age of majority, former child prodigy Stevie Wonder renegotiated a contract with Motown Records that granted him creative independence. This was big news as a business move – but when you're dealing with perhaps the purest raw talent in pop music, "independence" takes on another meaning. His first release under these terms, Music of My Mind, demonstrated that Wonder could work as a truly self-contained unit – writing and producing all the songs, and playing virtually all the instruments, entirely alone." TL
Wonder "secured his position as the reigning genius of his era" TL and "expanded his compositional palate with 1972's Talking Book to include societal ills as well as tender love songs, and so recorded the first smash album of his career. What had been hinted at on the intriguing project Music of My Mind was here focused into a laser beam of tight songwriting, warm electronic arrangements, and ebullient performances – altogether the most realistic vision of musical personality ever put to wax, beginning with a disarmingly simple love song," JB the "candy-coated pop" TL of "You Are the Sunshine of My Life (but of course, it's only the composition that's simple)." JB
"Stevie's not always singing a tender ballad here — in fact, he flits from contentment to mistrust to promise to heartbreak within the course of the first four songs — but he never fails to render each song in the most vivid colors. In stark contrast to his early songs, which were clever but often relied on the Motown template of romantic metaphor, with Talking Book it became clear Stevie Wonder was beginning to speak his mind and use personal history for material (just as Marvin Gaye had with the social protest of 1971's What's Going On). The lyrics became less convoluted, while the emotional power gained in intensity. You and I and the glorious closer I Believe (When I Fall in Love It Will Be Forever)" JB marked by "soaring exuberance" TL "subtly illustrate that the conception of love can be stronger than the reality, while Tuesday Heartbreak speaks simply but powerfully: 'I wanna be with you when the nighttime comes / I wanna be with you till the daytime comes.'" JB
"Ironically, the biggest hit from Talking Book wasn't a love song at all; the funk landmark Superstition urges empowerment instead of hopelessness, set to a grooving beat that made it one of the biggest hits of his career. It's followed by Big Brother, the first of his directly critical songs, excoriating politicians who posture to the underclass in order to gain the only thing they really need: votes." JB
"With Talking Book, Stevie also found a proper balance between making an album entirely by himself and benefiting from the talents of others. His wife Syreeta and her sister Yvonne Wright contributed three great lyrics, and Ray Parker, Jr. came by to record a guitar solo that brings together the lengthy jam Maybe Your Baby. Two more guitar heroes, Jeff Beck and Buzzy Feton, appeared on Lookin' for Another Pure Love, Beck's solo especially giving voice to the excruciating process of moving on from a broken relationship." JB
"Like no other Stevie Wonder LP before it, Talking Book is all of a piece, the first unified statement of his career. It's certainly an exercise in indulgence but, imitating life, it veers breathtakingly from love to heartbreak and back with barely a pause." JB "In a career full of classics, Talking Book is Stevie's most perfect album." TL
---
Review Source(s):
---
Related DMDB Link(s):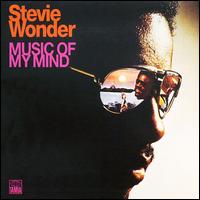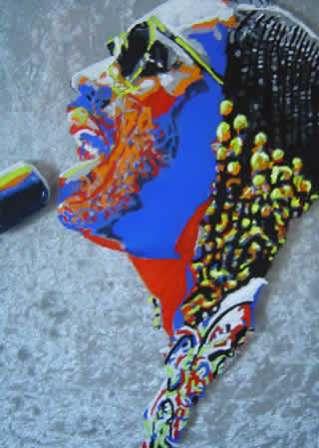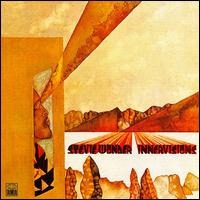 ---

Click on box above to check out the DMDB on Facebook.
---
Last updated May 13, 2011.