Review:
"A stunning self-reinvention by a band that many had given up for dead, 90125 is the album that introduced a whole new generation of listeners to Yes." PC The album featured longtime members Chris Squire on bass and Alan White on drums as well as the return of vocalist John Anderson (after sitting out the 1980 Drama album) and "the first time in twelve years that original keyboardist Tony Kaye had appeared with the group." WK
The 11th album by Yes was a surprise since the band had officially called it quits after 1980's Drama. Anderson, who had been the only singer the group had ever known, had left in the early making of that album, as had Rick Wakeman, who'd been the keyboardist for most of the band's classic '70s albums. In their place came singer Trevor Horn and Geoff Downes of the Buggles ("Video Killed the Radio Star"). After that short-lived lineup, Squire and White "continued to work together, including on the abortive XYZ project and releasing a single as a duo in 1981." WK That project would have paired them with former Led Zeppelin guitarist Jimmy Page and singer Robert Plant, but it didn't materialize.
Instead, Squire and White began working with South African guitarist Trevor Rabin. "There had been various attempts to place Rabin in a band, including a proposed quartet with Rick Wakeman, John Wetton and Carl Palmer in 1980 and a proposed trio with Keith Emerson and Jack Bruce. Rabin tried out in Asia, alongside Wetton, Palmer and former Yes members Steve Howe and Geoff Downes. However, he had also been put in touch with Squire and White and this was to be his path instead." WK
"Trevor Horn was also associated with the nascent band from an early stage as the band's producer and, at one point, …was considered…as the lead vocalist. The trio decided they needed a keyboard player to fill out their sound. Squire suggested…Kaye, whose sparse style he felt would suit the new band's direction. They christened themselves 'Cinema' and in early 1983 began recording what they thought was their debut album, consisting mainly of original music Rabin had originally earmarked for a solo album, and produced by Horn." WK
"Rabin and Horn had a heavy influence on the sound;" PC Horn brought a slick production while Rabin offered a "distinctly '80s guitar sound." PC However, the band retained the classic Yes sound (and revived that name) when Jon Anderson came on board after Squire played some of the group's demos for him. "Rabin was dubious at first, not wanting to be perceived as Steve Howe's replacement, but rather the lead guitarist for a new group. However, he quickly changed his mind once Anderson brought in some new lyrics and put his distinctive vocals on the existing music tracks." WK
The album, which was released in the autumn of 1983, was "simply titled after its Atco Records catalogue number (for example, 7-90125-1 for the LP)." WK It "launched Yes to the MTV age and to a whole new breed of fans." WK Songs like "Changes marked the band's definitive break with its art rock roots." PC The new musical direction was "was catchy, contemporary and well liked by reviewers and their new fans (many of whom had little clue of the band's previous incarnation). The lead single, Owner of a Lonely Heart, became the band's first (and only) US #1 hit" WK "and its orchestral break has been relentlessly sampled by rappers ever since." PC
"The vocal harmonies of Leave It and the beautifully sprawling Hearts are additional high points, but there's nary a duff track on the album." PC
"The album's logo was created and designed by Garry Mouat at Assorted Images on an Apple IIe computer, which would be used on Yes' next studio album Big Generator as well." WK
---
Review Source(s):
---
Owner of a Lonely Heart (video)
---
Changes (live video)
---
It Can Happen (video)
---
Leave It (audio only)
---
Related DMDB Link(s):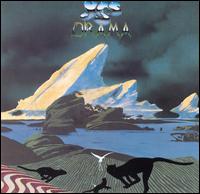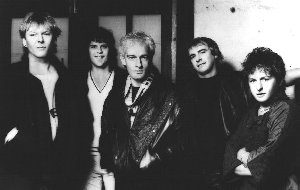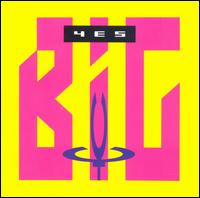 ---

Click on box above to check out the DMDB on Facebook.
---
Last updated June 7, 2011.