Review:
The law firm album. It isn't just that this project bore such an unwieldy name. It also stirred up legal activity. Even though these four guys formed the core of the classic '70s Yes, they didn't have rights to the name. That belonged to the 'Cinema' lineup (the original name for the project before it became Yes) for 1983's 90125 and 1987's Big Generator, which included Anderson along with guitarist Trevor Rabin, bassist Chris Squire, drummer Alan White, and keyboardist Tony Kaye.
Regardless of the moniker, this is "Yes by any other name. Jon Anderson's tenor wails through spacy lyrics, Rick Wakeman constructs cathedrals of synthesized sound, Steve Howe rips high-pitched guitar leads, and Bill Bruford makes his drums sound like timpani." WR
After feeling boxed in by the Cinema-era Yes, Anderson revived the classic Yes lineup with Bruford, Wakeman, and Howe. Bruford brought along bassist Tony Levin – they'd been band mates in King Crimson. The result is "a pedestrian effort for these veterans, not as bombastic as some of their stuff, not as inspired as others, but it definitely has the 'Yes' sound. She Gives Me Love even refers to 'Long Distance Runaround'." WR
"The song Birthright concerns the British nuclear tests at Maralinga." WK "Many of the tracks on the album (specifically Teakbois) carry Latin and Caribbean influences. Let's Pretend was co-composed by Vangelis in 1986" WK in his collaborative years with Jon Anderson.
"The artwork for the album was created by artist Roger Dean, known for designing album covers for Yes in the 1970s. It features two paintings, the front titled 'Blue Desert' and the back titled 'Red Desert'. Most releases of this album represent only a truncated version of 'Blue Desert'. There was, however, a special release with a gatefold cover, though 'Blue Desert' was horizontally inverted in that version." WK
"The album was one of the first original recordings to take advantage of the extended time limit on compact discs clocking at almost 60 minutes." WK
---
Review Source(s):
---
Brother of Mine (video)
---
Order of the Universe (fan-made video)
---
---
* click to see video on YouTube
---
Related DMDB Link(s):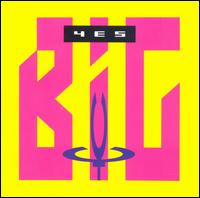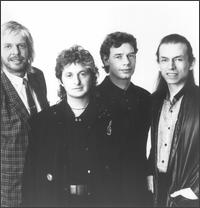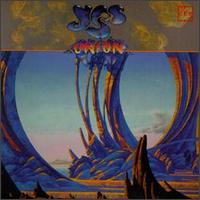 ---

Click on box above to check out the DMDB on Facebook.
---
Last updated June 7, 2011.