Review:
After the surprise success of 1983's 90125, the biggest album of Yes' career, that lineup of vocalist John Anderson, bassist Chris Squire, drummer Alan White, keyboardist Tony Kaye, and guitarist Trevor Rabin reconvened for a follow-up. "Big Generator's sessions dragged on for two years, largely over creative differences…Rabin was aiming to progress beyond 90125, while…Anderson was beginning to yearn for more traditional Yes music. Trevor Horn, who was a major factor in the success of Yes' previous disc 90125 was part of the early recording sessions, but dropped out after a few months due in major part to his inability to get along with…Kaye." WK "Rabin assumed the production duties after the departure of Horn, and is credited for pulling together the final line-up of music on the disc." WK
Like 90125, "Big Generator was also a million-selling hit, although not as successful as its predecessor, probably because the singles Love Will Find a Way…and Rhythm of Love…couldn't match 'Owner of a Lonely Heart' from the previous LP, even if they were favorites on AOR radio at the time. Actually, it was the title track that was a carbon copy of 'Owner,' so maybe that was the problem. More likely, though, 'Owner' was a one-shot (courtesy of producer Trevor Horn), and as Yes asserted itself more here, the band reverted more to its old style, making for some confusion. Nevertheless, this album was Yes' last major hit." WR
The difference in ideas over direction led to Anderson "working on other projects at the conclusion of the Big Generator tour in 1988 including a partial reformation with his Yes bandmates from the 1970s (this reformation would lead to Anderson Bruford Wakeman Howe)." WK The "Cinema" lineup (so-named because of that being the early name for the project that led to 90125) would come together again, however, on 1991's Union and 1994's Talk.
---
Review Source(s):
---
Love Will Find a Way (video)
---
Rhythm of Love (video)
---
Related DMDB Link(s):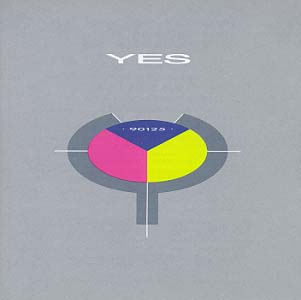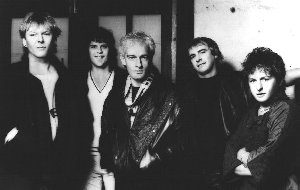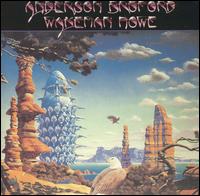 ---

Click on box above to check out the DMDB on Facebook.
---
Last updated June 7, 2011.