Review:
After 1978's Tormato, singer Jon Anderson and keyboardist Rick Wakeman were "enthusiastic about creating a new album, and the rest of the band was lukewarm over the idea, given the relative failure of the last album. This in turn discouraged both Anderson and Wakeman, with the latter at times refusing to leave his room, and both men dejectedly spending time at a local bar. They quit the band soon afterwards." WK
Remaining members Chris Squire (bass), Steve Howe (guitar), and Alan White (drums) opted to continue without them. "Trevor Horn and Geoff Downes of The Buggles, who had recently had a number one hit in the UK with 'Video Killed the Radio Star', and were managed by Yes' long-time manager Brian Lane, were working in an adjacent studio, and, being Yes fans, introduced themselves. As it happened, Squire owned and enjoyed their first album, and the pair were invited to sit in during rehearsals. They were soon asked to join the band." WK
The resulting album, 1980's Drama, "featured a harder-edged Yes with a distinct new wave flavour (in no small part due to the two new recruits)." WK "For classically inclined fans, it was a jarring departure; but it was a harbinger of Yes and Asia albums to come. A newly emboldened Chris Squire lays down aggressive rhythms with Alan White, and Steve Howe eschews his usual acoustic rags and flamenco licks for a more metallic approach, opting for sheets of electric sound." PC
"Perhaps to ensure that some of the old glory was there, Roger Dean was commissioned to design his first Yes cover in five years, and Eddie Offord, who had co-produced the band in their 1971-1974 heyday, returned to the studio for assistance." WK
"Although the songs are all group credited, Into the Lens and White Car are basically Buggles compositions (an alternate version of 'Into the Lens' appeared on the second Buggles album Adventures in Modern Recording as 'I Am a Camera'; the song is based on Christopher Isherwood's Berlin stories." WK
Does It Really Happen?, Run Through the Light and Tempus Fugit with its "manic ska inflections" PC "were developed by Squire, White and Howe before Horn and Downes joined the band; Horn added lyrics." WK
The "doom-laden" PC "Machine Messiah was based on another Buggles composition, but with considerable input from the other three, and therefore the only truly group composition on the album." WK
"The two demo songs 'We Can Fly from Here' and 'Go Through This' did not end up on the album, although the band did play both of them on the subsequent tour. Live recordings of these songs were released on The Word Is Live." WK
"Drama fared very well in the UK charts, reaching #2 there, but American audiences were not so sure, with Drama becoming Yes' first album there in years to not reach the Top 10 or go gold. Still, the US tour was a big success. They were not so lucky on the UK leg, with some fans angry over Anderson's replacement and Horn's voice suffering from his first experience of major touring, as well as his efforts to match Anderson's higher register. Horn subsequently quit the band" WK and "went into production; Howe and Downes joined Asia, and Squire and White toyed and then gave up on a pair-up with Robert Plant and Jimmy Page, which was to be titled XYZ (i.e., Ex-Yes and Zeppelin)." PC The Yes story wasn't over yet, though – a new lineup would emerge in 1983 with the band's most successful album yet – 90125.
---
Review Source(s):
---
Into the Lens (video)
---
Run Through the Light (photo montage video)
---
Related DMDB Link(s):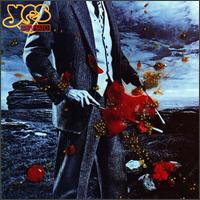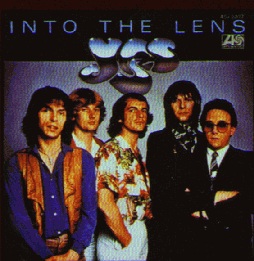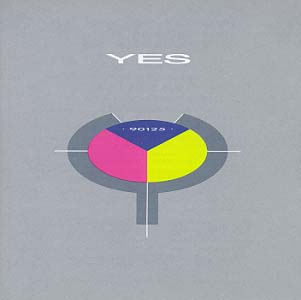 ---

Click on box above to check out the DMDB on Facebook.
---
Last updated June 7, 2011.