Review:
Relayer was the seventh studio album from Yes and the only one to feature Patrick Moraz on keyboards, replacing Rick Wakeman who left after Tales from Topographic Oceans to pursue a solo career. Greek keyboardist Vangelis (later of "Chariots of Fire" fame) was a close contender for the job and later collaborated with Yes' lead singer Jon Anderson on several albums.
Relayer was "a Top Ten, gold-selling hit, though critics continued to complain about the lack of concise, coherent song structures." WR "Yes had fallen out of critical favor with Tales from Topographic Oceans, a two-record set of four songs that reviewers found indulgent. But they had not fallen out of the Top Ten, and so they had little incentive to curb their musical ambitiousness. Relayer, released 11 months after Tales, was a single-disc, three-song album" WR which followed "the same song format as 1972's Close to the Edge – a long epic on the first side, and two nine-minute pieces on the second." WK
However, Relayer "employs a radically different musical style" WK from that album. The "music [is] organized into suites that alternated abrasive, rhythmically dense instrumental sections featuring solos for the various instruments with delicate vocal and choral sections featuring poetic lyrics devoted to spiritual imagery. Such compositions seemed intended to provide an interesting musical landscape over which the listener might travel." WR
"The Gates of Delirium is is a dense, 22-minute piece that was inspired by Leo Tolstoy's War and Peace," WK not exactly a work known for brevity itself. "It features lyrics about the futility of war and a lengthy instrumental middle section portraying 'battle' with galloping rhythms, martial melodies, dissonant harmonies, and clashing sound effects . The final section, in which the drive of the previous sixteen minutes is suddenly replaced by a gentle melody and a lyrical prayer for peace, was released as a U.S. single under the title Soon."

"Sound Chaser is a jazzy, mostly instrumental piece that echoes the then-popular jazz fusion of Mahavishnu Orchestra and Return To Forever. To Be Over, the gentlest piece on the album, features complex, melodic arrangements of guitar and electric sitar (at one point quoting a theme from Tales from Topographic Oceans), and arguably features Jon Anderson's most straightforward lyrics since the band's second album, Time and a Word." WK
---
Review Source(s):
---
Soon (single edit, audio only)
---
Sound Chaser (fan-made video)
---
Related DMDB Link(s):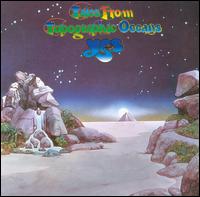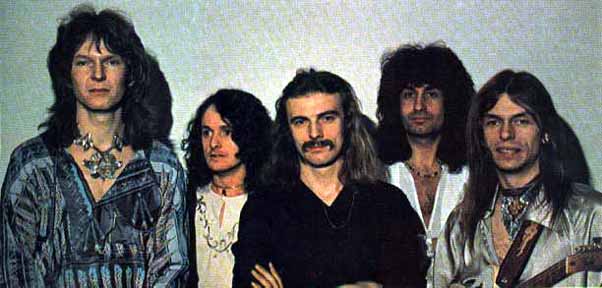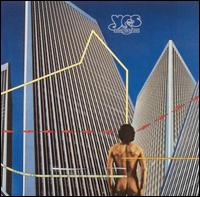 ---

Click on box above to check out the DMDB on Facebook.
---
Last updated June 23, 2011.