Review:
Talk marked the third full-length album featuring the Cinema lineup. That lineup launched in 1981 when Yes' members Chris Squire (bass) and Alan White (drums) were looking to form a new band (initially called Cinema) in the wake of the official demise of Yes. They brought South African guitarist Trevor Rabin on board and then ex-Yes members Jon Anderson (vocals) and Tony Kaye (keyboards) came into the fold, effectively creating a new incarnation of Yes. That collective recorded the biggest album of the group's career with 1983's 90125, followed it up with 1987's Big Generator, and then contributed four cuts to Union, which merged the two versions of Yes that existed at the time.
This is officially the fifteenth studio album for Yes. WK "Talk makes some effort to get away from the group's indulgent art rock pretensions, at least to the extent of using a spare, spacious production full of closely miked drums and sharp guitars. No wonder, since guitarist Trevor Rabin produced the record." WK "With Rabin taking the lead…he attempted to re-introduce Yes to the 1990s with a lean, guitar-oriented sound. In taking such a strong role, he ensured he had a hand in writing every song, even overdubbing some of Chris Squire's bass parts (to Squire's minor annoyance)." WK
"Roger Hodgson, formerly of fellow progressive rock band Supertramp, wrote Walls with Anderson and Rabin. A demo of this song was recorded in 1990 and included on the Trevor Rabin demo album 90124." WK
"After the album's release, guitarist Billy Sherwood toured with the band. Trevor Rabin and Tony Kaye left the band in 1995, twelve years after teaming up with Jon Anderson, Chris Squire and Alan White. Sherwood would become an official member of Yes in 1997 after Rick Wakeman had re-joined and departed the band in the interim." WK
---
Review Source(s):
---
The Calling (live video)
---
Walls (live on David Letterman)
---
Related DMDB Link(s):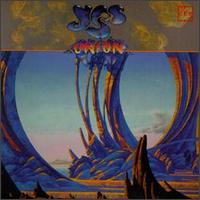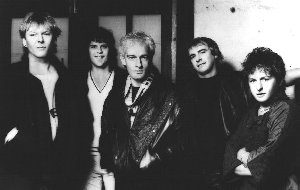 ---

Click on box above to check out the DMDB on Facebook.
---
Last updated June 7, 2011.