Review:
Yes' ninth studio album came a year after the "acclaimed Going for the One" WK but Tormato marked where "the '70s model of Yes runs out of gas." PC It "received less than charitable reviews upon release and its virtues are still a matter of debate for Yes fans and critics." WK "Recorded in a morale slump and an impending haze of drink, Tormato's decent tunes are sabotaged by Rick Wakeman's increasing penchant for cheesy textures and the band's thin overall sound." PC
"Wakeman himself has said that while Tormato indeed had potential, Yes never got the best out of some of the material." WK He has said that "the production was faulty, resulting in compressed and dull sound." WK Fans agreed, also saying that "Squire's bass lacked most of its earlier power." WK Guitarist "Steve Howe admitted that Yes were unsure of themselves musically at the time." WK Others have said that "while the compositions became shorter and more catchy, the classic Yes sound was still alive and well." WK
"Don't Kill the Whale was their last successful single for years; the soaring Onward almost but not quite redeems the twee silliness of Arriving UFO and Circus of Heaven. Of special interest is the pounding On the Silent Wings of Freedom, which pushes Chris Squire and Alan White to the front of the mix, establishing the kind of aggressive and straightforward rhythms that would propel the band through the '80s." PC
"It would be the final studio album to feature Rick Wakeman until his return in 1991 (on the Union album)." WK Singer Jon Anderson would also depart after this album although he would return by 1983 for the group's most successful album, 90125.
"The original album title was to be Yes Tor, referring to a geological formation in southern England. The photographs taken by Hipgnosis for the album cover were seen as so unimpressive that Rick Wakeman, in frustration, threw a tomato at the pictures. The cover and title were adjusted accordingly." WK
---
Review Source(s):
---
Don't Kill the Whale (video)
---
Release, Release (fan-made video)
---
Related DMDB Link(s):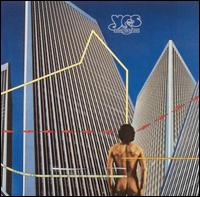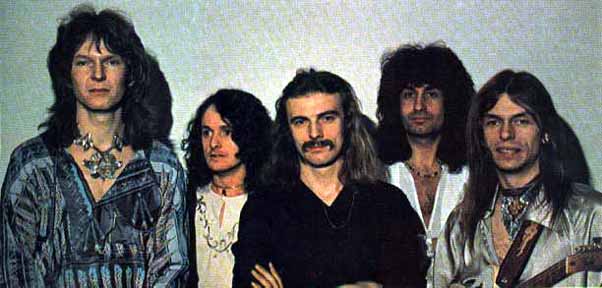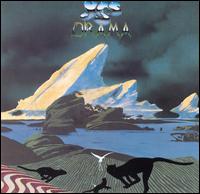 ---

Click on box above to check out the DMDB on Facebook.
---
Last updated June 7, 2011.