Review:
Young's previous two solo efforts, "Everybody Knows This Is Nowhere and After the Gold Rush, mined gritty rock anthems and folky love songs to perfection." SY He followed that with Harvest, which featured "the solitary troubadour…at his most elegiac." ZS With a crew of session players he recorded in a "country-folk vein" SY in Nashville but also "employ[ed] a number of jarringly different styles" AMG including "an acoustic track [and] a couple of electric guitar-drenched rock performances." AMG "But the album does have an overall mood and an overall lyric content, and they conflict with each other: the mood is melancholic, but the songs mostly describe the longing for and fulfillment of new love." AMG
Ultimately the overall "sound was Americana…stripped down and rebuilt with every jagged edge exposed." RS500 That means "much of it is country-tinged" AMG such as on Are You Ready for the Country, when "Young detoured briefly to the Nashville mainstream." AZ
"Young's concerns are perhaps most explicit on the controversial" AMG and "string-drenched domesticity" SY of A Man Needs a Maid. The song, recorded with the London Symphony Orchestra, as was There's a World, "contrasts the fears of committing to a relationship with simply living alone and hiring help." AMG
"His usual dissonant touches, like the otherworldly guitar in Out on the Weekend, are less spooky in this new context." AZ Songs like "the hypnotic rocker" AZ Words (Between the Lines of Age), with "a little distorted guitar along the way," AD "predict Tonight's the Night, Young's haunted 1975 classic." AZ
"The singer's acquired-taste voice comes across smooth and beautiful" AZ in songs like the aforementioned "Out on the Weekend" and "rolling laments like Old Man" SY which "are unusually melodic and accessible." AMG Nowhere is this more apparent than Heart of Gold, "by far Young's most commercial-sounding song," AZ complete with "steel guitars and Linda Ronstadt's backup vocals." AZ The latter "helped set the stage for the Seventies soft-rock explosion." RS500
"Much of the album was written whilst Neil was in love, a new blooming love affair." AD As such, "Neil sounds yearning and the lyrics are very evocative" AD on the title cut. "The steel guitar, the piano – the backing track is perfectly done, beautifully felt – a real classic song, no question." AD
"The harrowing portrait of a friend's descent into heroin addiction" AMG on "the deceptively gentle" AZ The Needle and the Damage Done is "one of the most poignant songs about drug addiction ever recorded." ZS It is a "haunting" and "honest plea" which was recorded live. AD This and the love songs "remain among Young's most affecting and memorable songs." AMG
In reference to the album's "simple arrangements, simple songs" AD some "critics accused him of dumbing down at the time." JI Although Harvest "lacked the through-the-night-until-the-morning-after crush of its predecessors" SY it "can now be seen as simply another facet of Young's musical personality, representing the acoustic, pastoral idyll that usually preceded another barrage of electric howl." JI In any event, it was Young's "most popular album" AMG and sealed his "voice-of-a-generation fate." SY
---
Review Source(s):
AMG All Music Guide review by William Ruhlmann
AZ Amazon.com review by Steve Knopper
JI Jim Irvin (editor). (2000). The Mojo Collection: The Greatest Albums of All Time. Mojo Books: Edinburgh, Scotland.
RS500 Rolling Stone 500 Greatest Albums of All Time
SY Stylus Magazine's Top 101-200 Favourite Albums Ever by Stylus staff (3/22/04).
TB Thunder Bay (2005). Albums: The Stories Behind 50 Years of Great Recordings. Thunder Bay Press; San Diego, CA. Page 133.
ZS Zagat Survey (2003). Music Guide: 1,000 Top Albums of All Time. Coordinator: Pat Blashill. Music Editor: Holly George-Warren. Editors: Betsy Andrews and Randi Gollin. Zagat Survey, LLC: New York, NY. Page 246.
---
Related DMDB Link(s):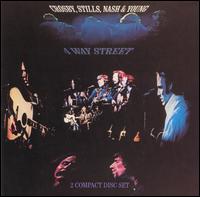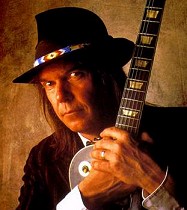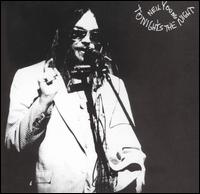 ---
Heart of Gold (live video)
---
Old Man (live video)
---
The Needle and the Damage Done (Unplugged video)
---
Buy It!
---

Click on box above to check out the DMDB on Facebook.
---
Last updated March 11, 2012.