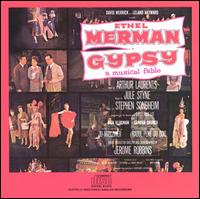 Opened on Broadway:
May 21, 1959
Charted: July 20, 1959
---
Rating:

---
Genre: show tunes
---
Quotable: "one of the great American musicals of all time" – All Music Guide
---
Album Tracks:
Overture
Let Me Entertain You (JACQUELINE MAYRO/ KAREN MOORE/ ETHEL MERMAN)
Some People (ETHEL MERMAN/ STEPHEN SONDHEIM)
Small World (ETHEL MERMAN/ JACK KLUGMAN)
Baby June and Her Newsboys
Mr. Goldstone, I Love You (ETHEL MERMAN)
Little Lamb (SANDRA CHURCH)
You'll Never Get Away from Me (ETHEL MERMAN/ JACK KLUGMAN)
Dainty June and Her Farmboys
If Momma Was Married (SANDRA CHURCH/ LANE BRADBURY)
All I Need Is the Girl (PAUL WALLACE/ SANDRA CHURCH)
Everything's Coming Up Roses (ETHEL MERMAN)
Together (Wherever We Go) (ETHEL MERMAN/ JACK KLUGMAN/ SANDRA CHURCH)
You Gotta Get a Gimmick (FAITH DANE/ CHOTZI FOLEY/ MARIA KARNILOVA)
Let Me Entertain You (SANDRA CHURCH)
Rose's Turn (ETHEL MERMAN)
---
Sales (in millions):
---
Peak:

13


--
---
---
Notes: "Rhino's 1996 reissue of the soundtrack…is the third distinctly different edition of the soundtrack on CD. In contrast to the MCA version, which replicated the 1958 LP, or the 1991 version from Sony Music, which incorporated stretches of orchestrated dialogue, the producers of this CD had access to the unmixed music tracks from the original film elements. The result is a 42 song CD with 75 minutes of music, double the length of any prior version of the soundtrack" (Eder).
---
Awards: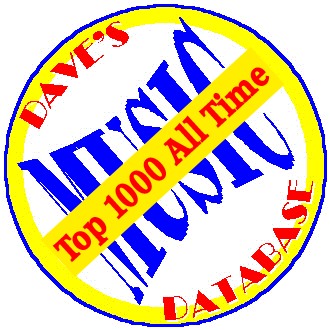 ---