Review:
Jesus Christ Superstar "set several precedents…First, it is a pre-stage studio version, and it topped the US charts upon release. Second, it is the first show to successfully put rock music in a theatrical context (Hair is really a pop/show-music pastiche, not rock). Third, it is a 'sung-through' musical without spoken dialog, technically an operetta. Fourth, though musicals had turned more serious at this point, writing a show about Jesus Christ from the point of view of Judas was about as daring as you could get" WR "and perhaps downright sacrilegious." BE "It succeeds in all ways." WR
The story "highlights the political and interpersonal struggles of Judas Iscariot and Jesus." WK "Judas…is depicted as a conflicted, tragic figure who is not satisfied with what he views as Jesus's lack of planning, and alarmed by his relatively recent claims of his divinity." WK
"The action largely follows the canonical gospels' accounts of the last weeks of Jesus's life, beginning with Jesus and his followers arriving in Jerusalem and ending with the Crucifixion. Twentieth-century attitude and sensibilities as well as contemporary slang pervade the lyrics, and ironic allusions to modern life are scattered throughout the political depiction of the events. Stage and film productions accordingly feature many intentional anachronisms." WK
This "fairly radical rock/theater hybrid" BE "started life as a most improbable concept album." BE "Then 21-year-old composer Andrew Lloyd Webber and 25-year-old lyricist Tim Rice" BE had conceived Jesus Christ Superstar "as a stage work, but lacking the funds to get it produced, the two collaborators instead decided to use an album as the vehicle for introducing the piece." BE
"Echoing operatic and oratorio traditions, was structurally perfect for an album; just as remarkable as its subject matter was the fact that its musical language was full-blown rock music. There was at the time an American-spawned hit theater piece called Hair that utilized elements of rock music, but it wasn't as unified a work as Webber and Rice's creation, and it was less built on rock music than on pop music that referred to rock; Webber and Rice's work presented a far sharper, bolder musical edge and pushed it much further and harder than Hair ever did." BE
"The original album employed a wide variety of instruments and the voices of the cast members. The work was recorded before the widespread use of synthesizers. The musical arrangements are often multi-layered. The recording contains difficult passages that include abruptly shifting dynamics and times." WK
"The part of Jesus was sung by Ian Gillan, lead singer of Deep Purple, and that of Judas by Murray Head. The future Gary Glitter had a one-liner as a priest and Michael d'Abo appeared as King Herod. The title song, Superstar, sung by Judas, and I Don't Know How to Love Him, sung by Mary Magdalene (Yvonne Elliman) about her relationship with Jesus, were both big hits." WK
"The whole album sounded like the real article as far as its rock music credibility was concerned – it was played good and hard for a studio creation. Released in America by Decca as a handsomely decorated double-LP set complete with illustrated libretto, Jesus Christ Superstar seemed to pick up where the Who's Tommy (also a Decca release) and Hair had left off, and audiences from across the age and cultural spectrum responded. Teenagers who didn't know from Jesus, opera, or oratorios liked the beat, the hard rock sounds, and the singing and bought the album, as did parents who felt that the record offered a chance to understand some aspects of this youth culture around them, and especially its music – and so did some more forward-thinking clergy and theologians, who saw any opportunity to spread the word about Jesus where it wasn't previously going as intrinsically good." BE
On the Stage and on Film: The album topped the U.S. charts, finally paving the way for a stage version of Jesus Christ Superstar. "On October 12, 1971, the show, directed by Tom O'Horgan, opened at the Mark Hellinger Theatre on Broadway. The Broadway production received mixed reviews, as reviewers from the New York Times deemed it to be a heartless overhyped production; Andrew Lloyd Webber has also criticized it harshly. The show starred Jeff Fenholt, Ben Vereen and Bob Bingham. Carl Anderson stepped into the role of Judas when Vereen fell ill, and the two performers later took turns playing the role. The Broadway show closed after 18 months." WK
"Superstar opened at the Palace Theatre in London in 1972, starring Paul Nicholas as Jesus and Stephen Tate as Judas. This production was much more successful, running for eight years and becoming England's longest-running musical at the time (later surpassed by other Lloyd Webber works)." WK
"A film adaptation…was released in 1973, and was the eighth highest-grossing film of that year. The film, directed by Norman Jewison, was shot in Israel and other Middle Eastern locations. Ted Neeley and Carl Anderson were both nominated for 1974 Golden Globe Awards for their portrayals of Jesus and Judas. Bob Bingham reprised the role of Caiaphas…Though it attracted criticism from some religious groups, the film was generally well received." WK
"All of this…took place scarcely five years after an innocent observation by John Lennon concerning the relative popularity of the Beatles and Jesus, made in England but reported in the American tabloids, had led to protests and a media boycott of the band's music and their 1966 tour across the Bible Belt." BE
"Jesus Christ Superstar, by contrast, passed through the border and Southern states without any controversy, speaking volumes in the process about what had happened to American society in the interim. The original release was also the first 'event' album of the '70s, presaging a brace of generally less successful efforts in that direction." BE
---
Review Source(s):
---
Related DMDB Link(s):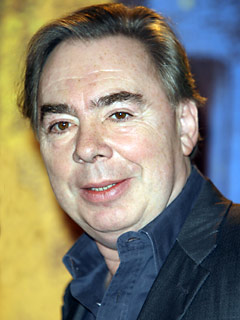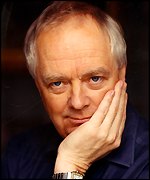 ---
Murray Head "Superstar" (video)
---
Yvonne Elliman "I Don't Know How to Love Him" (video)
---
Yvonne Elliman "Everything's Alright" (video)
---

Click on box above to check out the DMDB on Facebook.
---
Last updated October 10, 2011.