Review:
My Fair Lady is "the crowning achievement" AZ for lyricist Alan Jay Lerner and composer Frederick Loewe. In fact, some consider it to be "the most perfect stage musical ever." CL "It boasts a magnificent score…witty, intelligent, beautiful, and romantic." NRR This is "a collection of performances that long ago became a ubiquitous and indispensable fixture of American musical theater." AZ
The musical was an updated version of George Bernard Shaw's Pygmalion, a story about "the mythic Greek figure who falls in love with his sculpture." TM In My Fair Lady, the story focuses on "the relationship between an elocutionist" R-C and "pre-World War I London flower girl Eliza Doolittle, who aspires to a better accent and the social advantages that will come with it." R-S Its 2,700 performances "gracefully spanned the Eisenhower and Camelot eras, then begat a wildly popular film version, whose 1965 Best Picture Oscar capped the show's decade of prominence." AZ
The cast album was "brilliantly orchestrated by Robert Russell Bennett and Philip J. Lang…[and] captures landmark performances by Julie Andrews, Rex Harrison and Stanley Holloway." NRR Andrews was a "twenty-year-old revelation" ZS as "the fairest of all ladies," ZS making the "loverly…score soar" ZS with her "glorious voice and emotional range." ZS Harrison is "effortlessly charming" ZS in his recreation of the stage role as "Professor Henry Higgins (he had also appeared in the film adaptation of…Pygmalion" R-S "as did Stanley Holloway, as Eliza's flamboyant Cockney father." R-S
As was common in the 1950s, it "was recorded in one marathon fourteen-hour session on March 25, 1956." TM "Producers tried to schedule the sessions as close to the opening of the musical as possible, thinking that the nuances of the work would be fresh in the performers' minds." TM This sometimes backfired, but here Harrison and Andrews "are beyond lively… and the supporting cast – which, as was often the case with Lerner and Loewe, got the meatiest songs – positively sparkles." TM
For example, On the Street Where You Live is "sung by John Michael King in the smallish role of Freddy Eynsford-Hill; his flip, understated rhapsody oozes charm, and avoids the stiltedness that often accompanies musical theater." TM
"Harrison, as Henry Higgins, enjoys every wink of his ironies: When he describes himself, in I'm an Ordinary Man, his exaggerated demeanor suggests his character is anything but ordinary. That Harrison caught this specific dynamic so early in what became a historic extended run is remarkable." TM
"The show yielded an astounding number of songs that became standards, including the luminous I Could Have Danced All Night and I've Grown Accustomed to Her Face." TM Among the other gems in this "embarrassment of riches," AZ including The Rain in Spain, Wouldn't It Be Loverly, and Why Can't the English?. The recording of the cast album "was wonderfully produced under the supervision of prescient producer Goddard Lieberson, who convinced Columbia to underwrite most of the cost of the original production. Columbia's initial investment of $360,000 generated tens of millions of dollars in profit. The recording established a new relationship between Broadway productions and record companies; the album's critical success and popularity with the public were unrivaled at the time of its release." NRR
"Inevitably, the original soundtrack to My Fair Lady is remembered, like the film, for the absence of Julie Andrews, who starred in the Broadway and London stage productions, but was deemed, at least at the time when the casting decision had to be made, not enough of a star to carry the movie. (Embarrassingly, by the time the movie opened, Mary Poppins had made her more than enough of a star to do so.) Instead, Audrey Hepburn stepped into the role." R-S
Hepburn's singing voice was dubbed by Marni Nixon, who "was an accomplished Hollywood voice ghost, having previously sung for Deborah Kerr in The King and I, Natalie Wood in West Side Story, and Rosalind Russell in Gypsy, among other assignments)." R-S "Nixon (no doubt with bits of Hepburn here and there) was fine, but the composite performance lacked the flair that Andrews would have given it." R-S
Harrison and Holloway were back yet again, and while "it was good that [they] got to immortalize their performances on film, …since both were making their third recordings of the score, they didn't have much to add…The result was an acceptable recording that did not surpass the Broadway or London cast albums." R-S
---
Review Source(s):
R-C All Music Guide review of cast album by William Ruhlmann
R-S All Music Guide review of soundtrack by William Ruhlmann
AZ Amazon.com review of the cast album by Jerry McCulley
CL Colin Larkin (1998). Virgin All-Time Top 1000 Albums. Virgin Books: London, England. Page 201.
TM Tom Moon (2008). 1,000 Recordings to Hear Before You Die. Workman Publishing Company, Inc.: New York, NY.
ZS Zagat Survey (2003). Music Guide: 1,000 Top Albums of All Time. Coordinator: Pat Blashill. Music Editor: Holly George-Warren. Editors: Betsy Andrews and Randi Gollin. Zagat Survey, LLC: New York, NY. Page 170.
---
Related DMDB Link(s):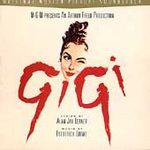 ---
On the Street Where We You Live (video)
---
I Could Have Danced All Night (video)
---
The Rain in Spain (video)
---
Buy It!
---

Click on box above to check out the DMDB on Facebook.
---
Last updated March 15, 2012.