Review:
"The critical consensus at the end of 2000 was that it had been one of the weakest film years in recent memory." AMG However, "O Brother, Where Art Thou?, the Coen brothers' delightfully warm and weird Depression-era re-telling of Homer's Odyssey," AMG was one of the bright spots – if not for the movie, then definitely for the soundtrack. "The best soundtracks are like movies for the ears, and O Brother, Where Art Thou? joins the likes of Saturday Night Fever and The Harder They Come as cinematic pinnacles of song." AZ "People left theaters humming the prominently featured songs, rerecordings of hymns, and old-time laments that helped the Coens evoke the ethics and beliefs of a simpler time." TM
"In order to capture the sound of Mississippi circa 1932, the Coens commissioned T-Bone Burnett, a masterful producer whose work with artists like Elvis Costello, Sam Phillips, Joseph Arthur, and Counting Crows has earned him a special place in the folk-rock hall of fame." AMG He tapped "an impressive assembly of old-time country veterans (Fairfield Four, Ralph Stanley, the Whites) and talented newcomers (Gillian Welch, Alison Krauss, Emmylou Harris)" AMG to "re-create the country, bluegrass, folk, gospel, and blues of the era." AMG
"There are no original compositions here (though Burnett is given a 'music by' credit usually reserved for composers), and the characters do not generally break into stylized song and dance numbers." AMG However, "nearly every scene in O Brother is set to a period song, and the music frequently drives and defines the action." AMG For example, "a significant segment of the plot hinges on the (utterly plausible) notion that Dan Tyminksi's ebullient rendition of I Am a Man of Constant Sorrow could be a runaway hit." AMG
In another example, "a memorable sequence involving three riverside sirens centers around an eerie version of Didn't Leave Nobody But the Baby." AMG As "the album's spiritual centerpiece" AZ this "gospel lullaby" AZ finds Krauss, Welch, and Harris sounding "like a chorus of Appalachian angels." AZ
The material is featured "in arrangements that are either a cappella or feature bare-bones accompaniment." AZ "Nothing mucks up these homespun tunes" TM "which were made without the meddling clarity of digital technology" AMG but instead in a style "reminiscent of the single-microphone, wax-cylinder recordings of the 1930s." TM They "give the film much of its power and authenticity." AMG Every song was recorded for the film with the exception of "a stunning 1955 Alan Lomax recording of a black prison chain gang singing Po Lazarus, and Harry McClintock's Big Rock Candy Mountain." AMG
"Highlights range from the aching purity of Krauss' Down to the River to Pray to the plainspoken faith of the Whites' Keep on the Sunny Side to Stanley's chillingly plaintive O Death." AZ a cappella performance on the latter "sets a chilling tone for a climactic struggle at a Ku Klux Klan rally." AMG
"Throughout, Burnett's steady guiding hand is evident." AMG The soundtrack is "chock-full of ol'-timey fun" ZS as "a great throwback to pickin', grinnin', fiddling, and knee-slappin'" ZS music, all a testament to "Burnett's remarkable skills as a producer." AMG It serves as "a powerful tribute not only to the time-honored but commercially ignored genres of bluegrass and mountain music." AMG "Within a year the soundtrack had sold over five million copies, renewed interest in classic bluegrass and traditional American music, and spawned an extensive concert tour and a slew of subsequent releases. For a while, any performer with a speck of bluegrass in the back catalog was opportunistically riding the O Brother bandwagon." TM
---
Review Source(s):
AMG All Music Guide review by Evan Cater
AZ Amazon.com review by Don McLeese
TM Tom Moon (2008). 1,000 Recordings to Hear Before You Die. Workman Publishing Company, Inc.: New York, NY.
WK Wikipedia
ZS Zagat Survey (2003). Music Guide: 1,000 Top Albums of All Time. Coordinator: Pat Blashill. Music Editor: Holly George-Warren. Editors: Betsy Andrews and Randi Gollin. Zagat Survey, LLC: New York, NY.
---
Related DMDB Link(s):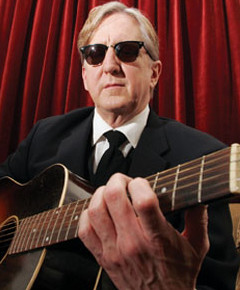 ---
Man of Constant Sorrow
---
Buy It!
---

Click on box above to check out the DMDB on Facebook.
---
Last updated March 21, 2012.