Overview:
"Richard Rodgers and Oscar Hammerstein II's fourth musical, South Pacific" AMG-C "is considered to be one of the greatest Broadway musicals" W-C and "one of the most beloved musicals ever to hit the stage." AZ It was a massive hit, running 1,925 performances on Broadway AMG-C and another 802 in London. MK Its nearly five-year Broadway run was "longer than any musical before it except Rodgers & Hammerstein's Oklahoma!." AMG-C "The appeal is simple: a collection of stunning compositions – immense symphonic sound orchestrated by Rodgers collaborator Robert Russell Bennett – and characters with a simple though cohesive through-line." AZ
At the time, a critic for the New York Daily Mirror wrote that it was "likely to establish a new trend in musicals" W-C and that "every number is so outstanding that it is difficult to decide which will be the most popular." W-C The New York World-Telegram review said it was "the ultimate modern blending of music and popular theatre to date, with the finest kind of balance between story and song, and hilarity and heartbreak." W-C



The History:
Joshua Logan, a stage and film director and also a World War II veteran, read James Michener's 1947 novel Tales of the South Pacific and decided to adapt it for the stage; he would end up as the musical's director and producer. Rodgers & Hammerstein were tapped to write the musical. Logan assisted on writing the book since "Hammerstein knew very little about the U.S. Navy in World War II or about Nellie's Southern dialect." W-C
For the musical, several stories from the book were woven together into a single plot line. Initially, "the musical was to center on the story 'Fo' Dolla', about a love affair between a Polynesian girl and a stuffy American officer." MK As Rogers recounted, however, he and Hammerstein decided that it "would look too much like a rehash of Madame Butterfly" MK and opted to make it secondary to "another story from the book, 'Our Heroine,' about a nurse from Arkansas who falls in love" MK with "an expatriate French plantation owner with a dark past." W-C To add "comic leavening" MK alongside these "wartime romances complicated by racial issues," AMG-C R&H added a third story, "A Boar's Tooth," MK about "Luther Billis, a womanizing sailor." W-C
"The dashing former Metropolitan Opera bass Ezio Pinza" AZ was tapped to play the role of Emile deBecque, the French plantation owner. Rodgers and Hammerstein were eager to sign the recently retired opera star after his deal for a new musical had fallen through and he was guaranteed "$25,000 regardless of whether he actually performed." W-C Of his eventual South Pacific performance, The New York Times' Brooks Atkinson said, "Mr. Pinza's bass voice is the most beautiful that has been heard on a Broadway stage for an eon or two."
Filling the role of "the heartily feminine American nurse" AZ is "the lovely, girlish Mary Martin" AZ who was "a musical comedy star…[and] a Broadway favorite" MK noted for performances in Peter Pan and Annie Get Your Gun. AZ The New York Post's Richard Watts, Jr. said this of her performance in South Pacific: "nothing I have ever seen her do prepared me for the loveliness, humor, gift for joyous characterization, and sheer lovableness of her portrayal of Nellie Forbush…Hers is a completely irresistible performance." W-C
"The issue of racial prejudice is sensitively and candidly explored in several plot threads." W-C "Nellie struggles to accept Emile's mixed-race children. Another American serviceman, Lieutenant Cable, struggles with the prejudice that he would face if he were to marry an Asian woman." W-C The song You've Got to Be Carefully Taught "attacks the issue with a vehemence never before (and seldom since) seen on the stage." MK It was initially "criticized as too controversial for the musical stage and called indecent and pro-communist. While the show was on a tour of the Southern United States, lawmakers in Georgia introduced a bill outlawing any entertainment containing 'an underlying philosophy inspired by Moscow.' One legislator said that 'a song justifying interracial marriage was implicitly a threat to the American way of life.' Rodgers and Hammerstein defended their work strongly. James Michener recalled, 'The authors replied stubbornly that this number represented why they had wanted to do this play, and that even if it meant the failure of the production, it was going to stay in.'" W-C
It certainly didn't make for failure. "As the advance sale indicated, audiences expected a major hit, and from its first New Haven tryout, South Pacific did not disappoint. Critical response to the Broadway opening, April 7, 1949, at the Majestic Theater, was probably as uniformly ecstatic as for any show in history." MK "Acclaim heaped up: nine Tony awards, including Musical, Book, Score, and Direction, along with acting kudos for Martin, Pinza, Myron McCormick (who played Billis) and Juanita Hall (Bloody Mary). Nine Donaldson awards. The New York Drama Critics Circle award for Best Musical. And the 1950 Pulitzer Prize for Drama." MK



The Story and the Songs – Act I:
The show opens "on an island in the war zone, circa 1942" MK with the focus on Ngana and Jerome, two half-Polynesian children played by Barbara Luna and Michael DeLeon. They are happily playing and singing (Dites-Moi). As the audience later discovers, these are Emile's children, a fact also initially unknown to Nellie Forbush, the American nurse whom Emile has met. The two lead characters are stark contrasts in that "Emile is older and cultured, Nellie is 'a little hick' from Little Rock." MK
"Even though everyone else is worried about the outcome of the war, Nellie tells Emile that she is sure everything will turn out all right (Cockeyed Optimist). Emile is also in love with Nellie, and each wonders if the other reciprocates his/her feelings (Twin Soliloquies)." W-C "Martin's confidence and warm vocal expressiveness… [is] stellar." AZ
Emile expresses his feelings for Nellie, but she keeps backing away. He recalls "how they met at the officers' club dance and instantly were attracted to each other (Some Enchanted Evening)." W-C He observes "that life's moments have to be seized." MK The song was one of the show's "lush, operatic ballads," AMG-C "tender and lovely without being cloying." AZ It "was a Top Ten hit for no less than six artists, with Perry Como's version hitting number one." AMG-C This was "at a time when many different record companies might put out their own covers of a popular song." AMG-C
The story then shifts to an American naval base and a group of marines. They "lament the absence of women to relieve their boredom. Navy nurses are commissioned officers and thus off-limits to enlisted men." W-C They sing the praises of a "civilian woman on the island nicknamed Bloody Mary" W-C (Juanita Hall). She is "a sassy middle-aged Tonkinese vendor of grass skirts, who engages the sailors in sarcastic, flirtatious banter as she tries to sell" W-C "native crafts for 'fo' dolla'.'" MK
"Her rival in commerce is an American sailor, Luther Billis (Myron McCormick)," MK "the sailors' leading comic relief." W-C He "operates a laundry but sees bigger profits in grass skirts and shrunken heads." MK "Billis yearns to visit the nearby island of Bali Ha'i – which is off-limits to all but officers." W-C He supposedly wishes to "witness a Boar's Tooth Ceremony…[but] the other sailors josh him, saying that his real motivation is to see the young French women there. Billis and the sailors further lament their lack of feminine companionship (There is Nothin' Like a Dame)." W-C
"Lt. Joseph Cable (William Tabbert)…has arrived on the island with a secret mission – to recruit Emile de Becque to join him in setting a spy-post on another, Japanese-occupied island," MK one upon which Emile used to live. If successful, the mission "could turn the tide of the war against Japan." W-C "Cable is susceptible to the romance of the tropics, especially when first Billis and then Bloody Mary spin tales of Bali Ha'i," MK "telling him that it is his special island." W-C The latter was a good example of how R&H got to "portray the rough-edged, lusty character of U.S. servicemen and to present music with an exotic flavor." AMG-C
Nellie is enlisted "to help them find out more about Emile's background, for example, his politics and why he left France. They have heard, for instance, that Emile committed a murder, and one opinion is that this might actually make him desirable for such a mission." W-C She "has been trying to put aside her mother's prejudices about people who are 'different,' and she realizes how little she really knows about Emile." MK "Nellie tells the other nurses that she intends to spurn him I'm Gonna Wash That Man Right Outta My Hair)." W-C This, along with songs like 'Dame,' is one of the show's "earthy, comedic numbers." AMG-C
"Her resolve doesn't last beyond her next meeting with Emile, though." MKHe "arrives unexpectedly and invites Nellie to a party where he will introduce her to his friends. Seeing how much he cares about her, Nellie realizes she is still in love with him, and accepts his invitation." W-C He also confesses that he fled France after killing the town bully in self defense. However, "his goodness shines through" MK and "Nellie joyously declares her love for Emile (I'm in Love with a Wonderful Guy)." W-C
In his hope for a new life with Nellie, Emile turns down the request to assist on the deadly mission. "With Lt. Cable's plans now delayed, his commander gives him a couple of days off , and Cable succumbs to Billis and Bloody Mary's entreaties and takes a boat to Bali Ha'I." MK He meets Bloody Mary's daughter, "the beautiful Liat (Betta St. John)." MK "Believing that Liat's only chance at a better life is to marry an American officer, Mary leaves Liat alone with Cable. The two are instantly attracted to each other and make love (Younger Than Springtime)." W-C
Meanwhile, after the party, "Emile introduces Nellie to Jerome and Ngana. Though she finds them charming, she is shocked when Emile reveals that they are his children by a native woman, now deceased." W-C In grasping to deal with Emile's previous "interracial affair, or the prospect of being stepmother to two non-white children, Nellie's Arkansas prejudices overcome her, and again she runs away as the curtain comes down." MK



The Story and the Songs – Act II:
"Act Two opens with preparations for the Thanksgiving show at the naval base." MK "The seabees and nurses dance in a holiday revue titled 'Thanksgiving Follies'. In the past week, an epidemic of malaria has hit the island of Bali Ha'i. Having visited Bali Ha'i often to be with Liat, Cable is also ill, but escapes from the hospital to be with Liat. As Liat and Cable spend more time together, Bloody Mary is delighted. She encourages them to continue their carefree life on the island (Happy Talk) and urges them to marry. Cable, due to his family's prejudices, says he cannot marry a Tonkinese girl. Bloody Mary furiously drags her distraught daughter away, telling Cable that Liat must now marry a much older French plantation owner instead. Cable laments that Liat is no longer part of his life." W-C
During the Thanksgiving show, "Nellie performs a comedy burlesque dressed as a sailor." W-C She extoles "the charms of her Honey Bun." AMG-C "Billis plays Honey Bun, dressed in a blond wig, grass skirt and coconut-shell bra." W-C
Backstage, she encounters Lt. Cable, and they are trying to make sense of their jumbled feelings when Emile arrives. Nellie tells him she can't marry him, either." AMG-C "Emile asks Cable why he and Nellie have such prejudices. Cable, filled with self-loathing, replies that 'it's not something you're born with', yet it is an ingrained part of their upbringing (You've Got to Be Carefully Taught). He also vows that if he gets out of the war alive, he won't go home to the United States." W-C
"In another of the show's "lush, operatic ballads…This Nearly Was Mine)," AMG-C "Emile imagines what might have been." W-C "With his reason for living gone, he agrees to join Cable on his mission." MK Emile survives the mission, but Cable is killed.
"Nellie learns of Cable's death and that Emile is missing. She realizes that she was foolish to reject Emile because of his children's mother's race." W-C "In the Finale, Nellie "is playing with the children whom she now clearly has taken to heart." MK "While the children are teaching her to sing 'Dites-Moi', suddenly Emile's voice joins them. Emile has returned to see that Nellie has overcome her prejudices and has fallen in love with his children. Emile, Nellie and his – soon to be their – children rejoice (Dites-Moi (Reprise)." W-C "The new family is sitting down to eat together as the curtain falls." MK



The Cast Album:
"Columbia Records recorded the overture and most of the songs from the original production in 1949, using members of the cast including Ezio Pinza and Mary Martin. Drawn from the original masters, Columbia released the album in both the new LP format and on 78-rpm discs." W-C
For the 1998 reissue of the cast album, a few bonus tracks were added: "Ezio Pinza's own version of 'Bali Ha'I' (which he did not sing in the show), a 1950 Columbia single with Lehman Engel conducting; and the 1952 Symphonic Scenario for Concert Orchestra from South Pacific, one of several such concert works arranged by the veteran R&H conductor/orchestrator Robert Russell Bennett, performed here by the Philadelphia Orchestra 'Pops' conducted by Andre Kostelanetz." MK



The Movie:
On March 19, 1958, nine years after its Broadway opening, South Pacific arrived in movie theaters. AMG-S It topped the box office that year. W-C Josh Logan also directed the film. "All of the songs from the stage production were retained for the film." W-S The movie also included My Girl Back Home, "sung by Lt. Cable and Nellie" W-S, "that had been cut from the stage version for time." AMG-S
"In contrast to the experiences of many Broadway songwriters, [Rodgers & Hammerstein] had a large say in how their shows came to the big screen." AMG-S "In addition to preserving their songs, the songwriters saw to it that the songs were sung by people they approved of, most of whom were not the same people seen on the screen. Mitzi Gaynor sang her own songs in the lead female role of nurse Nellie Forbush, and Ray Walston, who had played the supporting part of rowdy marine Luther Billis in the first national tour and in London, also got to sing. But Rossano Brazzi, as male lead Emile de Becque, was dubbed by opera singer Giorgio Tozzi (who was given screen credit), John Kerr as second male lead Lt. Cable was replaced by Bill Lee, and Juanita Hall, who had originated the role of Bloody Mary on Broadway, was voiced by Muriel Smith, who had played the part in London. (Several minor characters were also dubbed)." AMG-S
"While it would have been nice if Lee and Smith were credited in the film and on the soundtrack album, the result is a well-sung version of the score. Gaynor is appropriately frisky in what is really a soubrette's part in songs like I'm Gonna Wash That Man Right Outa My Hair and I'm in Love with a Wonderful Guy, Tozzi is sonorous and romantic in Some Enchanted Evening, Lee is passionate in Younger Than Springtime, Smith is haunting in Bali Ha'i and playful in Happy Talk, and Walston, leading the Ken Darby Male Chorus, makes the most of Bloody Mary and There Is Nothin' Like a Dame." AMG-S
"One of the differences between the film version and the Broadway version of the musical is that the first and second scenes of the play are switched around, together with all the songs contained in those two scenes. The stage version begins with Nellie and Emile's first scene together on the plantation, then proceeds to show Bloody Mary, Lieutenant Joe Cable, and the Seabees on the beach, while in the film version Lieutenant Cable is shown at the very beginning being flown by plane to the island, where the Seabees and Bloody Mary have their first musical numbers. (The first musical number in the film is Bloody Mary Is the Girl I Love, sung by the Seabees, while in the stage version it is 'Dites Moi', sung by Emile's children.) Emile is not shown in the film until about thirty minutes into it; in the movie, Nellie first appears during the scene with the Seabees. Because of the switch, the show's most famous song, 'Some Enchanted Evening', is not heard until nearly forty-five minutes into the film, while in the show it is heard about fifteen minutes after Act I starts." W-S



The Soundtrack:
The soundtrack's "run of more than seven months at number one tied it for fourth place among the longest chart toppers in history behind the original Broadway cast album, the soundtrack to West Side Story, and Michael Jackson's Thriller. It was not only the most successful album of 1958, but the most successful album of the second half of the 1950s." AMG-S



The Cast Album vs. the Soundtrack:
In the end, however, "the original Broadway cast album is preferred," AMG-S especially since CD reissues now include Mary "Martin's version of 'My Girl Back Home'." AMG-S "Stage leads Mary Martin and Ezio Pinza particularly outdistancing their screen and soundtrack rivals." AMG-S "Only Smith and Walston improve upon their counterparts on the original Broadway cast album." AMG-S
---
Review Source(s):
MK Marc Kirkeby, liner notes from CD of South Pacific: Original Broadway Cast Recording (1949/1998).
AZ Amazon.com review by Paige La Grone of cast album
AMG-C All Music Guide review by William Ruhlmann of cast album
AMG-S All Music Guide review by William Ruhlmann of soundtrack
W-C Wikipedia (Broadway production)
W-S Wikipedia (film version)
---
Related DMDB Link(s):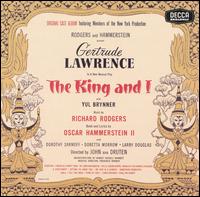 ---
Some Enchanted Evening
---
Bali Ha'i
---
A Wonderful Guy
---
Younger Than Springtime
---
Buy It!
---

Click on box above to check out the DMDB on Facebook.
---
Last updated March 19, 2012.