---
July was a very busy month. As if excitement over my impending birthday party werenít enough, we also did lots of fun things at home and went on a trip. Mom, Dad, Levi, Mama (my grandma) and I went to visit my great grandmother in Iowa. In the picture at right, sheís showing me some of her sewing Ė one of her favorite activities.
---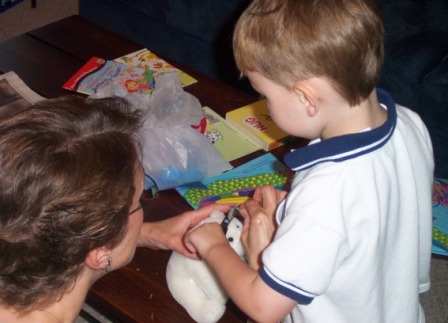 I also had a little sewing, or stitching, experience myself this month. At the end of last month, I got stitches after smacking into a wall. A few days later in early July, I had to get the stitches out. Since Momís friend Christy is a pediatrician, she came over to the house to do it there, rather than make me go back to the hospital again. She did a great job showing me on a stuffed animal what she was going to do, but I still had a hard time. I think Iíll avoid stitches again for awhile.
---
Among my activities this month was a trip to A.B. Banana. My friend Julian and his mom and brother came along as well. Here Julian and I are trying out air hockey.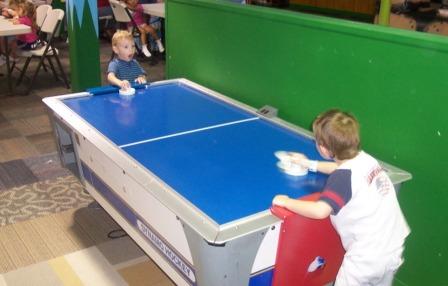 ---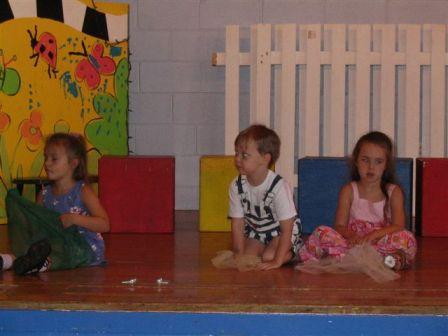 Another highlight this summer has been my theater class, which culminated in an onstage performance for family and friends. Not only did Mom, Dad, and Levi come watch me, but Christy, who I mentioned above, and Mama and Papa. We got to show off some of the things we learned and I got to play Pupcake, a dog from the Strawberry Shortcake stories.
---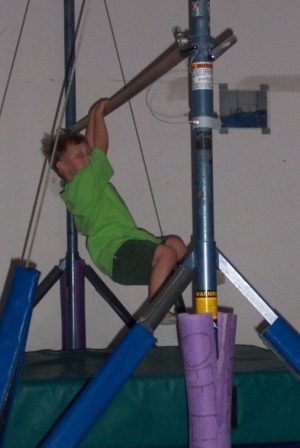 Another fun activity this summer was going to Bump City (pictured at left, right, and below). They have lots of things for climbing and gymnastics and stuff like that. The rope swing was probably my favorite.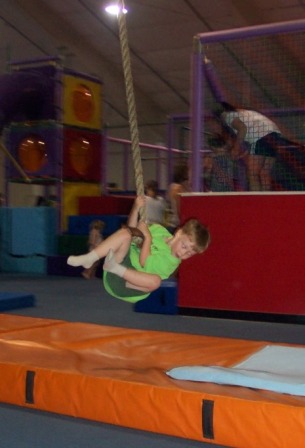 ---
Well, Iíve got nothing else to add. See you next month!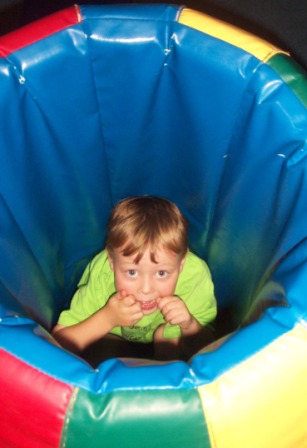 | | | |
| --- | --- | --- |
| | This page last updated March 5, 2008. | |