---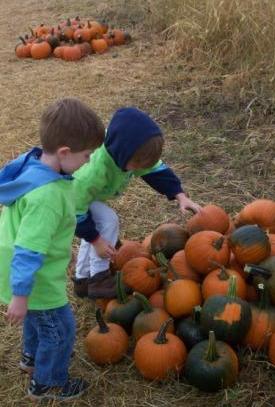 Hello! Welcome to October. It isn't often that one day captures the highlights of the whole month, but that nearly happened in October. These two pictures are from my preschool's field trip to Red Barn Farm. At left, Jonathan and I are picking out our own pumpkins – just in time to take home for Halloween. At the right, you can see most of my class petting the goats.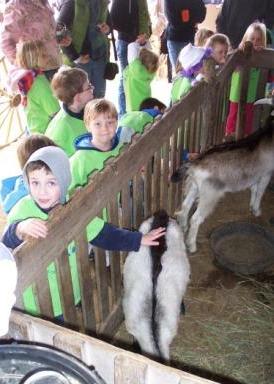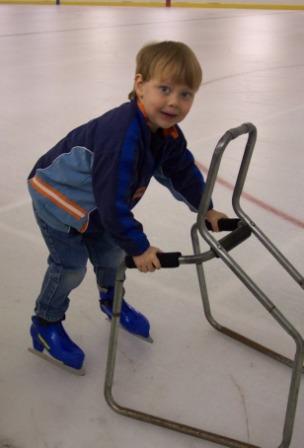 However, this day captured the month so well because it was that afternoon that we left for what I called "Our Big Trip." We went to St. Louis the first night and then, over the next week, went to a wedding in the Milwaukee, Wisconsin area; Appleton, Wisconsin where Mom used to live; and Michigan where Mom used to work at a camp. My highlights? I Ice skating and dressing up for the wedding! Check out more photos of "Our Big Trip" by clicking on the button below.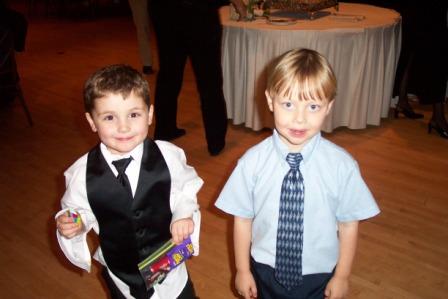 ---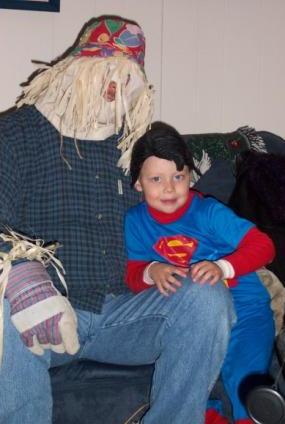 Of course, Halloween was a big deal. I went as Superman and Dad even dressed up as a scarecrow. I liked my Superman costume so much that I used some of my own money to also buy a Spiderman costume.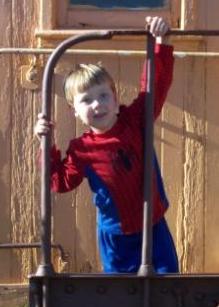 Mom and I even got into the Halloween spirit one night when we went out to dinner and they gave us these masks.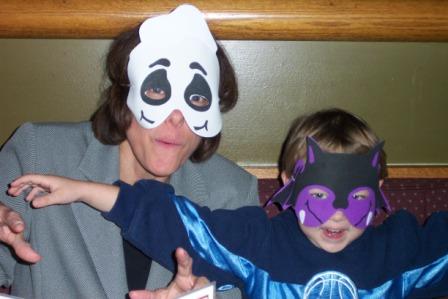 ---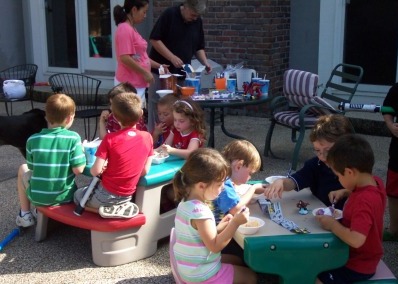 One of the highlights not captured in that one magical day was my friend Eric's birthday party. I definitely liked the piniata!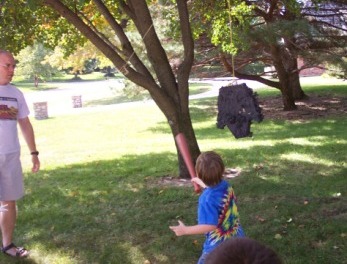 ---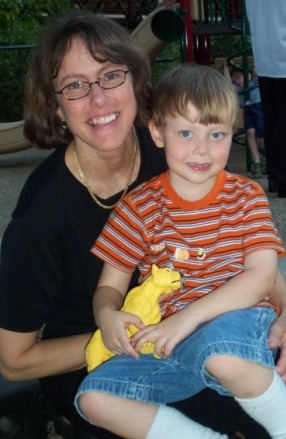 Well, that's about it. It was a busy month! Oh, we did also squeeze in an open house at my preschool. This picture of Mom and me was outside in the sandbox there.

See you in November!
| | | |
| --- | --- | --- |
| | This page last updated March 6, 2008. | |