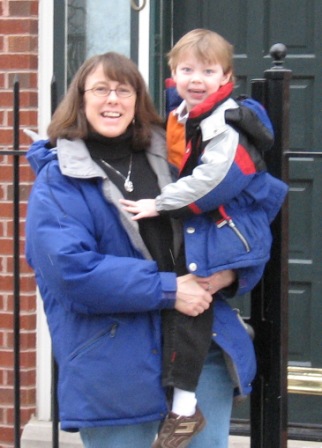 Mom also celebrated her birthday. Dad treated the family to a dinner outing – and when we got there, Mom was surprised by a few friends Dad had invited as well. Unfortunately, we didn't get a photo of the party gathering, but there is this fun shot of me peeking out of a hole in the stone wall at the restaurant.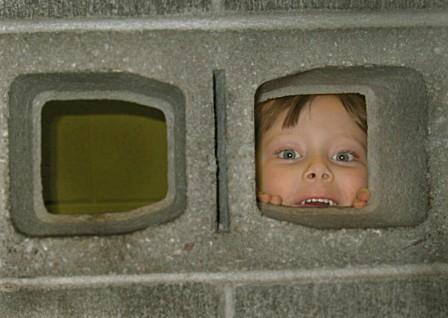 ---
Mom and I did, however, have our own little celebration with a trip to Chicago! We'd planned on going through Chicago on our way home from our October 2006 family vacation, but cut the trip short because Mom and Dad were worn out. Anyway, the photo above of Mom and me is from our Chicago trip. Click on the button below to see more pics.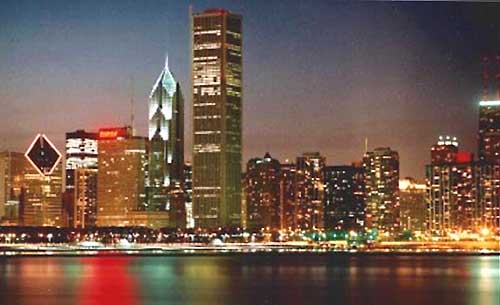 ---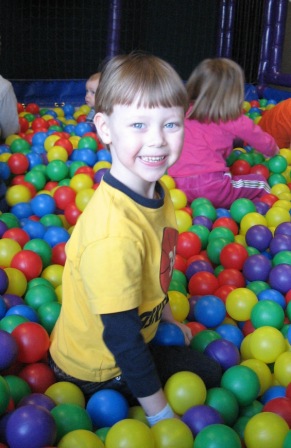 This month, Dad and Levi and I went on one of our many excursions to Paradise Park, a personal favorite of mine.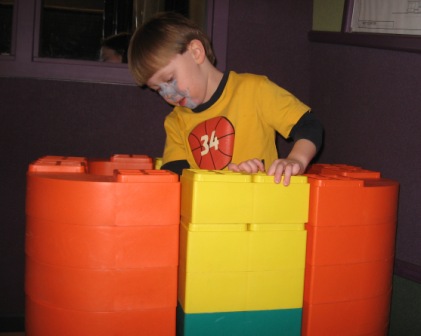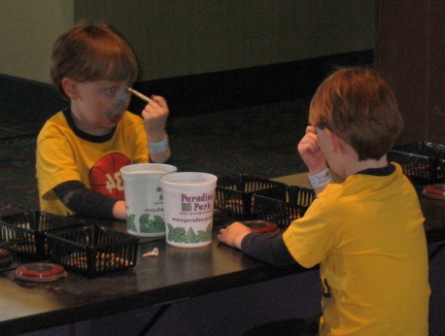 As you can tell by these photos, though, I obviously didn't have any fun this time.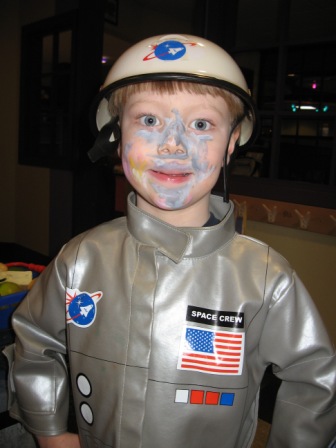 ---
Let's see, what else happened this month…
---
Our neighbors dog had puppies. That was a definite highlight.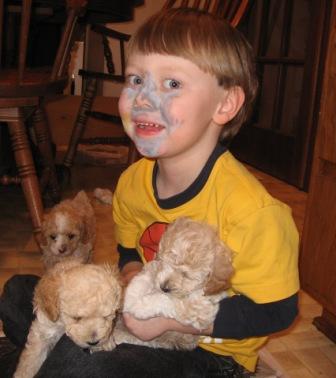 ---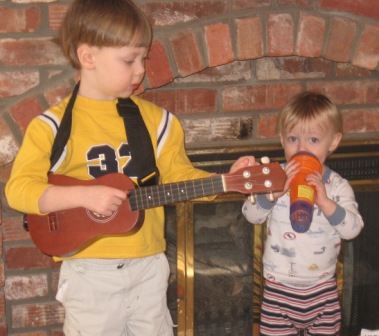 Levi and I formed a garage band. No gigs yet.
---
Levi and Dad and I also had fun at a nature center. Here I'm pretending to be a snake.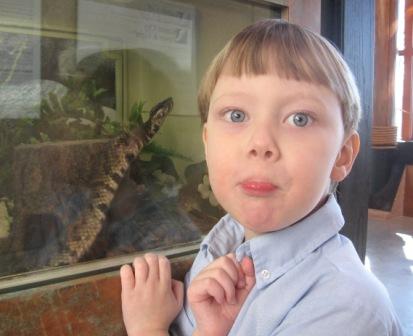 ---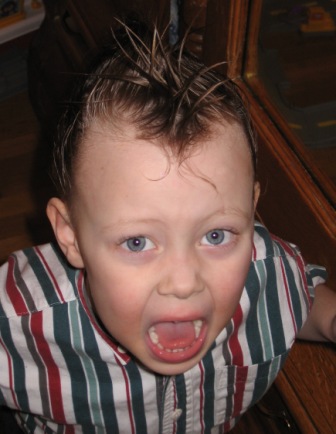 And, finally, there were a couple hairstyle experiments…I thought maybe a new 'do would help shape our image for our band. No record execs have called yet.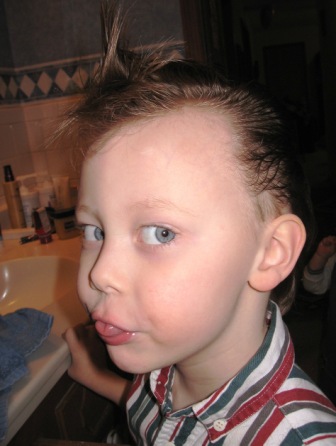 ---
Well, check out our adventures next month…and see if our band goes anywhere.
| | | |
| --- | --- | --- |
| | This page last updated March 9, 2008. | |