---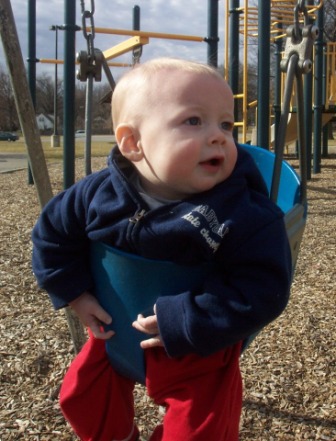 Of course, my time wasnít restricted to indoor activities. There was occasional warm weather, such as the leaf-chomping photo above and the photo at left or me in the swing at left. This was my first time on a swing at the playground. It was lots of fun.

Some of the weather was more typical of January, though. Still, we didnít let a little thing like snow stop us from a stroller ride!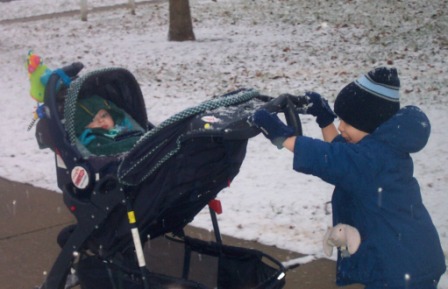 ---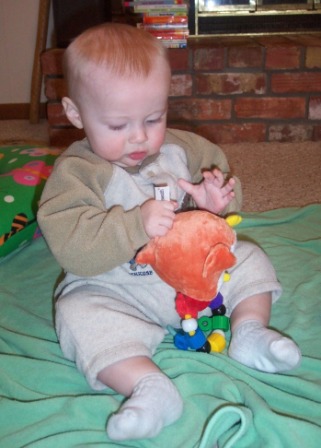 A couple more shots before we sign off for the month Ė in true baby fashion, Iíve exhibited a fascination with the tags attached to stuffed animals.

Iíve also found a playmate, Zane, even if we donít seem to be paying much attention to each other.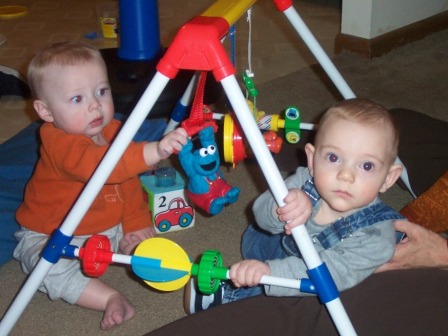 ---
Last, but not least, Iíve adopted a new imitation of Michael Jordan to entertain myselfÖ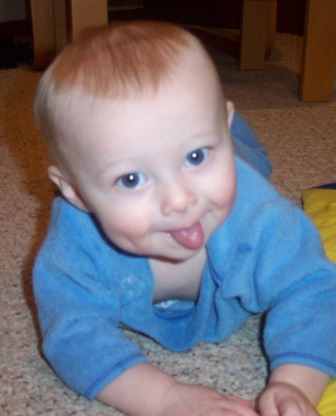 See yíall next month!
| | | |
| --- | --- | --- |
| | This page last updated March 4, 2008. | |