---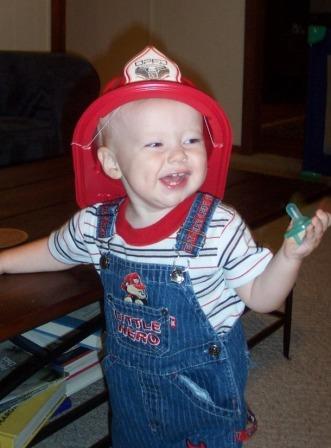 In the shot above, Iím generously sharing my, well, Evanís firehat with my ďcousin.Ē Then I discovered it looked pretty fun and figured I better wear it myself.

Then, in the shot at the right, I discovered the joy of hats in general. Naturally, a cowboy hat is appropriate attire when playing with a castle, right?
---
So, thatís all. See you next month!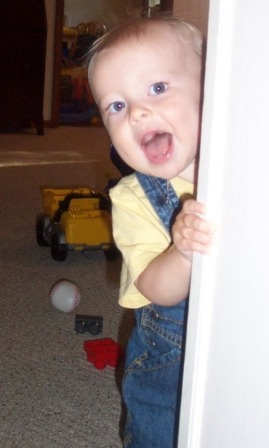 | | | |
| --- | --- | --- |
| | This page last updated March 4, 2008. | |