Review:
In the interim between her previous album and this one, Beyoncé "dedicated herself to enjoying the everyday things in life, which she claims reignited her creativity and became a source of inspiration." WK "Inspired by a diverse range of influences, from Fela Kuti to Debarge to Adele" AZ 4 is also "her most diverse yet." AZ "She mixed the 1970s R&B, the 1990s rock 'n' roll as well as her hip hop character and used a lot of horns to create a new and broader sound." WK As BBC Online's Matthew Horton said, "Beyoncé slips from flirty to fragile to fabulous, and is in terrific voice throughout." WK
"Beyoncé reportedly delivered over 70 songs to Columbia for her fourth solo studio album. The dozen that made the cut, combined with their sequencing, make it plain that straightforward crossover-dance singles and cohesion were not priorities." AK As she acknowledged, this was "a labor of love rather than just singles and radio songs." WK
Still, "taking it in at once is mystifying, even when little attention is paid to the lyrics." AK "Wildcard interludes and a Euro-pop party-anthem cash-in would be the only ways to make the album more scattered, but the strength of most of the material, propelled by Beyoncé's characteristically acrobatic vocal skills, eases the trouble of sifting through the disjointed assortment." AK
"The opening 1+1, a sparse and placid vocal showcase, fades in with a somber guitar line, throws up occasional and brief spikes in energy, and slowly recedes. It's the kind of song one would expect to hear during an album's second half, certainly not as the opener – not with the (fittingly) slight sonics and heavy lines like 'Just when I ball up my fist, I realize I'm laying right next to you, baby.'" AK Rolling Stone's Matthew Perpetua compared the song to Sam Cooke's "Wonderful World" and Prince's "Purple Rain". WK
"Three additional ballads follow. Each one features its own set of collaborators and contrasts both sonically and lyrically." AK Beyoncé said "she used a lot of the brassiness and grittiness in her voice that people had heard in her live performances, however, not necessarily on her studio material." WK "I Care rolls in on pensive percussion and low-profile synthesizer drones, surging during a cathartic chorus. I Miss You, alluringly bleak and hushed, is a codependent confessional. The only one that's rote, Best Thing I Never Had is a bombastic kiss-off saved by Beyoncé's ability to plow through it." AK
"From there, the album restlessly bounces between tempos and moods: a desperate midtempo chest thumper, a couple cyborg marching-band dancefloor tracks, an ecstatic early-'90s throwback, yet more ballads. What's most surprising is that a song titled Party, co-produced by Kanye West with a guest verse from André 3000, quickly settles into a low-watt groove and remains there." AK
"Love on Top is an up-tempo R&B song viewed as a modern take on old school music." WK Eric Henderson of Slant magazine said it was a "bright, breezy tribute to the freshness of mid-80s, pre-new-jack-FM R&B reminiscent of a pre-crack Whitney Houston and pre-wack Anita Baker." WK
Countdown is, as Consequence of Sound's Chris Coplan said, "everywhere on the genre map" WK while End of Time is an uptempo R&B dance song with elements of funk, Afrobeat and Latin jazz. WK In regards to the latter song, AOL Music's Charley Roguleweski said it channels Michael Jackson's "Off the Wall" while Entertainment Weekly's Brad Wete said it has "some vibes of Michael Jackson's 1983 single "Wanna Be Startin' Somethin'". WK
I Was Here is a down-tempo R&B ballad written by Diane Warren. Warren said, "I think it's the best thing I've ever written. She sang it amazingly. I think it's a career song." WK
"No one but one of the most talented and accomplished singers – one with 16 Grammys, nothing left to prove, and every desired collaborator at her disposal – could have made this album." AK "This collection of very personal tracks reveals an artist who is unafraid to take chances." AZ
---
Review Source(s):
---
Related DMDB Link(s):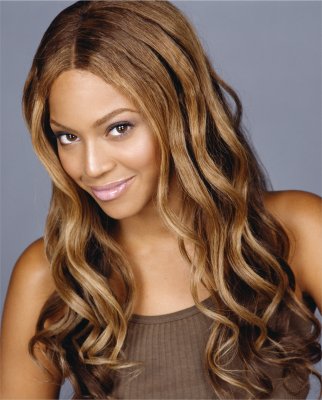 ---
Run the World (Girls) (video)
---
1+1 (video)
---
Best Thing I Never Had (video)
---
Love on Top (video)
---
Countdown (video)
---
Party (video)
---

Click on box above to check out the DMDB on Facebook.
---
Last updated December 5, 2011.