Review:
This "critically adored Seattle band" AZ released their eponymously titled debut in 2008. "The reception of the record was such that Fleet Foxes found themselves very busy, touring consistently through the end of 2009." AZ Their "unpretentious, crowd-pleasing directness was the key to their rapid rise" PF – along with an album which "brimmed with inviting melodies, evocative lyrics, and open-armed harmonizing that seemed designed to reach a wide variety of listeners. Their bright folk-rock sound wasn't exactly 'cool,' but that was sort of the point – it's familiar in the most pleasing way, lacking conceit or affectation. Their expression of their love for music (and making music) was refreshing…and that sort of thing never gets old." PF
The album finds singer/songwriter Robin Pecknold taking "a clearer lead role, both vocally and lyrically. He first emerged as an impressionistic songwriter, but he's since become stronger and more descriptive, conjuring vivid imagery of men striking matches on suitcase latches and penny-laden fountains." PF This album finds him "pondering the big questions of existence and meditating on the dissolution of his five-year relationship," PF a casualty of the "arduous creative process [which] took a toll on the group." PF the group went through in crafting the album. "In late 2009, Fleet Foxes had an album's worth of songs ready, but the tracks were mostly scrapped before mixing." PF
Understandably, the album's tone is, as Pecknold said, "less poppy, less upbeat and more groove based." WK However, it is "a triumphant follow-up to a blockbuster debut. Working again with producer Phil Ek, they've crafted a cavernous record that allows more room for them to breathe and stretch." PF "Helplessness Blues sees Fleet Foxes heighten and extend themselves, adding instrumentation (clarinet, the music box, pedal steel guitar, lap steel guitar, Tibetan singing bowls, vibraphone, etc., along with more traditional band instrumentation), with a focus on clear, direct lyrics, and an emphasis on group vocal harmonies." AZ
The album draws "inspiration from Folk/Rock from about 1965 to 1973, and Van Morrison's Astral Weeks in particular." AZ Pecknold has said he considers Astral Weeks "the best-sounding album because it sounds like there were only six hours in the universe for that album to be recorded in. So I want it to have that feeling." WK
"The album's longer, episodic cuts contain disquieting shifts in tone. The Plains/Bitter Dancer, for example, begins as a spindly, psychedelic folk tune reminiscent of some of the Zombies' more introspective moments, and then, after a brief pause, bursts suddenly into the type of gangland chorus Fleet Foxes have practically trademarked by now. Elsewhere, shorter songs seem to end mid-thought; the rollicking tumble of Battery Kinzie cuts off suddenly, while Sim Sala Bim's heavy-strummed raga quickly unfurls like broken strings. This battle between tension and serenity is new to the band's repertoire, and it lends the album a compelling uneasiness that starkly contrasts the sunnier disposition of their first two releases." PF
The record reflects his determination to deal with the present while leaving the past behind. At times, Pecknold's voice takes an aggressive tone, as on the eight-minute breakup saga The Shrine/An Argument; other times, it cracks slightly, exposing his pain on the bittersweet Lorelai. But the warmth is there. On the album's most intimate track, Someone You'd Admire, he contemplates the contradictory impulses to love and to destroy, accompanied by spare harmony and softly strummed guitar." PF
"Pecknold confronts more universal concerns as well, starting with Montezuma's memorable album-opening lines: 'So now, I am older/ Than my mother and father/ When they had their daughter/ Now, what does that say about me?' He wrestles throughout the record with his own measurements of success, and whether any of it adds up to anything. He asks questions only to come up with more questions, and they all lead into a sort of resolution on the album's title track, Helplessness Blues. Here, he retreats from the world into idyllic, pastoral imagery and wishes for a simpler life before trying to come to grips with his newfound renown." PF
"Helplessness Blues' analytical and inquisitive nature never tips into self-indulgence. Amidst the chaos, the record showcases the band's expanded range and successful risk-taking, while retaining what so many people fell in love with about the group in the first place. And once again, a strong sense of empathy is at the heart of what makes Fleet Foxes special. Much has been made of American indie's recent obsession with nostalgic escapism, but Robin Pecknold doesn't retreat. He confronts uncertainty while feeling out his own place in the world, which is something a lot of us can relate to." PF
---
Review Source(s):
---
Related DMDB Link(s):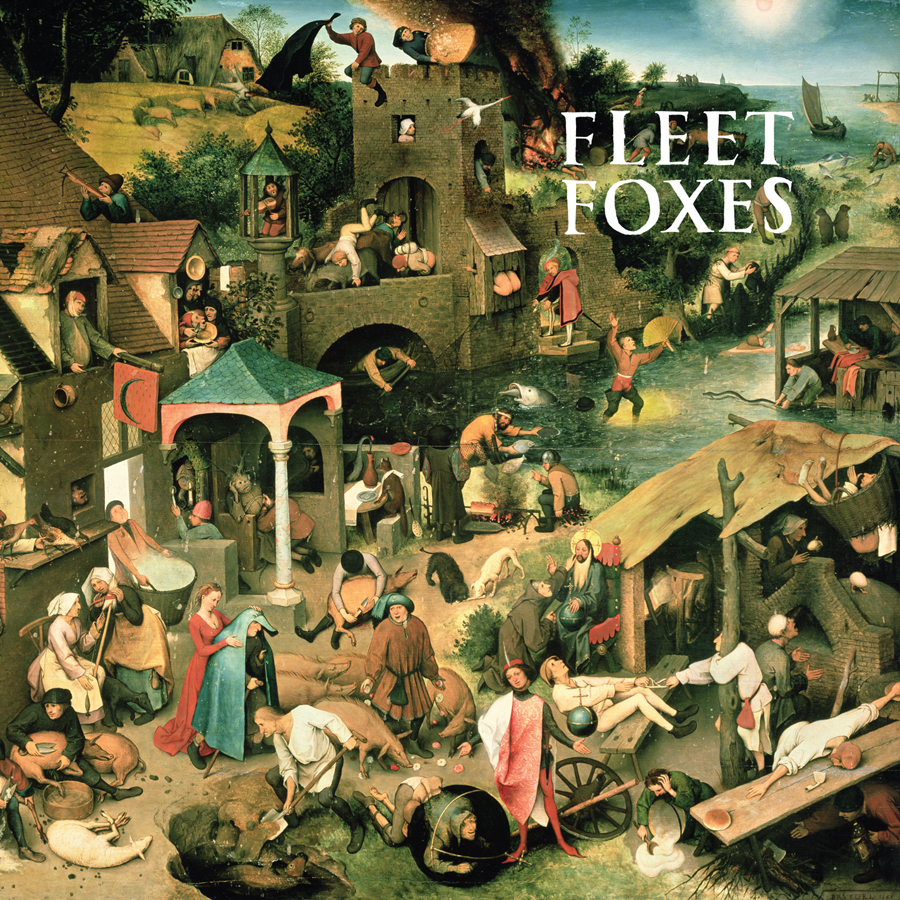 ---
Helplessness Blues (video)
---
Grown Ocean (video)
---

Click on box above to check out the DMDB on Facebook.
---
Last updated December 4, 2011.