Review:
"Given the phenomenal success of Britney Spears' debut, ...Baby One More Time, it should come as no surprise that its sequel offers more of the same. After all, she gives away the plot with the ingenious title of her second album, Oops!...I Did It Again, essentially admitting that the record is more of the same…combination of sweetly sentimental ballads and endearingly gaudy dance-pop" (Erlewine).

"Fortunately, she and her production team not only have a stronger overall set of songs this time, but they also occasionally get carried away with the same bewildering magpie aesthetic that made the first album's 'Sodapop' – a combination of bubblegum, urban soul, and raga – a gonzo teen pop classic. It doesn't happen all that often – the clenched-funk revision of the Stones' deathless Satisfaction is the most obvious example – but it helps give the album character apart from the well-crafted dance-pop and ballads that serve as its heart. In the end, it's what makes this an entertaining, satisfying listen" (Erlewine).
---
Review Source(s):
---
Related DMDB Links: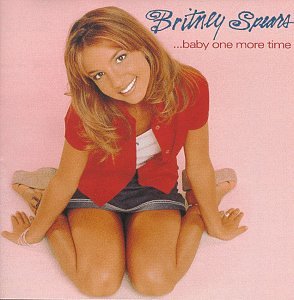 ---
Last updated March 28, 2008.