Review:
"Give Justin Timberlake credit for this: he has ambition. He may not have good instincts and may bungle his execution, but he sure has ambition and has ever since he was the leading heartthrob in *NSYNC. He drove the teen pop quintet to the top of the charts, far exceeding their peers the Backstreet Boys, and when the group could achieve no more, he eased into a solo career that earned him great sales and a fair amount of praise, largely centered on how he reworked the dynamic sound of early Michael Jackson" (Erlewine).

"If Michael Jackson was the touchstone for Justified, Prince provides the cornerstone of FutureSex/LoveSounds, at least to a certain extent – Timbaland, Timberlake's chief collaborator here…does indeed spend plenty of time…refurbishing the electro-funk of Prince's early-'80s recordings, just like he did with Nelly Furtado's Loose, and Timberlake's obsession with sex does indeed recall Prince's carnivorous carnality of the early '80s" (Erlewine).

"A quick listen to the album's opening triptych proves that Justin doesn't quite bring the robotic retro-future funk he's designed to life…Each of the three opening songs has 'sex' sandwiched somewhere within its title, as if mere repetition of the word will magically conjure a sex vibe, when in truth it has the opposite effect: it makes it seem that Justin is singing about it because he's not getting it. Surely, his innuendos are bluntly obvious, packing lots of swagger but no machismo or grace. They merely recycle familiar scenarios – making out on the beach, dancing under hot lights, acting like a pimp – in familiar fashions, marrying them to grinding, squealing synths that never sound sweaty or sexy; if they're anything, they're the sound of bad anonymous sex in a club, not an epic freaky night with a sex machine like, say, Prince" (Erlewine).

"But Prince isn't the only idol Justin Timberlake wants to emulate here. Like any young man with a complex about his maturity, he wants to prove that he's an adult now by singing not just about sex but also serious stuff, too – meaning, of course, that drugs are bad and can ruin lives…Justin has read about the pipe and the damage done – he may not have seen it, but he sure knows that it happens somewhere, and he's put together an absurd Stevie Wonder-esque slice of protest pop in Losing My Way, where he writes in character of a man who had it all and threw it all away...or, to use Justin's words, 'Hi, my name is Bob/And I work at my job,' which only goes to show that Timberlake lacks a sense of grace no matter what he chooses to write about" (Erlewine).

"Timberlake yearns to be taken seriously, to be a soulful loverman like Marvin Gaye coupled with the musical audaciousness of Prince, yet still sell more records than Michael Jackson – and he not only yearns for that recognition, he feels entitled to it…There is no subtlety to his music, nor is there much style – he's charmless in his affectations, and there's nothing but affectations in his music…He is undeniably an auteur of some sort, one who has created an album that's stilted and robotic…so the club jams and slow jams both feel equally distant and calculated. There is, however, a flair within the production, particularly in how foreign yet familiar its retro-future vibe sounds" (Erlewine).
---
Review Source(s):
---
Related DMDB Links: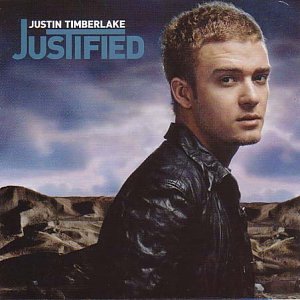 ---
Last updated December 4, 2008.