---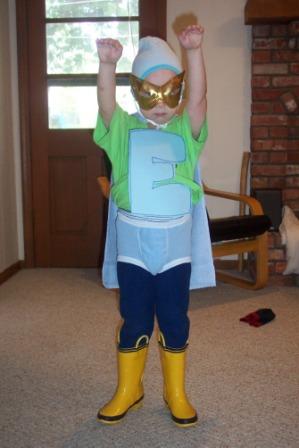 I have become very interested in superheroes lately. The funny part is that it isnít from watching TV or movies Ė the only thing I watch on TV are PBS Kids shows like The Berenstain Bears and Clifford. Occasionally, we get a G-rated DVD for me to watch at home, and, on only a handful of occasions, Iíve gone to the movie theater. This summerís highlight was the movie Cars, which was my birthday party theme.

ANYWAY, my superhero interest really grew out of the kids I played with at my preschoolís summer program. You pal around with Spiderman, Batman, and Superman fanatics long enough on the jungle gym and it wears off.
---
Mom thought my homemade superhero costume was pretty cute. She reacted even more to the photo at left, though. Dad was on the computer looking at album covers and Bob Dylanís Nashville Skyline album cover particularly caught my eye. I asked Dad how they took that picture, so he got out the camera to show me. Next thing you know, I had my guitar in hand and a cowboy hat perched on the olí noggin and Ė presto! Ė a Dylan album cover remake. Next up Ė The Beatlesí Sgt. Pepperís Lonely Hearts Club Band, where Iíll pose as every one of the people on that album coverís famous collage of celebrities.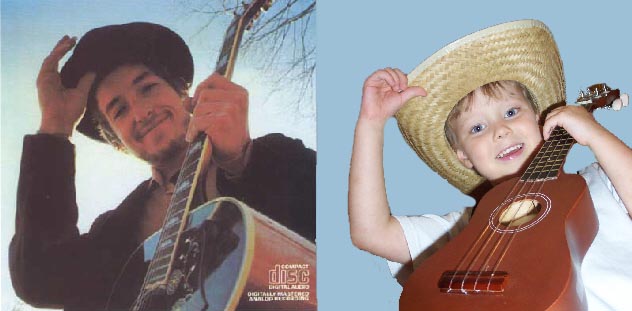 ---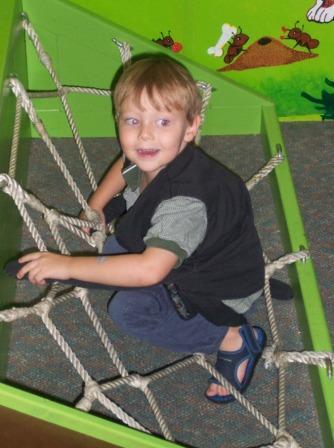 In addition to Wonderscope, we also visited another childrenís museum this month which I had been to before. I asked Dad if we could go again by explaining it as the place with the spider costumes. Of course I put it on, but I also had fun with the crutches in the hospital area.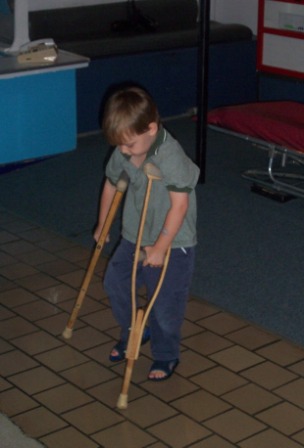 ---
Well, thatís all for now! Donít forget to check out my birthday page if you havenít already. See you next month!
| | | |
| --- | --- | --- |
| | This page last updated March 5, 2008. | |