I'm 4! It was quite a birthday – a party at Wonderscope, family visiting from out of town, some great presents…I have no complaints!

First up was a party at Wonderscope Children's Museum. Not only were my friends there, but plenty of family. Grandmommy Shirley, Aunt Jennifer, and my cousin Liz all came in from out of town. Mama, Papa, Uncle Mark, and Aunt Liz were there as well. In fact, for a birthday party at a children's museum, it was kind of funny that there were more adults than kids!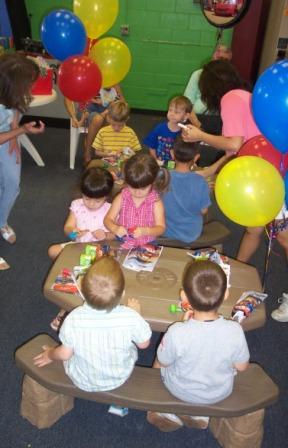 ---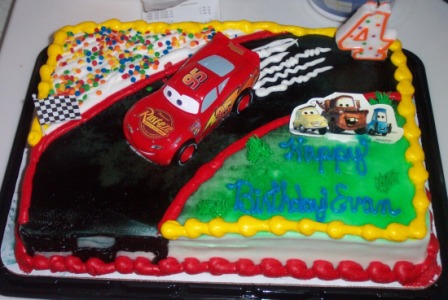 The party was the weekend before my birthday, so I still got a celebration on my actual birthday as well. I love the movie Cars so Mom got a cake with Lightning McQueen, one of the movie's characters, on top. The car even runs when you push it on the floor!
---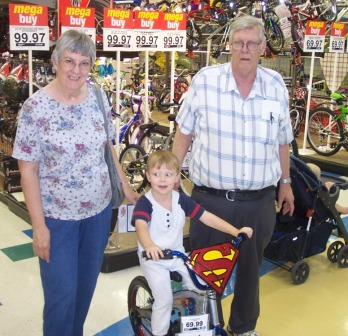 There were also some pretty special presents, including a new bike from Mama and Papa. On my actual birthday, they went with me to the store to help pick it out. The store had to put it together for me and we had to come back to pick it up the next day. Unfortunately, it was raining the next day so Dad parked the van in the driveway so that I could ride my new bike around in the garage.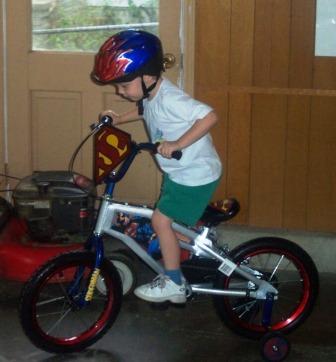 ---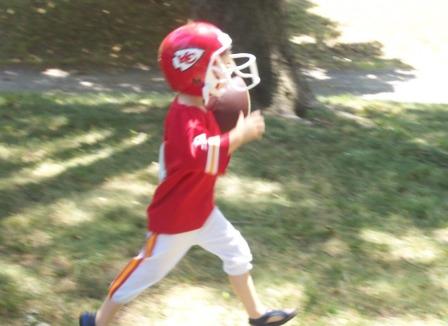 There were also some pretty special presents from other family members, including a football uniform from Mom and Dad and a tent from Grandmommy Shirley.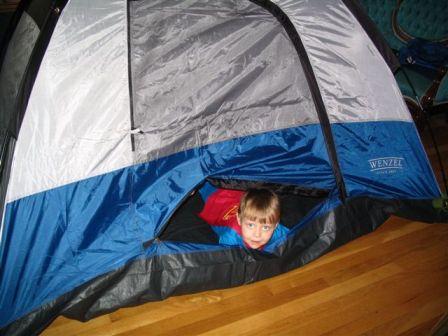 ---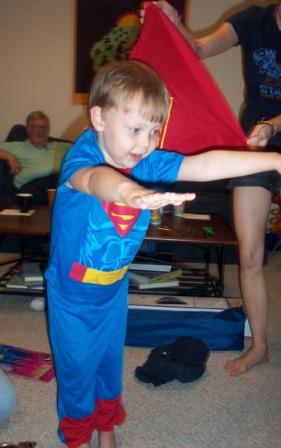 With all due respect to all my family and friends who helped celebrate my birthday and gave me wonderful gifts, the highlight was my Superman costume. Aunt Jennifer got it for me. When I opened it in front of all the family in the living room, I was so excited I immediately stripped off my clothes to put it on right then and there. Everyone seemed to think this was extremely funny. Why wouldn't you do that? Come on – it's a Superman costume!
---
It was a very special birthday. I definitely got more gifts than I need and am very lucky for that. The best gift, though, was how many friends and family helped me celebrate my birthday. Thanks!
| | | |
| --- | --- | --- |
| | This page last updated March 5, 2008. | |