Review:
Pink Floyd's debut effort has become known as "one of the seminal psychedelic rock albums of the 1960s." WK Rolling Stone called it "the golden achievement of Syd Barrett," WK the band's leader at the time. Q magazine described it as "indispensible" and one of the "best psychedelic albums of all time." WK
"While they took their name from blues musicians Pink Anderson and Floyd Council when they started out as an R&B combo in the mid-60s, …Barrett soon began piloting the band through unprecedented sonic excursions." BA
The title "is taken from a chapter in Syd Barrett's favorite children's book, The Wind in the Willows, and the lyrical imagery of The Piper at the Gates of Dawn is indeed full of colorful, childlike, distinctly British whimsy, albeit filtered through the perceptive lens of LSD." SH
"Barrett's catchy, melodic acid pop songs are balanced with longer, more experimental pieces showcasing the group's instrumental freak-outs, often using themes of space travel as metaphors for hallucinogenic experiences – Astronomy Domine is a poppier number in this vein, but tracks like" SH "the outsized instrumental Interstellar Overdrive" BA – the "album's most celebrated track " BA – "are some of the earliest forays into what has been tagged space rock." SH
"Equally adept at composing catchy-sounding, Gothic-themed pop songs such as …The Scarecrow and The Gnome, Barrett seemed destined for greatness – that is, until psychedelic drugs got the best of him, and he abandoned the band to bassist Roger Waters and new guitarist David Gilmour." BA
"But even though Barrett's lyrics and melodies are mostly playful and humorous, the band's music doesn't always bear out those sentiments – in addition to Rick Wright's eerie organ work, dissonance, chromaticism, weird noises, and vocal sound effects are all employed at various instances, giving the impression of chaos and confusion lurking beneath the bright surface." SH
"The Piper at the Gates of Dawn successfully captures both sides of psychedelic experimentation – the pleasures of expanding one's mind and perception, and an underlying threat of mental disorder and even lunacy; this duality makes Piper all the more compelling in light of Barrett's subsequent breakdown, and ranks it as one of the best psychedelic albums of all time." SH
---
Review Source(s):
---
Related DMDB Link(s):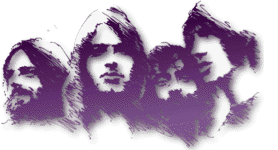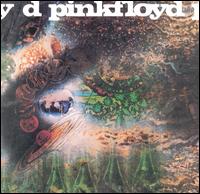 ---
Astronomy Domine (video)
---
Interstellar Overdrive (video)
---

Click on box above to check out the DMDB on Facebook.
---
Last updated July 29, 2011.