Review:
A Farewell to Kings was the fifth album from Canadian prog-rock group Rush, but the first to go gold. WK Previous album 2112 had drawn attention to the band because of its spacey/futuristic themes about a world in which rock and roll had been banned. It set the stage for their breakthrough commercial success.
Kings began a long streak of albums selling at least a half-million: their entire output of more than a dozen albums over the next 20+ years. Everything from the group's back catalog would eventually attain gold status as well.
"On 1977's A Farewell to Kings it quickly becomes apparent that Rush had improved their songwriting and strengthened their focus and musical approach. Synthesizers also mark their first prominent appearance on a Rush album, a direction the band would continue to pursue on future releases. With the popular hit single Closer to the Heart, the trio showed that they could compose concise and traditionally structured songs, while the 11-minute Xanadu remains an outstanding accomplishment all these years later (superb musicianship merged with vivid lyrics help create one of Rush's best all-time tracks)." GP
"The album-opening title track begins with a tasty classical guitar/synth passage, before erupting into a powerful rocker. The underrated Madrigal proves to be a delicately beautiful composition." GP It not only was one of the band's softest songs of the era, but one of their shortest, clocking in at a mere two-and-a-half minutes. WK The song is also interesting in that the bass line never repeats the same note twice in a row except for the point that separates the two verses. WK
"Cinderella Man is one of Rush's few songs to include lyrics penned entirely by Geddy Lee;" GP once Neal Peart joined the band, he took on the lion's share of the songwriting. Lee based the song on the Frank Capra film Mr. Deeds Goes to Town. WK
"The ten-minute tale of a dangerous black hole, Cygnus X-1, closes the album on an unpredictable note, slightly comparable to the two bizarre extended songs on 1975's Caress of Steel. A Farewell to Kings successfully built on the promise of their breakthrough 2112, and helped broaden their audience." GP
---
Review Source(s):
---
Closer to the Heart (video)
---
Xanadu (video)
---
Related DMDB Link(s):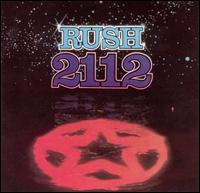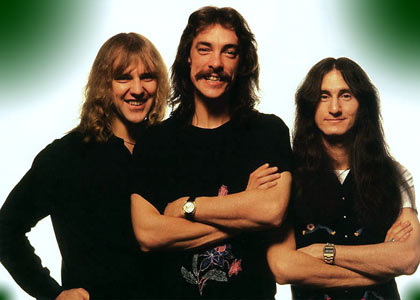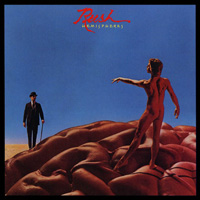 ---

Click on box above to check out the DMDB on Facebook.
---
Last updated July 1, 2011.