Review:
With Fragile, "the band's breakthrough album," BE "Yes established themselves as one of the most progressive rock bands on the scene." PC "Dominated by science-fiction and fantasy elements," BE the band "raised their innovative brand of music to even dizzier heights." PC This was largely due to "the recent addition of towering, silver-caped Rick Wakeman," PC whose "proficiency and classical leanings were the final piece in the jigsaw." AD His "organ, synthesizers, Mellotrons, and other keyboard exotica added a larger-than-life element," BE to the group and helping Yes toward "creating the kind of music they'd always had in their minds." AD
"Ironically, the album was a patchwork job, hastily assembled in order to cover the cost of Wakeman's array of instruments." BE In a truly prog-rock kind of move, much of the album served as solo showcases for the band. "A repeating vocal refrain with beautiful harmonies to back it up" AD makes We Have Heaven both a songwriting and vocal showcase for Jon Anderson. AD "It's a one and a half minute moment of sheer beauty." AD
"Rick Wakeman fiddles around with a classical theme" AD on Cans and Brahms while drummer Bill Bruford offers his solo writing contribution with Five Per Cent for Nothing. Bassist Chris Squire gets his spotlight with The Fish, an instrumental showcase backed by Anderson's "nonsense vocal refrains in the background." AD Finally, Steve Howe gets a solo spot with Mood for a Day, a piece which offers "an exotic and lovely guitar section." AD
However, the group also "built effectively on the groundwork left by The Yes Album." BE Heart of the Sunrise featured "varied constituents molded together perfectly." PC It has "a lengthy introduction that builds up with keyboards and bass guitar with Bill Bruford providing solid support underneath. Close to the two minute mark, the guitar starts to prowl over the top of all of this before we enter an impossibly quickly taken section of instrumental music with everyone going full tilt…Three and a half minutes pass before we hear anything from Jon Anderson!...The song switches several times through it's remaining half but always retains the listener's interest." AD
Other group collaborations include the oft-played Long Distance Runaround, "another fine piece of work." AD On South Side of the Sky, "the bass is groovy as hell [and] the guitar [is] full of inventive riffing…The piano section in the middle with added vocal harmonies provides the beauty…before we go back to the rocking bass and guitar to close." AD
The album highlight came with the opening Roundabout. It served up "an AM-radio sucker-punch, aimed at all of those other progressive bands who eschewed the notion of hit singles." BE "Still a standard on classic rock playlists," PC "the single clicked" BE and "pulled in millions of young kids who'd never heard them before." BE "and the band was made." BE "If you are wondering how to introduce Yes to a friend…then just play them this song." AD
The album also marked Yes' notable association with artist Roger Dean. He would provide the group with "some of the most famous album artwork of all time." AD
---
Review Source(s):
---
Related DMDB Link(s):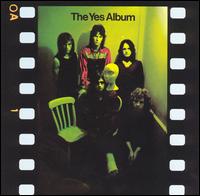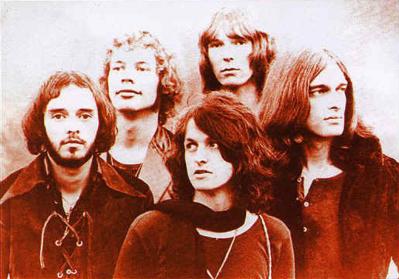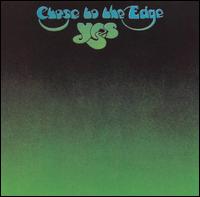 ---
Roundabout (live video)
---
Long Distance Runaround (live video)
---

Click on box above to check out the DMDB on Facebook.
---
Last updated November 24, 2011.