Review:
A Chorus Line is a tribute to…the dancers who are often treated as so much mobile scenery in Broadway musicals." AMG "The musical was derived from several taped workshop sessions with Broadway dancers, known as 'gypsies.'" WK "It is set on the bare stage of a Broadway theatre during an audition for chorus line members of a musical. The show gives a glimpse into the personalities of the performers and the choreographer as they describe the events that have shaped their lives and their decisions to become dancers." WK The musical "is sometimes considered to have broken new ground with its frank portraits of talented but frustrated performers." AMG
The score is by Marvin Hamlisch and Edward Kleban while "the show was directed and co-choreographed (with Bob Avian) by Michael Bennett." WK It "is a favorite of 'theater people' everywhere, but was designed to showcase the abilities of dancers rather than singers. Consequently, only the ballad What I Did for Love has had a life outside of the show's context." AMG
"A Chorus Line opened off-Broadway at The Public Theater on May 21, 1975. Advance word had created such a demand for tickets that the entire run sold out immediately. Producer Joseph Papp decided to move the production uptown, and on July 25 it opened at the Shubert Theatre, where it ran for 6,137 performances. It held the distinction of being the longest running show in Broadway history until its record was surpassed by Cats on June 19, 1997 and then The Phantom of the Opera in 2006." WK "It still remains as the longest running musical whose first performance originated in the United States. The show has enjoyed many successful productions worldwide and was revived on Broadway in 2006." WK
"The original Broadway production was an unprecedented box office and critical hit, receiving 12 Tony Award nominations and winning nine of them, in addition to the 1976 Pulitzer Prize for Drama," WK "one of the few musicals ever to receive this honor." WK "A production mounted at the Theatre Royal Drury Lane in London's West End won the Laurence Olivier Award as Best Musical of the Year 1976, the first year in which the awards were presented. An unsuccessful film adaptation was released in 1985." WK
"What I Did for Love" by Ethel Merman
---
Review Source(s):
---
Related DMDB Link(s):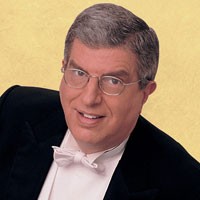 ---
Buy at Amazon:
---

Click on box above to check out the DMDB on Facebook.
---
Last updated August 7, 2012.