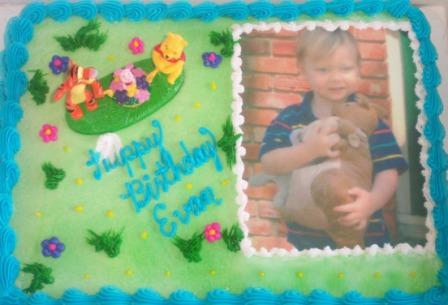 For my birthday cake, I requested Kanga from Winnie the Pooh. Around the time Levi was born, I got pretty attached to Kanga and Roo – probably the whole Mom-with-baby-in-tummy thing.

I also had a piniata for my birthday. Considering most of the kids at the party were my age, it took a few whacks from everybody before we broke it open, but we got it eventually!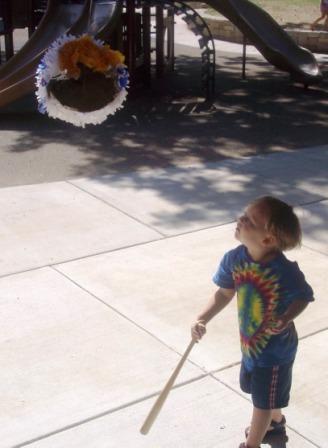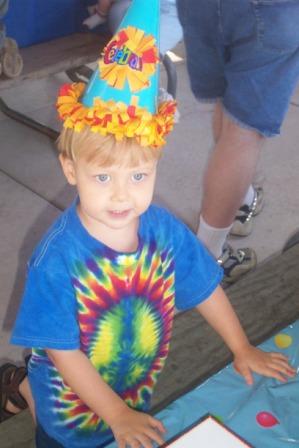 Oh yeah, I also got to wear the special birthday hat and had some nice moments chatting with my friends.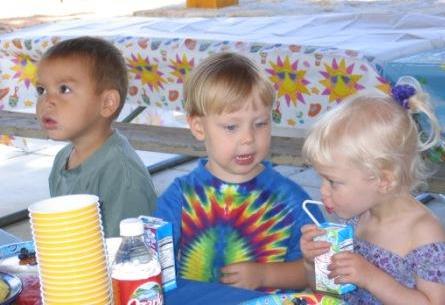 ---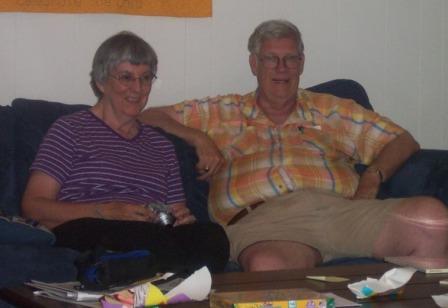 You'd think that would be plenty of celebrating for anyone, but I got another party on my actual birthday. Mama and Papa and Uncle Mark came over and we had a birthday dinner and opened more presents.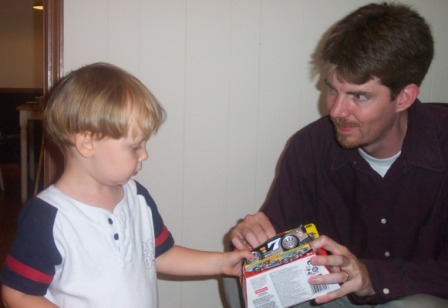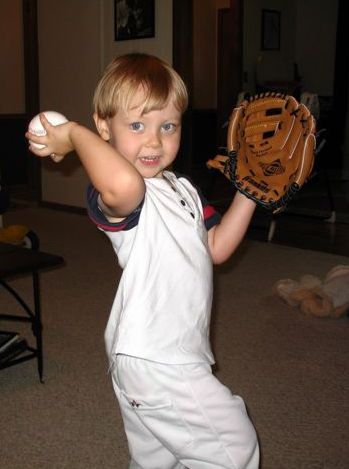 In the photo above, Uncle Mark was giving me a car. At the right is the water table that Mama and Papa gave me. At the left, I'm playing with my new baseball glove, which I'd had on my birthday list quite awhile. Pretty nice to get two birthdays!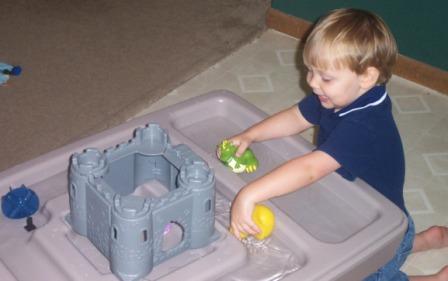 | | | |
| --- | --- | --- |
| | This page last updated February 1, 2008. | |