Review:
"Def Leppard's second album, High 'N' Dry, continues in the vein of the anthemic, working-class hard rock of their debut" SH but also "hoisted Def Leppard to the apex of the New Wave of British Heavy Metal." MG While "building on raw anthems" MG and "still opting for a controlled musical attack and melodies as big-sounding and stadium-ready as possible," SH "the band adds subtle melodic touches, catchy guitar riffs, and simpler lyrical themes." MG "The band opens up its arrangements a bit more…letting the songs breathe and groove while the rhythm section and guitar riffs play off one another." SH
Part of the new sound has to be attributed to producer Mutt Lange, who had worked with AC/DC on Highway to Hell, that band's commercial breakthrough, and Back in Black, the band's monster blockbuster. The seeds are sown here for Def Leppard's own blockbusters to come in 1983's Pyromania and 1987's Hysteria. Lange "absorbs these pop-oriented changes without severely blunting the metal edge. While the album foreshadows Leppard's multiplatinum success, it also retains the aggressive power and rough-edged distortion of heavy metal." MG
"MTV helped break the album in the U.S. with its heavy rotation of the video for the unabashedly dramatic rock ballad Bringin' on the Heartbreak," SH a song which "ushered in a style that would come to define 1980s metal. Although later albums showcase well-crafted songwriting and glossy production, this one catches Leppard at the peak of their true metal years." MG
---
Review Source(s):
---
Related DMDB Link(s):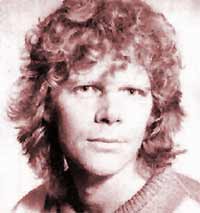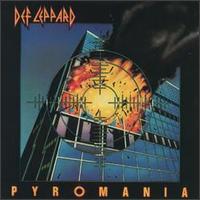 ---
Let It Go:
---
Bringin' on the Heartbreak:
---
High 'N' Dry (Saturday Night)

Click on box above to check out the DMDB on Facebook.
---
Last updated March 28, 2011.