Review:
"During the mid-'70s, the Rolling Stones remained massively popular, but their records suffered from Jagger's fascination with celebrity and Keith's worsening drug habit. By 1978, both punk and disco had swept the group off the front pages, and Some Girls was their fiery response to the younger generation." STE It "rocked harder and more consistently than most Stones albums from the '70s." CD It was also the group's "funniest, trashiest, bitchiest LP – an all-time classic that remains their biggest- selling record." RS
"This album was a late '70s statement of NYC funk" MJ and "finds the Stones sounding tighter and more excited than on their previous albums." CD "Guitarist Ronnie Wood was firmly within the ranks" MJ and the "chummy guitar dynamic" CD between Wood's "perfectionist lead work" CD and "Richards' impressionistic riffs" CD "revitalized" CD and "drove the Stones toward their earlier lofty heights." MJ
"As Ronnie's second album as an official member, the album showed that the Stones' sound had reworked itself, proving there was more to their dynamic than just white boy blues." CD "Some Girls is a tough, focused, and exciting record, full of more hooks and energy than any Stones record since Exile on Main Street." STE It is "a fresh, uncompromising attempt to incorporate 1978 pop techniques into the band's familiar sound." SK
"Opening with the disco-blues thump of Miss You," STE "the Stones make disco their own." STE "With its distinctive Mel Collins sax solo, [this song and 'Shattered'] remain live showstoppers." SK "Miss You" is also "one of the biggest-selling singles of the Stones' career." CD
"So the Stones declared credibility in the dance circuit without sacrificing their hard-rock reputation." SK However, "they never quite take punk on their own ground. Instead, their rockers sound harder and nastier than they have in years." STE
"Using 'Star Star' as a template, the Stones run through the seedy homosexual imagery of When the Whip Comes Down." STE That song and "Lies are a neat combination of white heat and old hat." PN
The "archly blues-wailing title track" RW exhibits "bizarre, borderline-misogynistic vitriol." STE As "Keith's ultimate outlaw anthem," STE it "is every bit as outrageous ('Black girls just want to get fucked all night/I just don't have that much jam') as everyone says. This song may be a sexist and racist horror, but it's also terrifically funny and strangely desperate in a manner that gets under your skin and makes you care." PN
"Some Girls" and "the Chuck Berryish Respectable" RW find "Jagger aim[ing] his gimlet eye at his and the boys' gossip-column lives." RW "'Respectable' takes a close look at the peculiar position of the Stones, circa 1978, and boasts lines like these: 'We're talking heroin with the President/ Yes it's a problem sir, but it can be bent.../ You're a rag trade girl, you're the queen of porn/ You're the easiest lay on the White House lawn' before it inexplicably begins to lose interest in itself." PN
There's also "the rickety rocker Before They Make Me Run" SK on which "Keith Richards sings, 'Well after all is said and done/Gotta move while it's still fun/But let me walk before they make me run.' There's no doubt he's talking about the music, his drug bust and the possible end of the road, about which he writes brilliantly ('Watch my taillights fading/There ain't a dry eye in the house...')." PN
The Stones also "deconstruct the Temptations' Just My Imagination," STE turn in the "anti-love Beast of Burden," SK "one of their very best ballads" STE and "unleash the devastatingly snide country parody Far Away Eyes." STE
Things wrap up with "the self-destructive punk" SK of the "decadent closer, Shattered." STE With its "near-rockabilly twang," CD this is "a fine, scathing song about New York City–a locale that figures prominently on this record." PN
"Some Girls may not have the backstreet aggression of their '60s records, or the majestic, drugged-out murk of their early-'70s work, but its brand of glitzy, decadent hard rock still makes it a definitive Stones album." STE "Some Girls is a wild rumpus throughout." CD
Review – Deluxe Edition:
For the 2011 deluxe edition of Some Girls, the same approach was taken as had been done with the previous year's repackaging of Exile on Main Street. Another album's worth of material was dug up from the vaults and touched up. "The Some Girls sessions were famously productive – mostly just the five Stones and engineer Chris Kimsey holed up in a Paris studio cutting dozens of songs." RS Many of the leftovers from those sessions ended up on the next two Stones' albums, Emotional Rescue and Tattoo You. However, there are other songs from that era which had "been hoarded on bootlegs by Stones fanatics for years" RS and many show up here.
"The outtakes get refurbished with guitar overdubs and Mick's new vocals. But as on last year's Exile on Main St. reissue, the touch-ups usually improve bootleg versions." RS "You can hear Mick and Keith rediscover their Glimmer Twins chemistry, whether it's a blues groove like When You're Gone or a romp through the rockabilly chestnut Tallahassee Lassie." RS "Some of the bonus tracks are nearly as hot as the originals; certainly they live up to the Some Girls spirit, from the cheeky piano lament Petrol Blues to Keith Richards' tender Nashville cover We Had It All." RS There's also "a careening version of Hank Williams' You Win Again" E2 and "the straight-ahead rocker I Love You Too Much." E2
"Claudine is one of their most notorious lost tunes, a Chuck Berry-style rocker lampooning the Claudine Longet/ Spider Sabich scandal. Over ragged guitars, Mick dishes about a Vegas singer who shot her Olympic-skier boyfriend. It might be a libel lawyer's cream dream ('Blood in the chalet, blood in the snow/ She washed her hands of the whole damn show'), but it holds up as a funny satire of tawdry American celebrity – a condition the Stones knew well by this point." RS
No Spare Parts is one example of how the touch-ups improved a song long familiar to bootleggers. The song is "a twang-soul truck-stop reverie that finally gets the full-on Mick vocal it always deserved." RS It "is about a journey from Los Angeles to San Antonio in Texas and sees Mick Jagger playing electric piano, Keith Richards on acoustic piano, Ron Wood on pedal steel guitar, Charlie Watts on drums and Bill Wyman on bass." NME
"The best find is Do You Think I Really Care, a countrified ramble through New York nightlife driven by Ronnie Wood's pedal steel and Charlie Watts' drums. Mick chases an erotic mirage all over the city, from the D train to Max's Kansas City. Who else but the Stones could blow off a song this great?" RS
"The whole package catches the Stones on a roll, thriving on the punk and funk energy in the air, with Mick driving the music and playing more guitar than ever." RS In fact, the "bonus disc plays like a complete, coherent companion to the original album, touching upon the same sleaze, down-and-dirty boogie, citified country, and blues as the original." E2 "It's the ultimate version of the album that invented the Stones we've known ever since: mean, vital, gloriously unrepentant." RS
---
Review Source(s):
---
Related DMDB Link(s):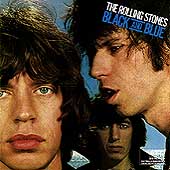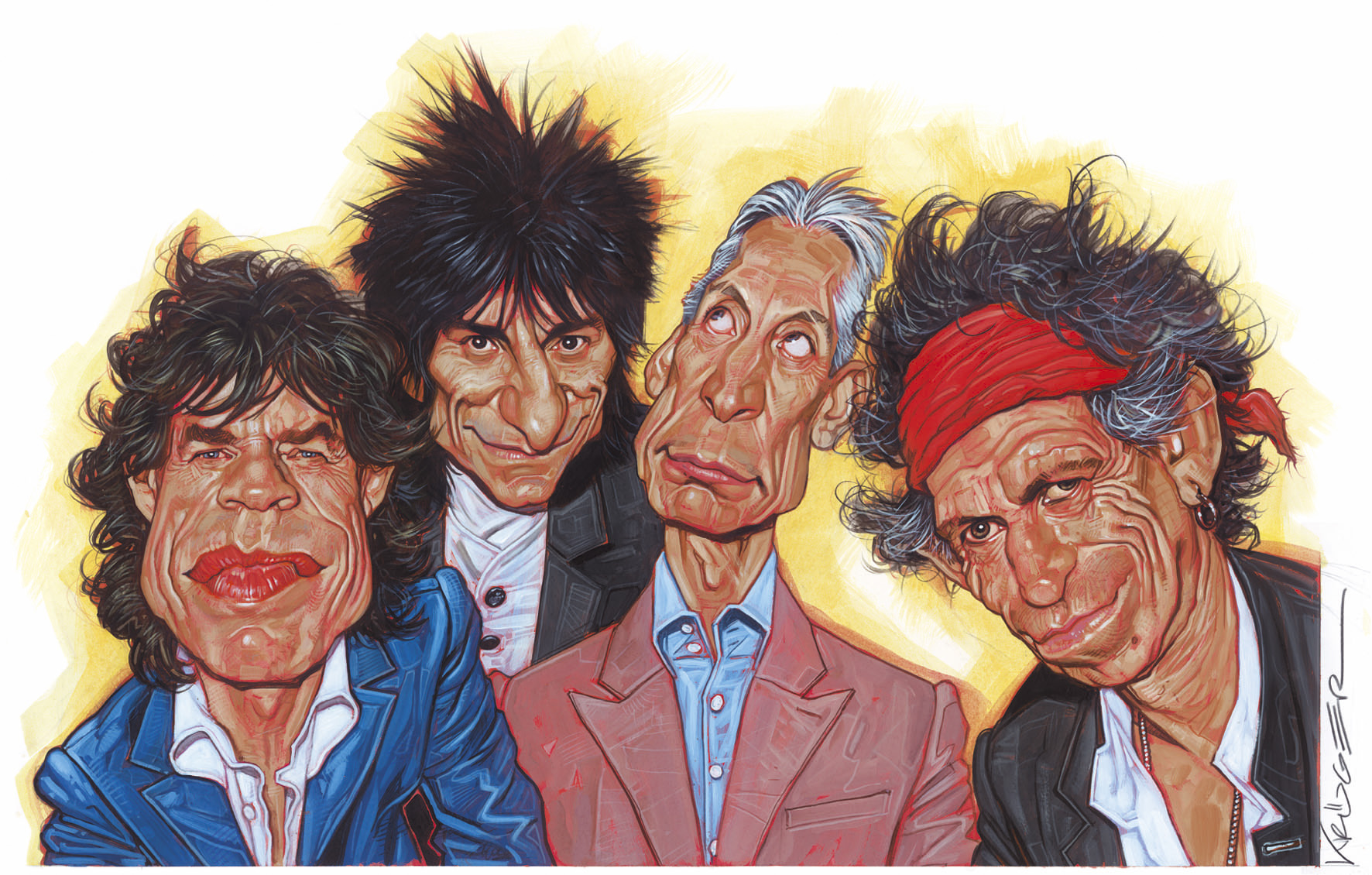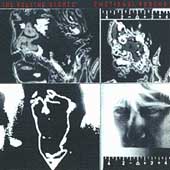 ---
Miss You (video)
---
Far Away Eyes (video)
---
Beast of Burden (live video)
---
Respectable (Saturday Night Live rehearsal video)
---
Shattered (live video)
---
No Spare Parts (audio only)
---

Click on box above to check out the DMDB on Facebook.
---
Last updated December 5, 2011.