Location (2017)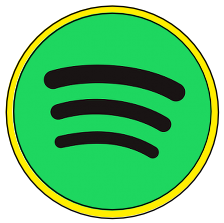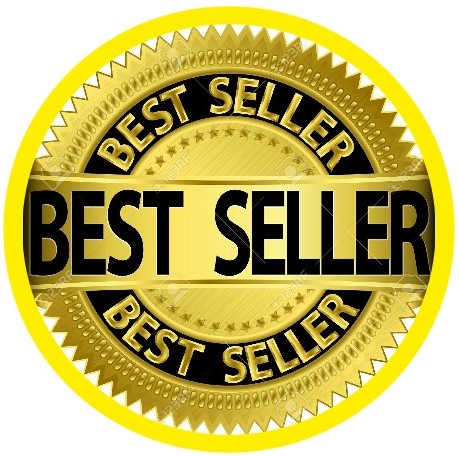 Silence (2017) – see Marshmello
Eastside (2018) – see Benny Blanco
Lovely (2018) – see Billie Eilish
Better (2018)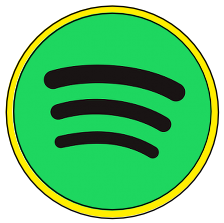 Talk (2019)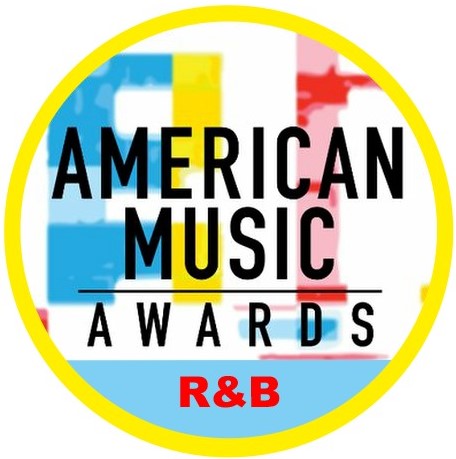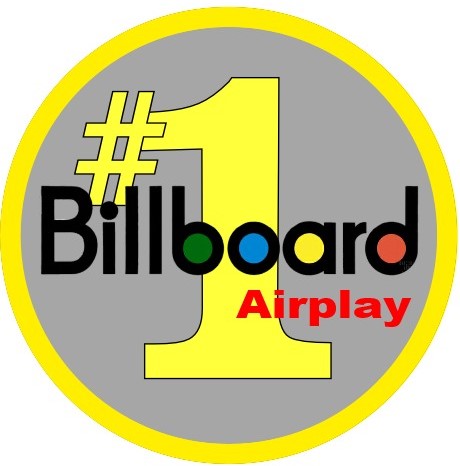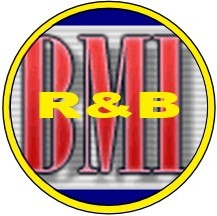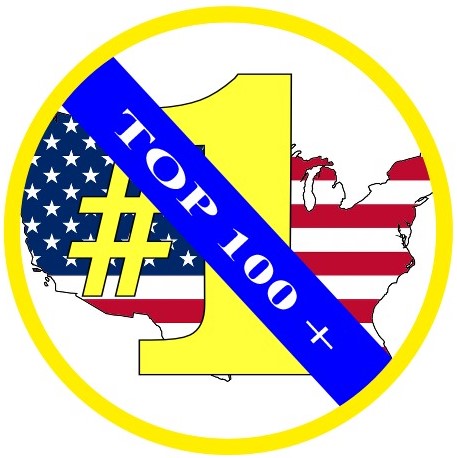 Beautiful People (2019) – see Ed Sheeran

Album(s):
American Teen (2017)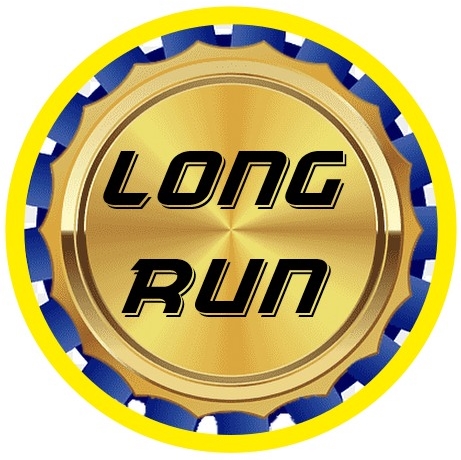 Free Spirit (2019)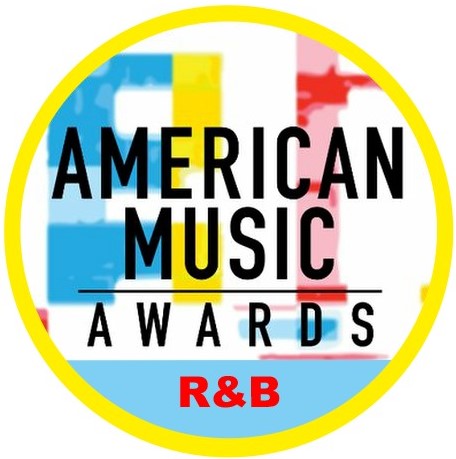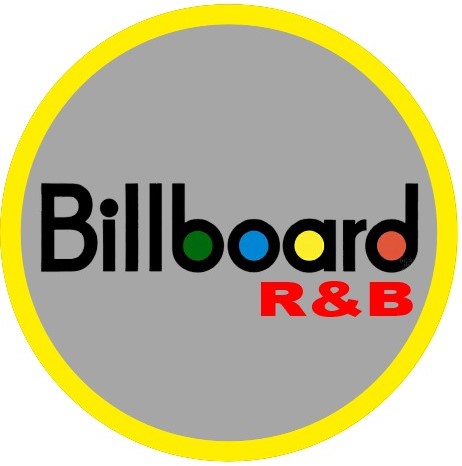 ---
Chaka Khan (& Rufus)
R&B singer ("I Feel for You") born Yvette Marie Stevens on 3/23/1953 in Naval Station Great Lakes, IL.
Song(s):
Tell Me Something Good (with Rufus, 1974)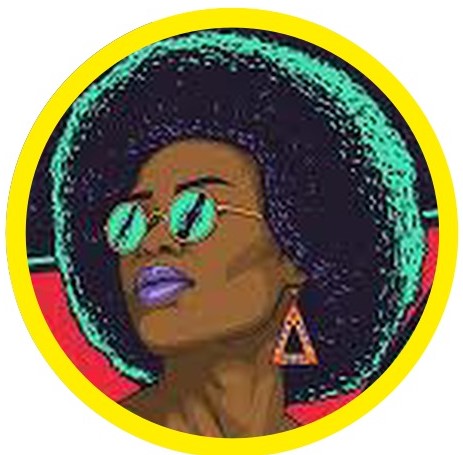 Ain't Nobody (with Rufus, 1983)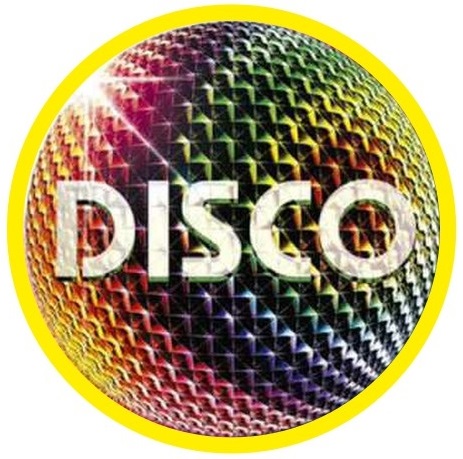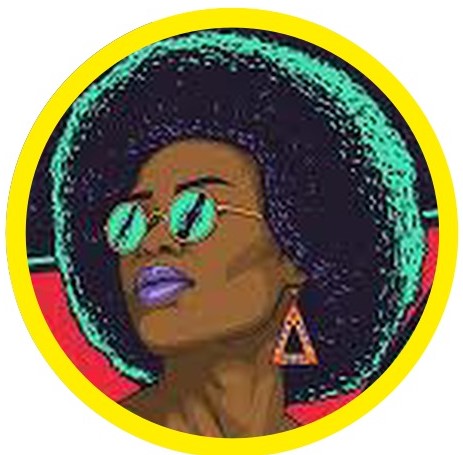 I Feel for You (1984)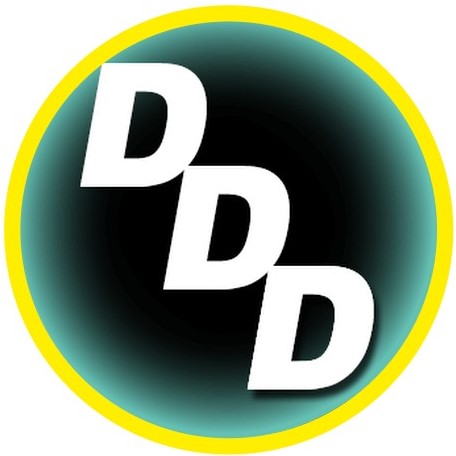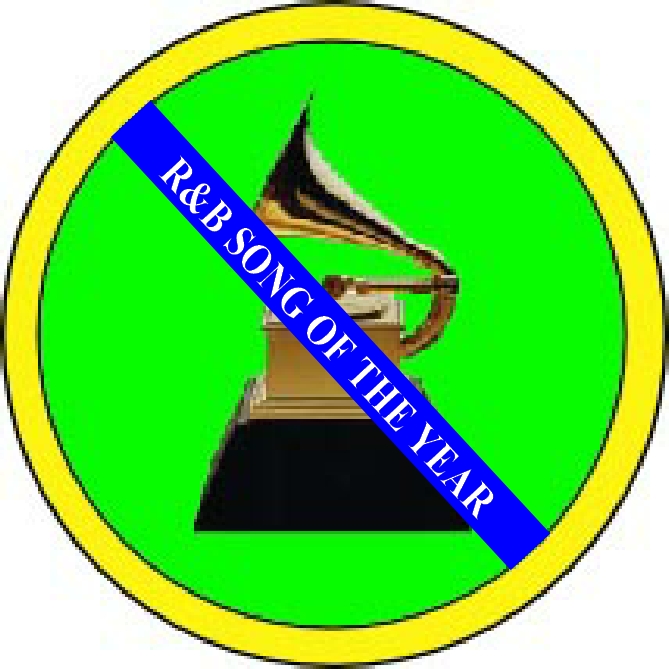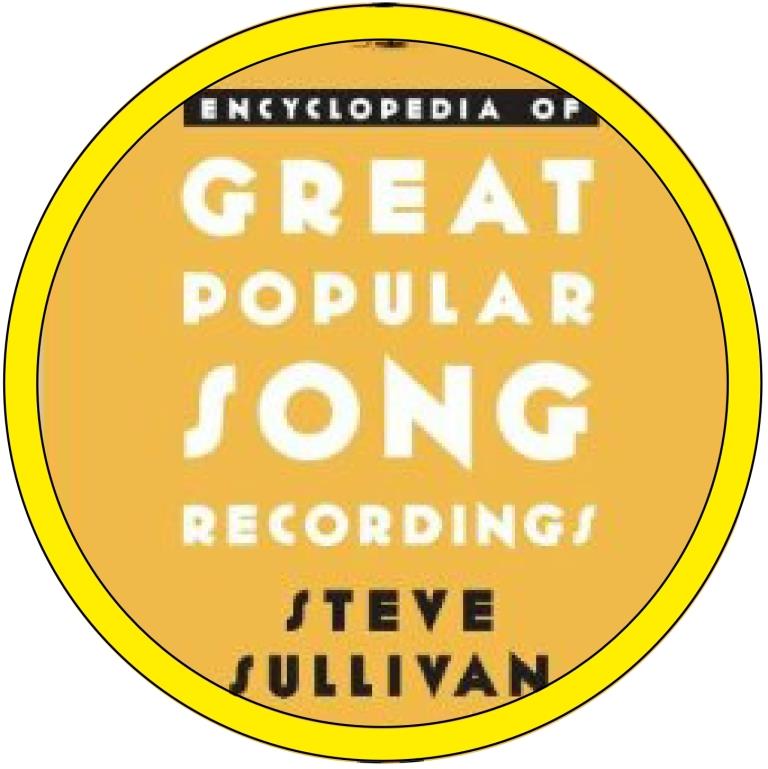 Album(s):
Ask Rufus (1977)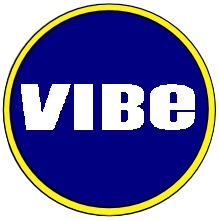 Funk This (2007)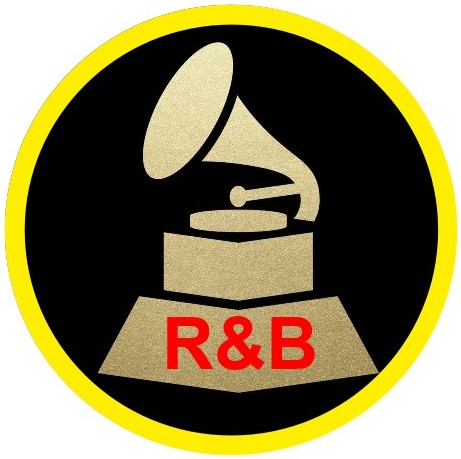 ---
Nusrat Fateh Ali Khan
Qawwali singer born 10/13/1948 in Pakistan. Died 8/16/1997.
Song(s):
Tum Agar Yuhi Nazren (1988)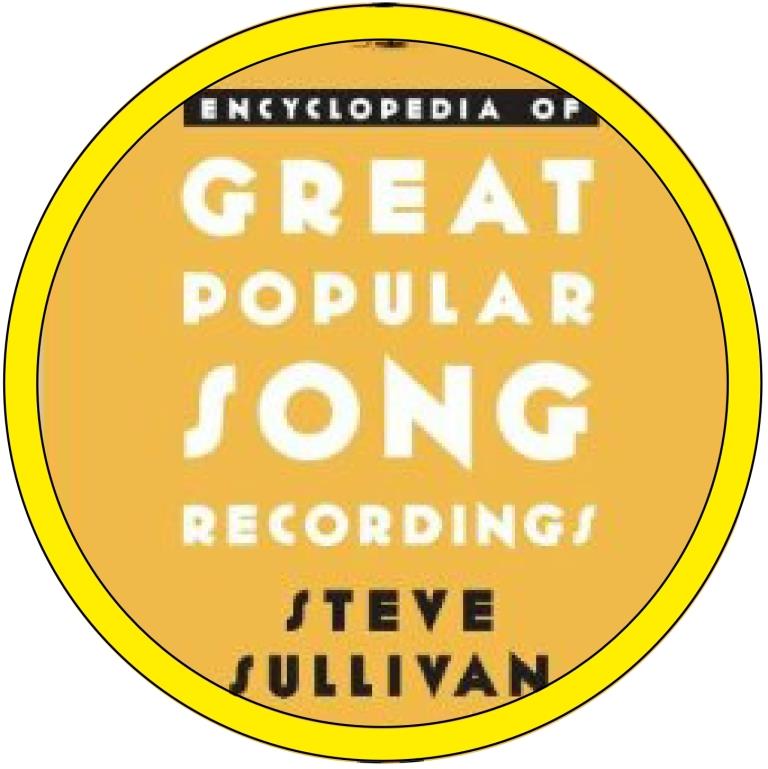 ---
Kid Cudi
Song(s):
The Scotts (2020) – see Travis Scott
---
Johnny Kidd & the Pirates
Song(s):
Shakin' All Over (1960)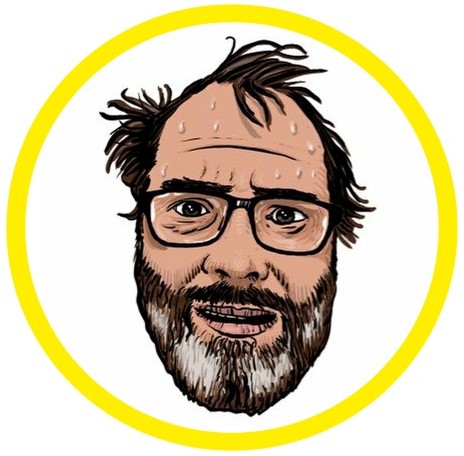 ---
Kid Ink
Song(s):
Worth It (2015) – see Fifth Harmony
---
Kid Laroi
Song(s):
Without You (2020)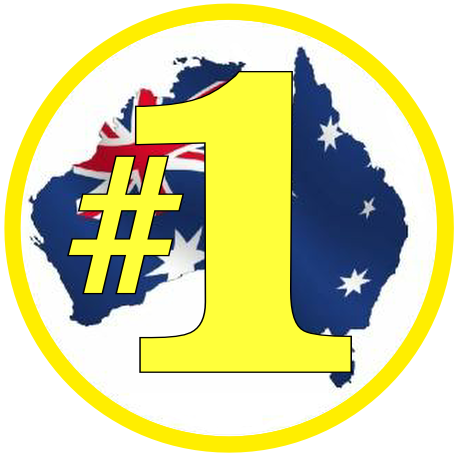 Stay (with Justin Bieber, 2020)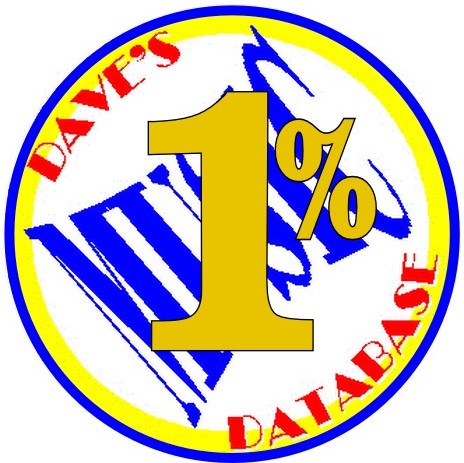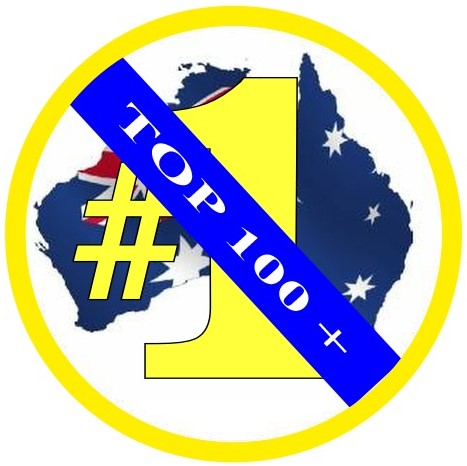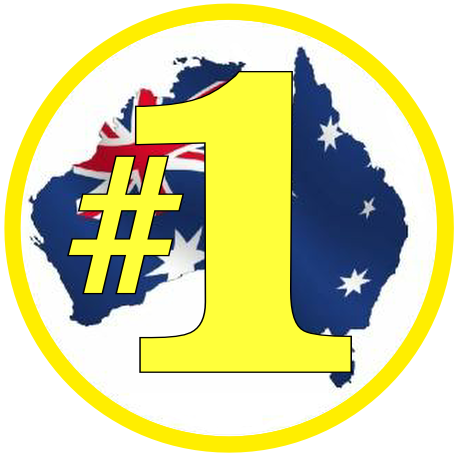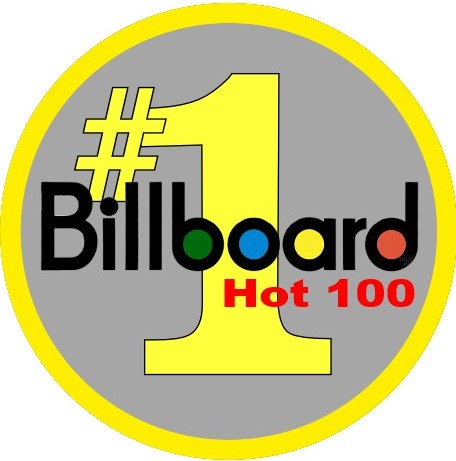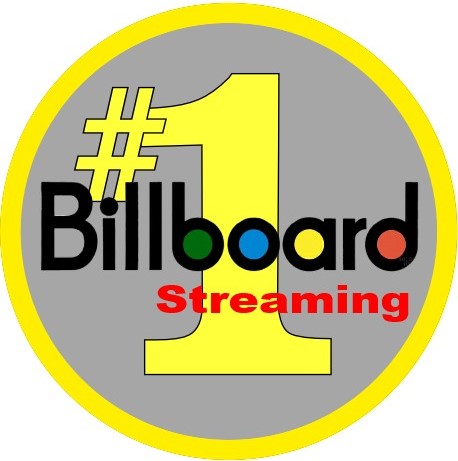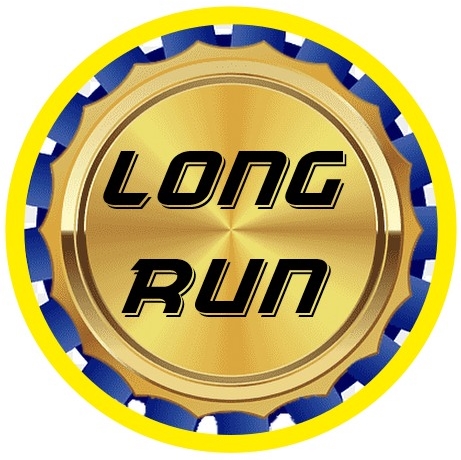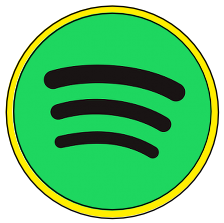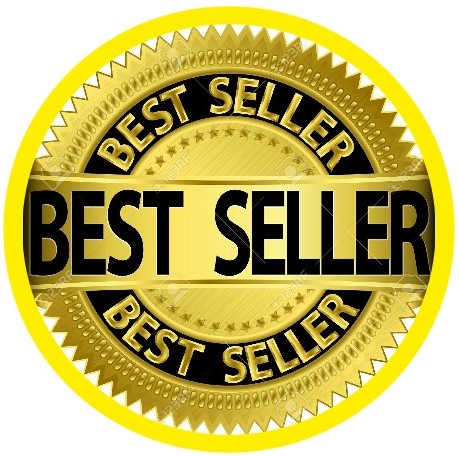 ---
Nicole Kidman
Song(s):
Come What May (with Ewan McGregor, 2001)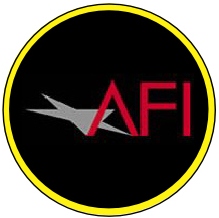 ---
Kid Rock
Rap/rock singer/songwriter born Robert James Ritchie on 1/17/1971 in Romeo, MI.
Song(s):
Only God Knows Why (1998)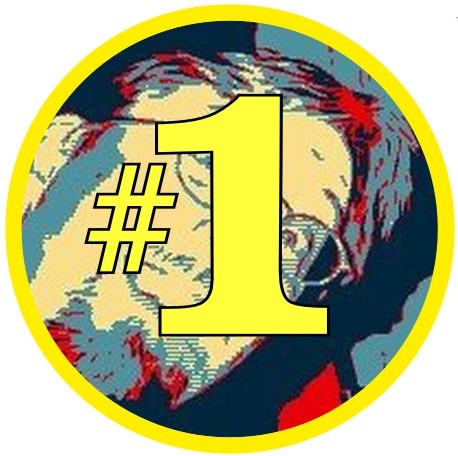 Bawitdaba (1998)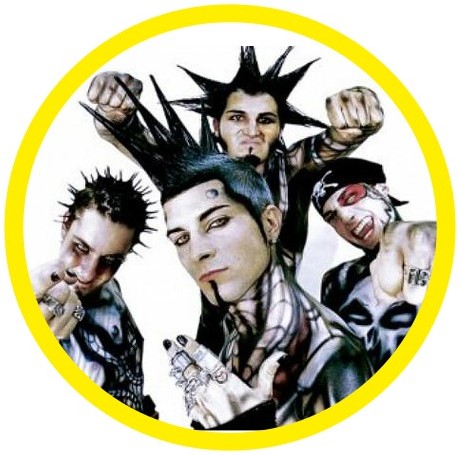 Picture (with Sheryl Crow, 2001)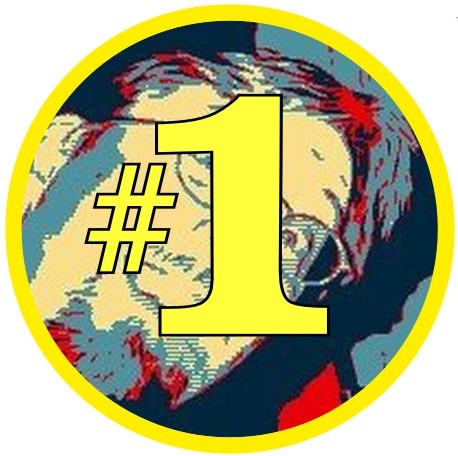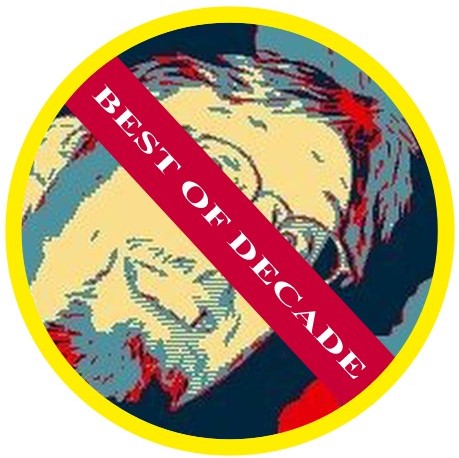 All Summer Long (2007)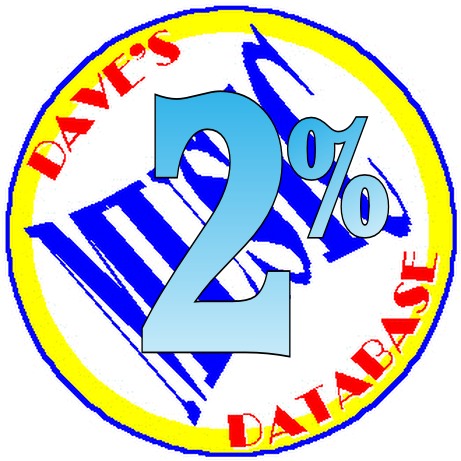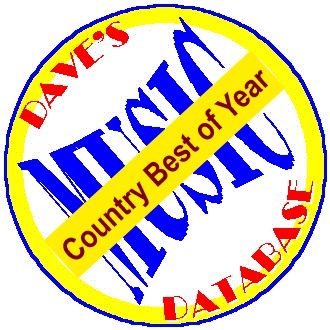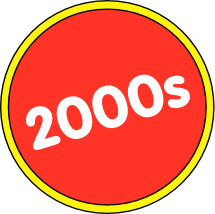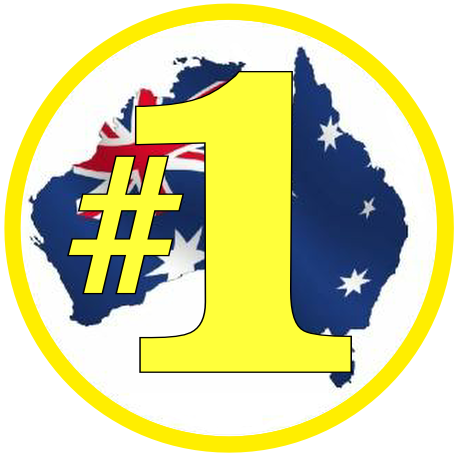 Lean on Me (2010) – see Sheryl Crow
Album(s):
Devil without a Cause (1998)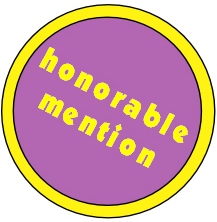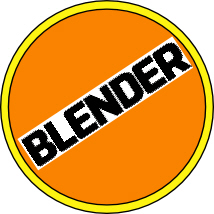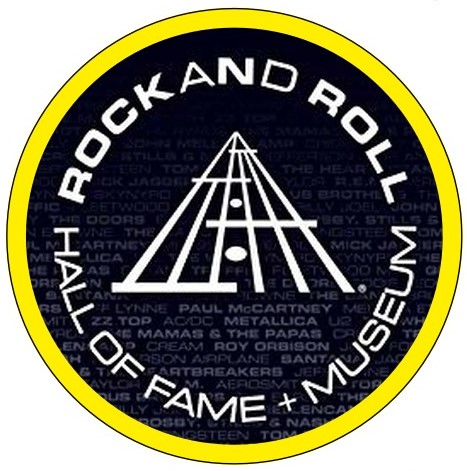 ---
Kids from Fame
Album(s):
Kids from Fame (1982)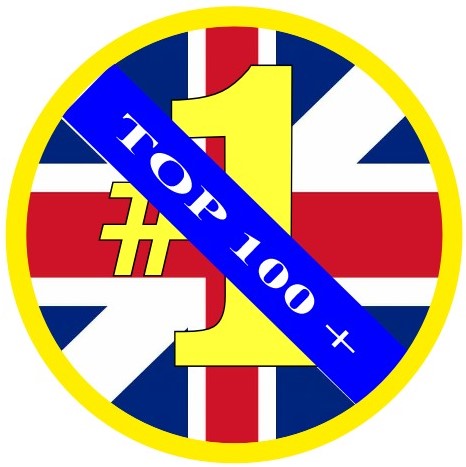 ---
Anthony Kiedis
Rock singer/songwriter born 11/1/1962 in Grand Rapids, MI. With the Red Hot Chili Peppers.
---
The Killers
Song(s):
Mr. Brightside (2004)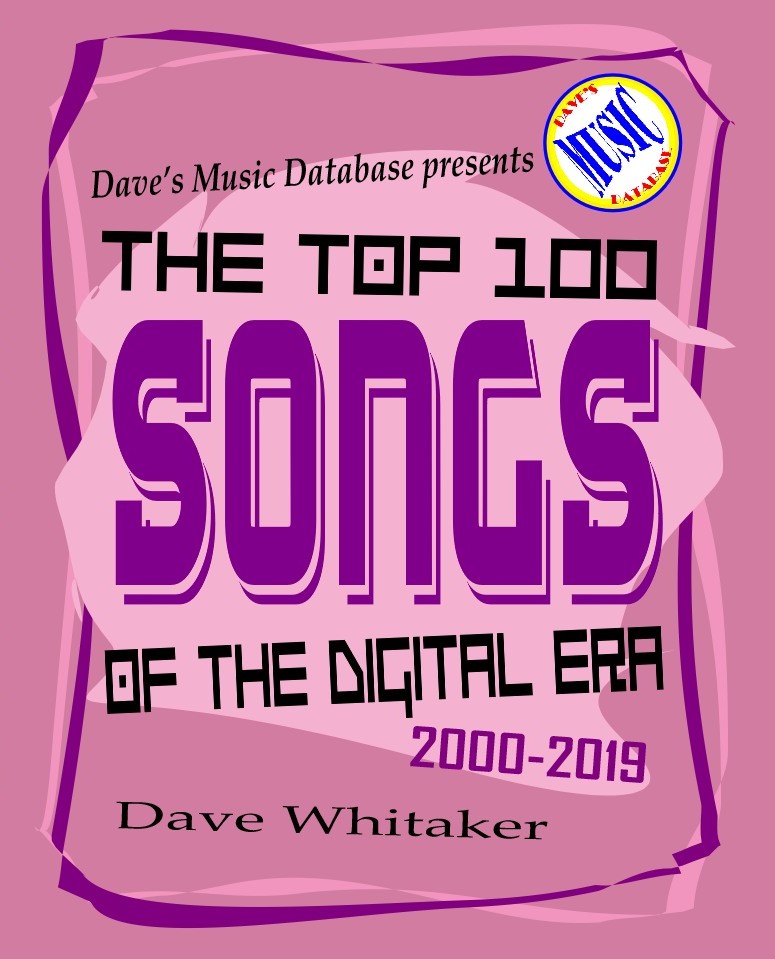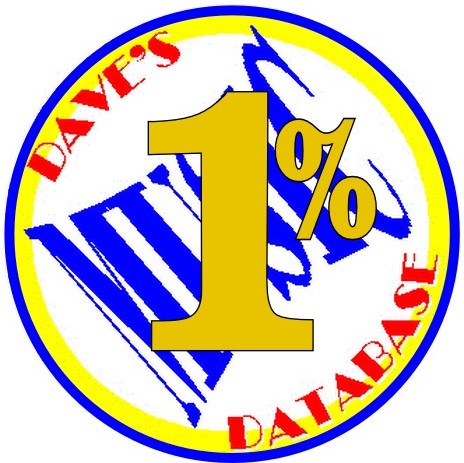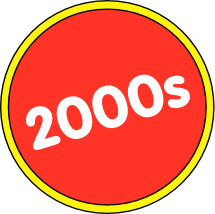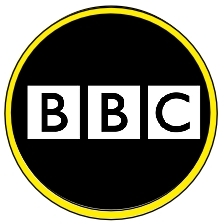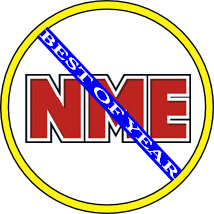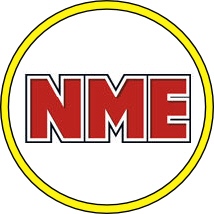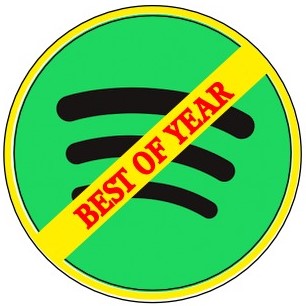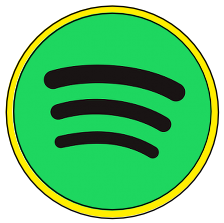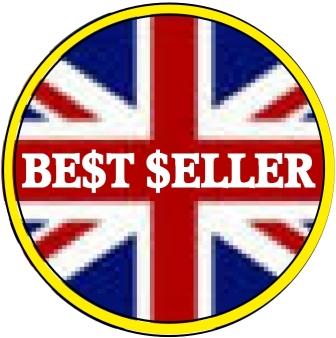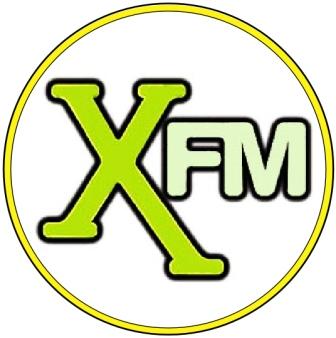 All These Things That I've Done (2004)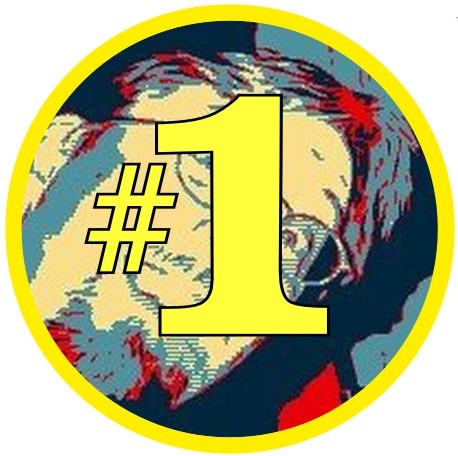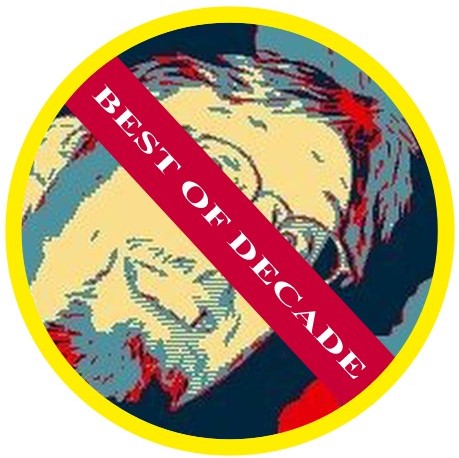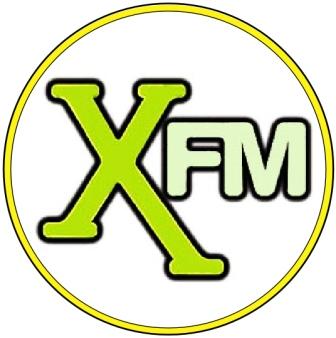 Ruby Don't Take Your Love to Town (2005)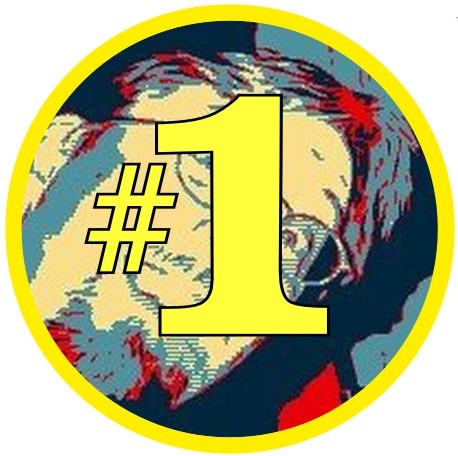 Read My Mind (2006)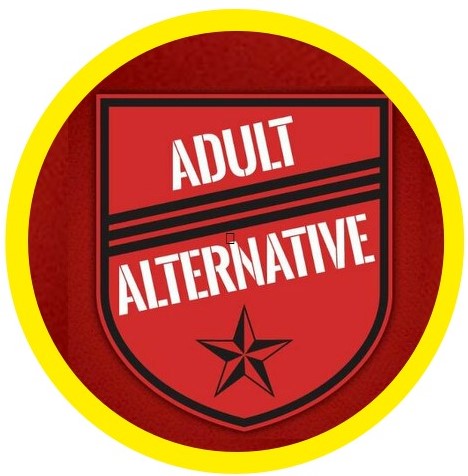 Album(s):
Hot Fuss (2004)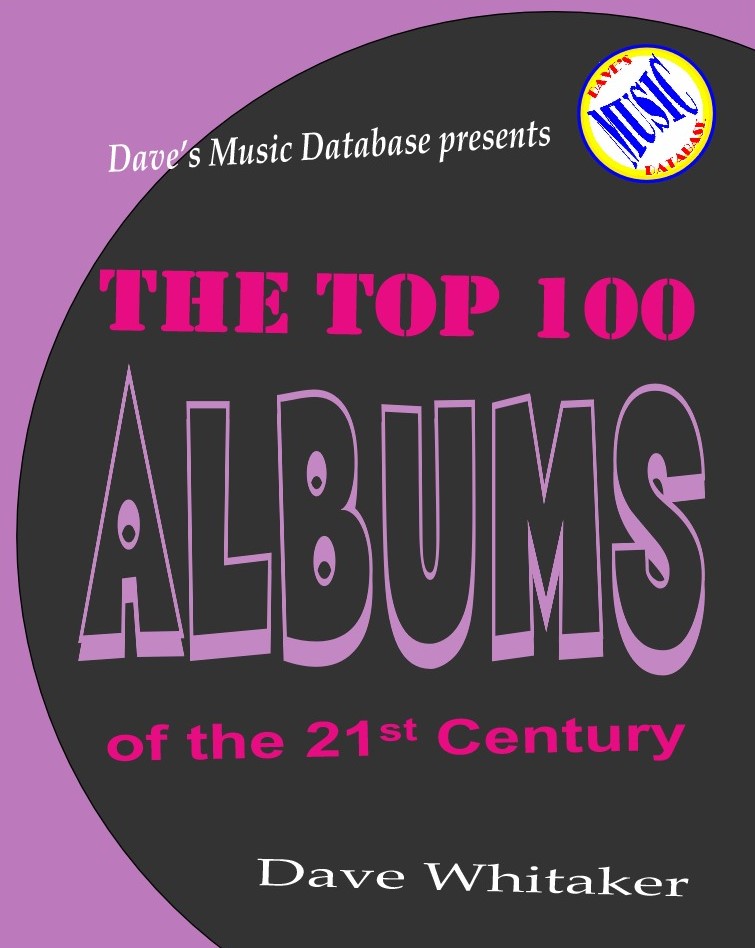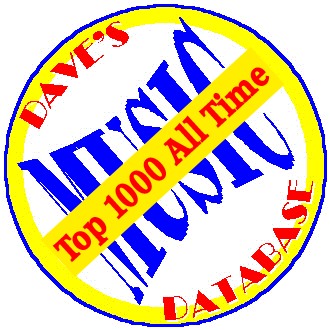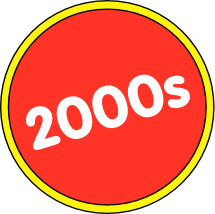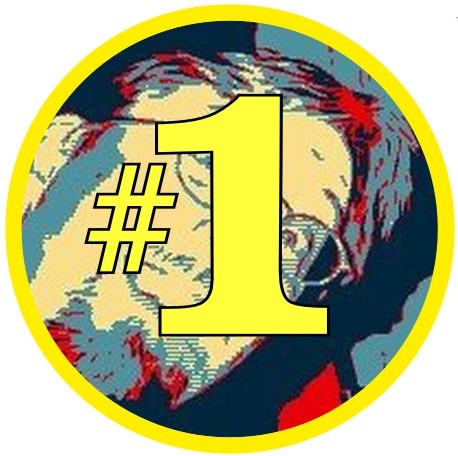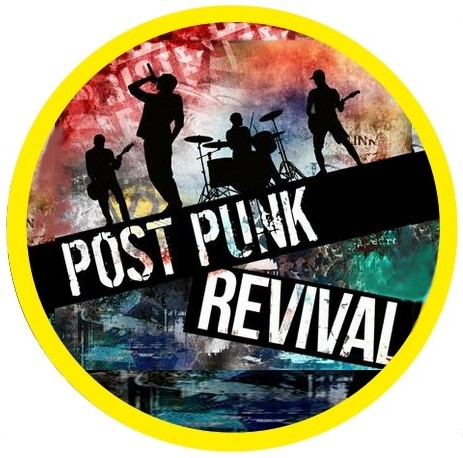 Sam's Town (2006)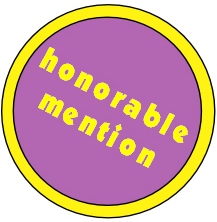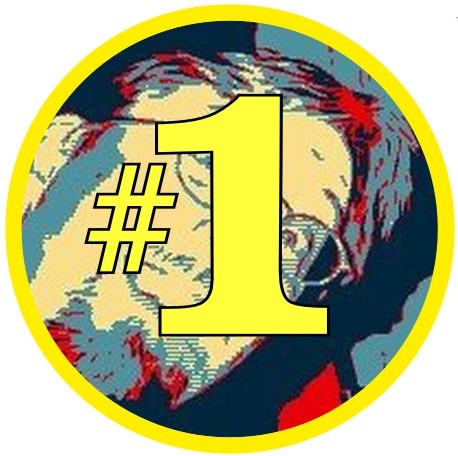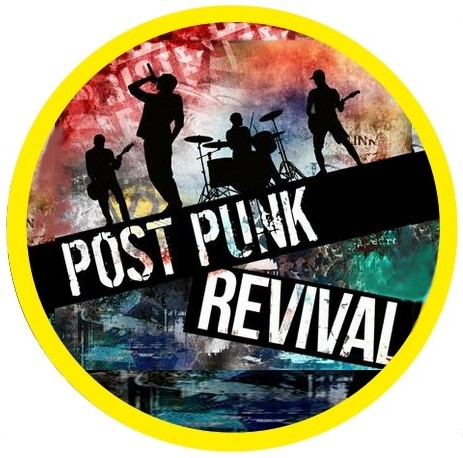 Imploding the Mirage (2020)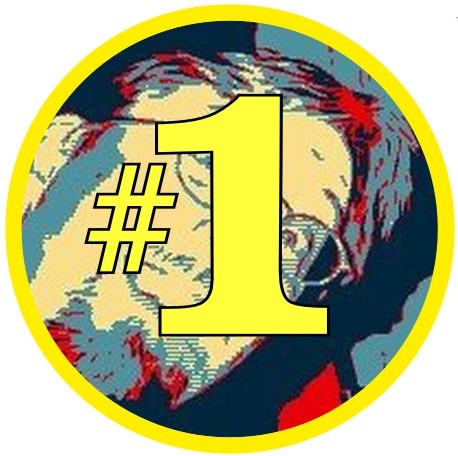 ---
Killing Heidi
Song(s):
Mascara/Leave Me Alone (2000)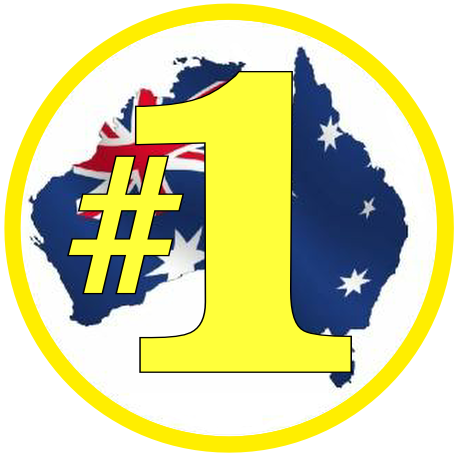 ---
Killing Joke
---
Lemmy Kilmister
---
Andy Kim
Song(s):
Rock Me Gently (1974)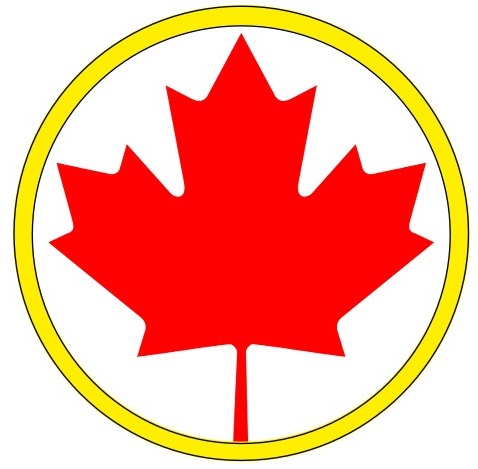 ---
Kimbra
Song(s):
Somebody That I Used to Know (2011) – see Gotye
---
Albert King
American blues guitarist and singer born Albert Nelson on 4/25/1923 in Indianola, Mississippi. Died 12/21/1992.
Song(s):
Born Under a Bad Sign (1967)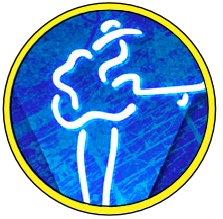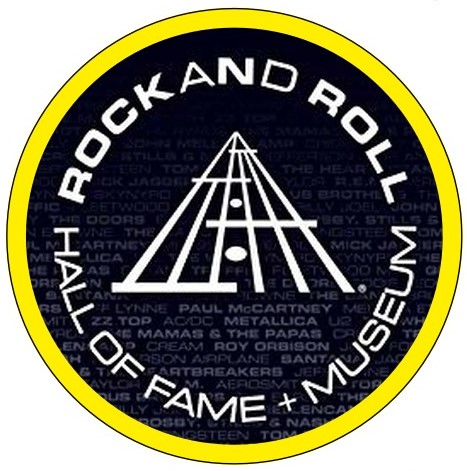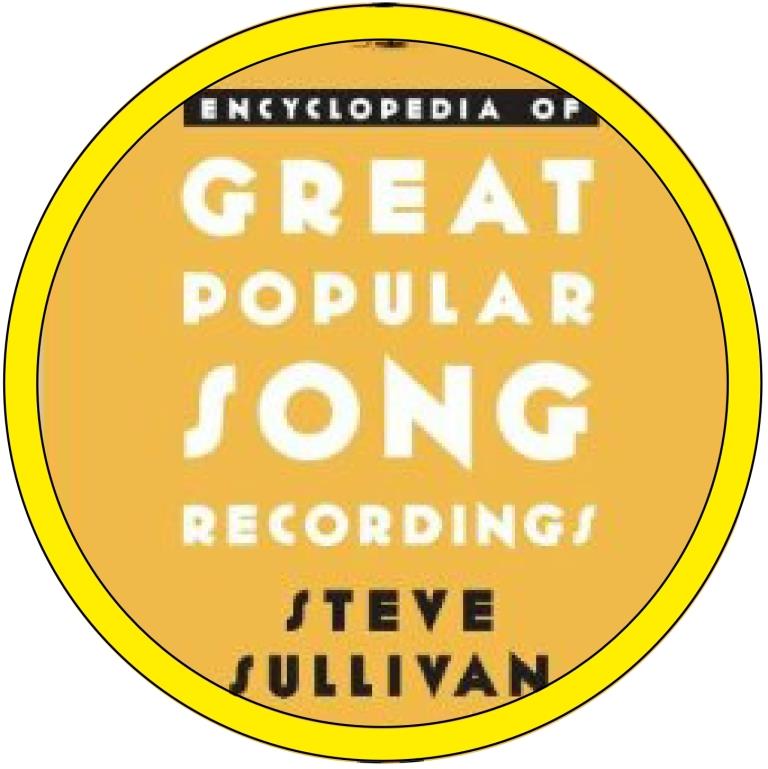 I'll Play the Blues for You (1972)
Album(s):
Born Under a Bad Sign (1967)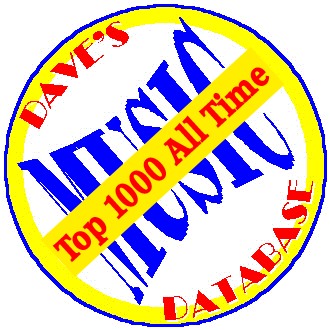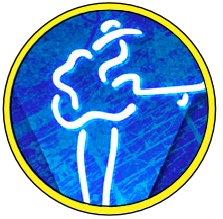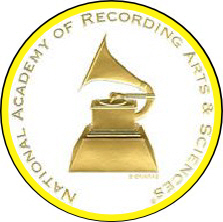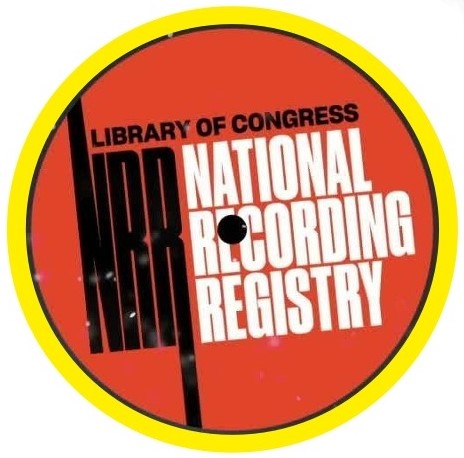 Live Wire/Blues Power (1968)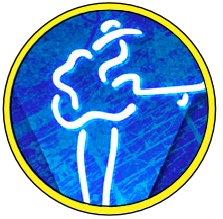 I'll Play the Blues for You (1972)
---
B.B. King
Blues singer and guitarist born Riley B. King on 9/16/1925 in Itta Bena, Mississippi. Died 5/14/2015. Moved to Memphis in 1946. Own radio show on WDIA-Memphis, 1949-50, when he was dubbed "The Beale Street Blues Boy," later shortened to "Blues Boy," then simply "B.B." First blues singer to tour the USSR (1979).
Song(s):
Three O'Clock Blues (1951)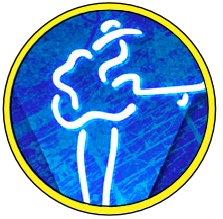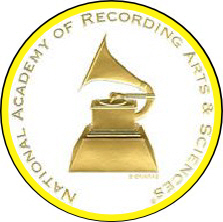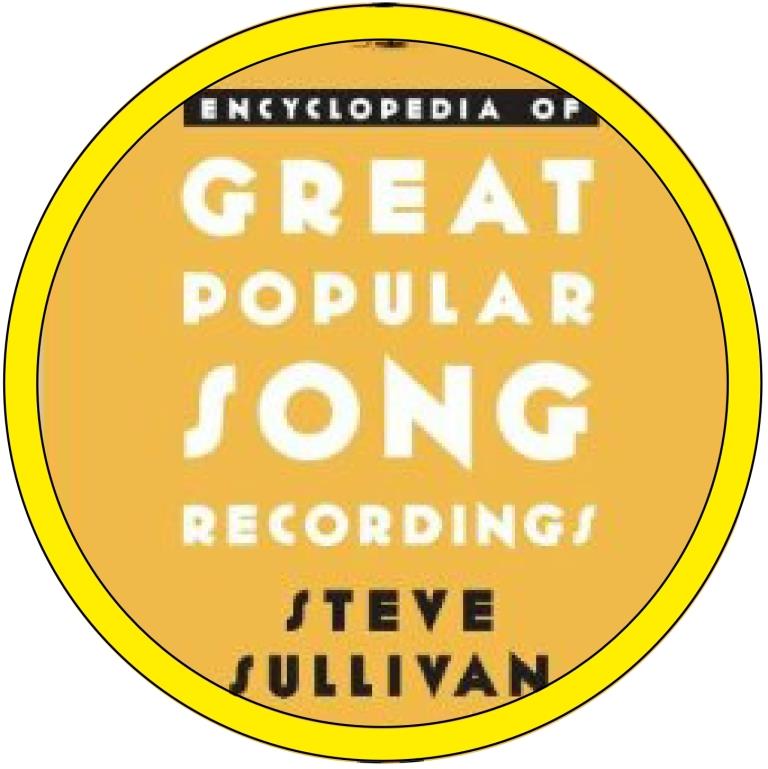 Every Day I Have the Blues (1955)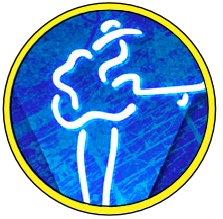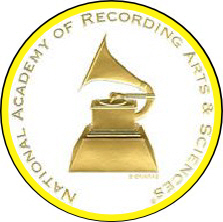 Sweet Little Angel (1956)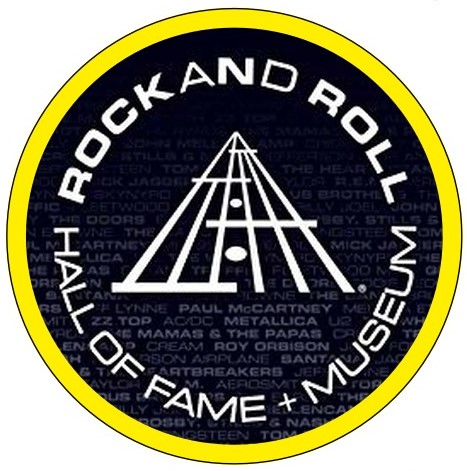 Sweet Sixteen (1960)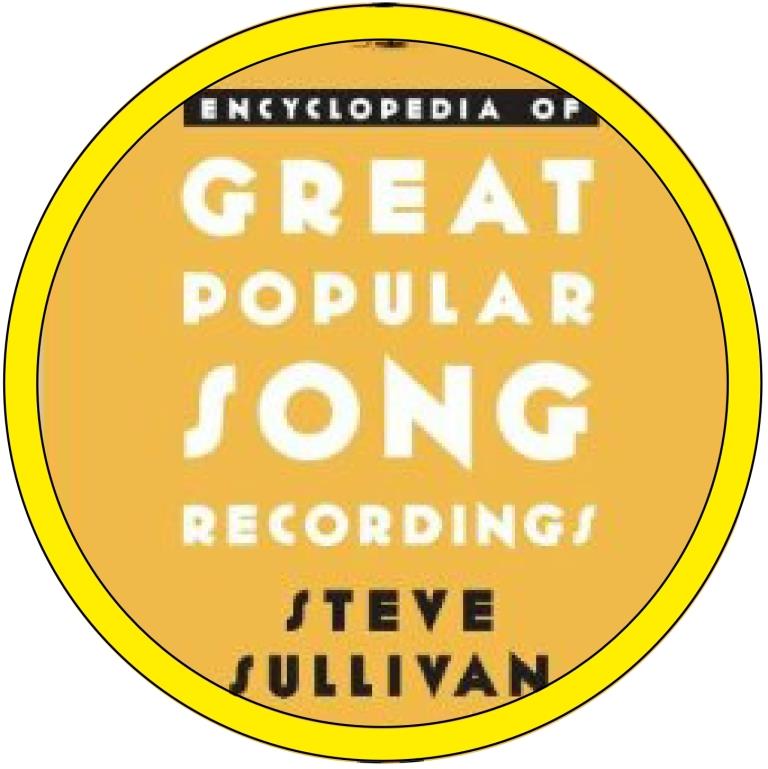 The Thrill Is Gone (1969)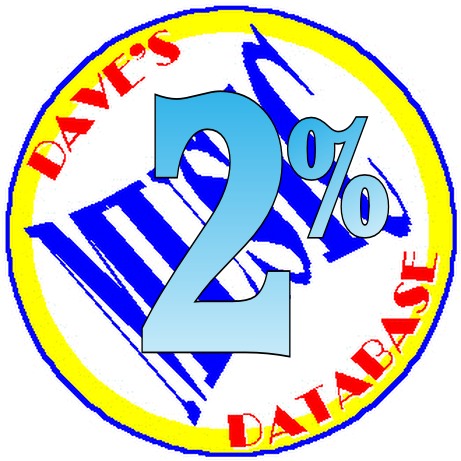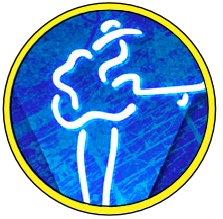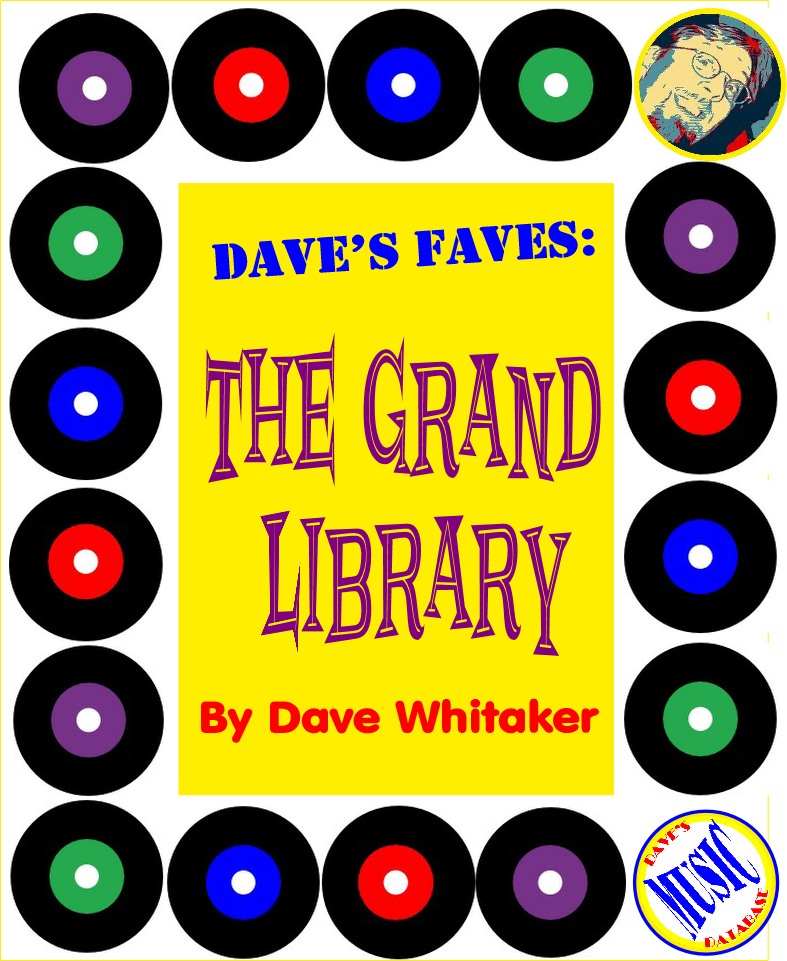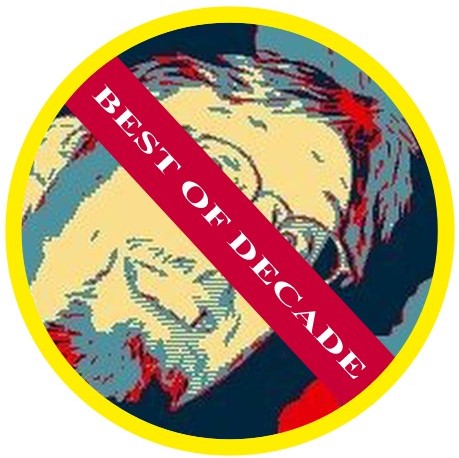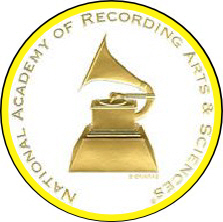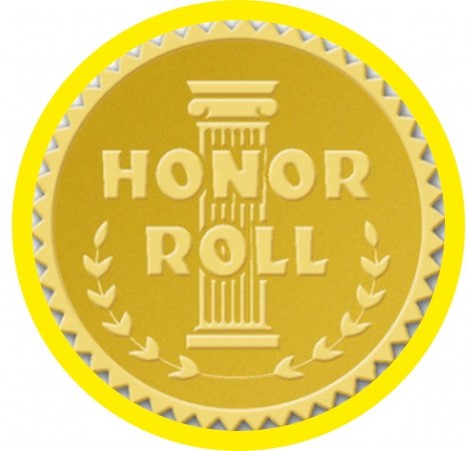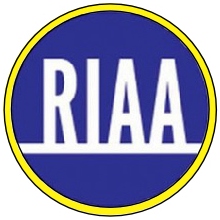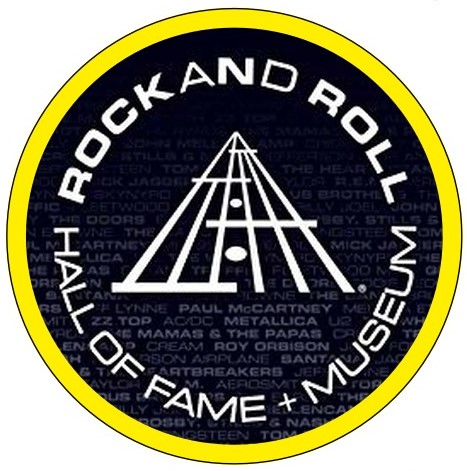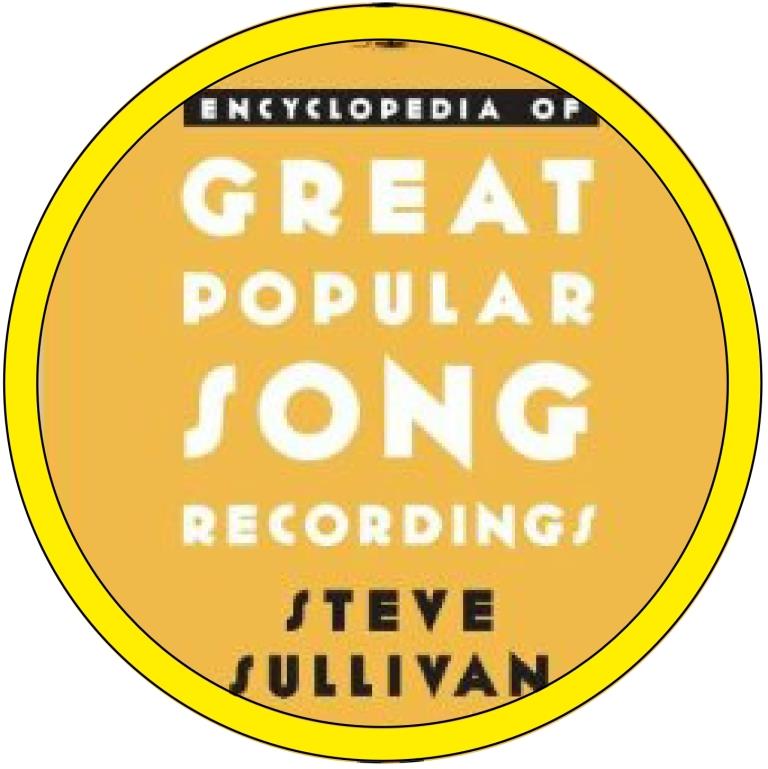 Album(s):
Singin' the Blues (1956)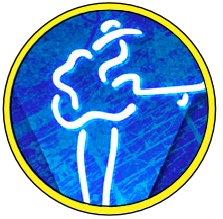 Live at the Regal (live: 1964)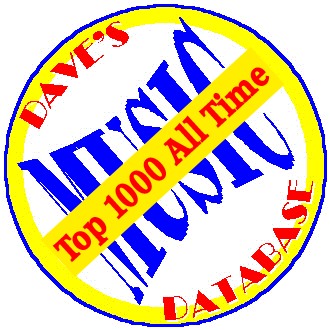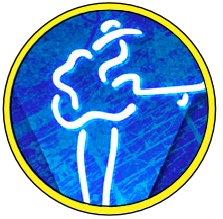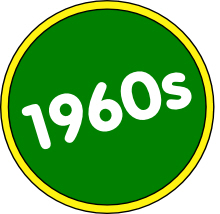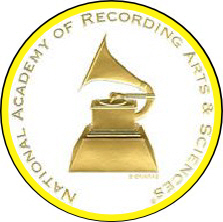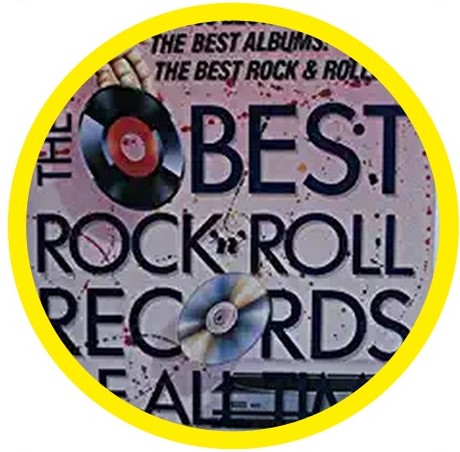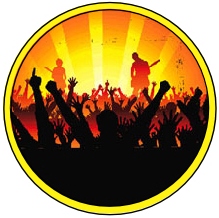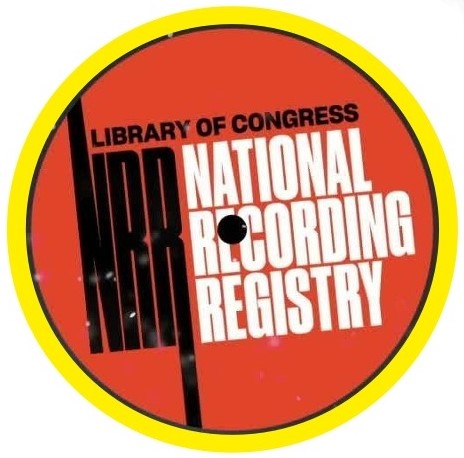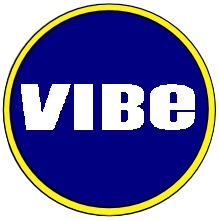 Live in Cook County Jail (1971)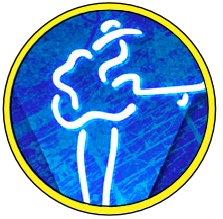 King of the Blues (box: 1949-91, released 1992)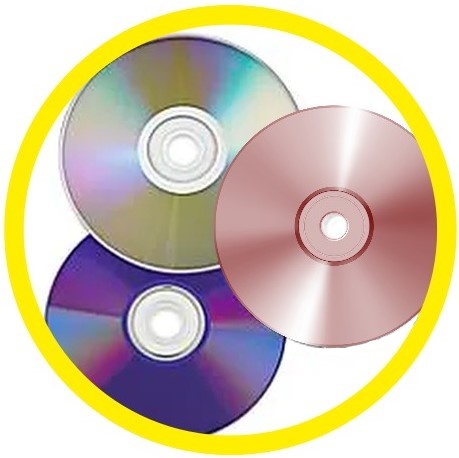 Riding with the King (2000) – see Eric Clapton
---
Ben E. King
R&B singer born Benjamin Earl Nelson on 9/28/1938 in Henderson, NC. Died 4/30/2015. Moved to New York in 1947. Worked with the Moonglows for six months while still in high school. Joined the Five Crowns in 1957, which became the new Drifters in 1959. Went solo in 1960.
Song(s):
Spanish Harlem (1960)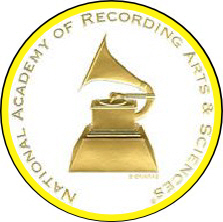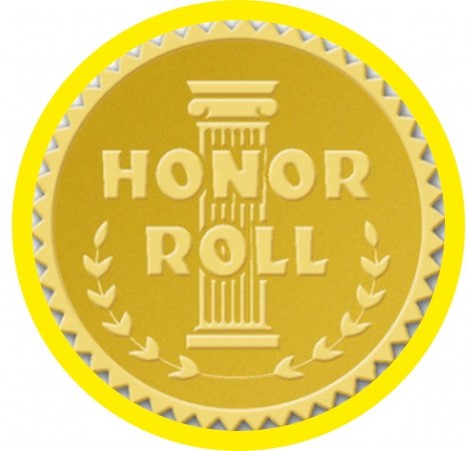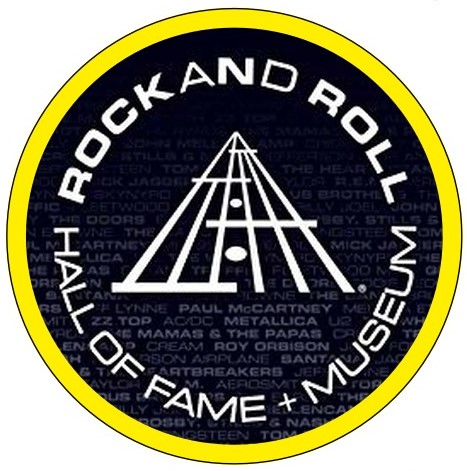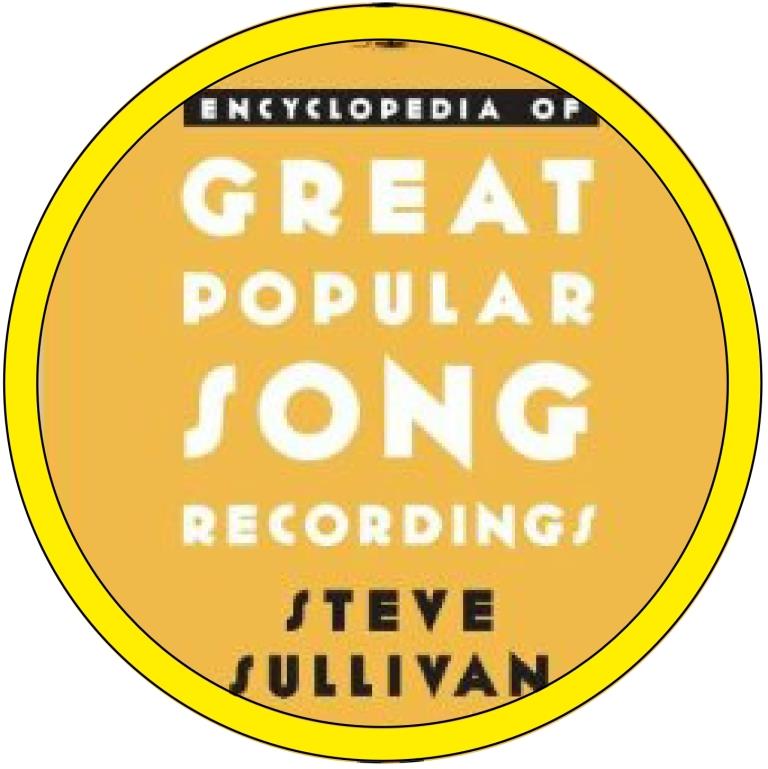 Stand by Me (1961)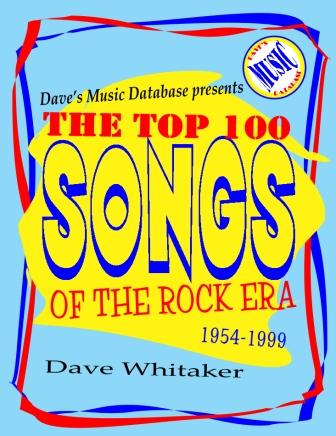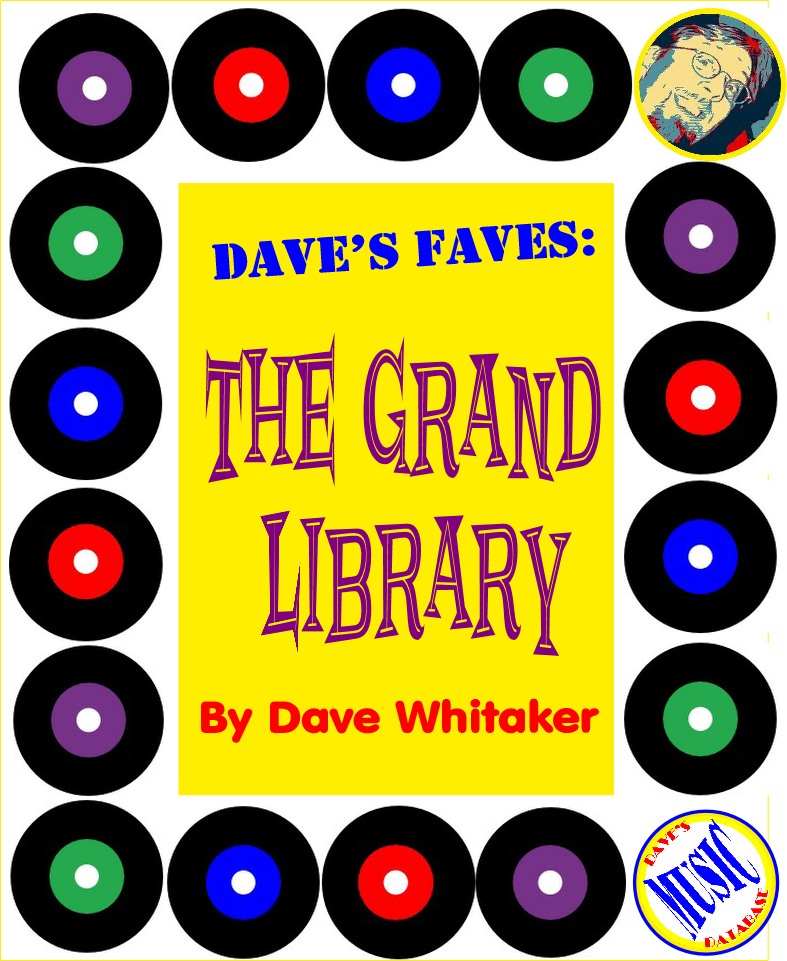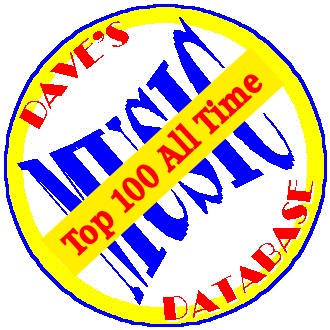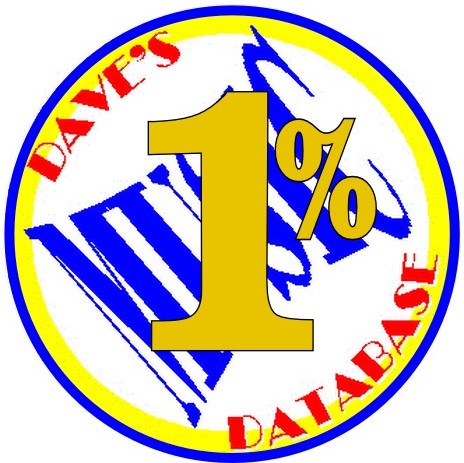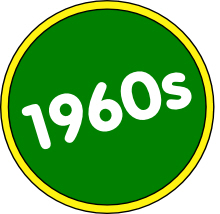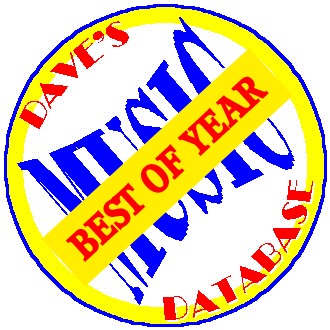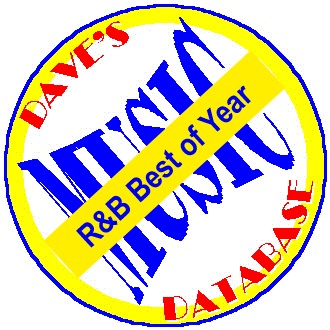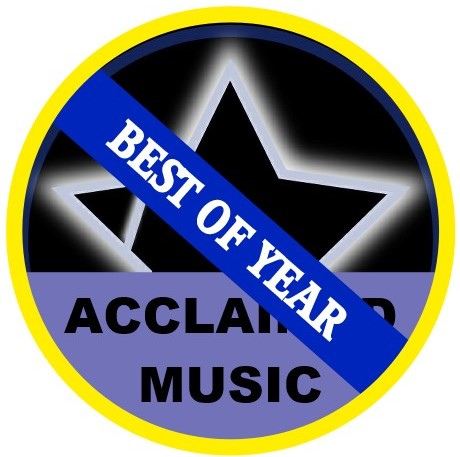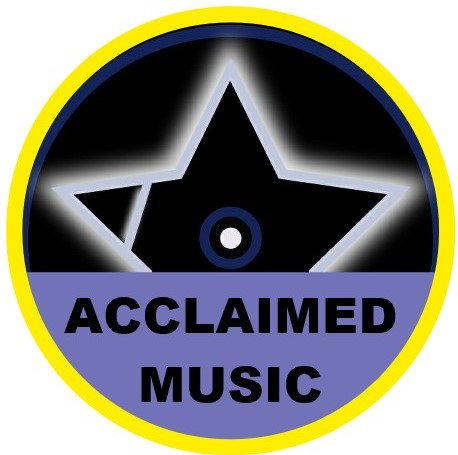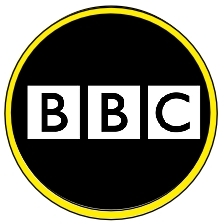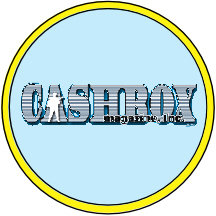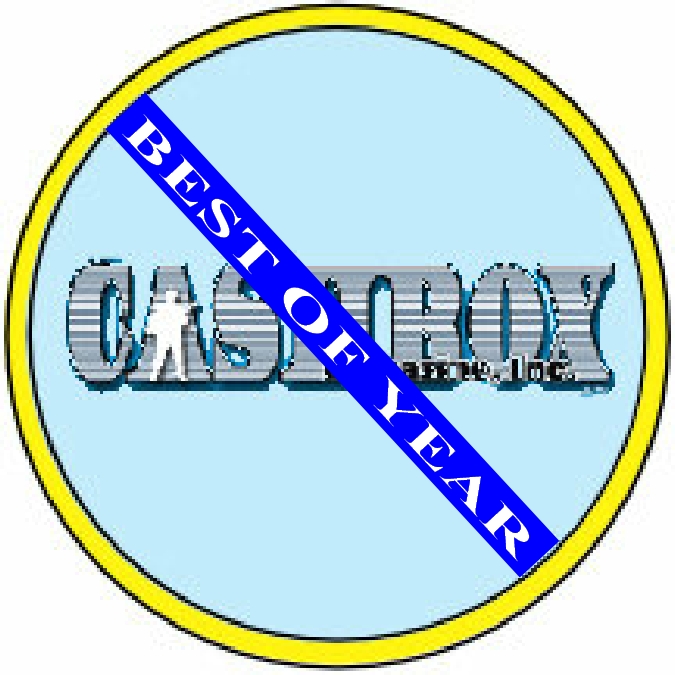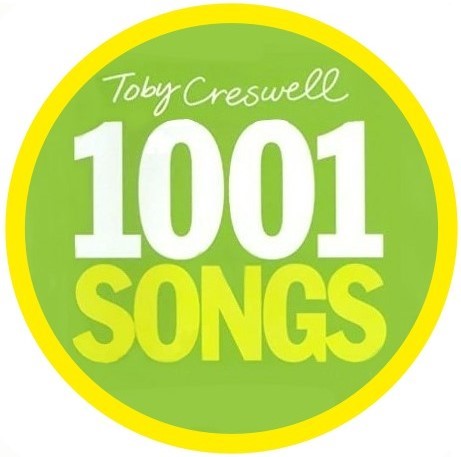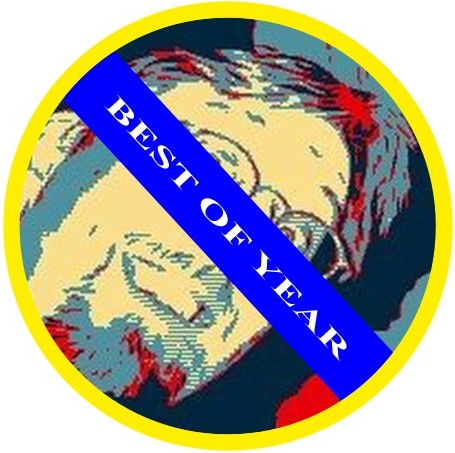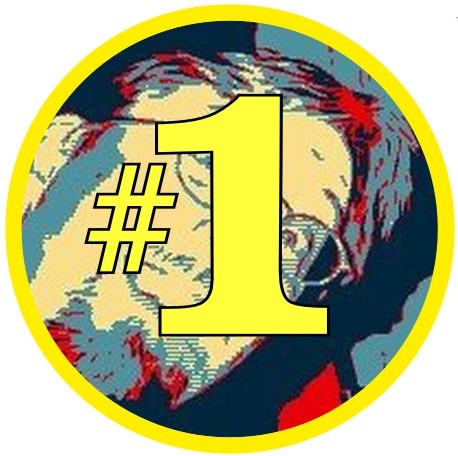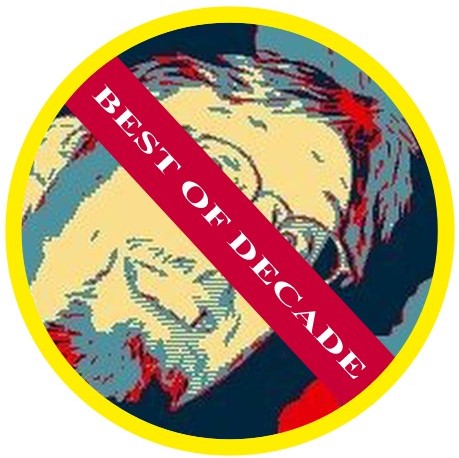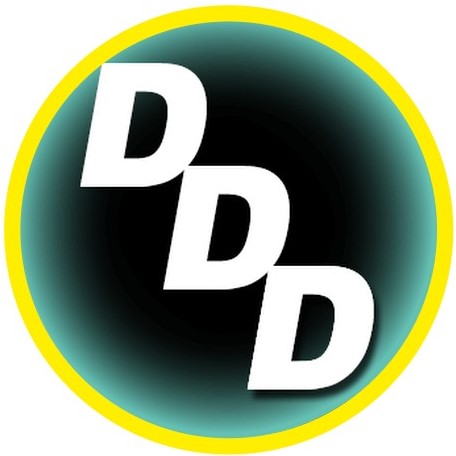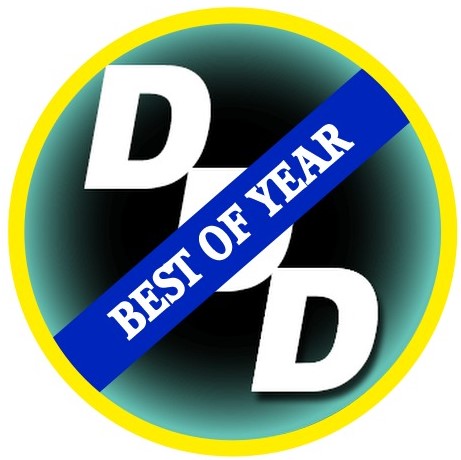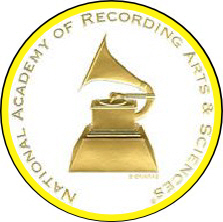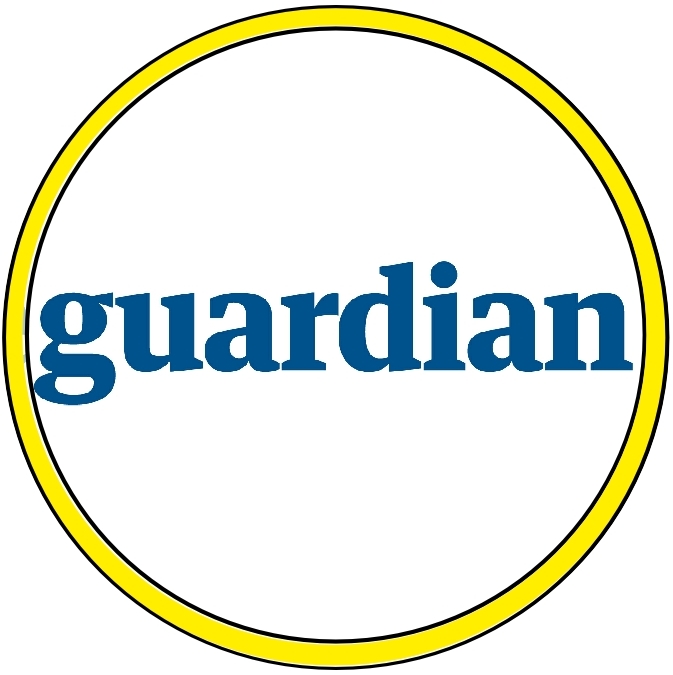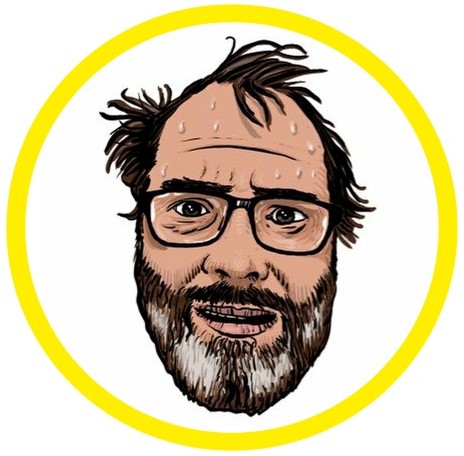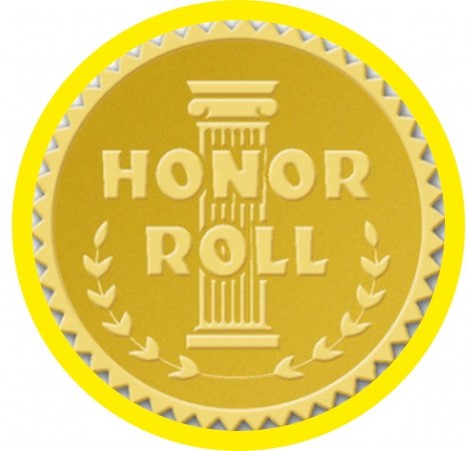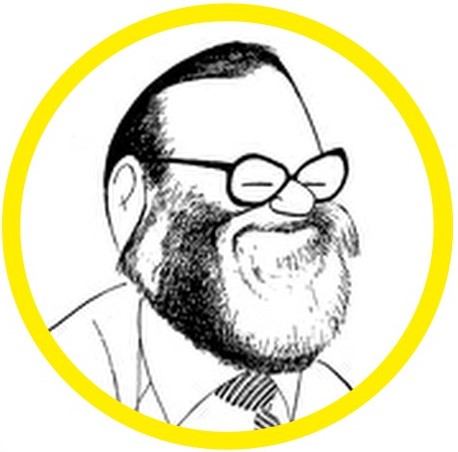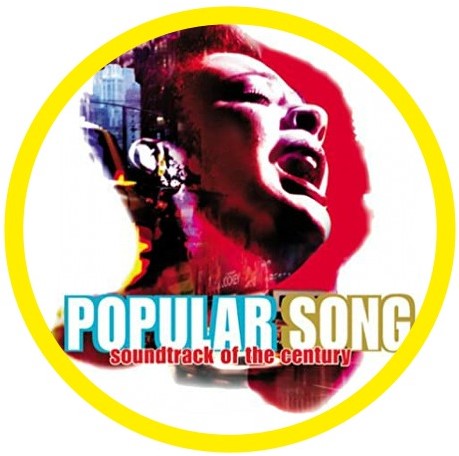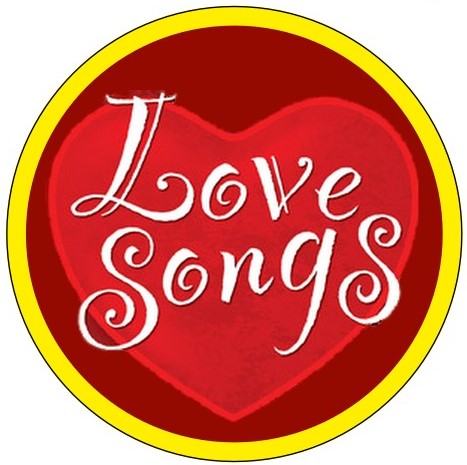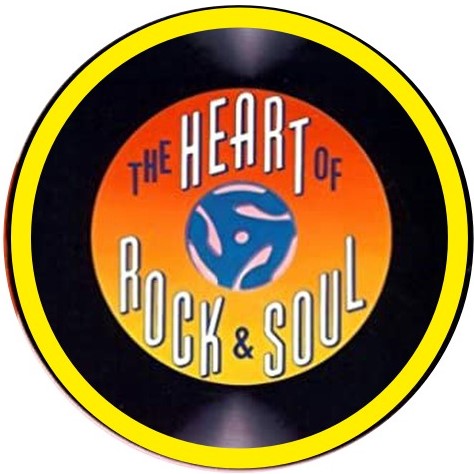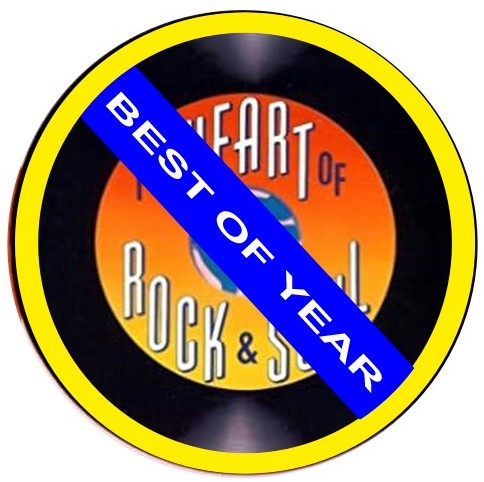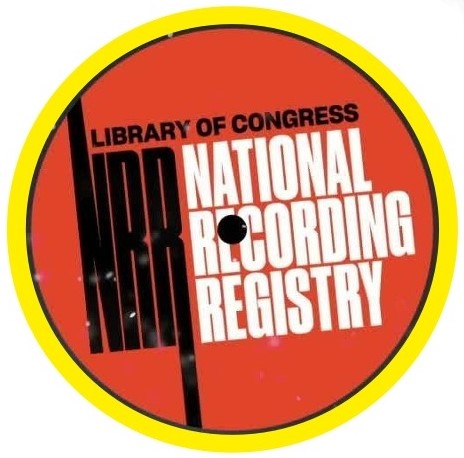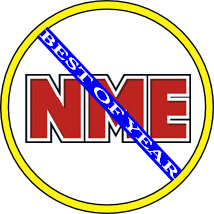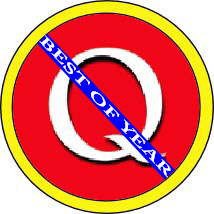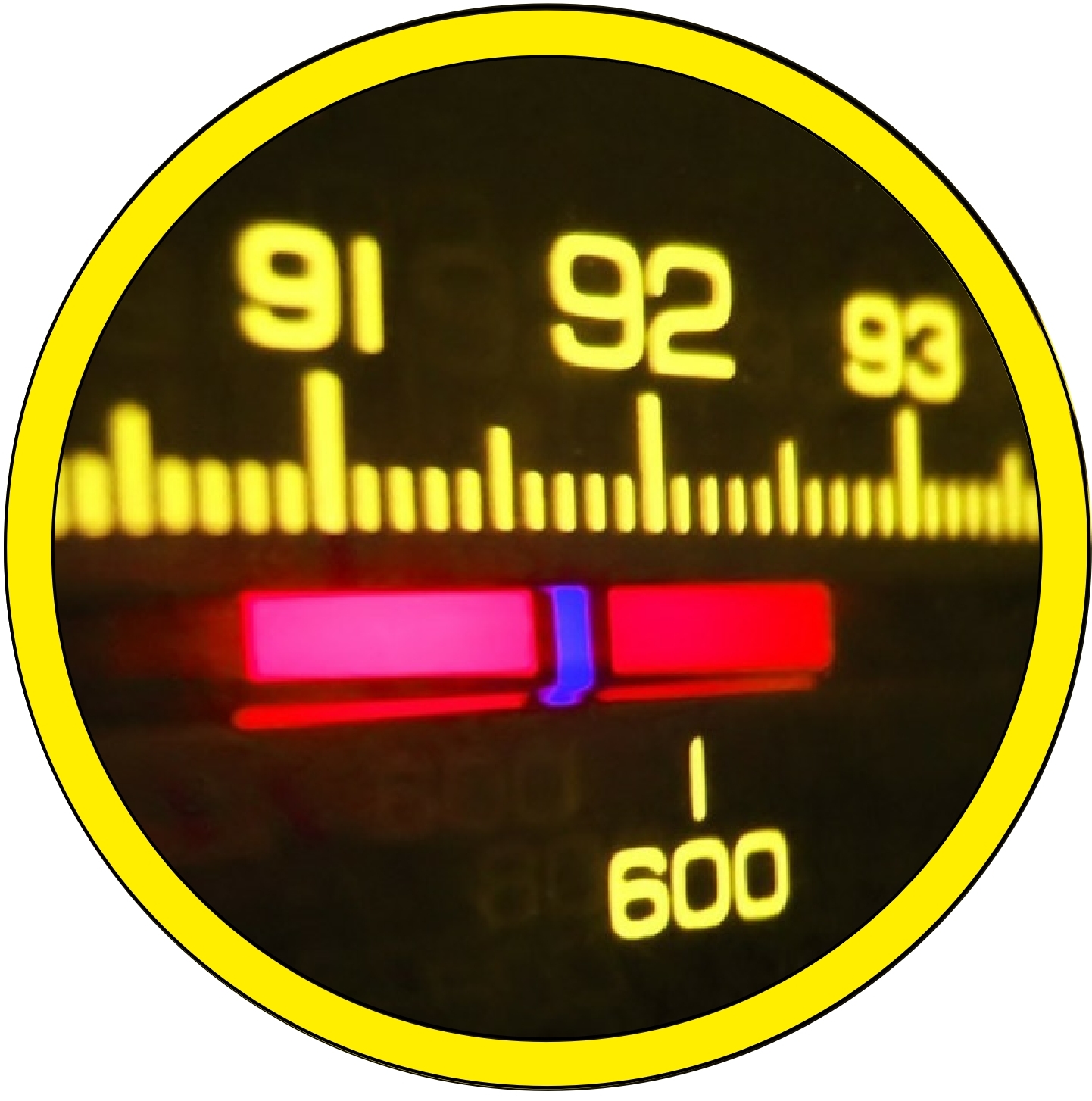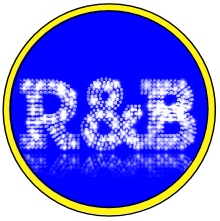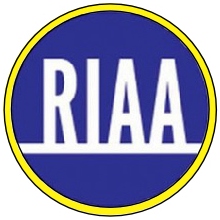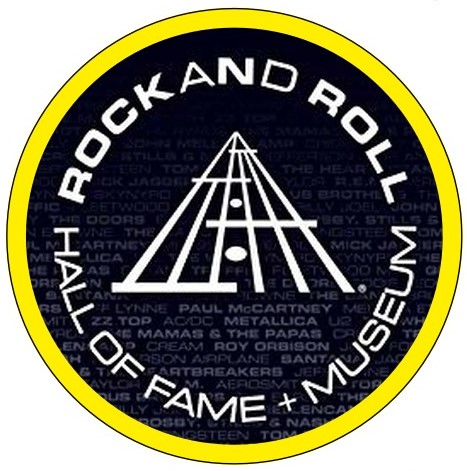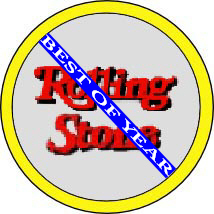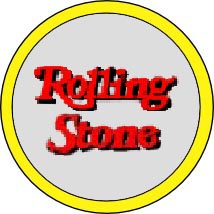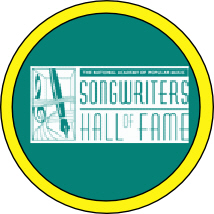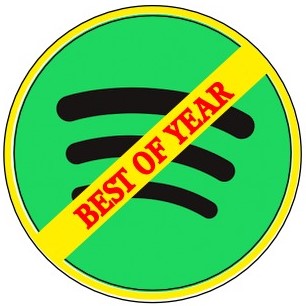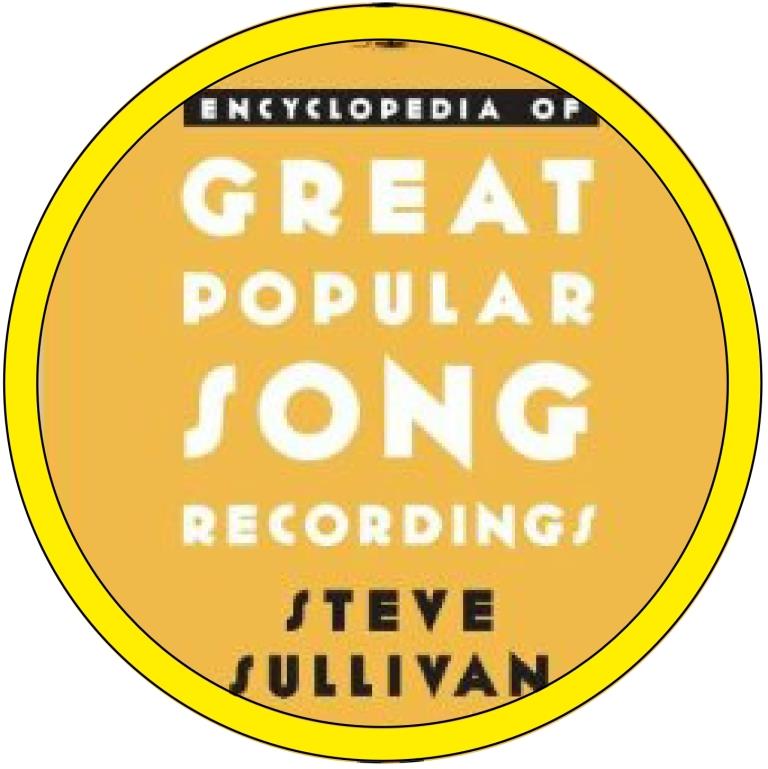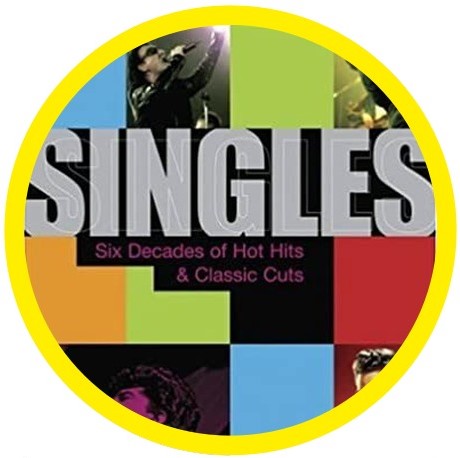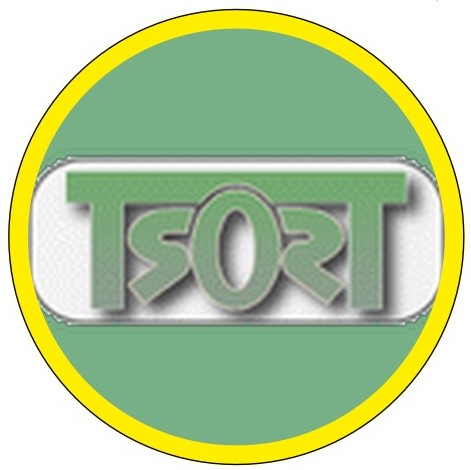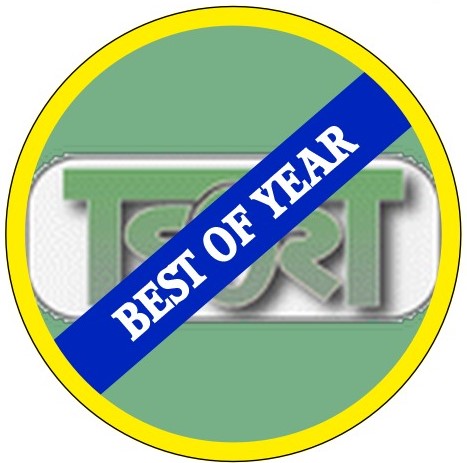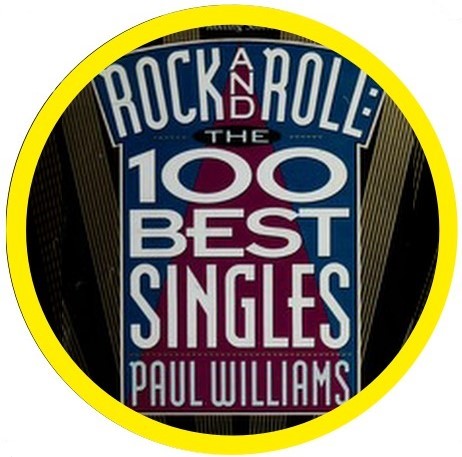 ---
Carole King
Singer/songwriter and pianist born Carole Joan Klein on 2/9/1942 in Manhattan, NY. Married lyricist Gerry Goffin in 1958; they wrote a number of hits together as part of the famous Brill Building team. Divorced in 1968. She recorded her first solo album in 1970 and became a Grammy darling the next year with four awards.
Songs Written by Carole King:
Top 50 Songs
Will You Love Me Tomorrow (1960) – see the Shirelles
Up on the Roof (1962) – see the Drifters
The Loco-Motion (1962) – see Little Eva
You Make Me Feel Like a Natural Woman (1967) – see Aretha Franklin
You've Got a Friend (1971)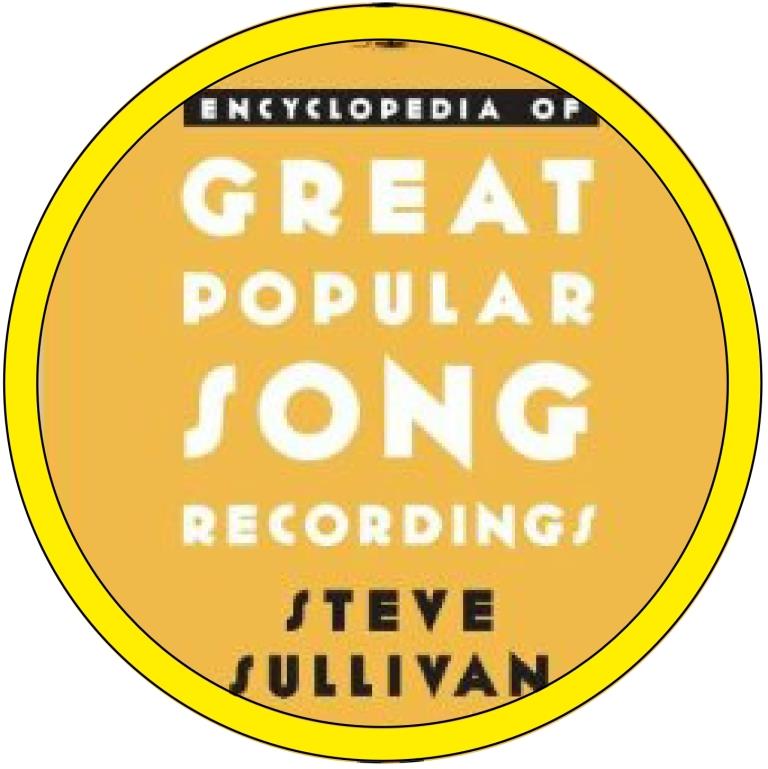 You've Got a Friend (1971) – see James Taylor
The Loco-Motion (1974) – see Grand Funk Railroad
The Loco-Motion (1987) – see Kylie Minogue
Songs Written and Performed by King:
It's Too Late (1971)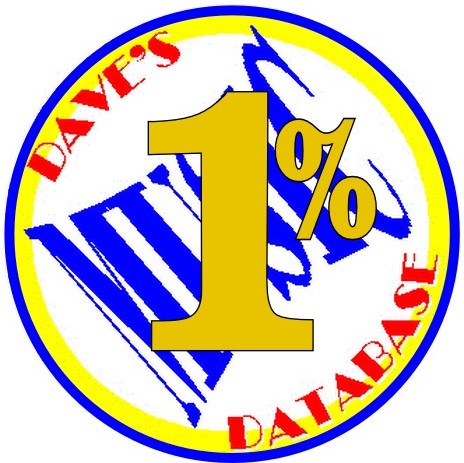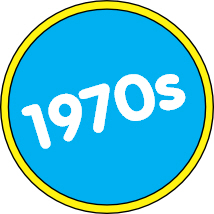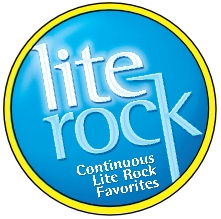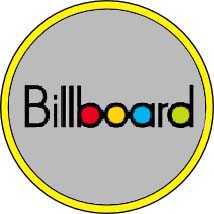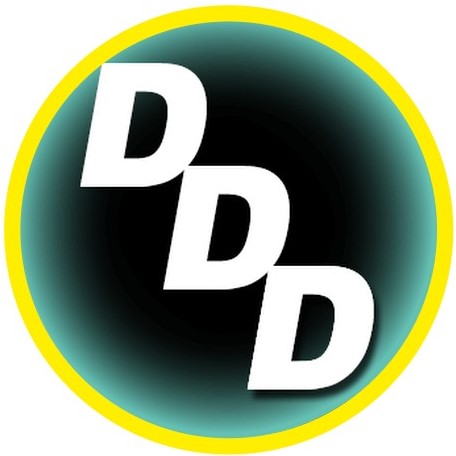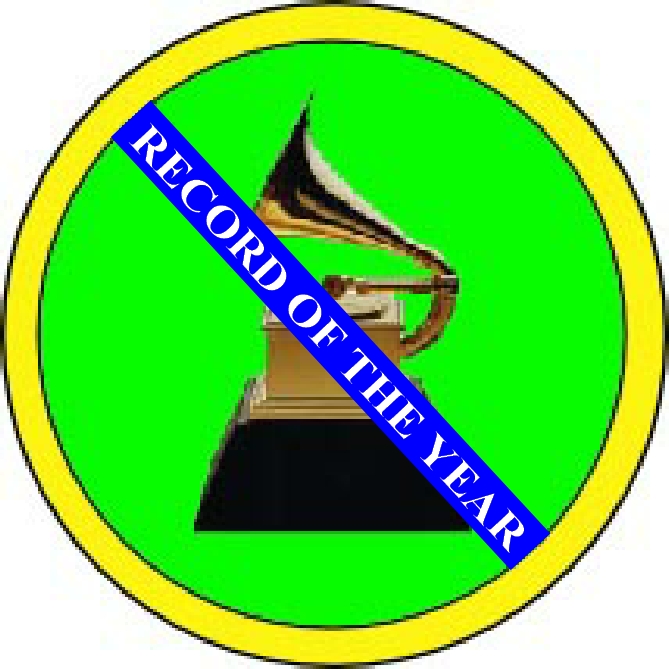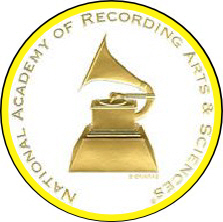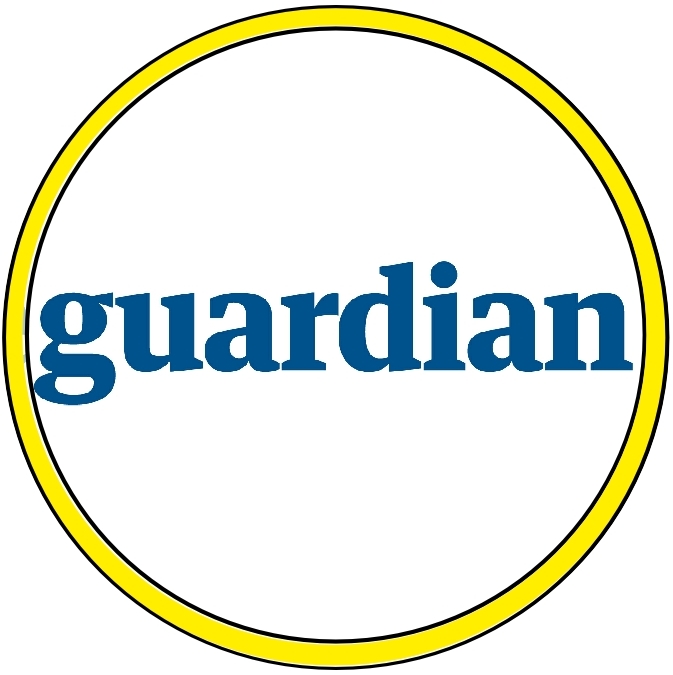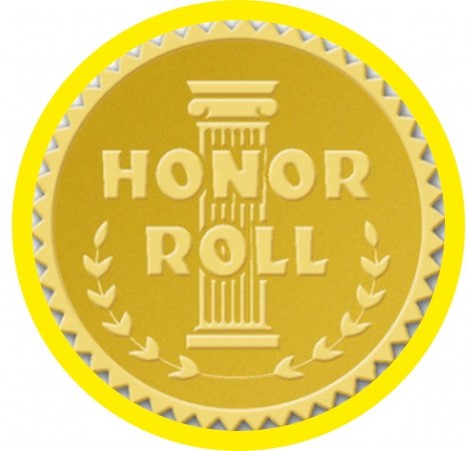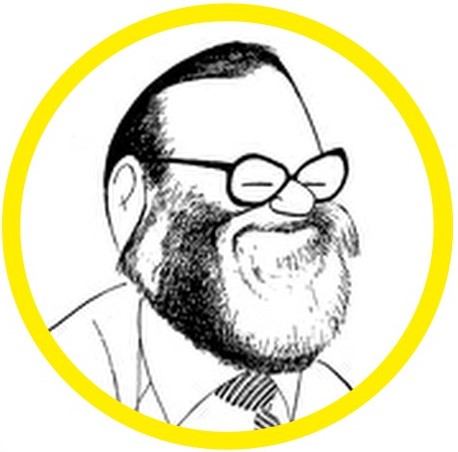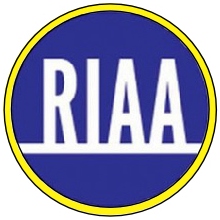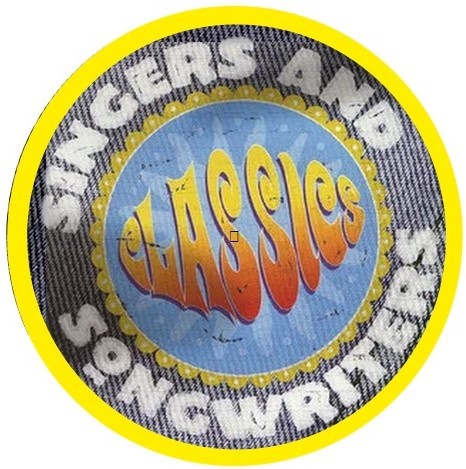 I Feel the Earth Move (1971)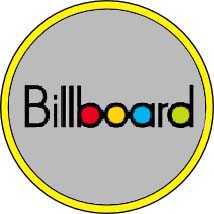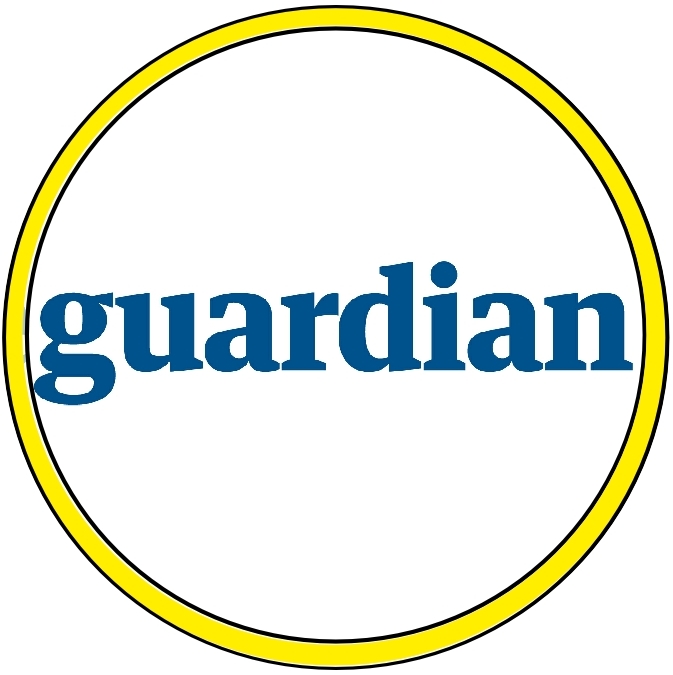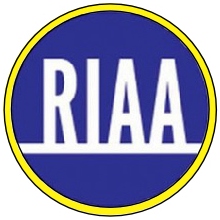 You've Got a Friend (1971)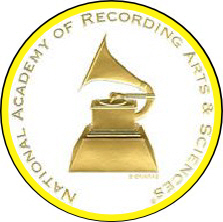 Album(s):
Tapestry (1971)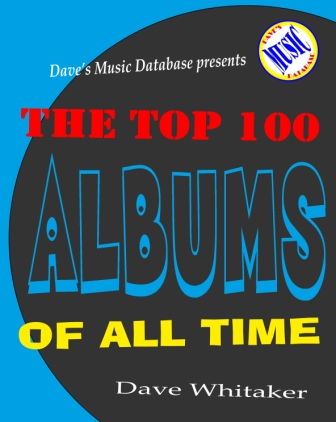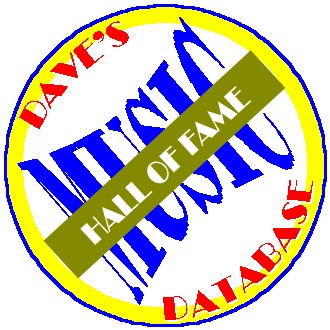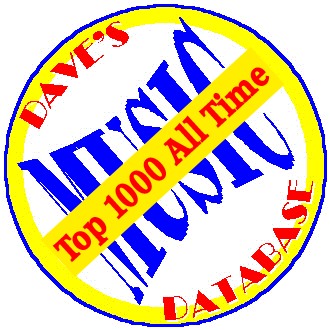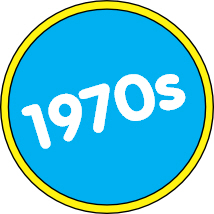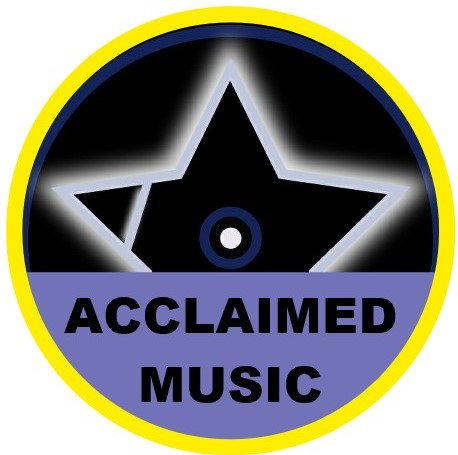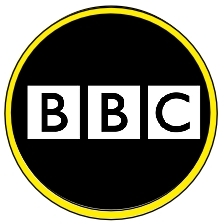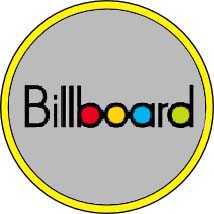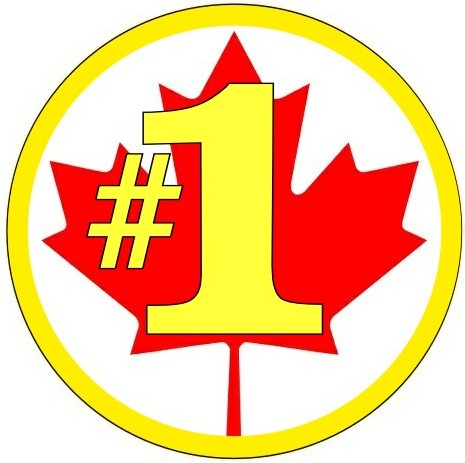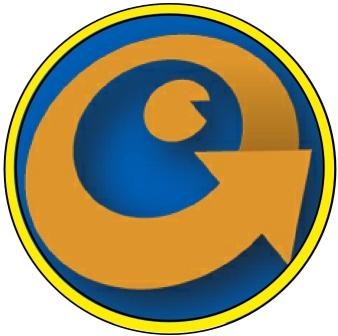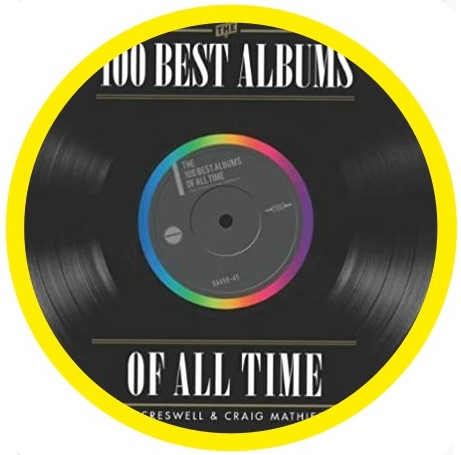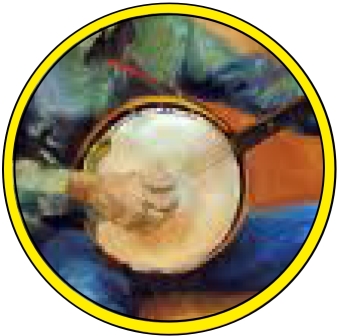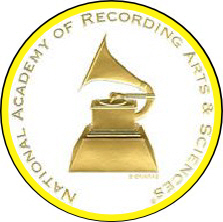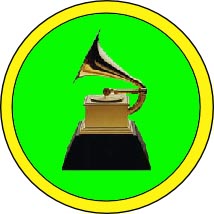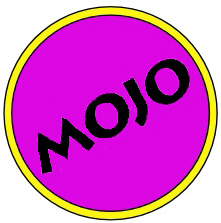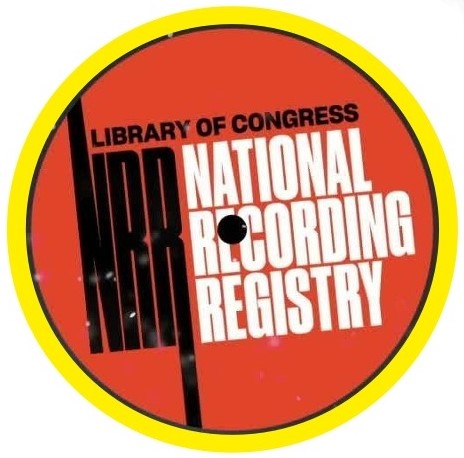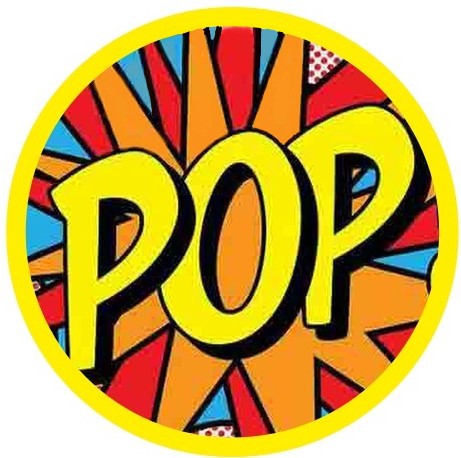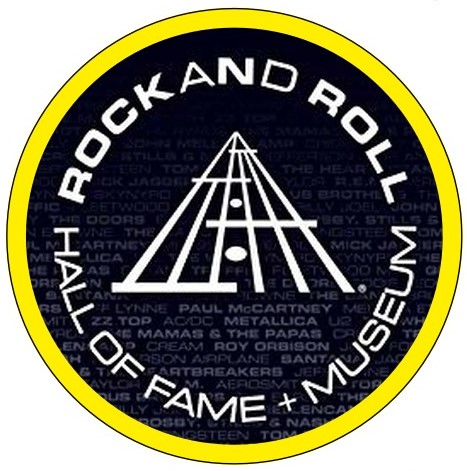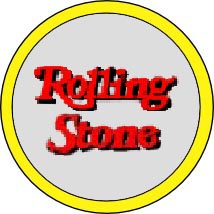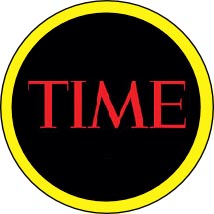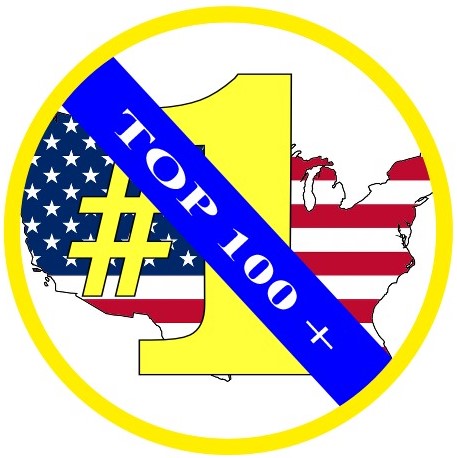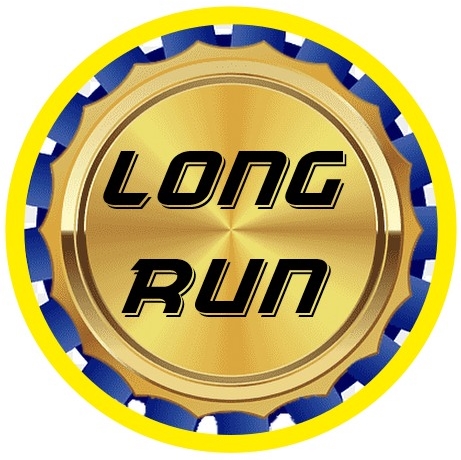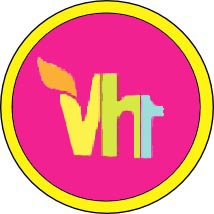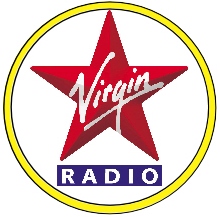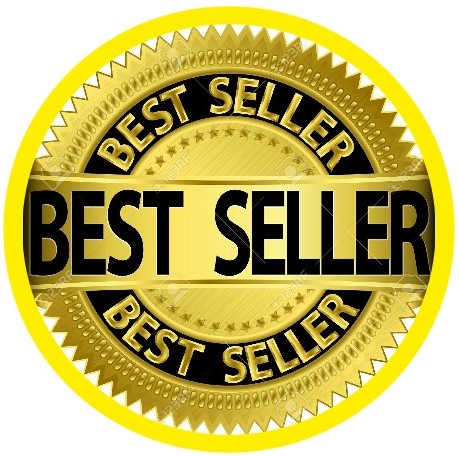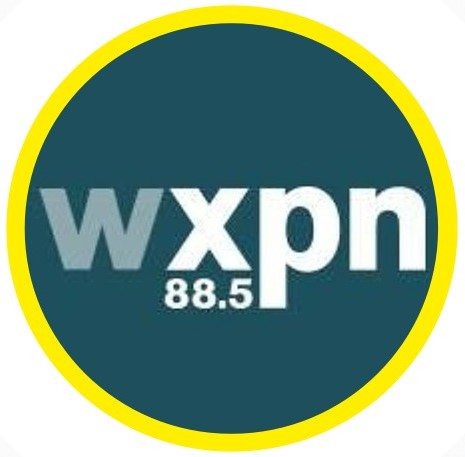 Beautiful: The Carole King Musical (musical: 2014)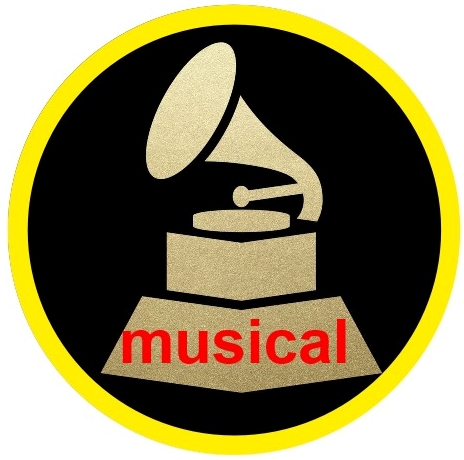 ---
Claude King
Song(s):
Wolverton Mountain (1962)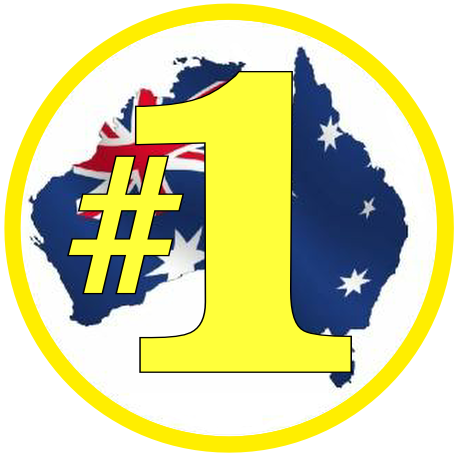 ---
Evelyn "Champagne" King
---
Elle King
---
Freddy King (aka Freddie King)
Blues guitarist born 9/3/1934 in Gilmer, TX. Died 12/28/1976. Nicknamed "The Texas Cannonball". Acknowledged as an important influence by the likes of Eric Clapton, Mike Bloomfield, Peter Green, Jeff Beck, and Carlos Santana. After his family moved to Chicago in 1950, he learned from blues masters like Muddy Waters, Little Walter, and Jimmie Rodgers.
Song(s):
Hide Away (1961)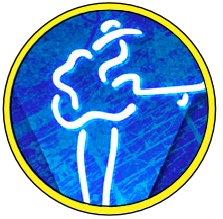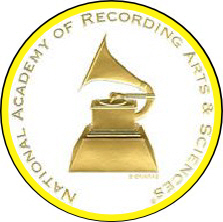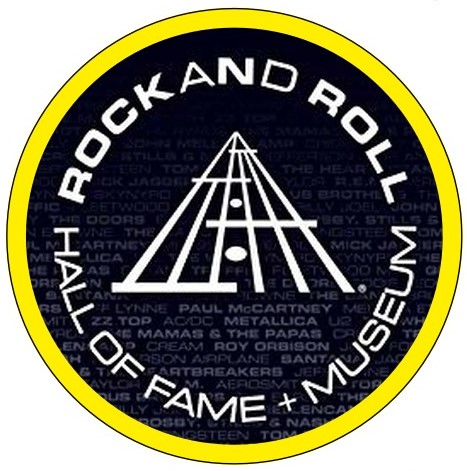 I'm Tore Down (1961)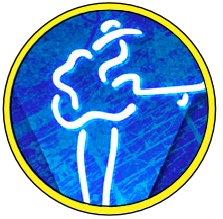 Album(s):
Freddy King Sings (1961)

Hide Away (1969)
---
Mark King
---
Pee Wee King
Country singer born Julius Frank Anthony Kuczynski on 2/18/1914 in Abrams, W. Died 3/7/2000.
Song(s):
Tennessee Waltz (1948)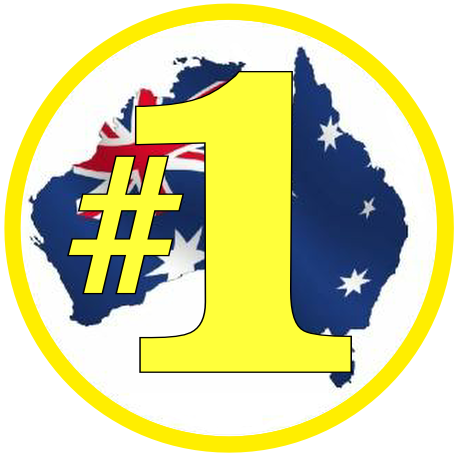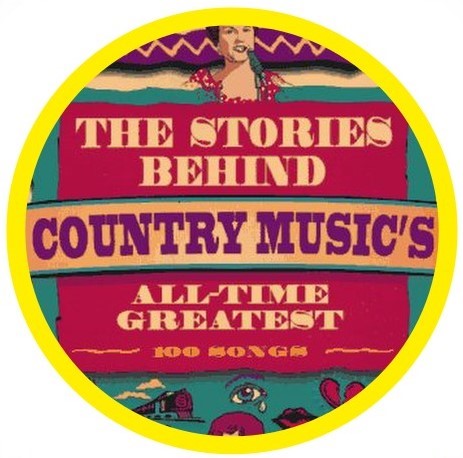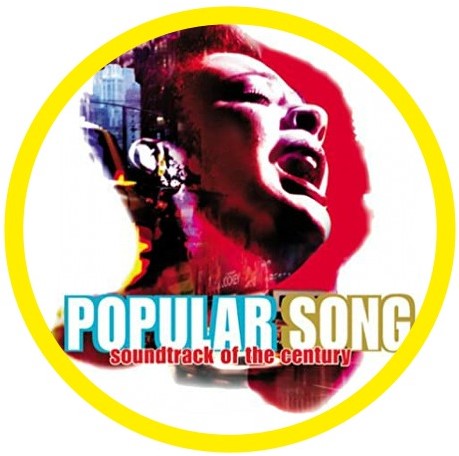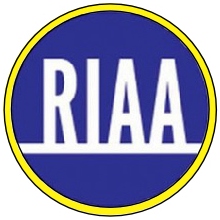 Bonaparte's Retreat (1951)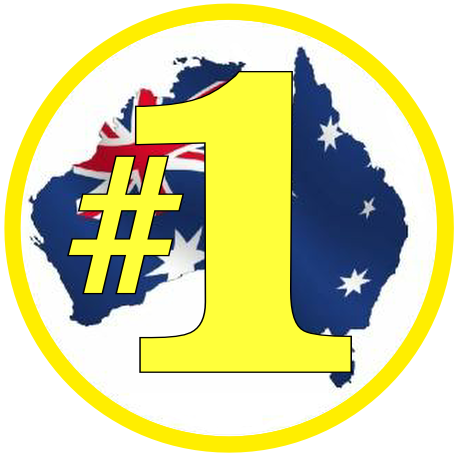 Slow Poke (Pee Wee King & His Golden West Cowboys with Redd Stewart, 1951)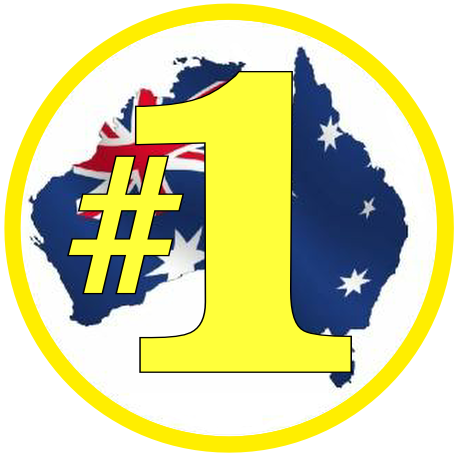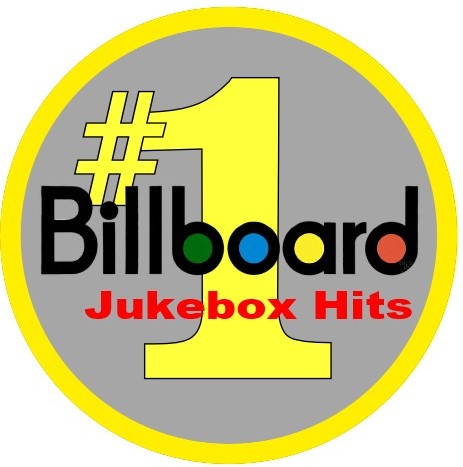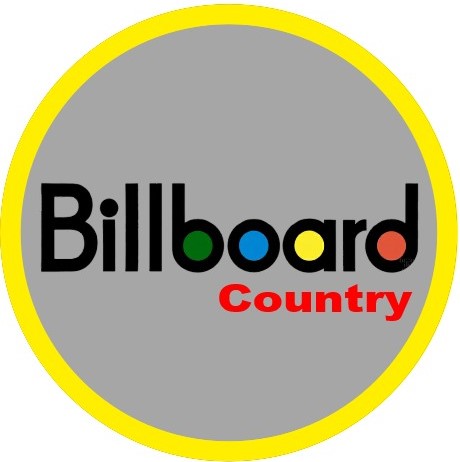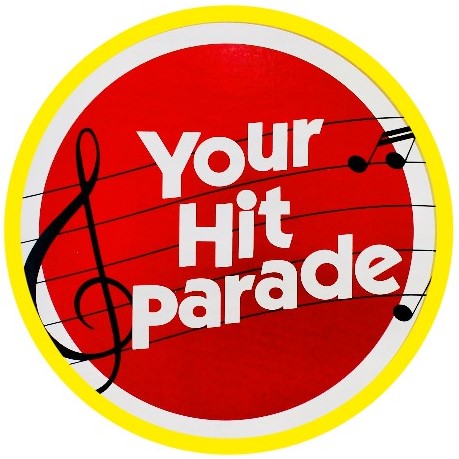 ---
Wayne King
Jazz/big band leader born Harold Wayne King on 2/16/1901 in Savannna, IL. Died 7/16/1985.
Song(s):
Dream a Little Dream of Me (with Ernie Birchill, 1931)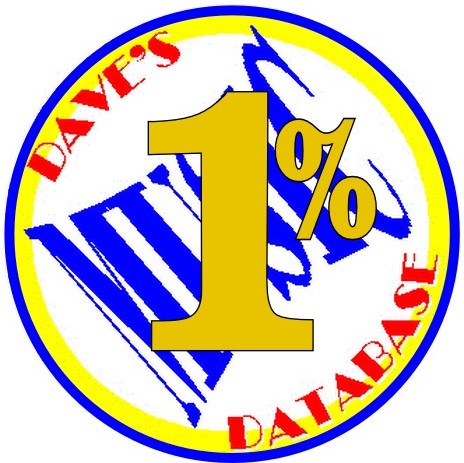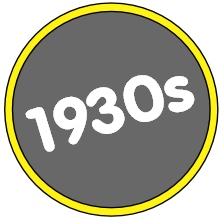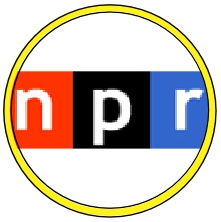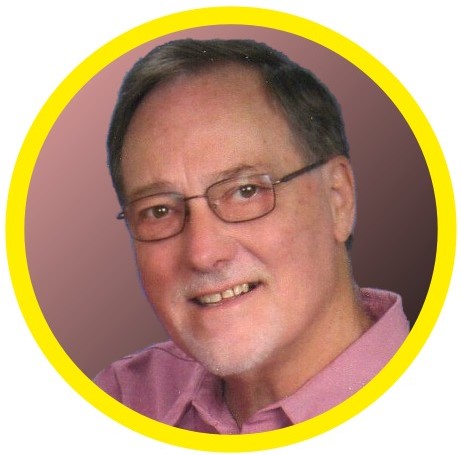 Goodnight Sweetheart (with Ernie Birchill, 1931)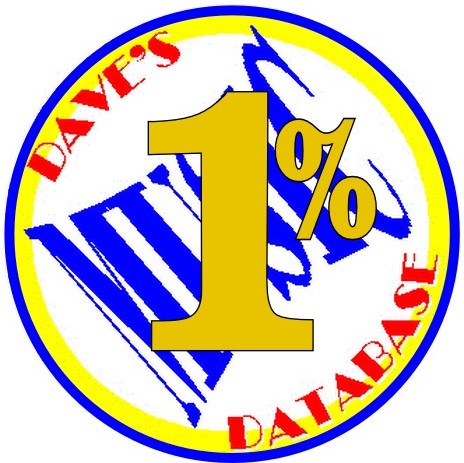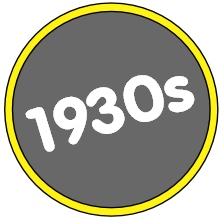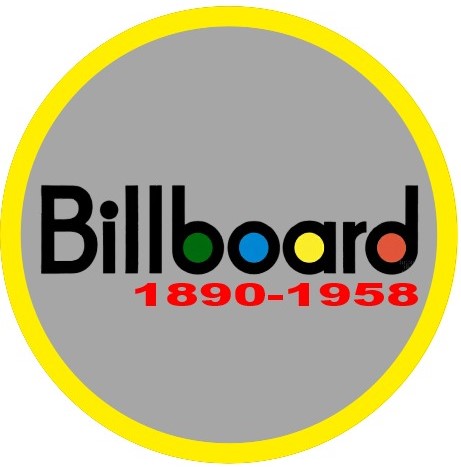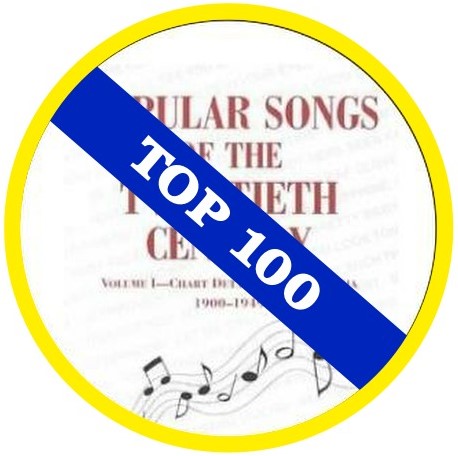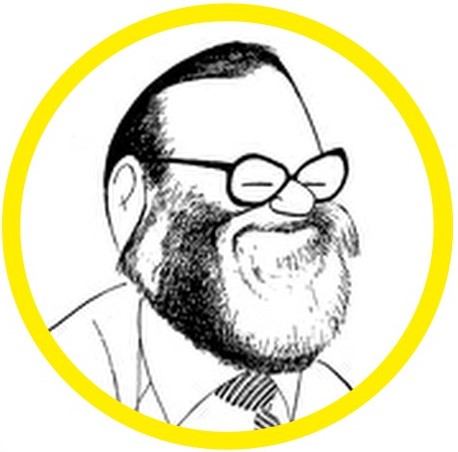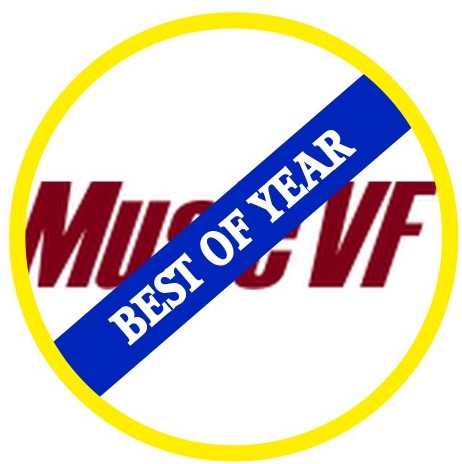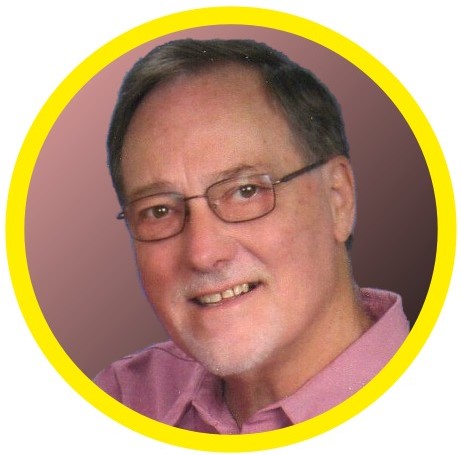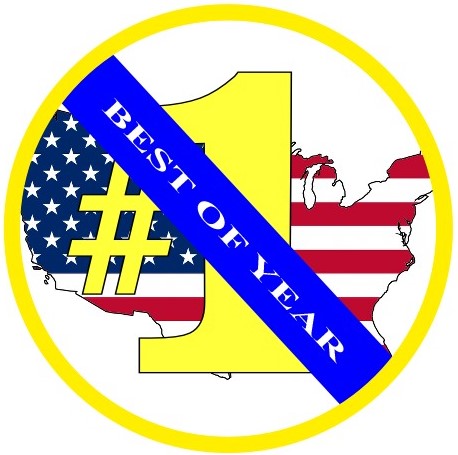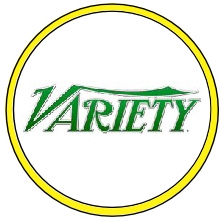 ---
King Crimson
English progressive rock group. Active: 1969- Members: Robert Fripp (g/k/mellotron: 69-75,81-84,94-96), Greg Lake (v/b: 69-70), Ian McDonald (k/woodwinds/mellotron: 69, 74-75; g, k – Foreigner: 76-80), Michael Giles (d: 69-70), Gordon Haskell (v: 70-71), Keith Tippet (piano; 70-72), Mel Collins (sax, flute: 70-72, 75), Peter Giles (b: 70), Raymond "Boz" Burrell (b – King Crimson: 71-72; Bad Company: 73-87,99), Ian Wallace (d: 71), David Cross (violin, viola, mellotron, k: 73-75), John Wetton (b/v: 73-75), Bill Bruford (d: 73-75,81-84,94-96), Jamie Muir (percussion: 73-74), Robin Miller (woodwinds: 74), Tony Levin (b, Chapman Stick: 81-84,94-96), Adrian Belew (v/g/k: 81-84,94-96), Trey Gunn (Chapman Stick: 94-96), Pat Mastelotto (d: 94-96)
Song(s):
21st Century Schizoid Man (1969)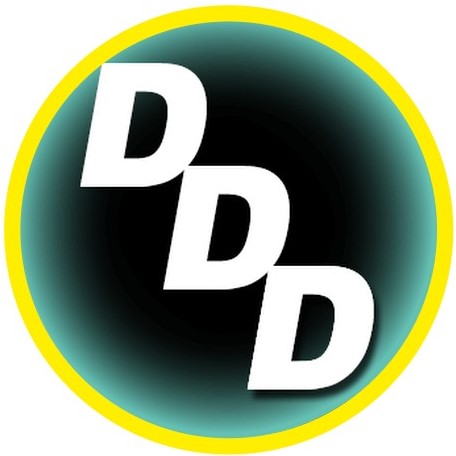 Album(s):
In the Court of the Crimson King (1969)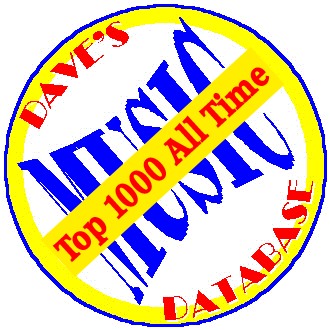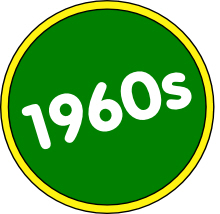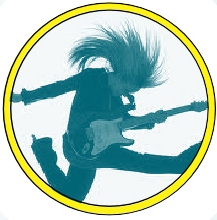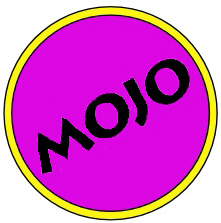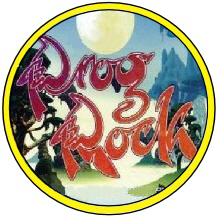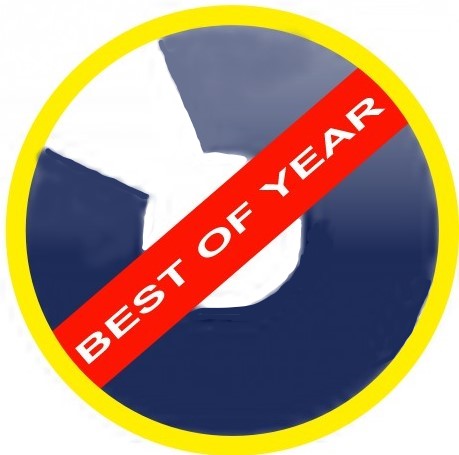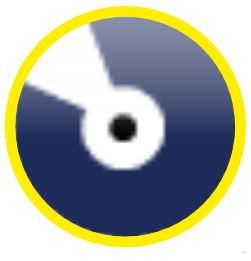 Larks' Tongue in Aspic (1973)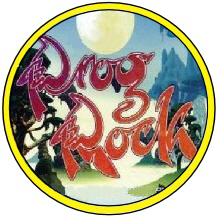 Red (1974)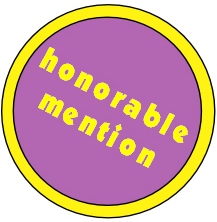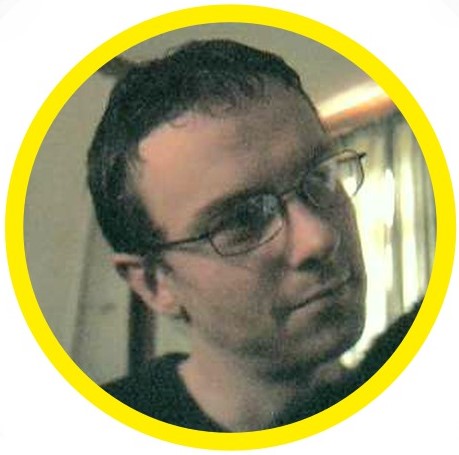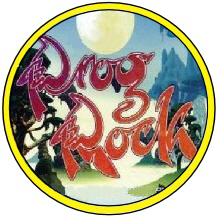 ---
Phil Kingsbury
---
King's College Choir
Album(s):
Festival of Lessons and Carols as Sung on Christmas Eve in King's College Chapel, Cambridge (1954)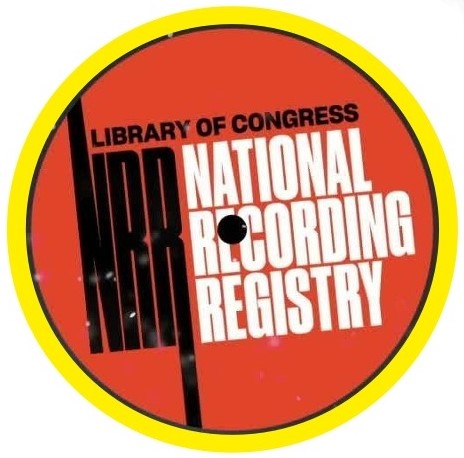 ---
The Kingsmen
Song(s):
Louie Louie (1963)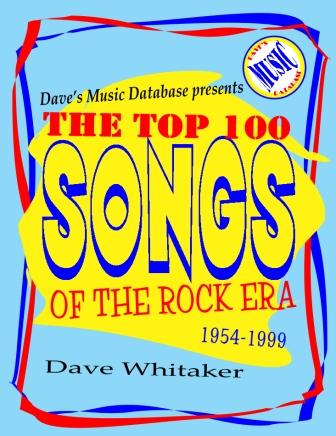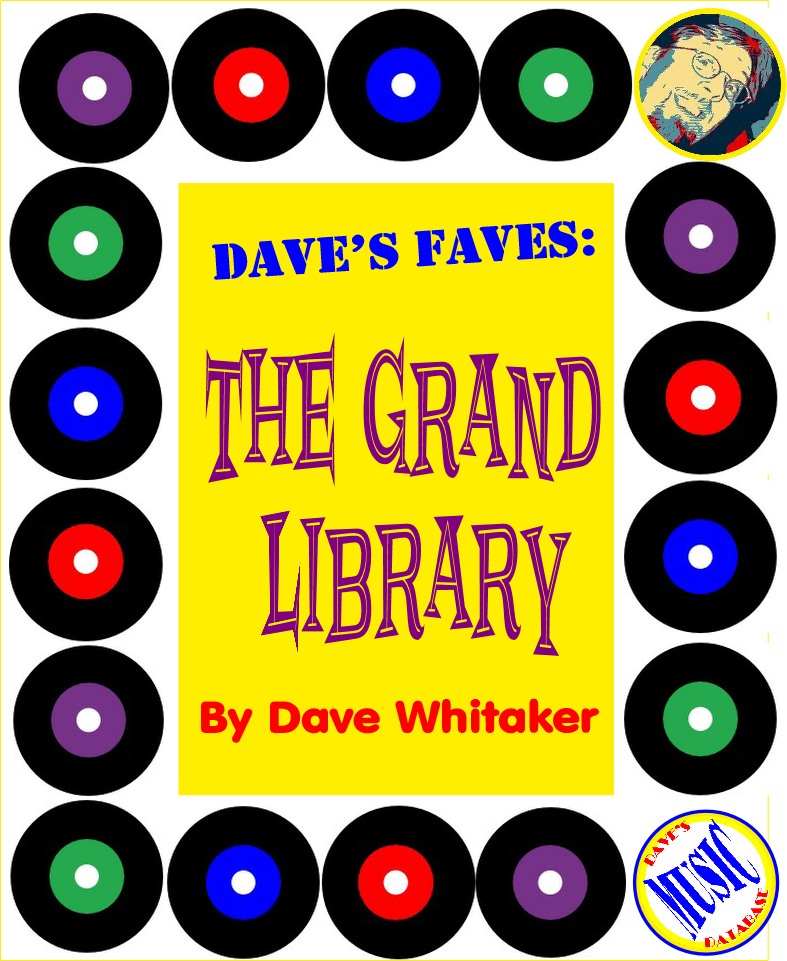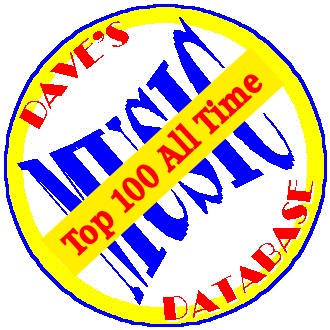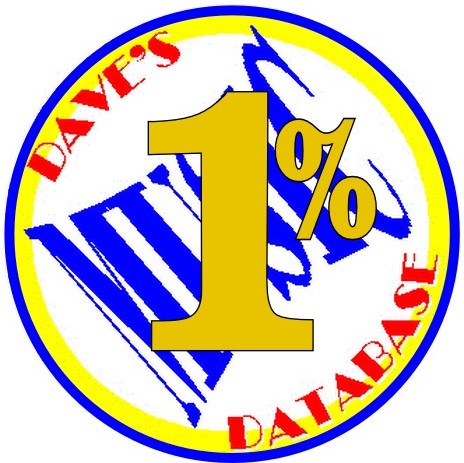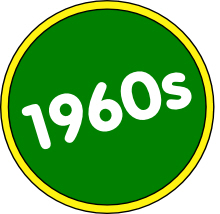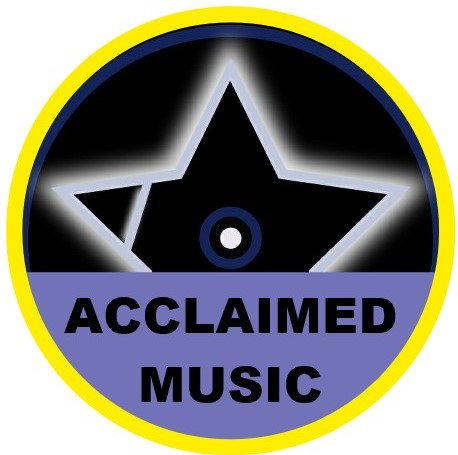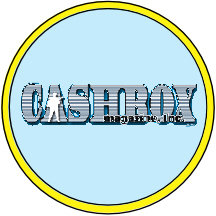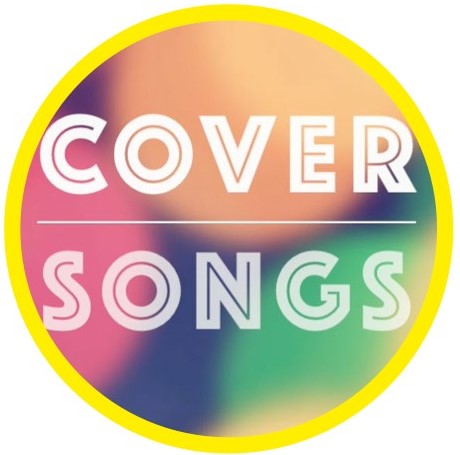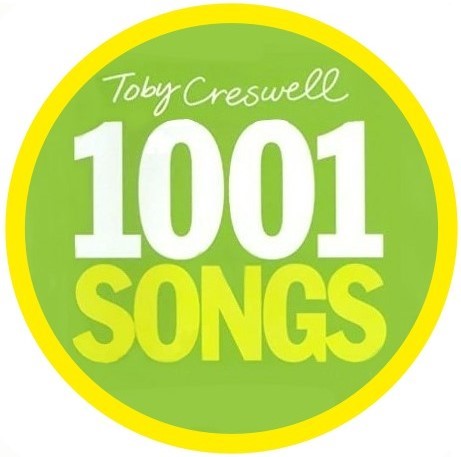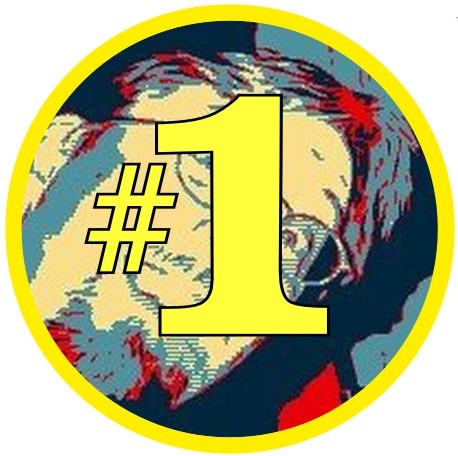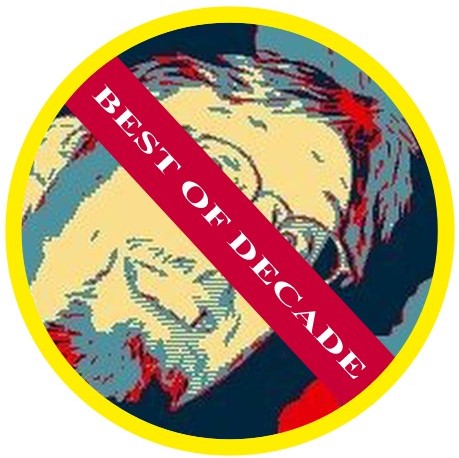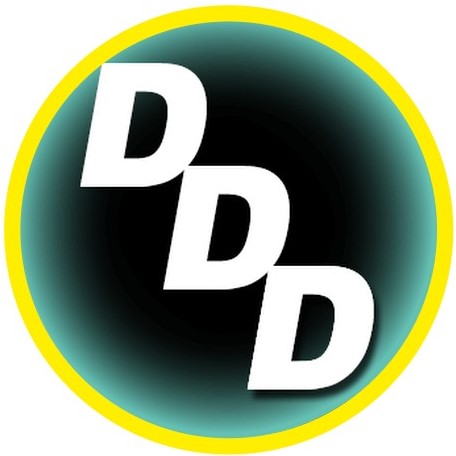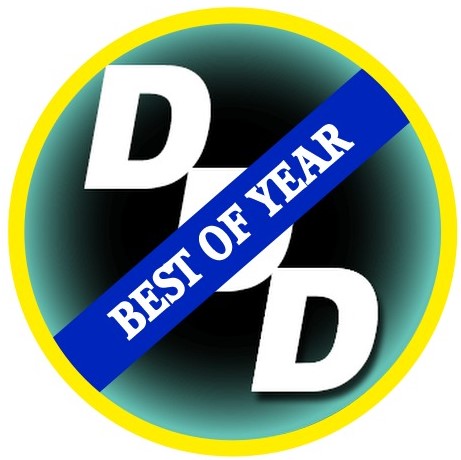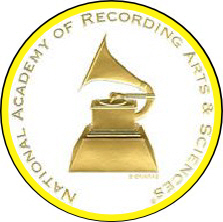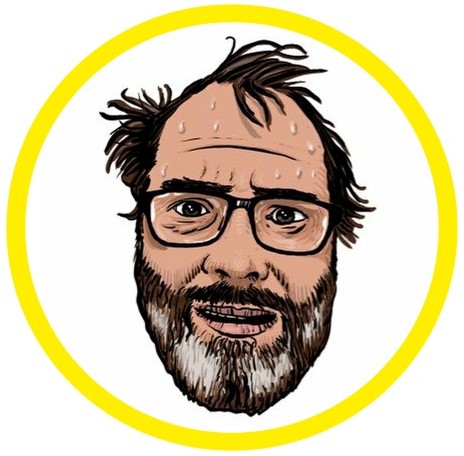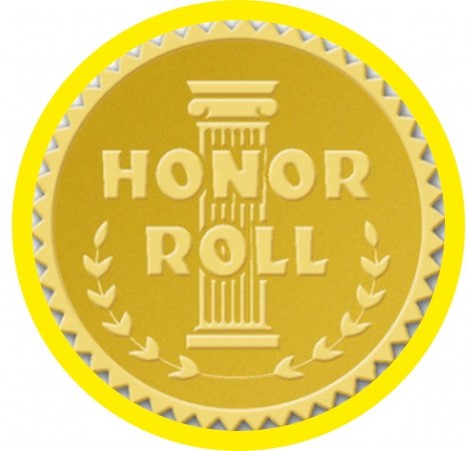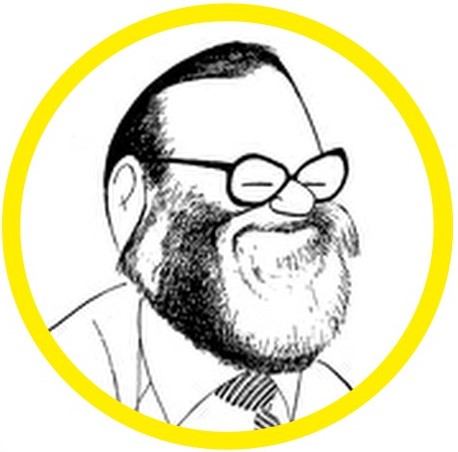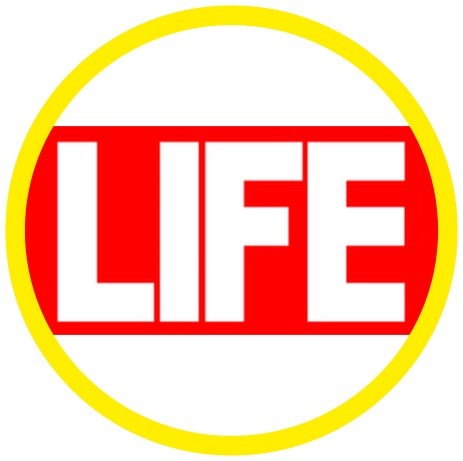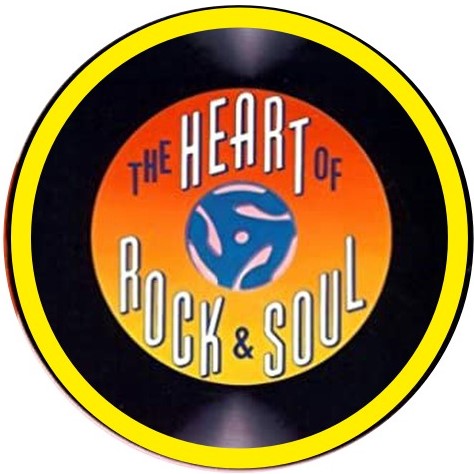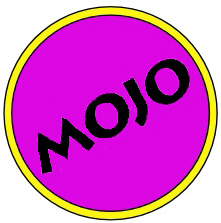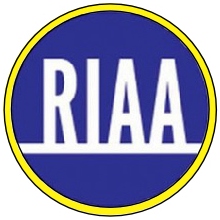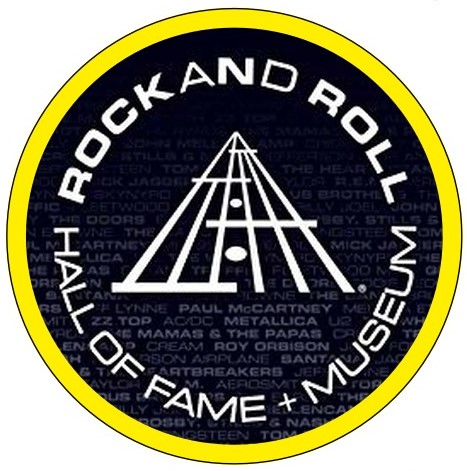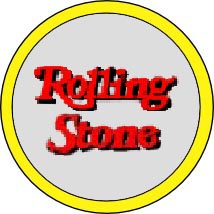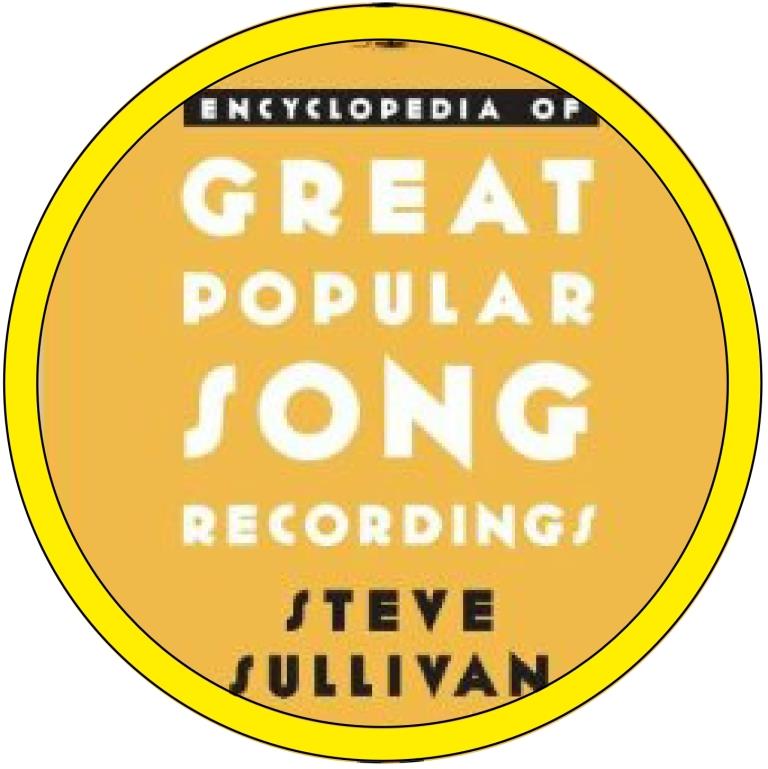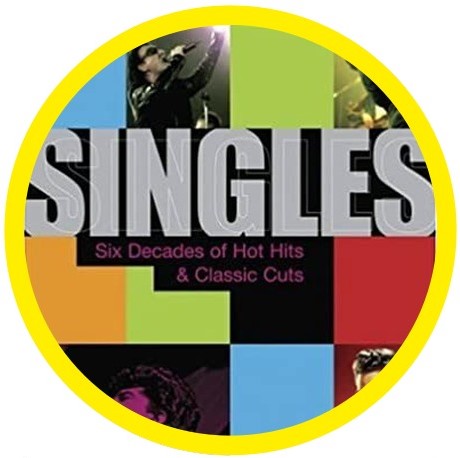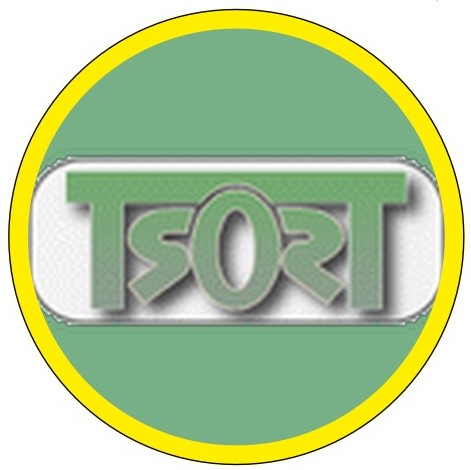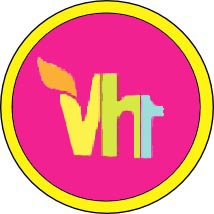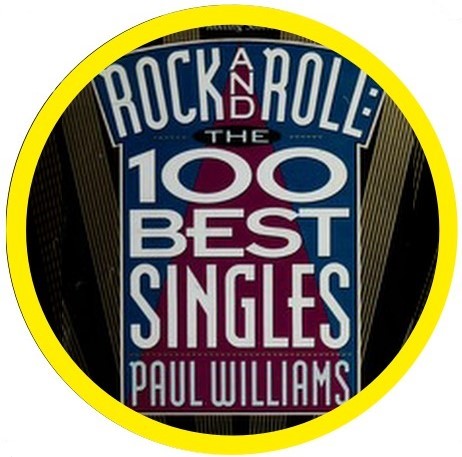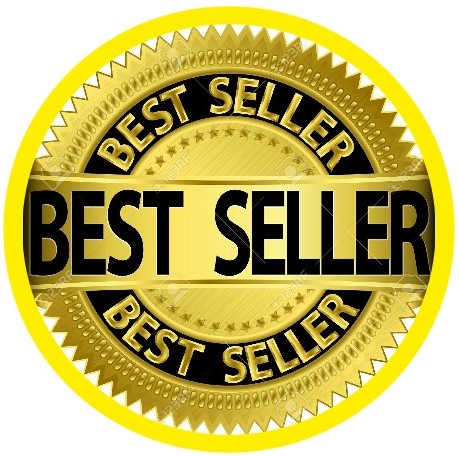 Album(s):
Best of (compilation, 1991)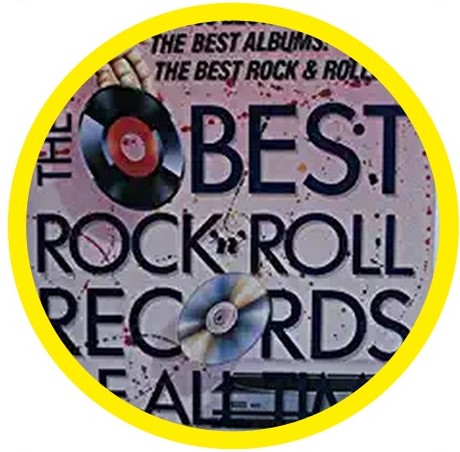 ---
Kings of Leon
Rock band formed in Nashville, Tennessee, in 1999. Consists of brothers Caleb (vocals, rhythm guitar), Nathan (drums, percussion), and Jared Followill (bass) with their cousin Matthew Followill (guitar, keyboards).
Song(s):
Sex on Fire (2008)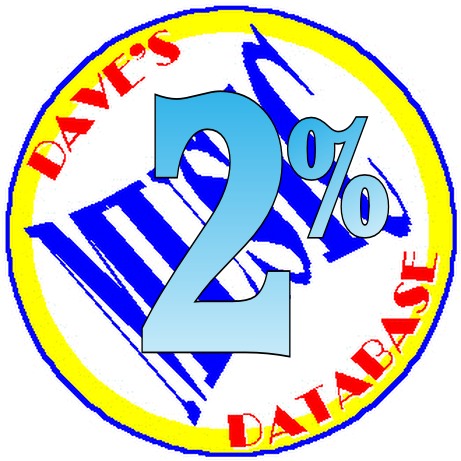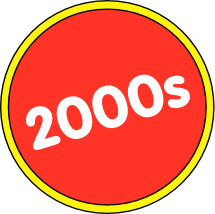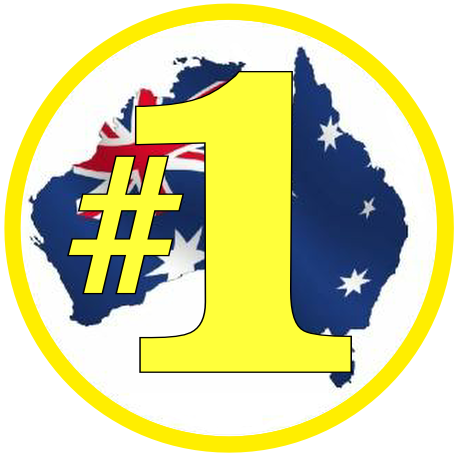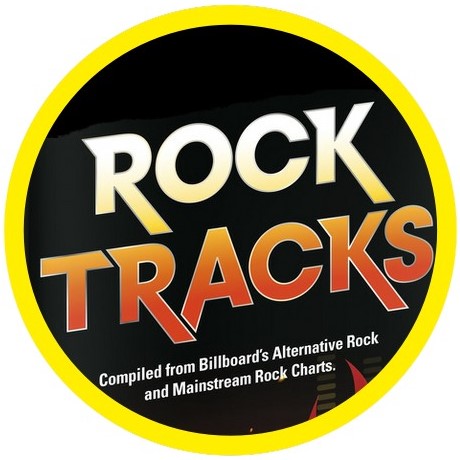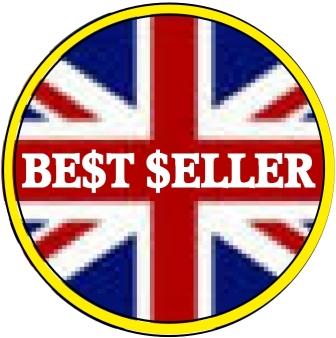 Use Somebody (2008)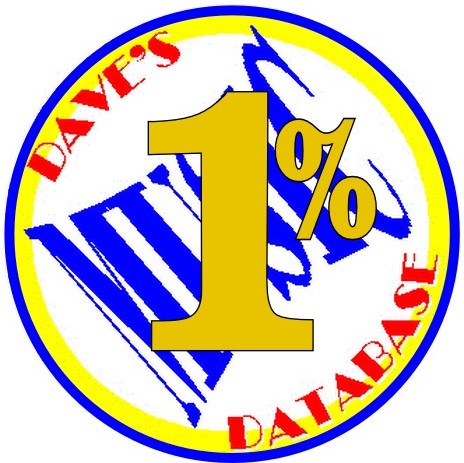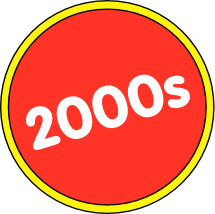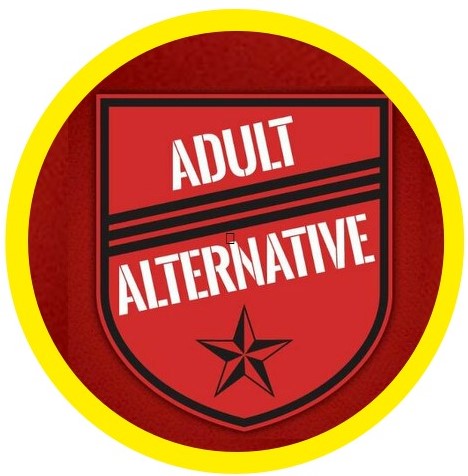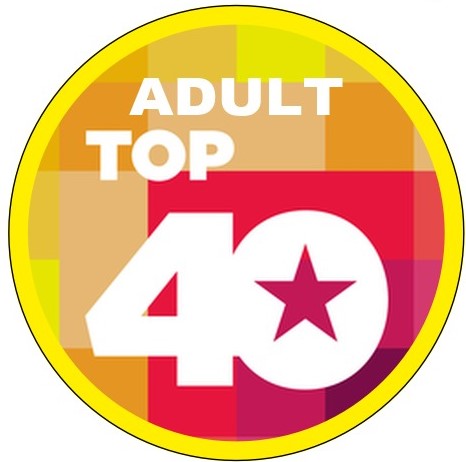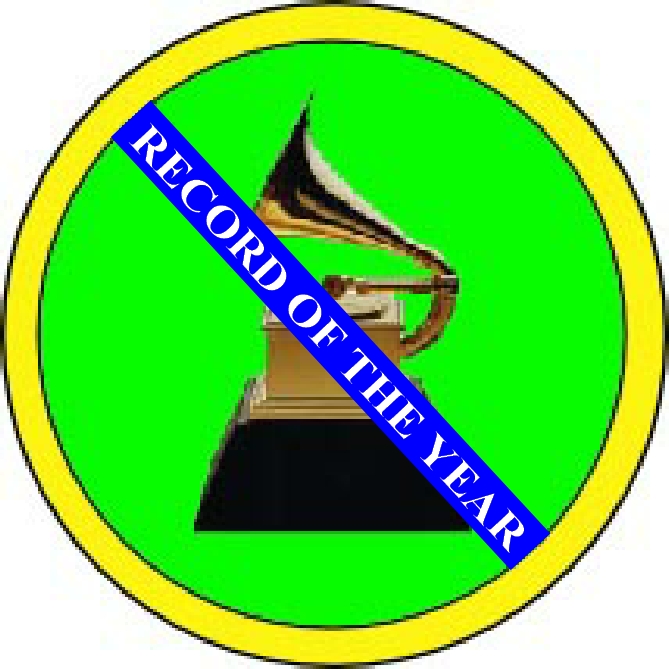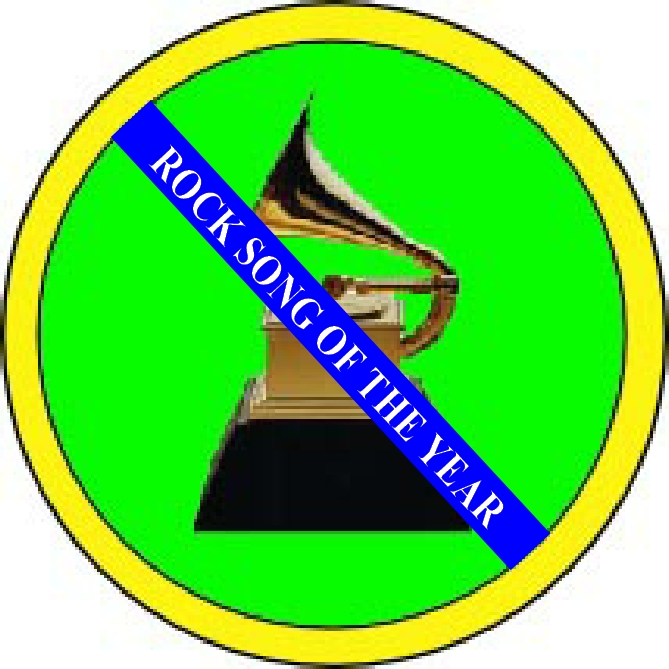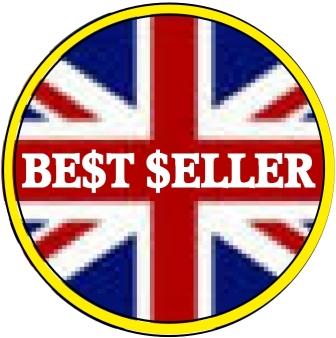 Radioactive (2010)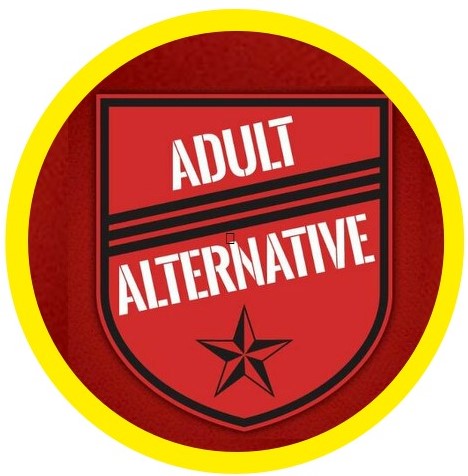 Waste a Moment (2016)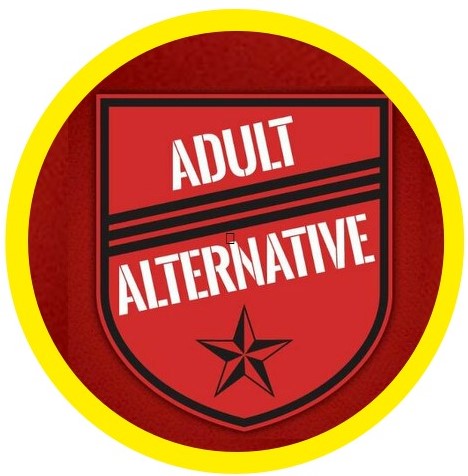 The Bandit (2021)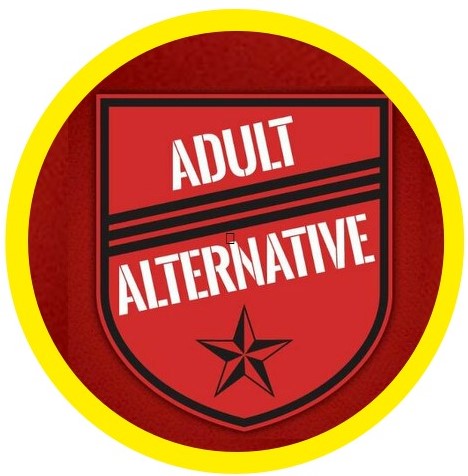 Album(s):
Youth & Young Manhood (2003)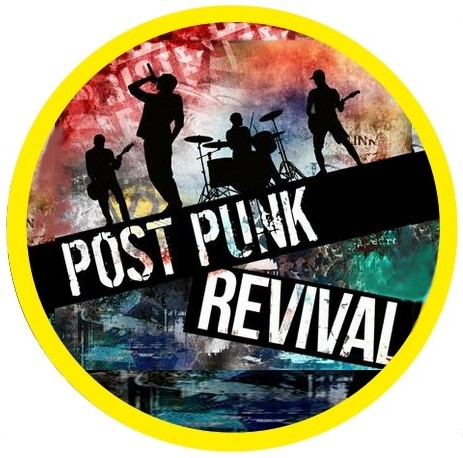 Only by the Night (2008)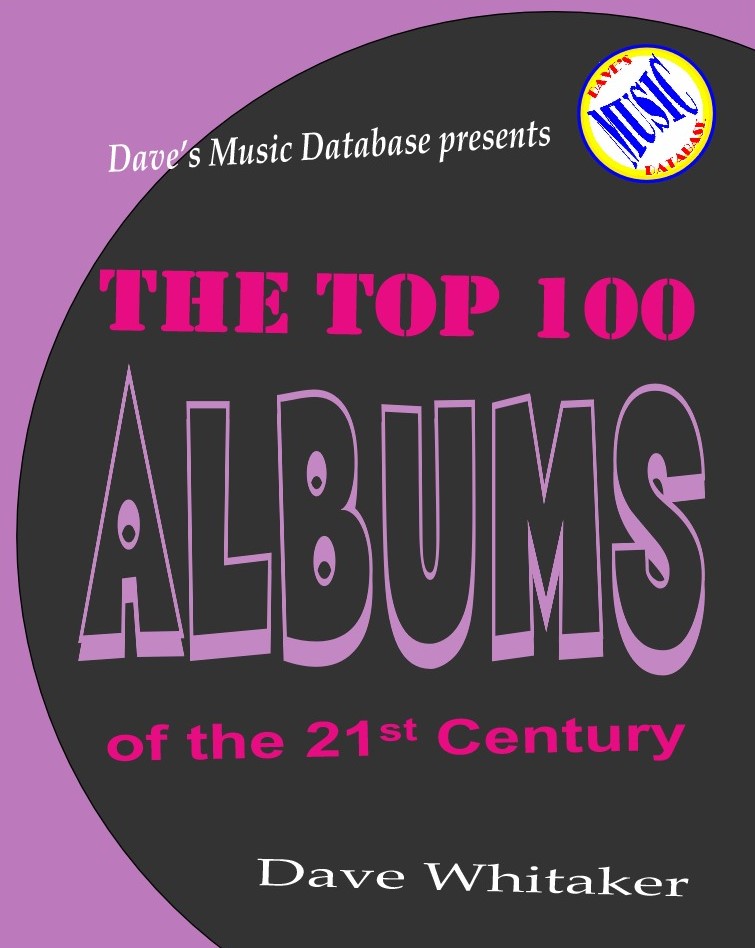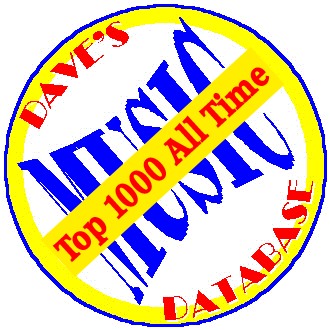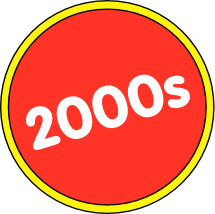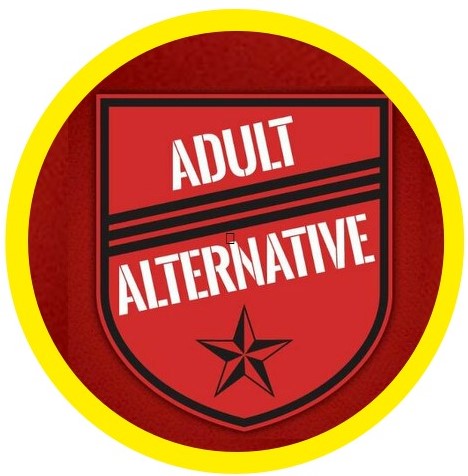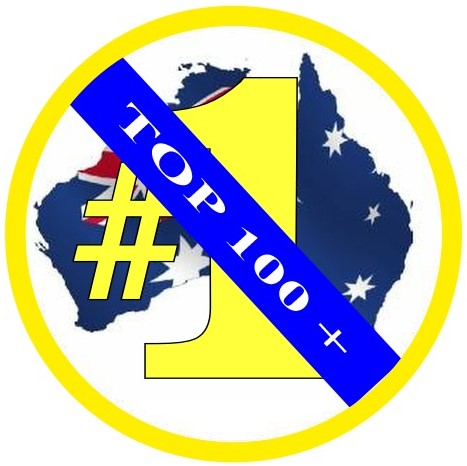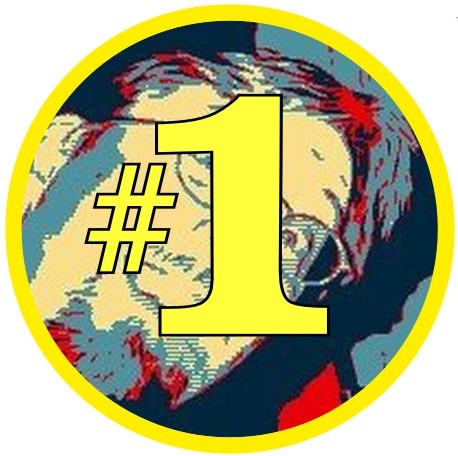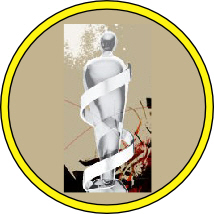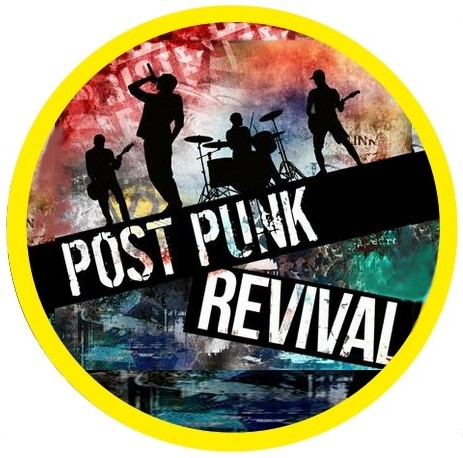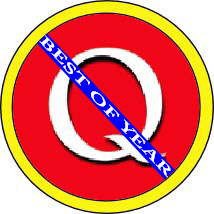 Come Around Sundown (2010)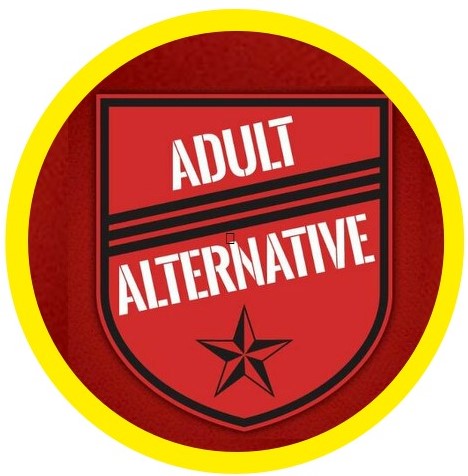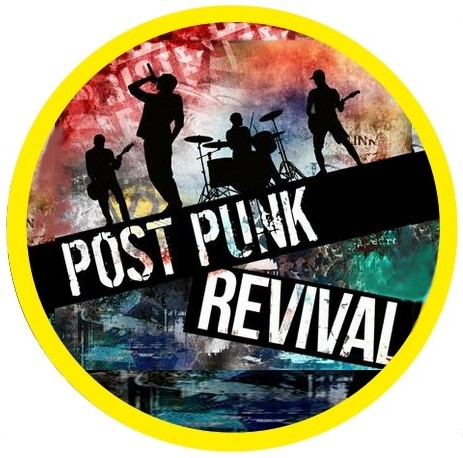 ---
Sean Kingston
Song(s):
Beautiful Girls (2007)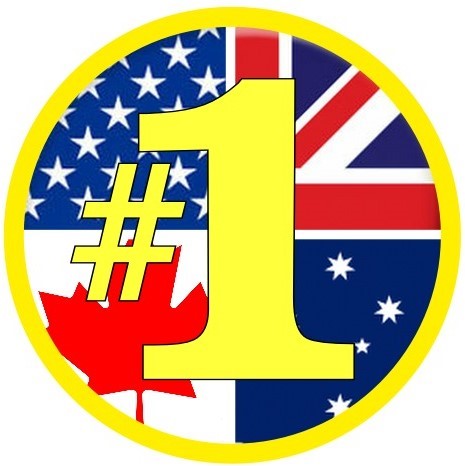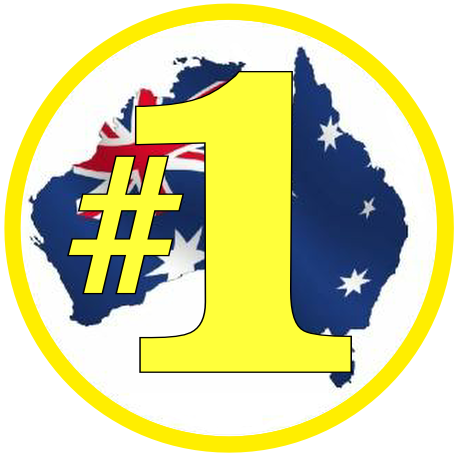 ---
The Kingston Trio
Song(s):
Tom Dooley (1958)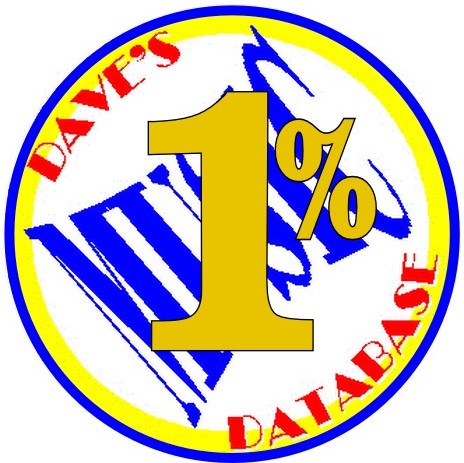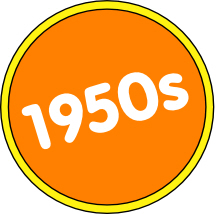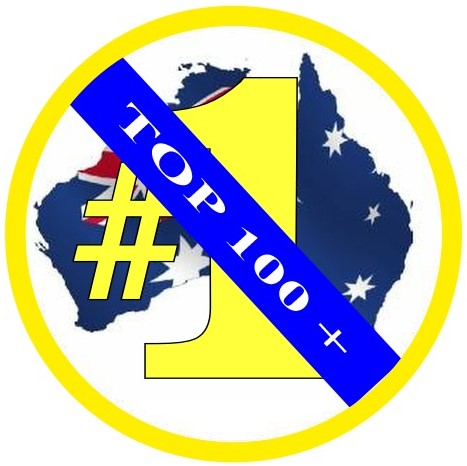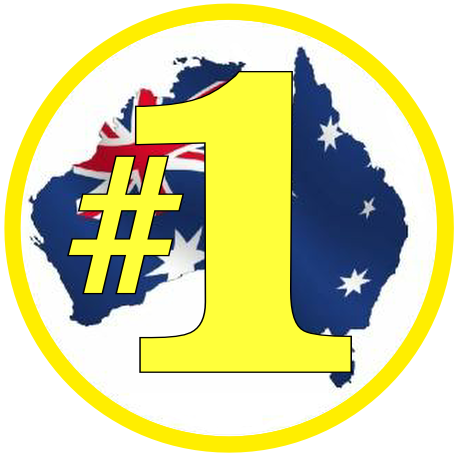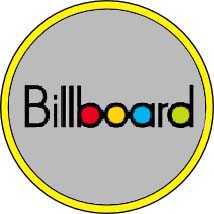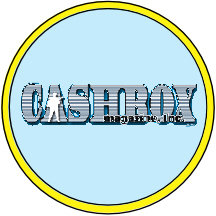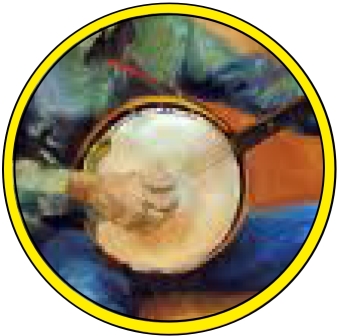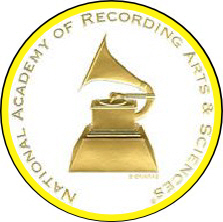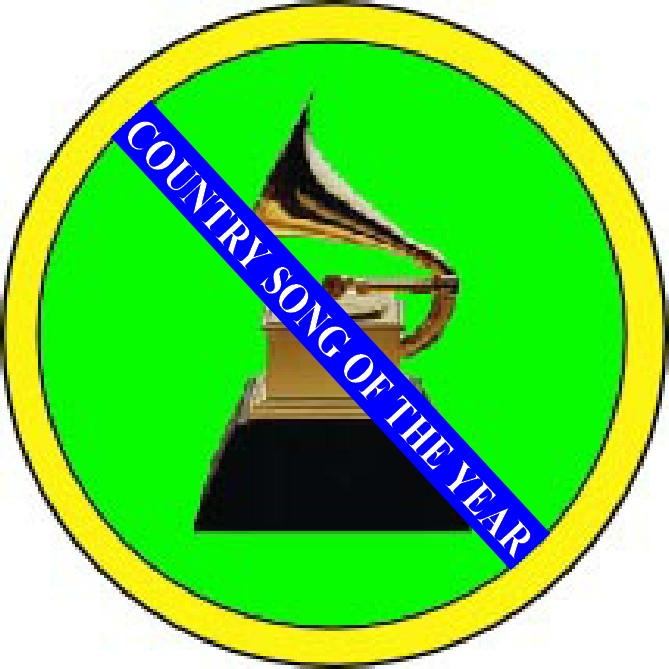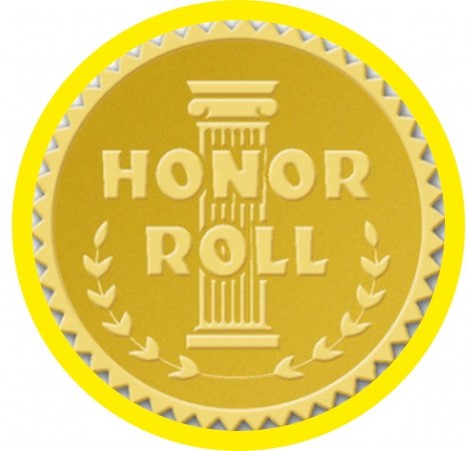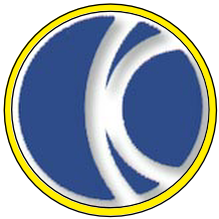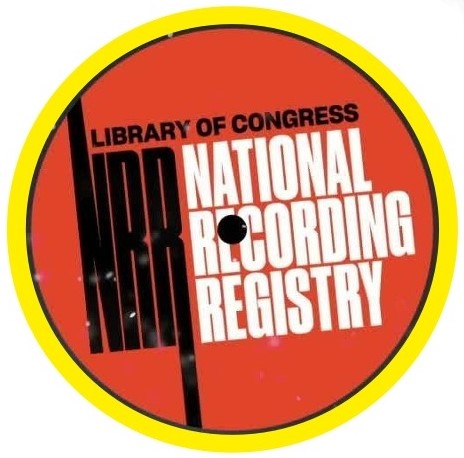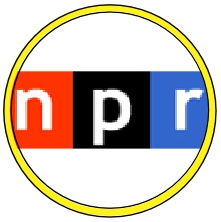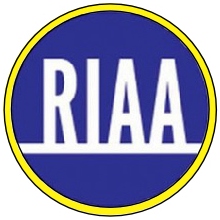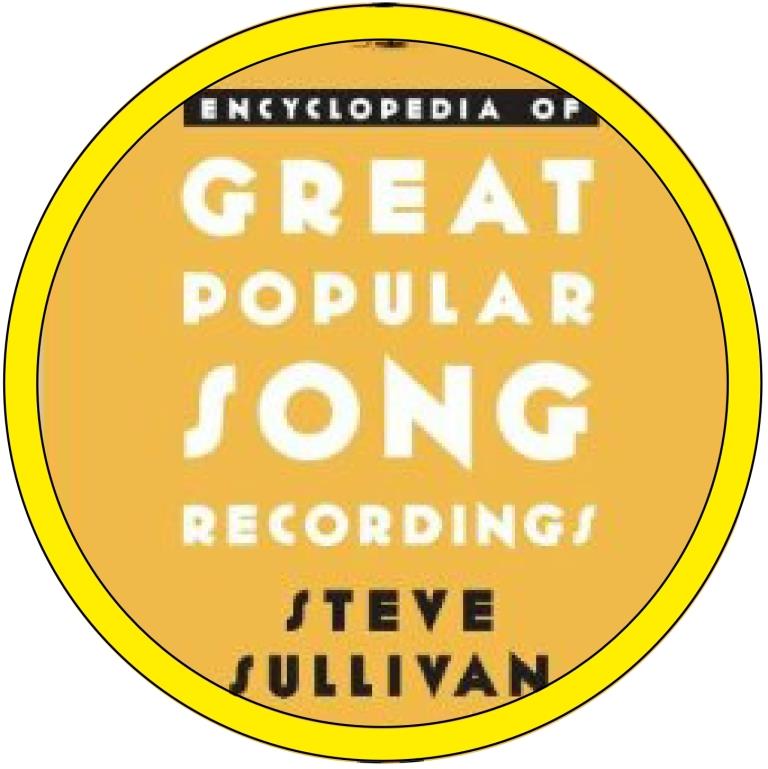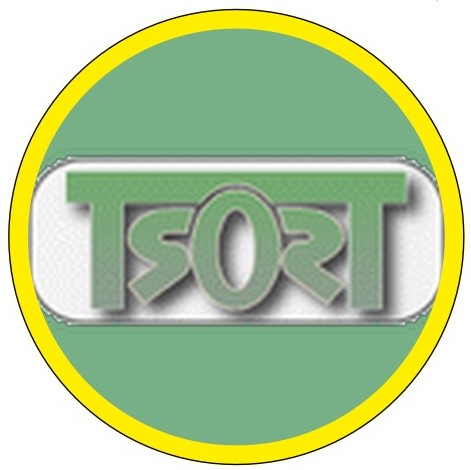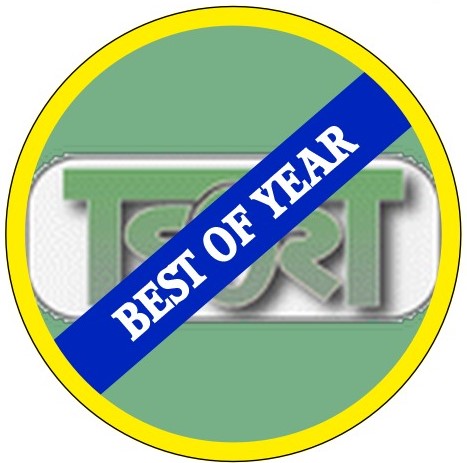 Where Have All the Flowers Gone? (1962)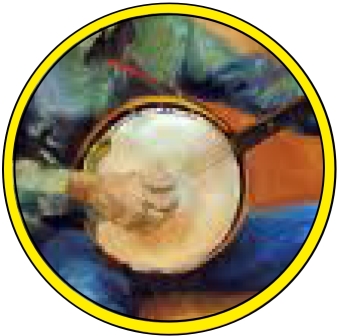 Album(s):
The Kingston Trio (1958)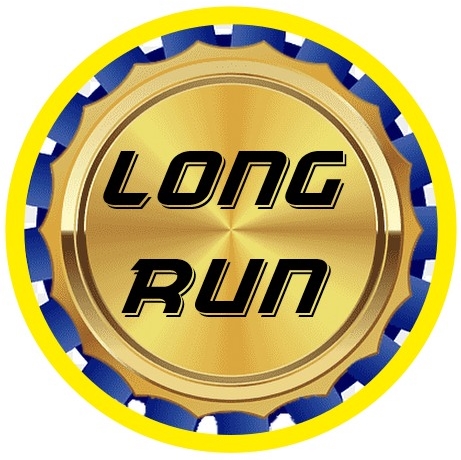 From the Hungry I (live, 1959)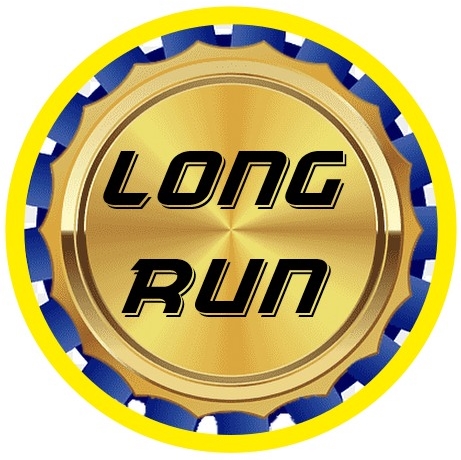 At Large (1959)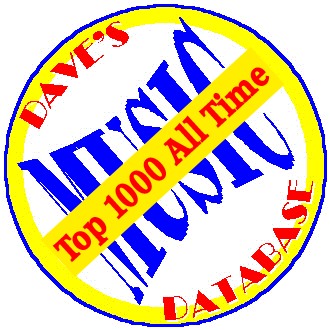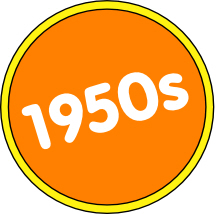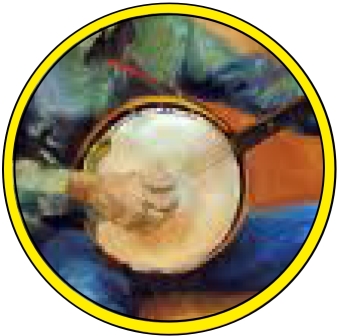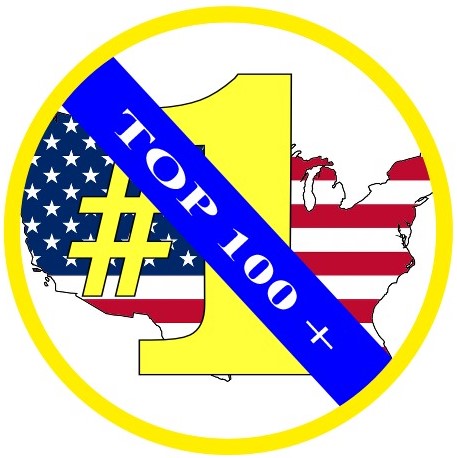 Sold Out (1960)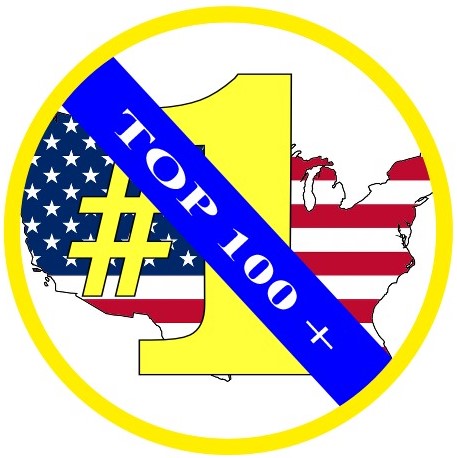 String Along (1960)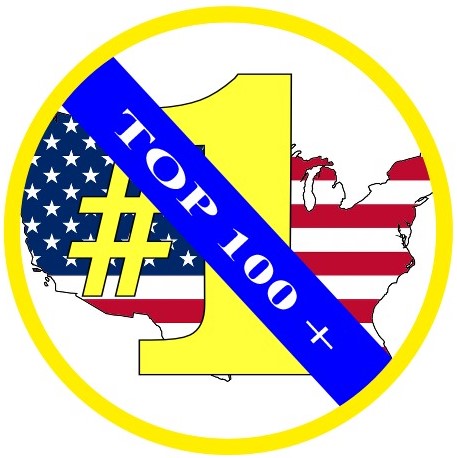 ---
The Kinks
Rock group formed in London. Active: 1963-1994 Members: Ray Davies (v/g), Dave Davies (g/v), Peter Quaife (b), Mike Avory (d). Numerous personnel changes during the '70s. Ian Gibbons (k: 81-89), Bob Henrit (d – Argent: 81-95), Jim Rodford (b – Argent; Kinks: 81-95)
Song(s):
You Really Got Me (1964)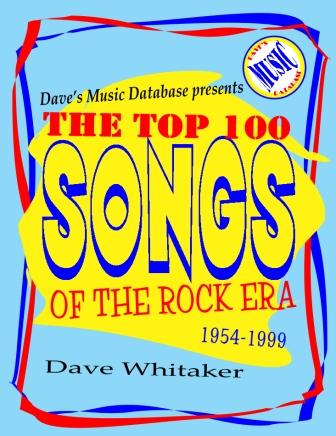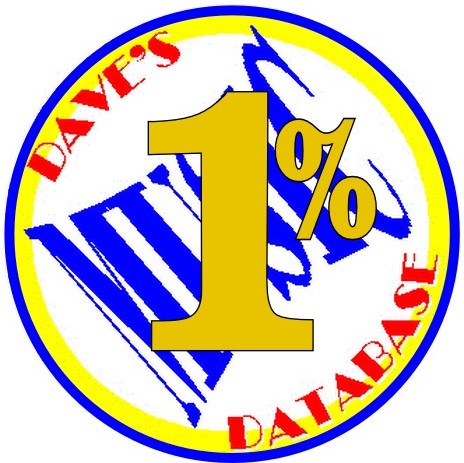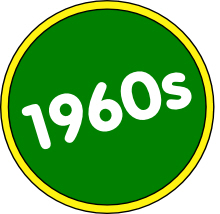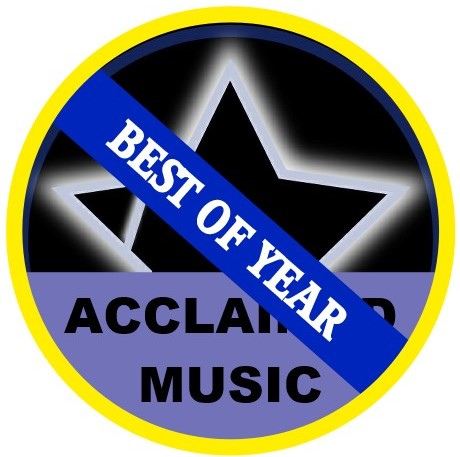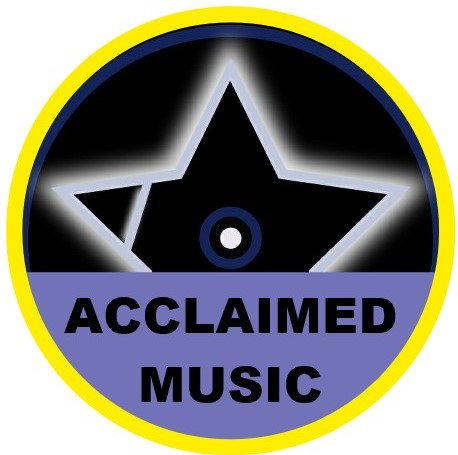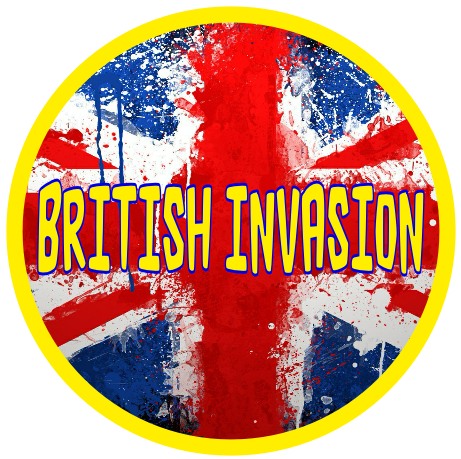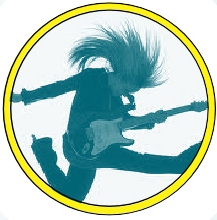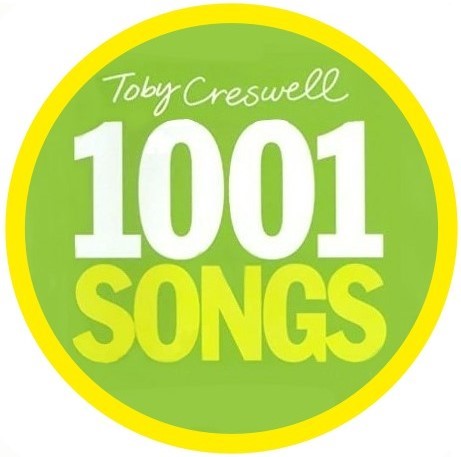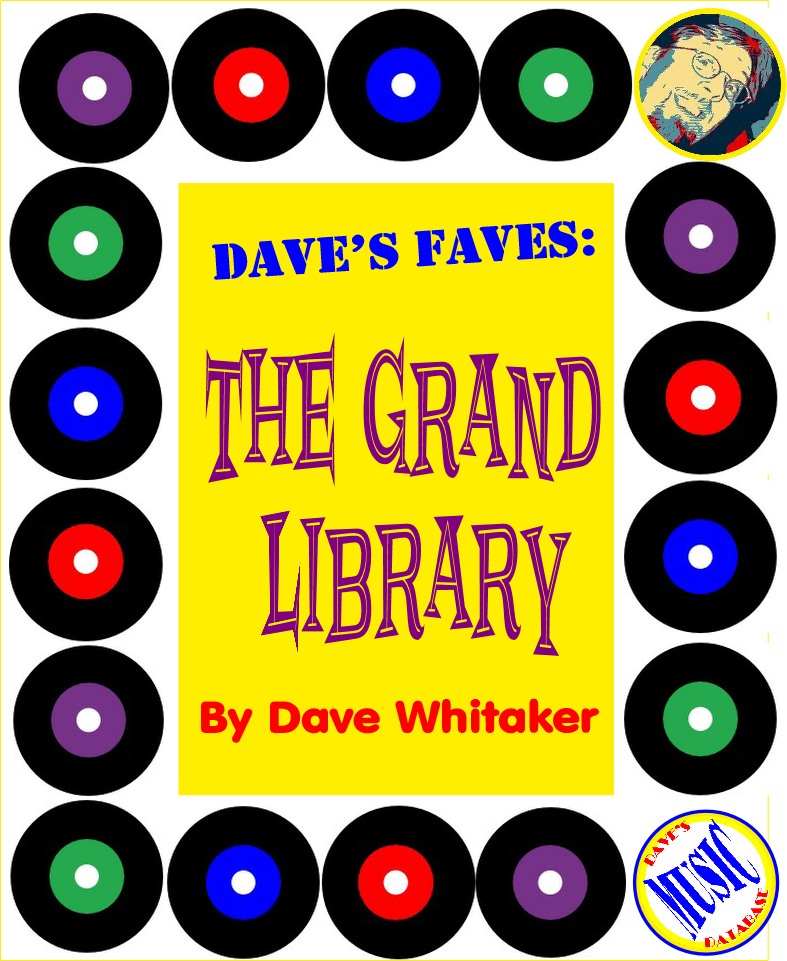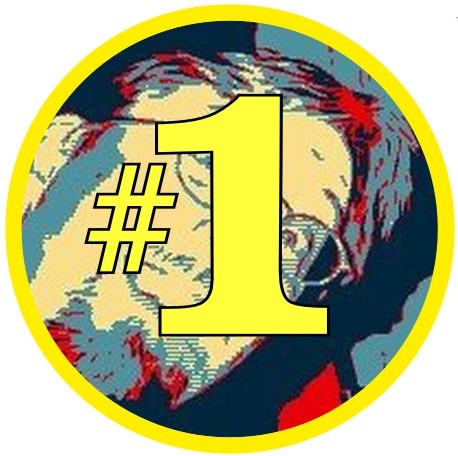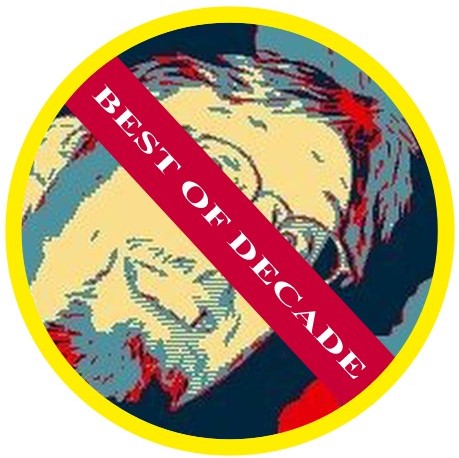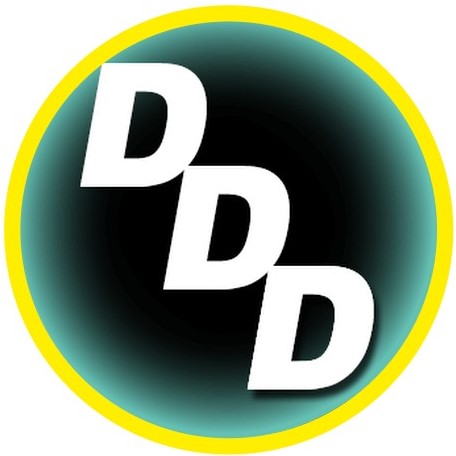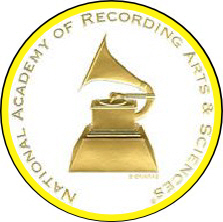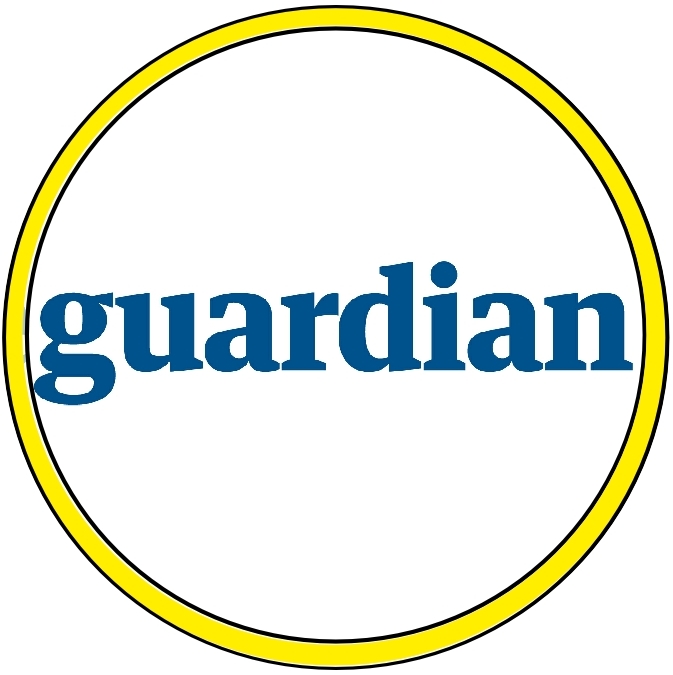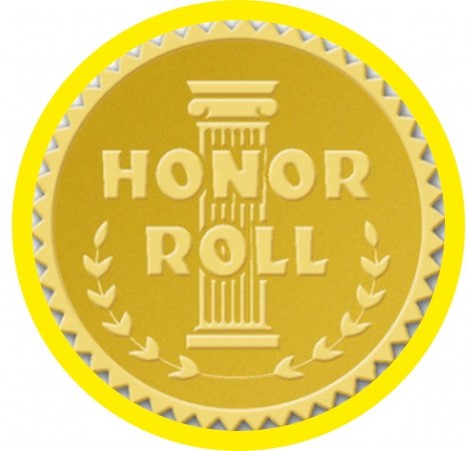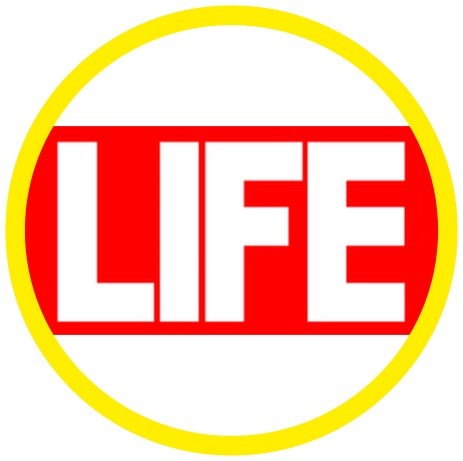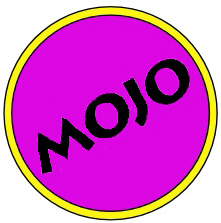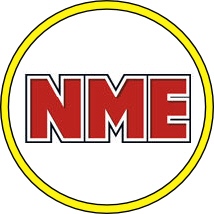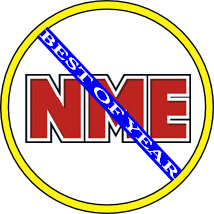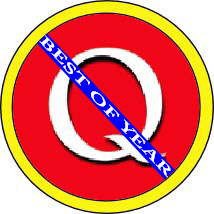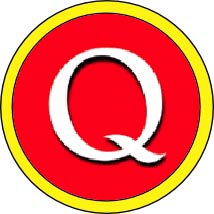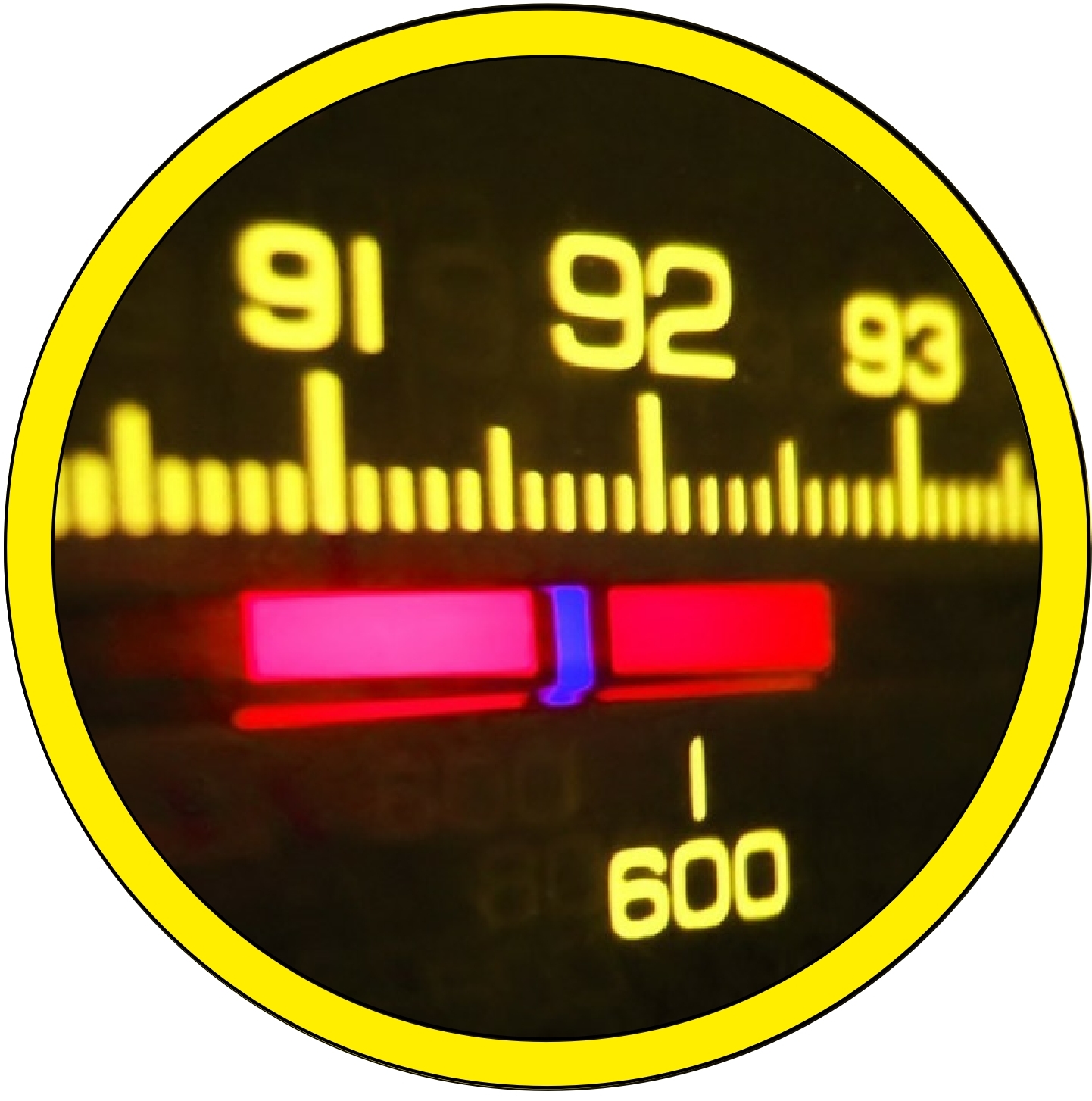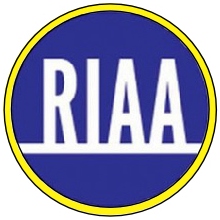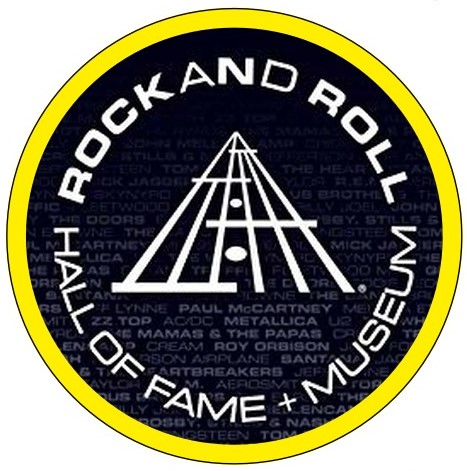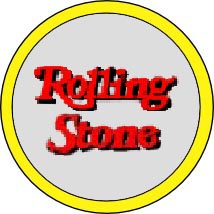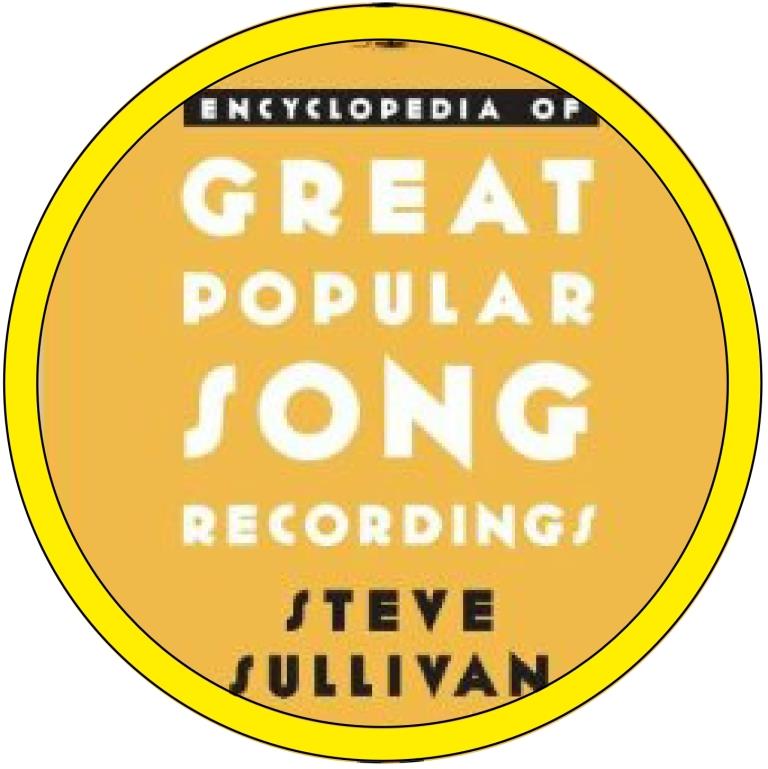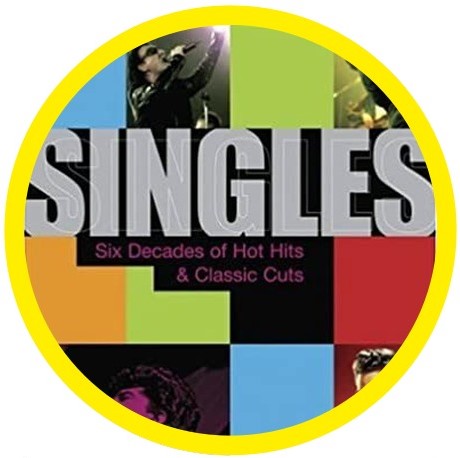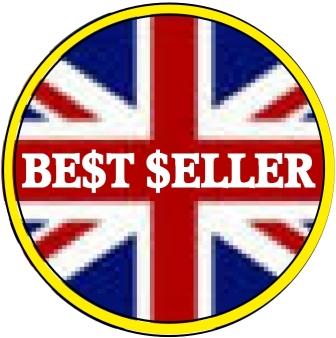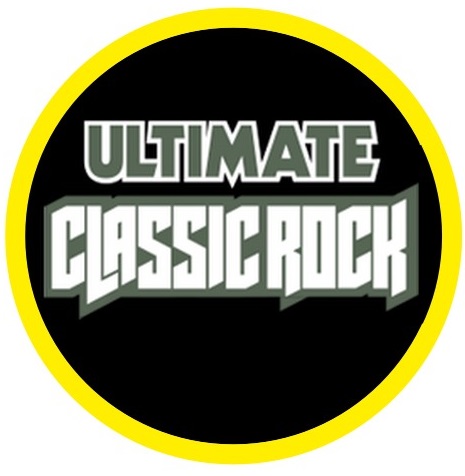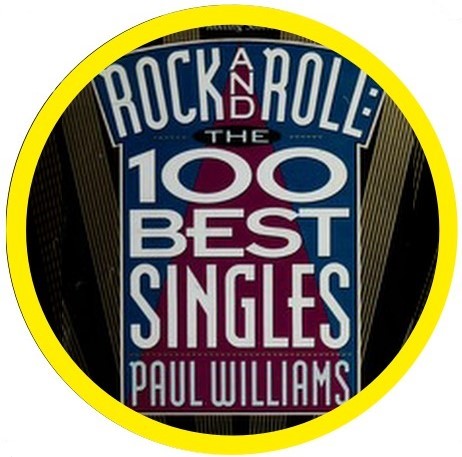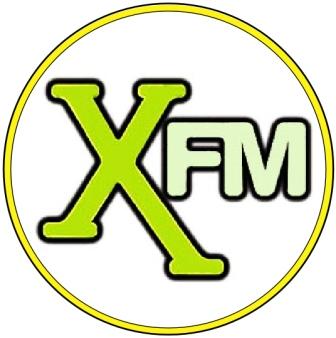 All Day and All of the Night (1964)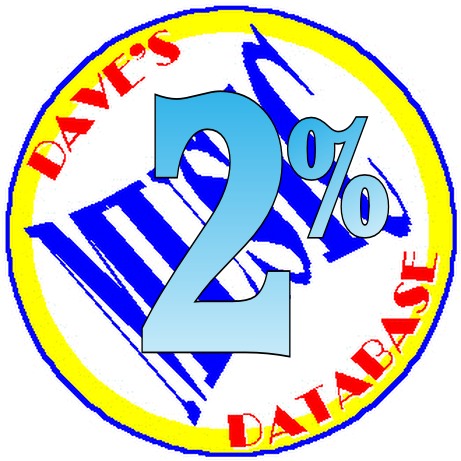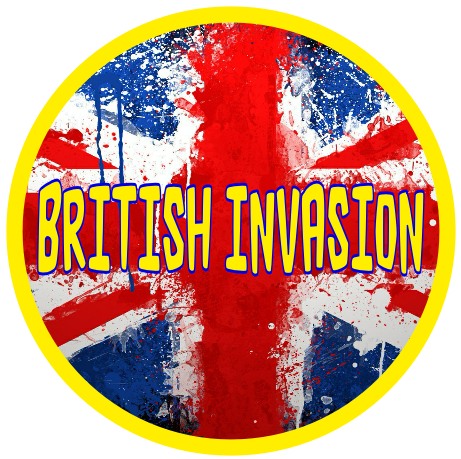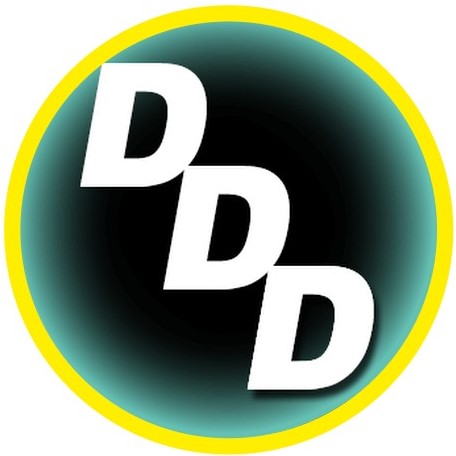 A Well Respected Man (1965)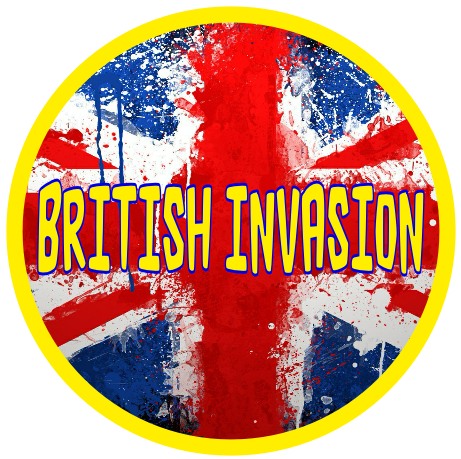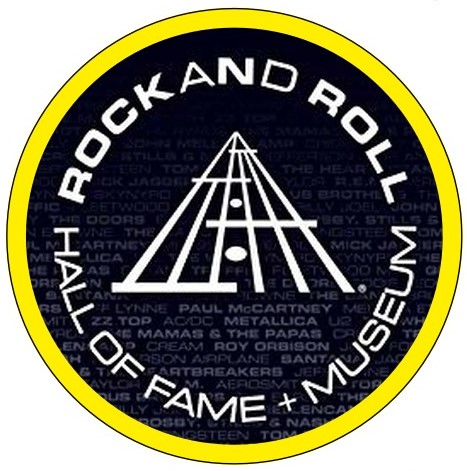 Tired of Waiting for You (1965)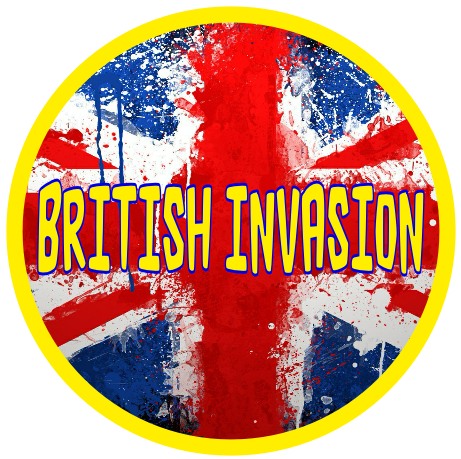 Sunny Afternoon (1966)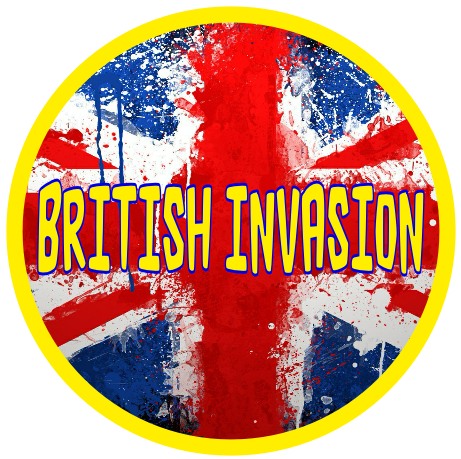 Waterloo Sunset (1967)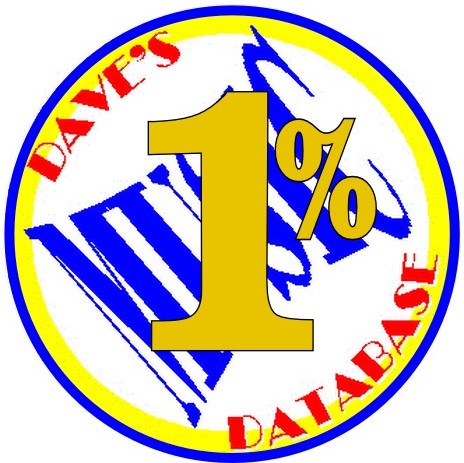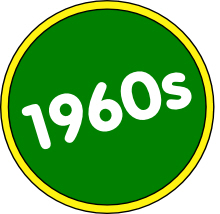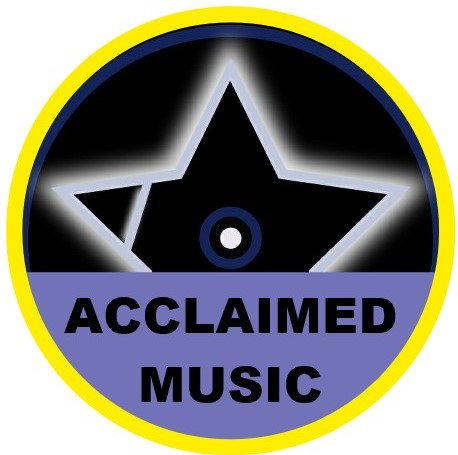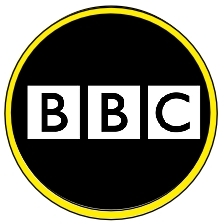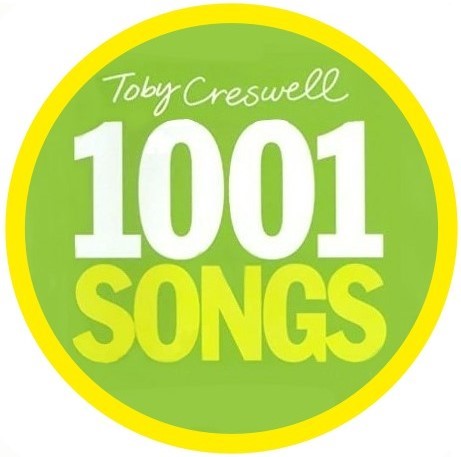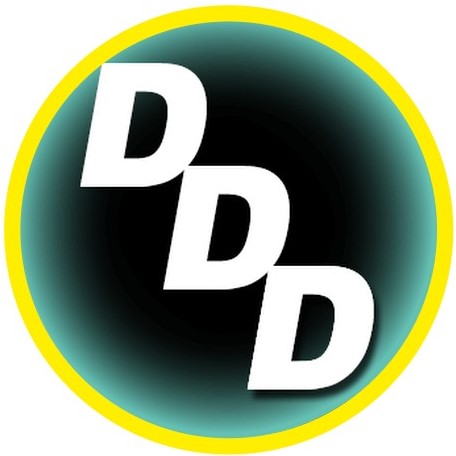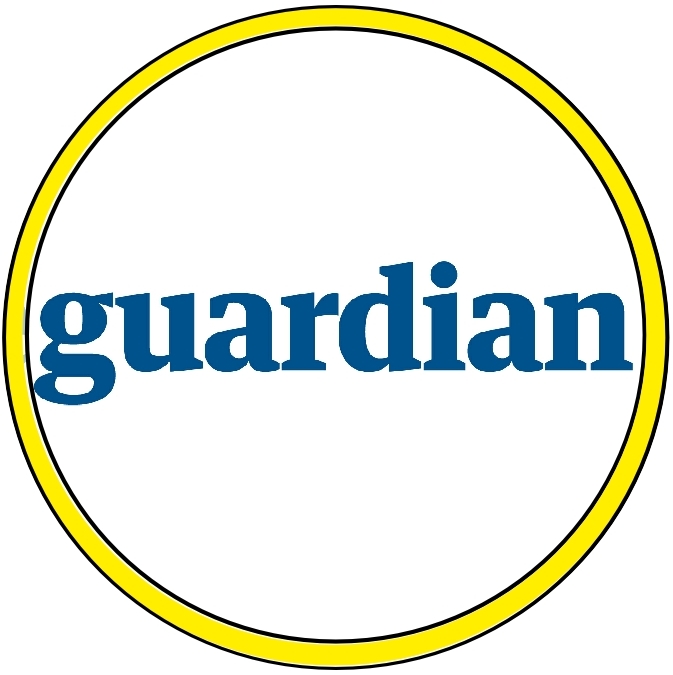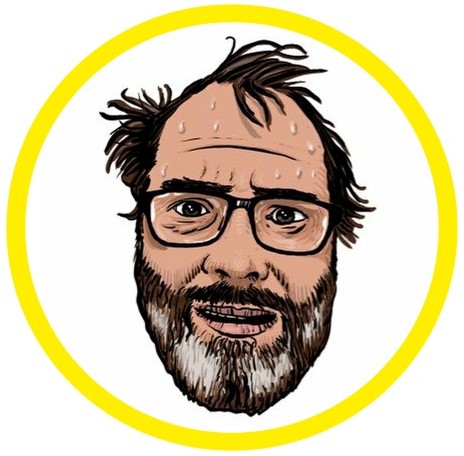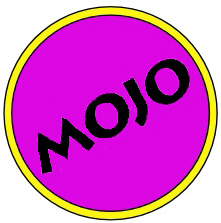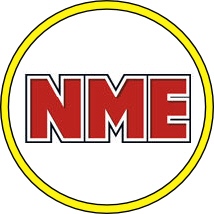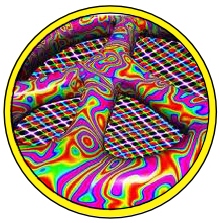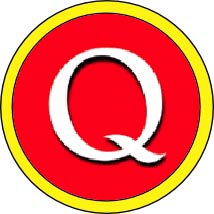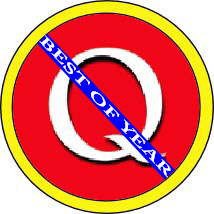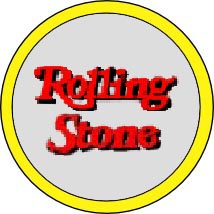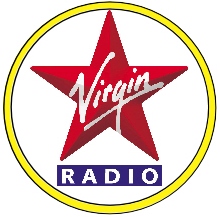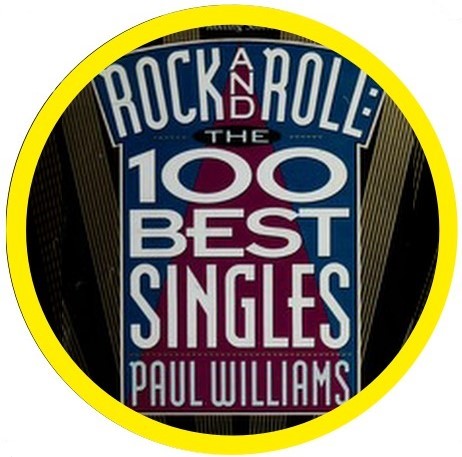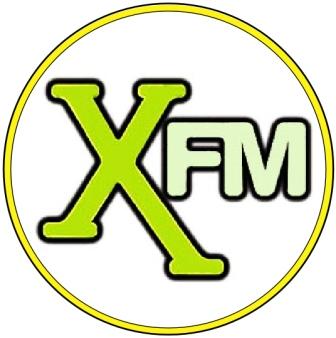 Lola (1970)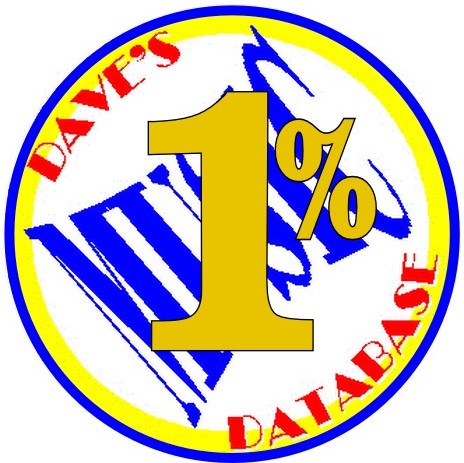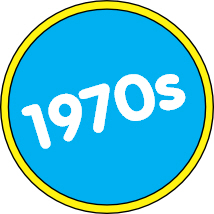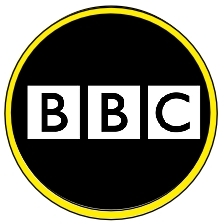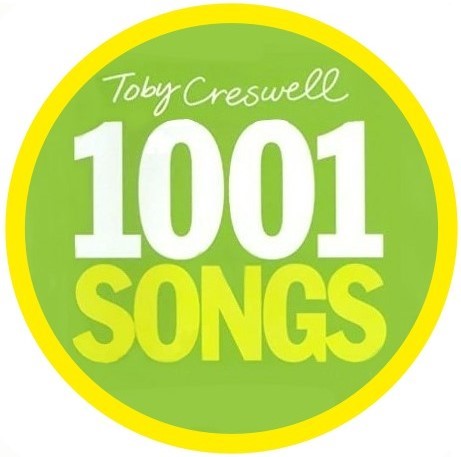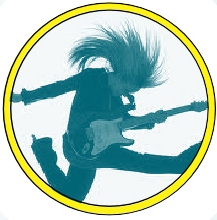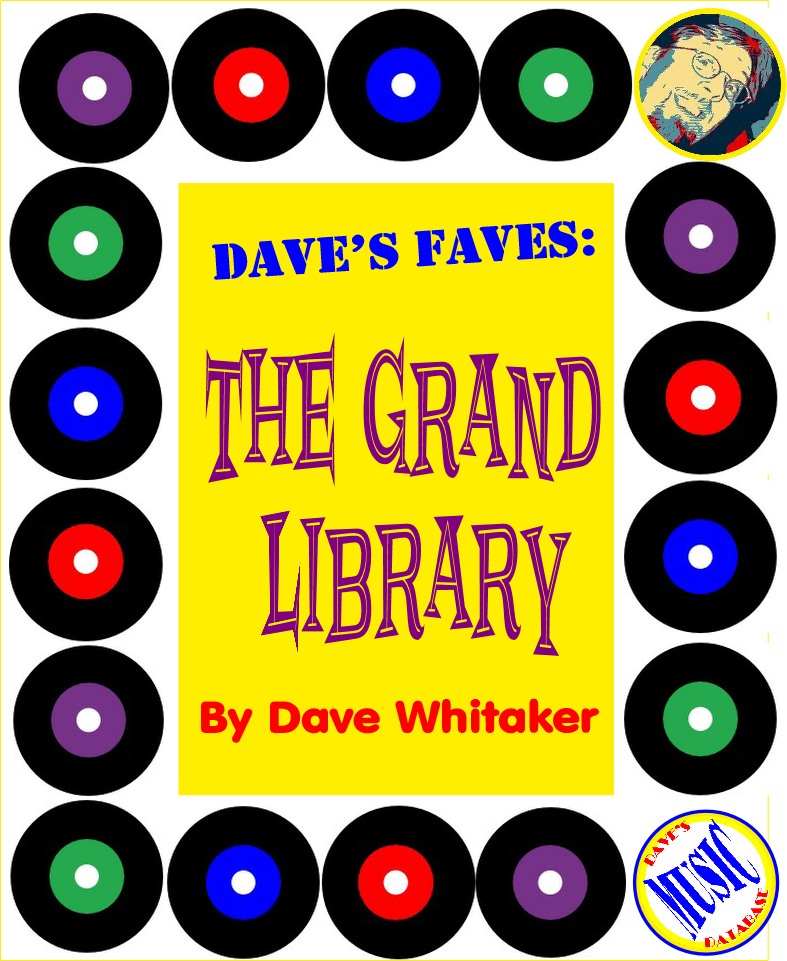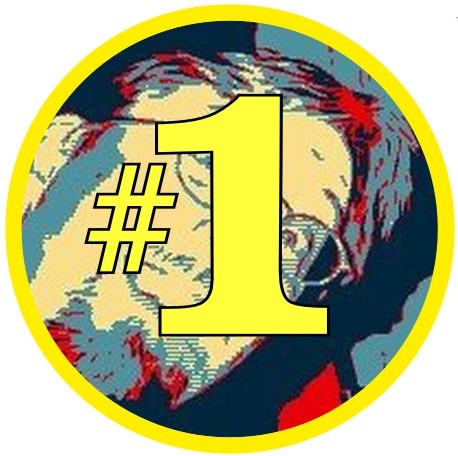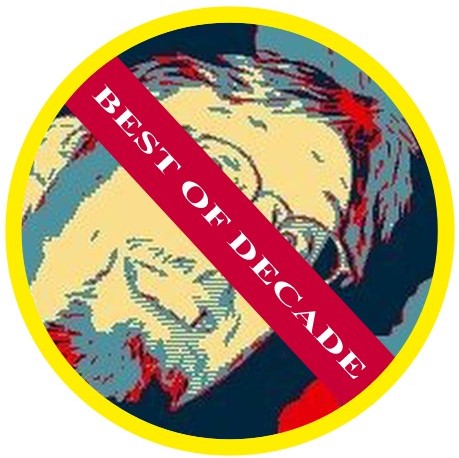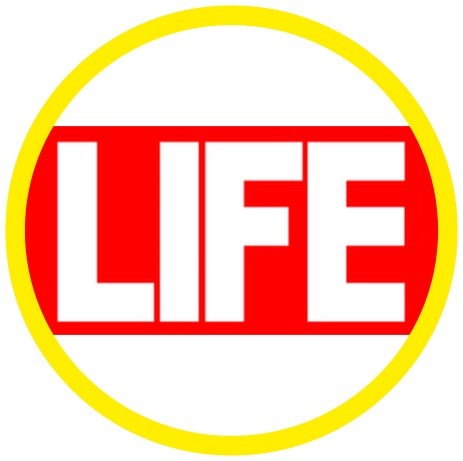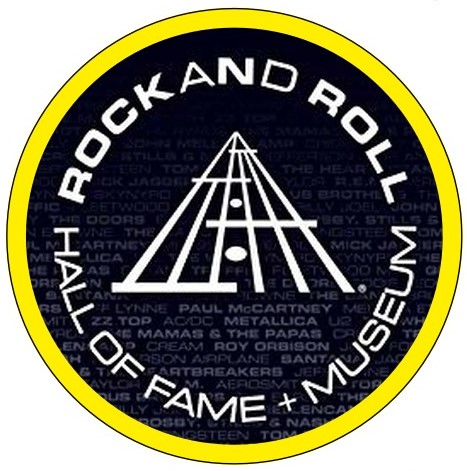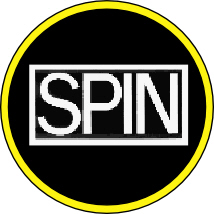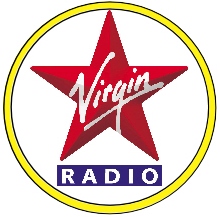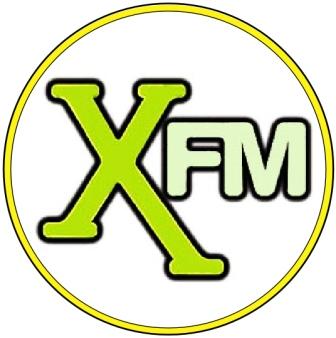 Father Christmas (1977)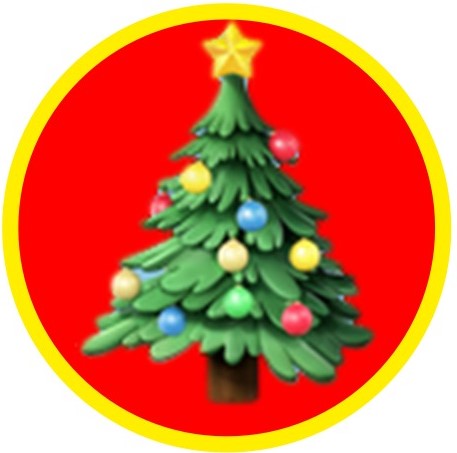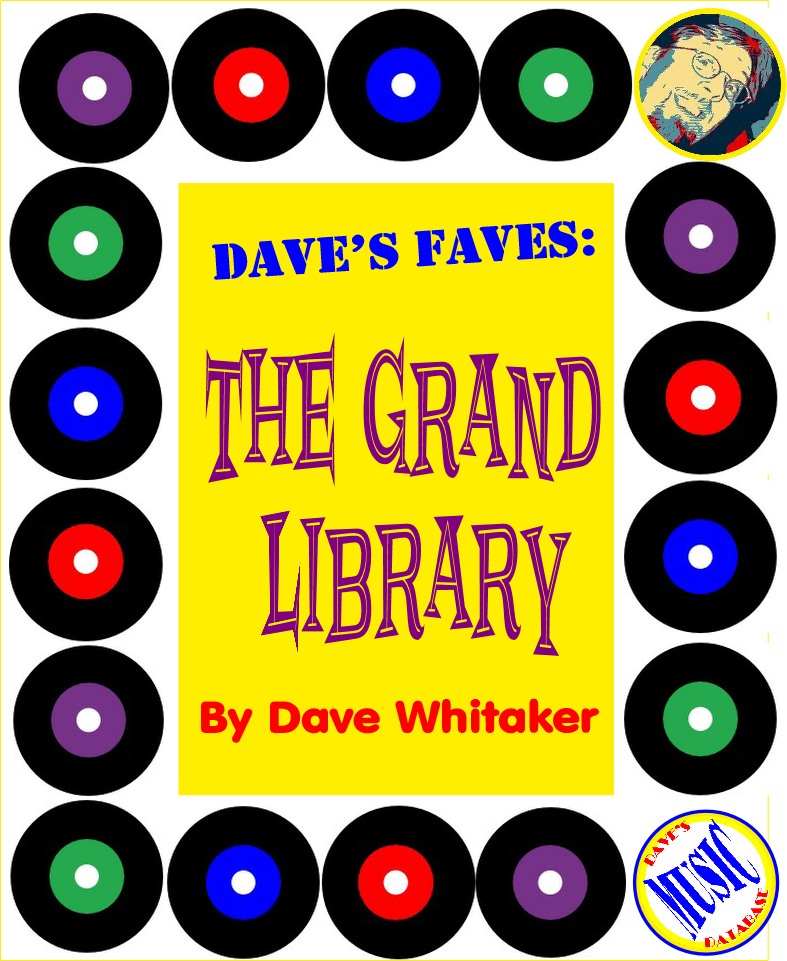 Album(s):
Something Else (1967)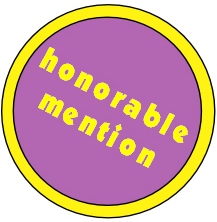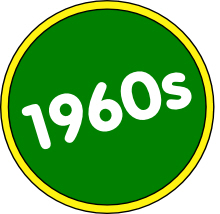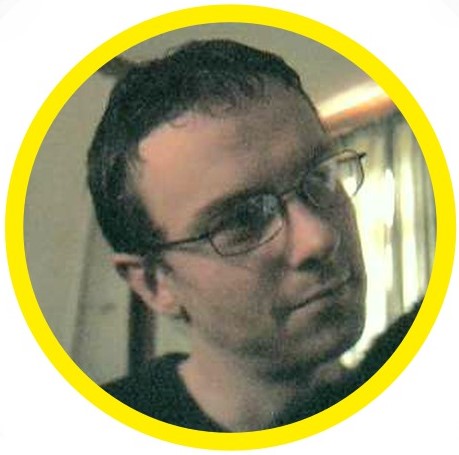 Village Green Preservation Society (1968)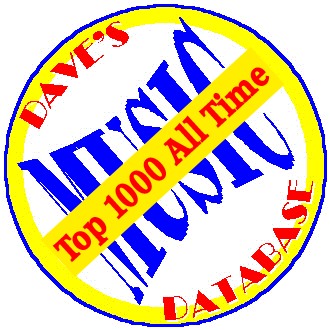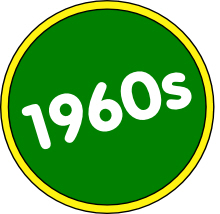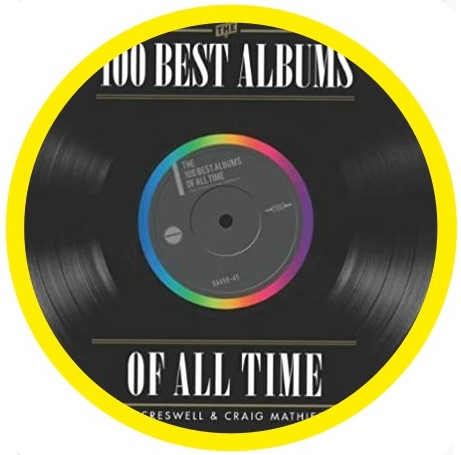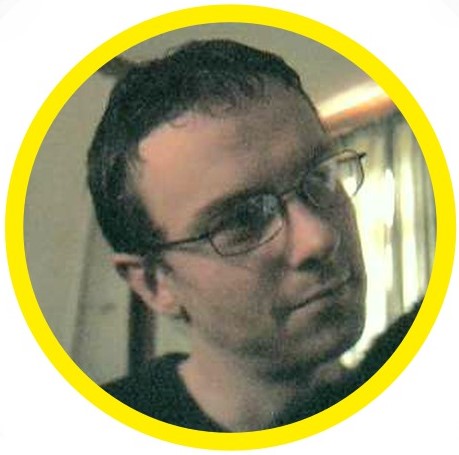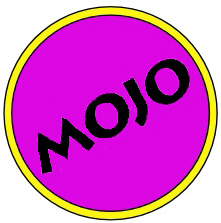 Muswell Hillbillies (1971)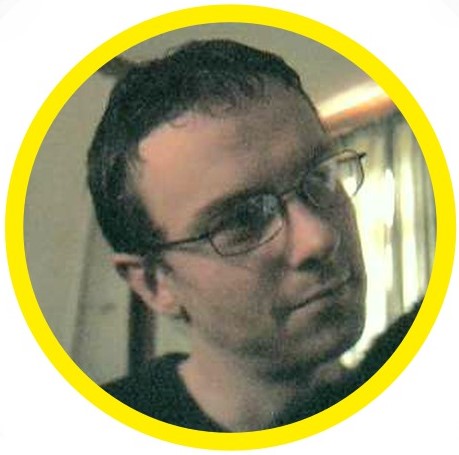 Kronikles (compilation: 1966-71, released 1972)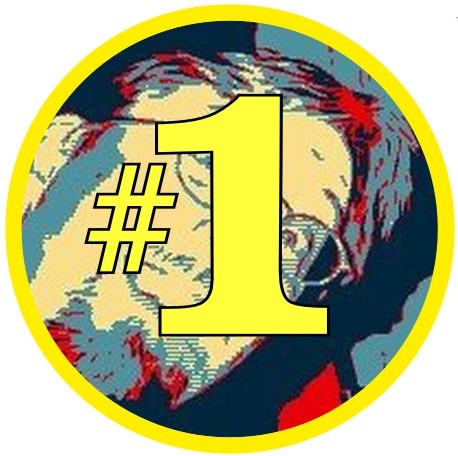 Greatest Hits (compilation, 1989)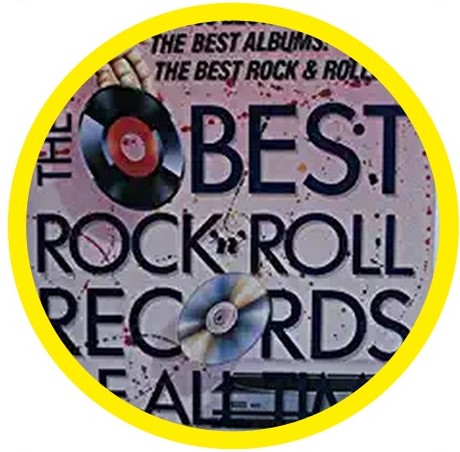 ---
Kathy Kirby
---
Andy Kirk
Song(s):
Until the Real Thing Comes Along (with Pha Terrell, 1936)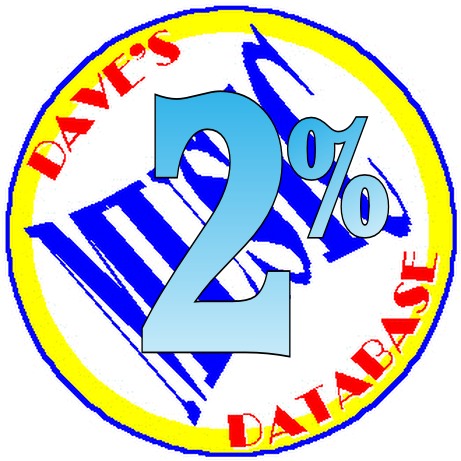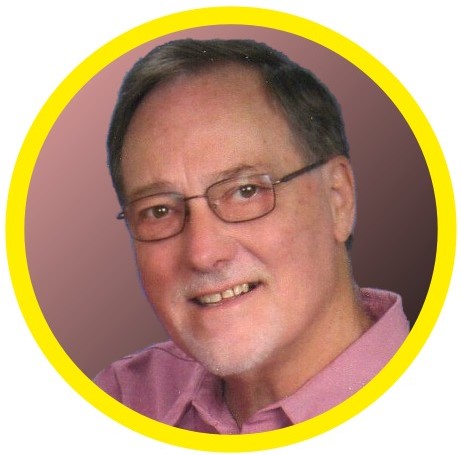 ---
Don Kirshner
Music executive/manager born 4/17/1934 in Bronx, NY. Died 1/17/2011. Known as "The Man with the Golden Ear." Worked as a songwriter at New York's famous Brill Building. Was pivotal in creating The Monkees and The Archies. Hosted live TV music show Don Kirshner's Rock Concert from 1973-1982.
---
Dorothy Kirsten
---
Kiseki
---
Kiss
Hard rock group formed in New York City. Noted for elaborate makeup and highly theatrical stage shows. Group appeared without makeup for the first time in 1983 on album cover Lick It Up, but returned to performing in their elaborate makeup and costumes. Active: 1973- Members: Gene Simmons (b/v), Paul Stanley (rhythm g/v), Paul "Ace" Frehley (g/v: 73-82, 96-), Peter Criss (d/v: 73-81, 96-), Eric Carr (d/v: 81-91; died of cancer on 11/25/91), Vinnie Vincent (g: 82-84), Mark St. John (g: 84-85), Bruce Kulick (g: 85-96), Eric Singer (d: 91-96)
Song(s):
Kiss: Top 20 Songs
Rock and Roll All Nite (1975)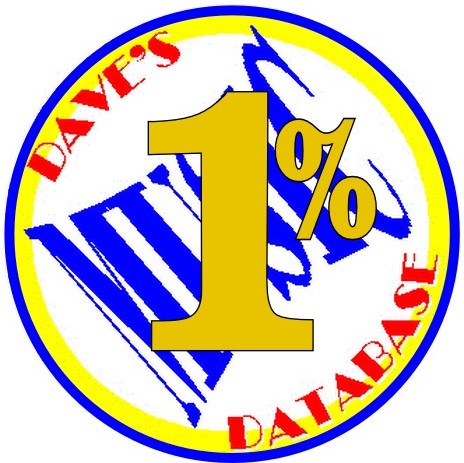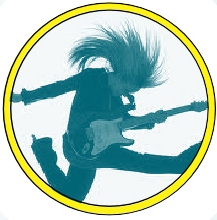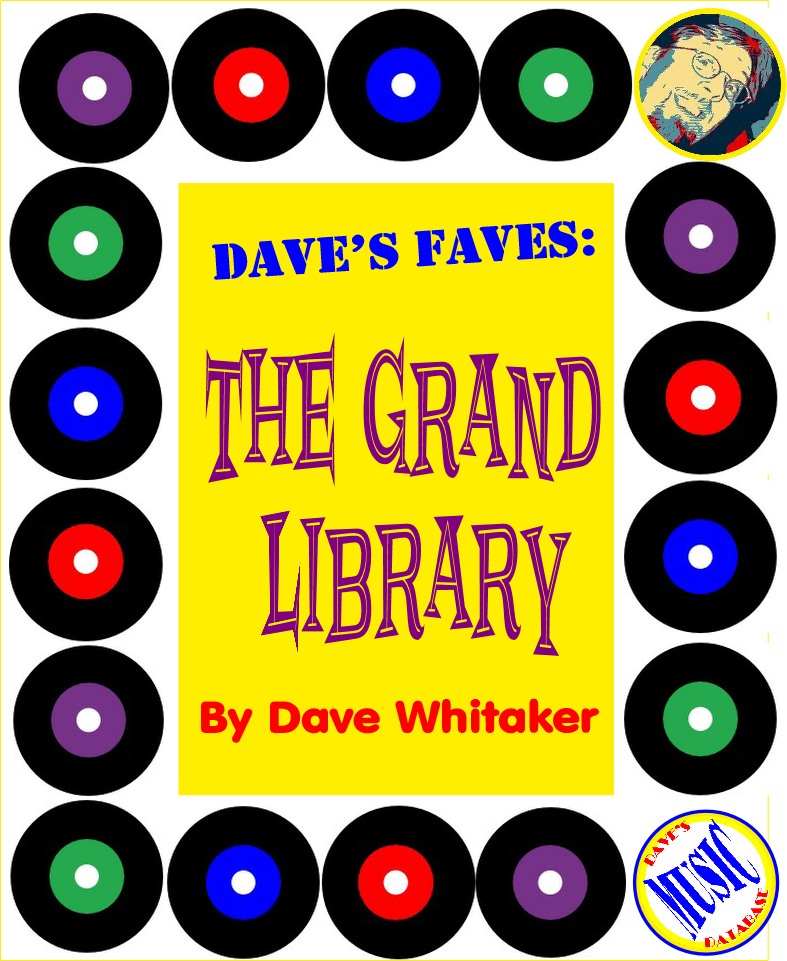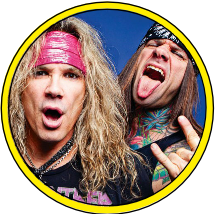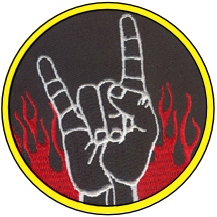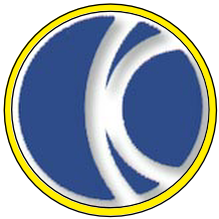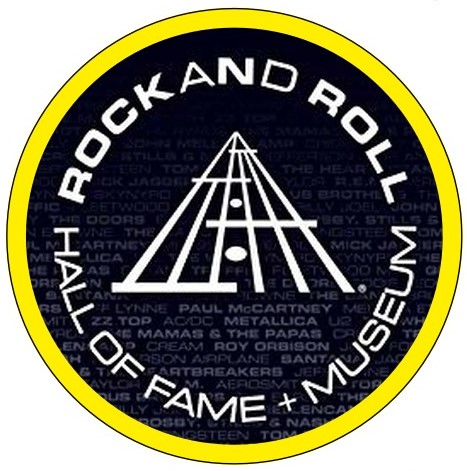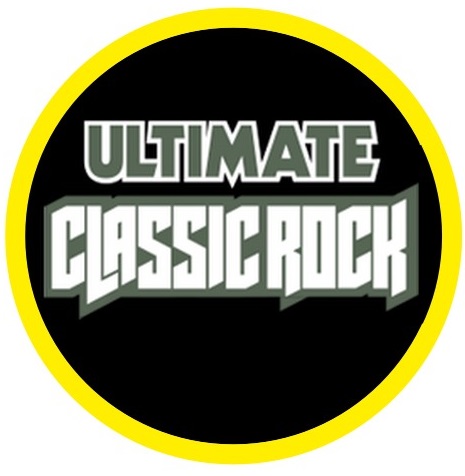 Detroit Rock City (1976)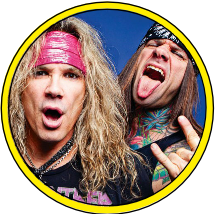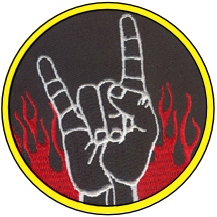 Beth (1976)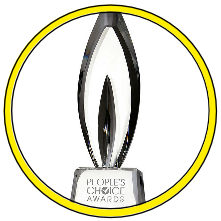 I Was Made for Lovin' You (1979)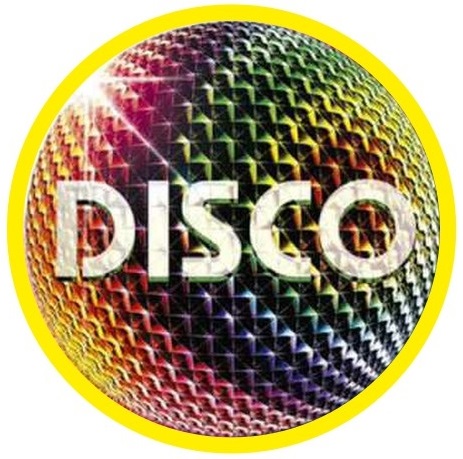 Lick It Up (1983)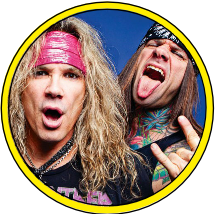 Heaven's on Fire (1984)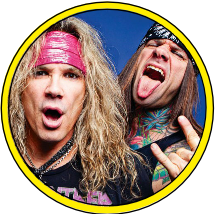 Tears Are Falling (1985)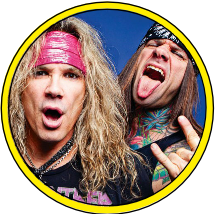 Album(s):
Alive! (live, 1975)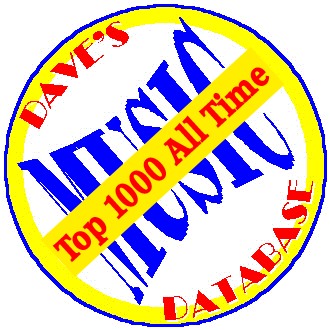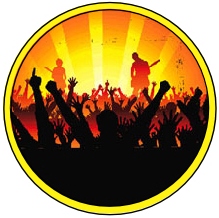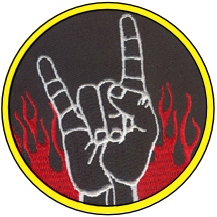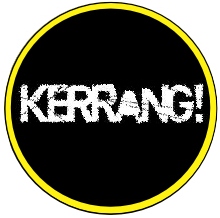 Destroyer (1976)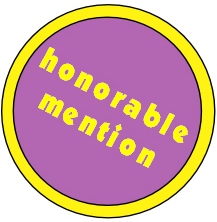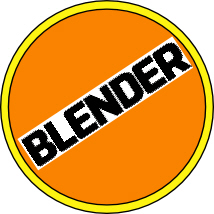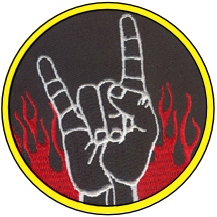 The DMDB Blog:
Why Kiss Belong in the Rock and Roll Hall of Fame (2/12/2011)
---
Evgeny Kissin
Classical pianist.
---
Eartha Kitt
American singer born 1/17/1927. Died 12/25/2008.
---
Michael Kiwanuka
Song(s):
Black Man in a White World (2017)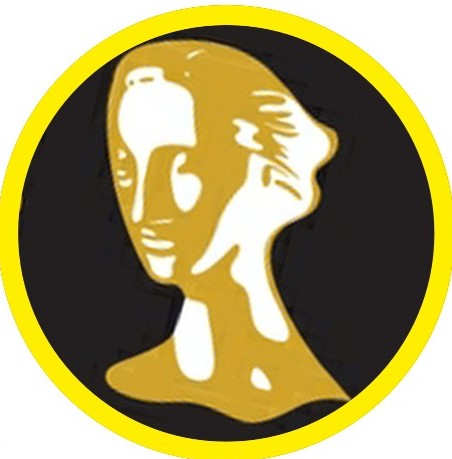 ---
Kix
Song(s):
Don't Close Your Eyes (1988)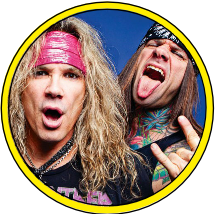 ---
Viola Klaiss
Song(s):
Ramona (1928) – see Gene Austin
---
Klaxons
Album(s):
Myths of the Near Future (2007)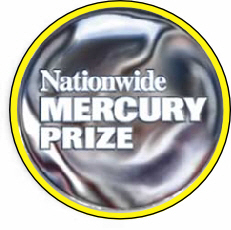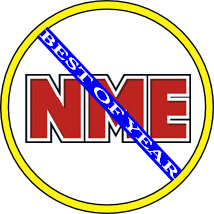 ---
Allen Klein
Music manager born 12/18/1931 in Newark, NJ. Died 7/4/2009. With The Beatles and The Rolling Stones.
---
The KLF
---
Olive Kline
Song(s):
They Didn't Believe Me (1915) – see Harry MacDonough
Hello Frisco! (with Edward Hamilton, 1915)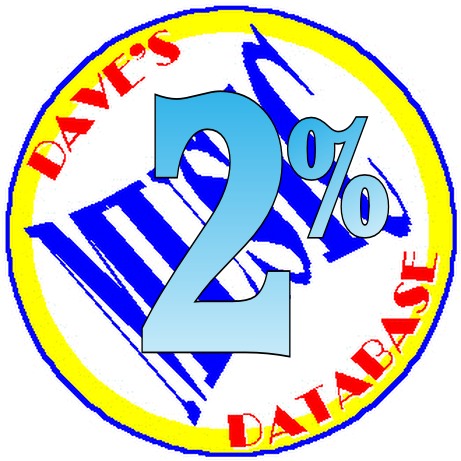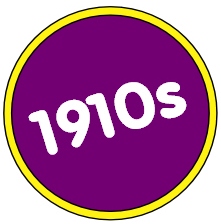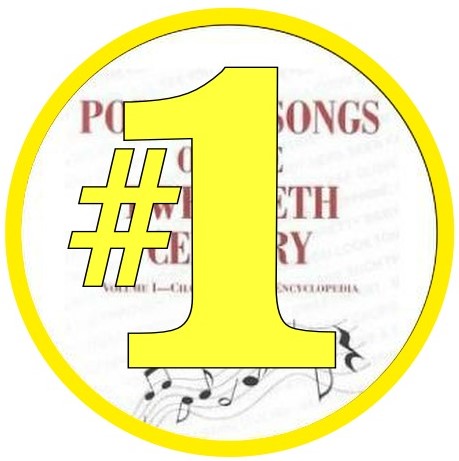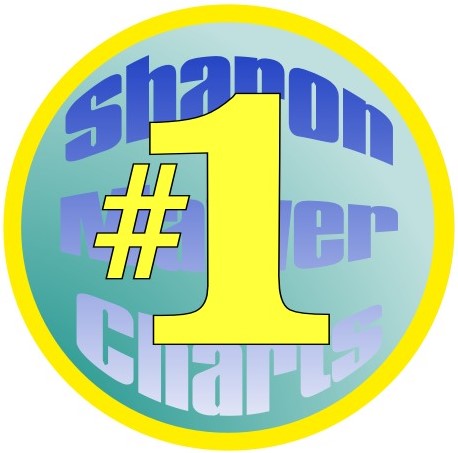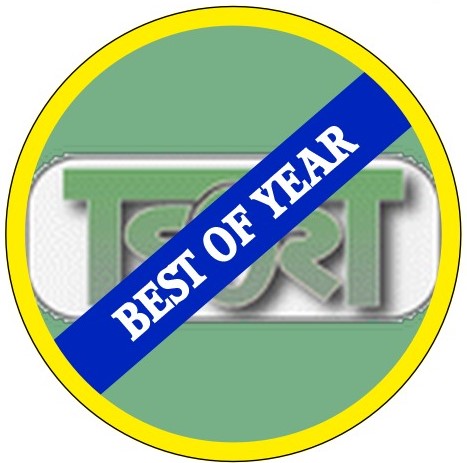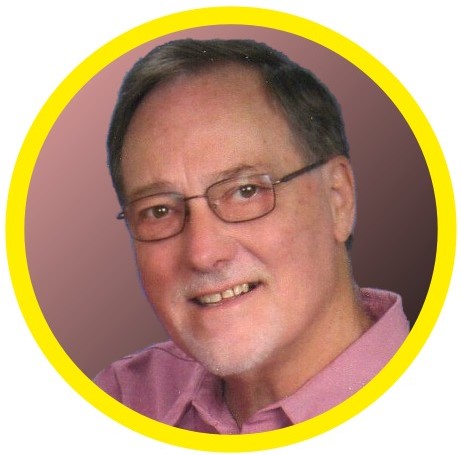 Kiss Me Again (1916)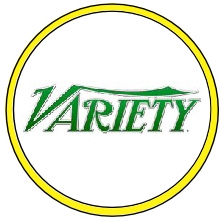 ---
The Knack
Song(s):
My Sharona (1979)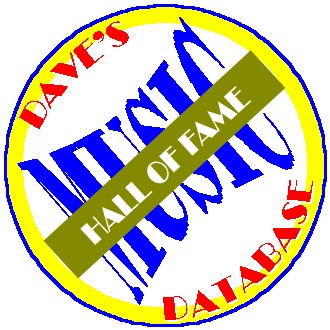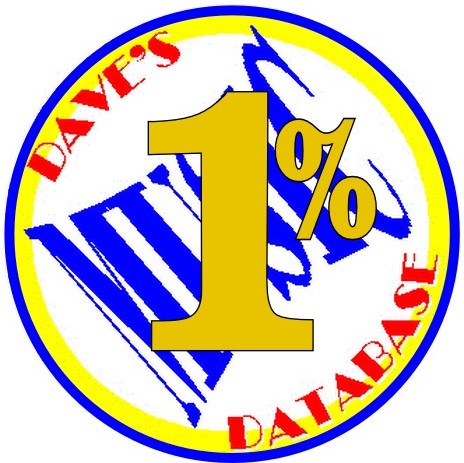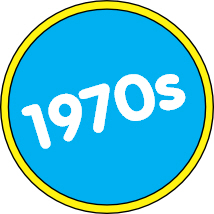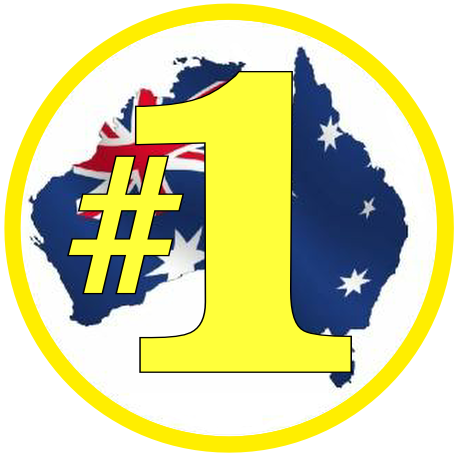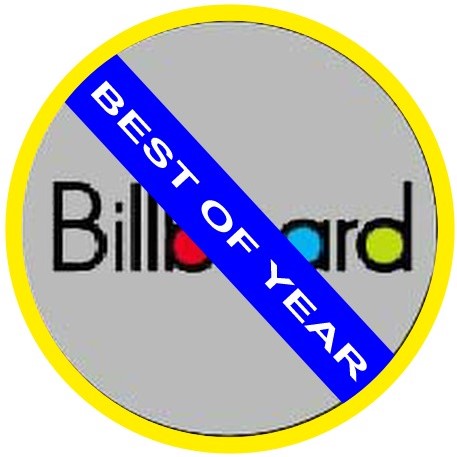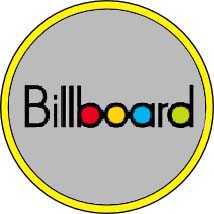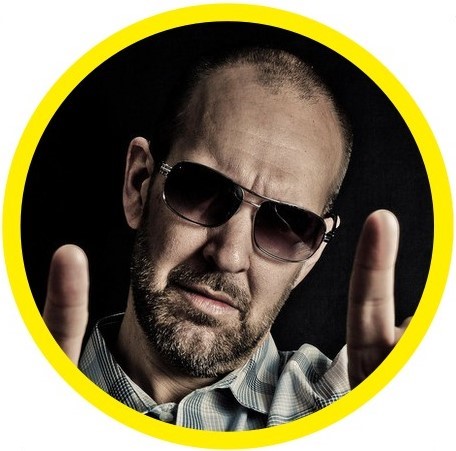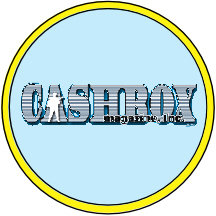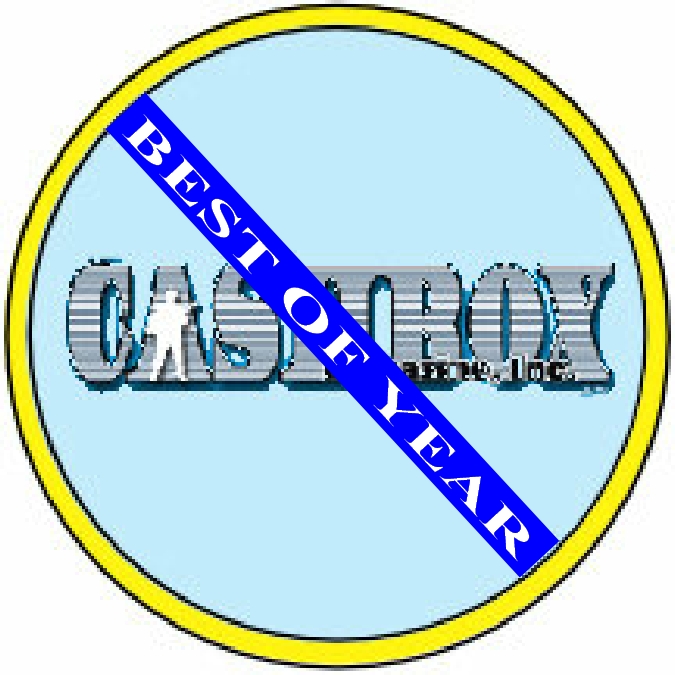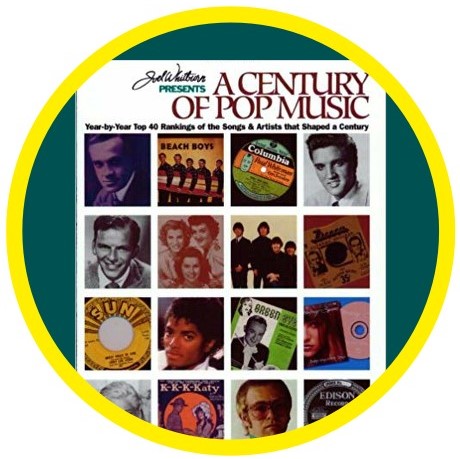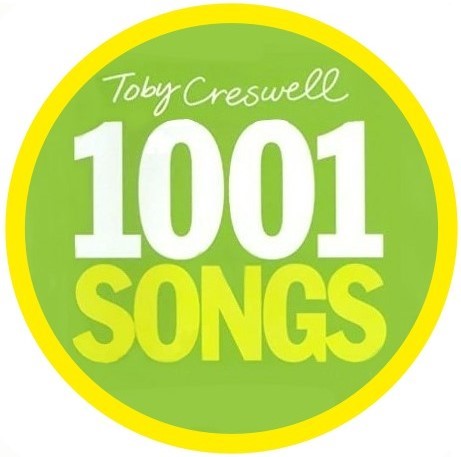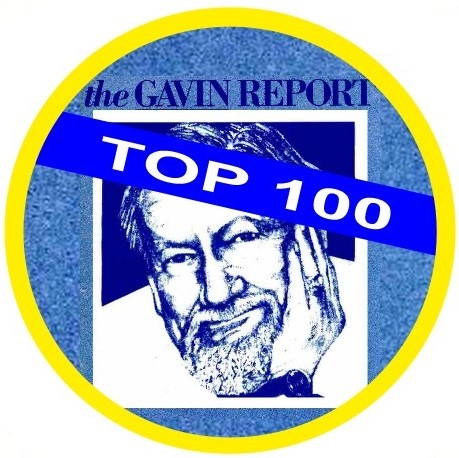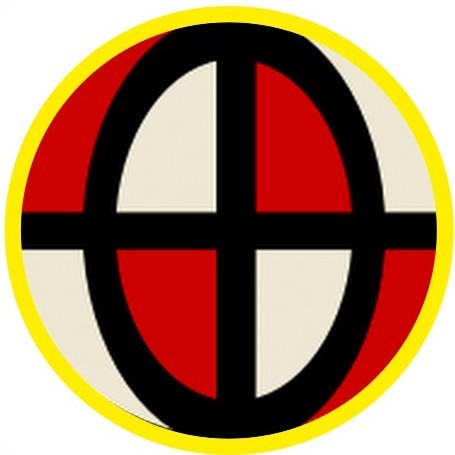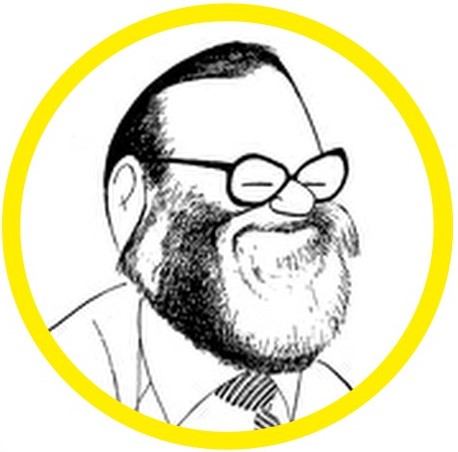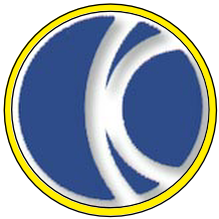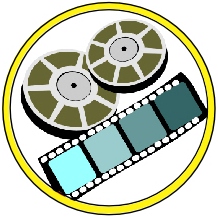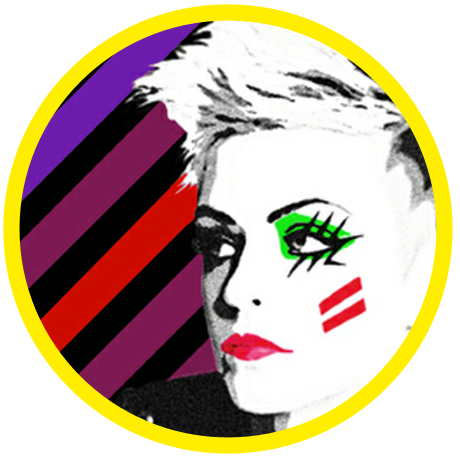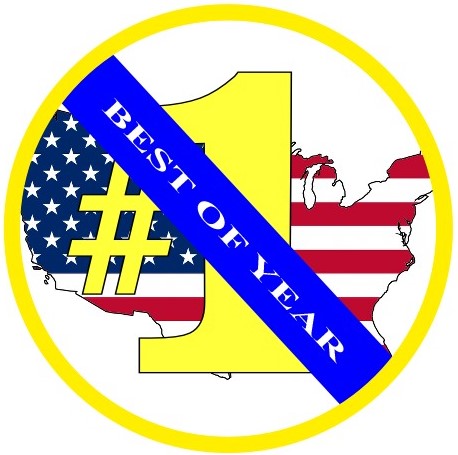 ---
The Knickerbocker Quartet
Song(s):
Pack Up Your Troubles in Your Old Kit Bag and Smile, Smile, Smile (1917)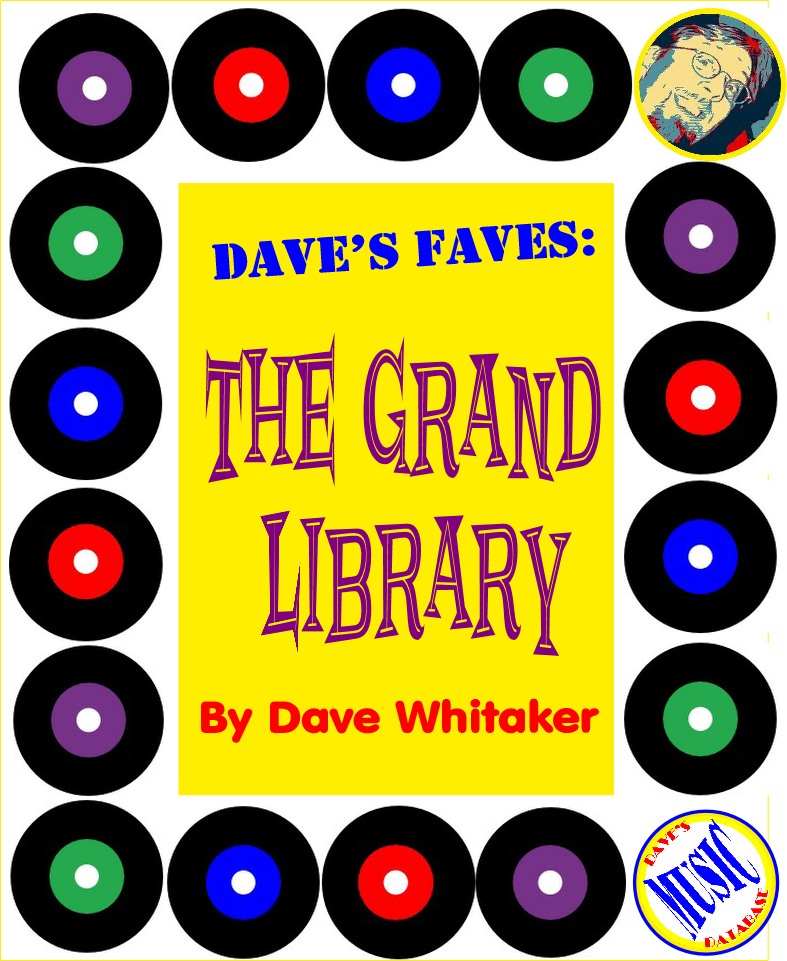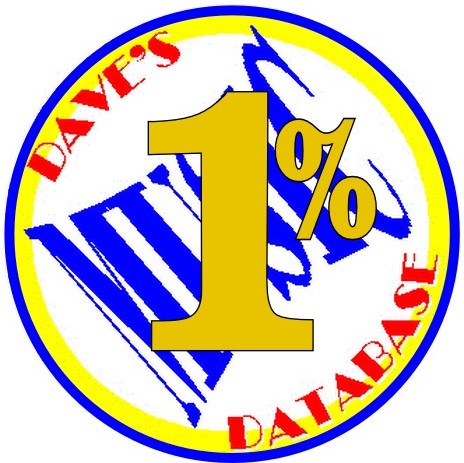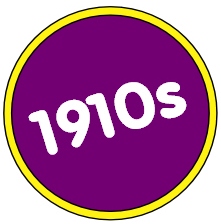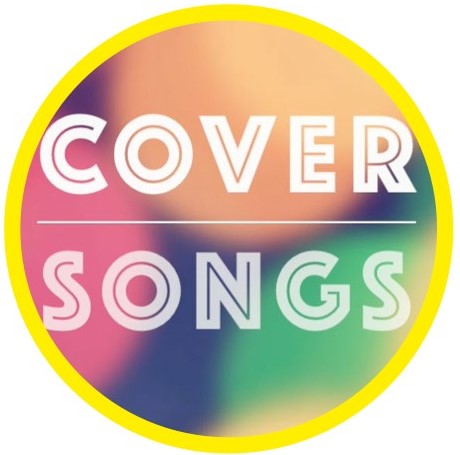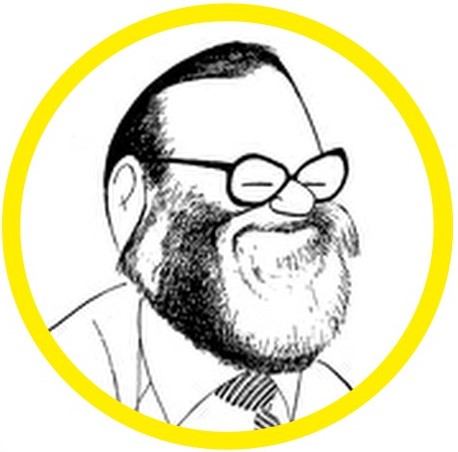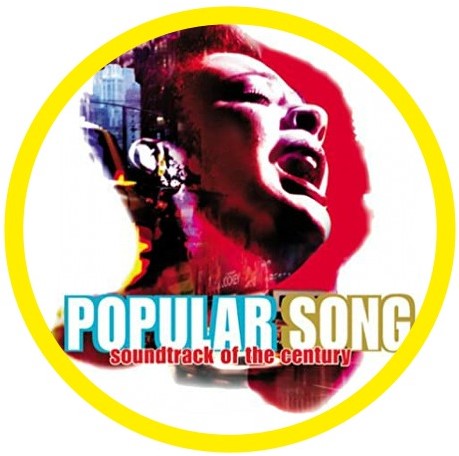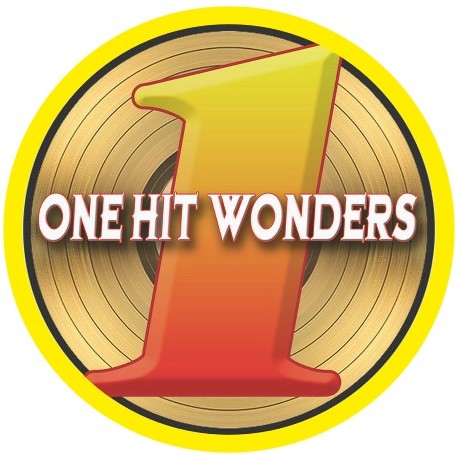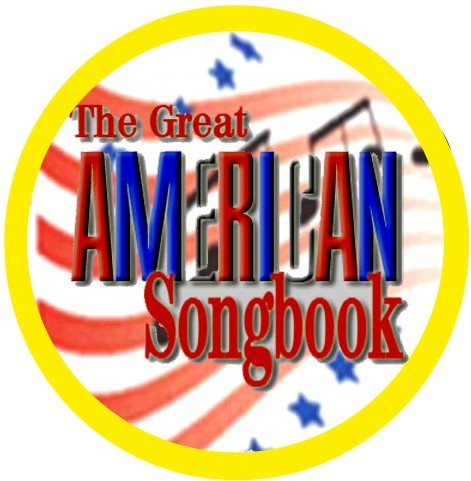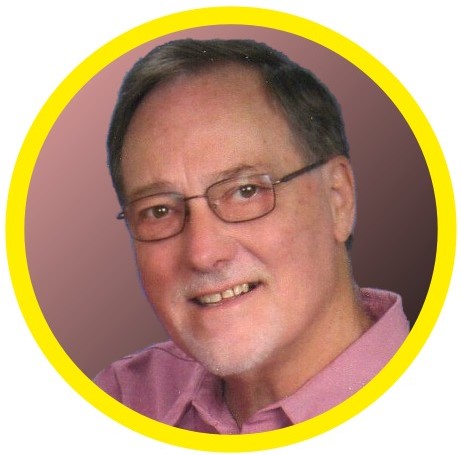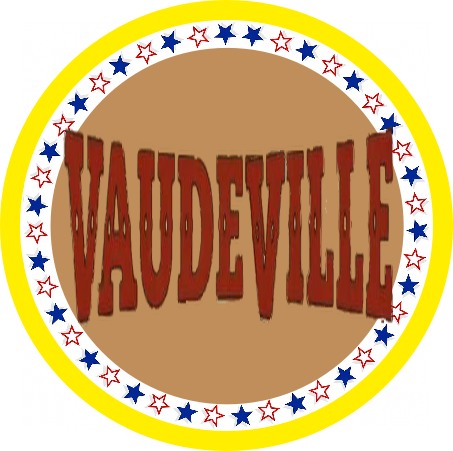 ---
Evelyn Knight
Song(s):
A Little Bird Told Me (with the Stardusters, 1948)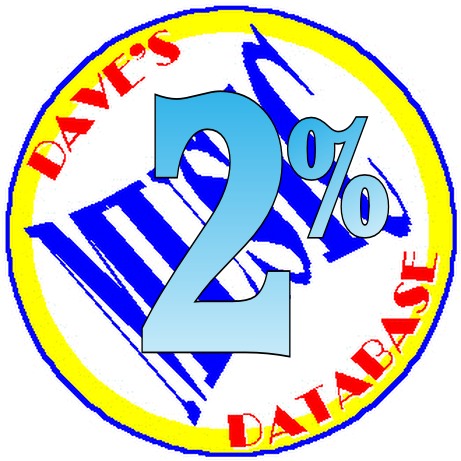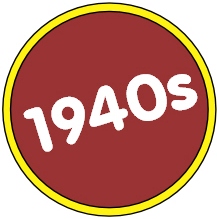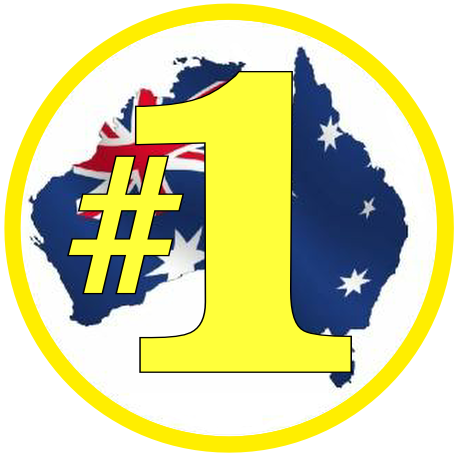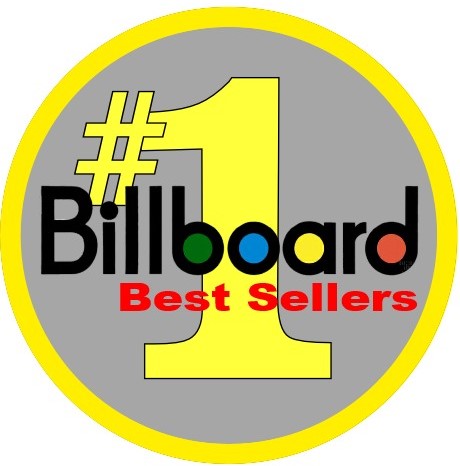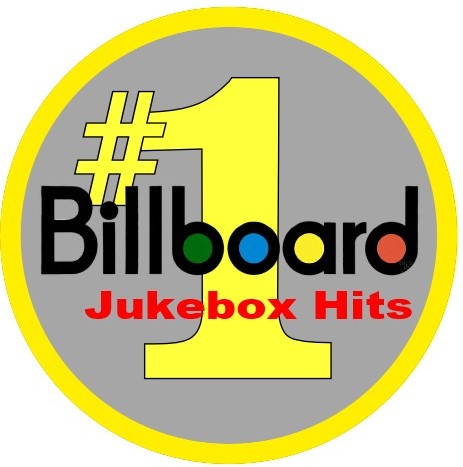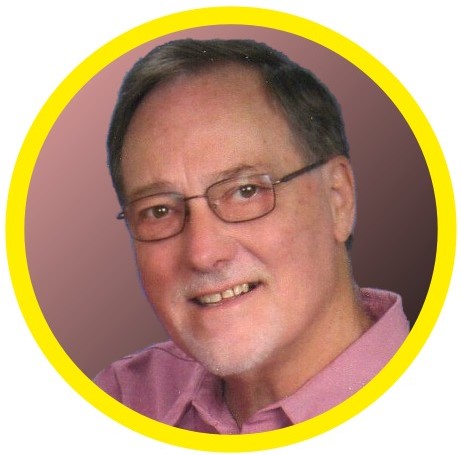 Powder Your Face with Sunshine (Smile! Smile! Smile!) (with the Stardusters, 1948)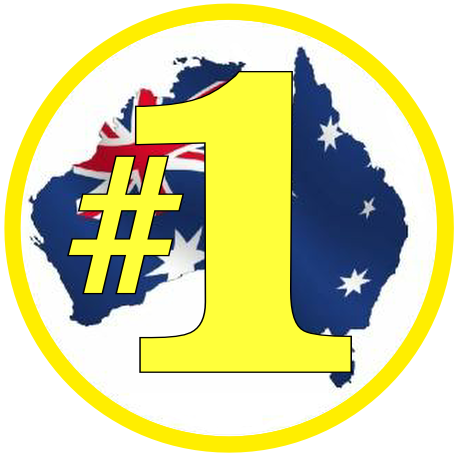 ---
Gladys Knight (& The Pips)
R&B singer born 5/28/1944 in Atlanta, GA. The Pips: her brother Merald "Bubba" Knight and sister Brenda (58-59) with cousins William and Eleanor Guest (58-59). Named "Pips" for their manager, cousin James "Pips" Woods. First recorded for Brunswick in 1958. Later members: cousins Edward Patten (59-; died of a stroke on 2/25/2005 at age 65) and Langston George (59-62). Due to legal problems, Gladys couldn't record with the Pips from 1977-80.
Song(s):
I Heard It Through the Grapevine (1967)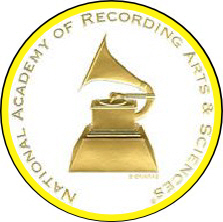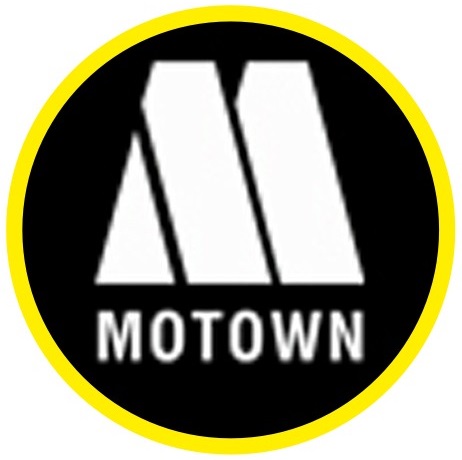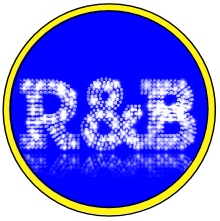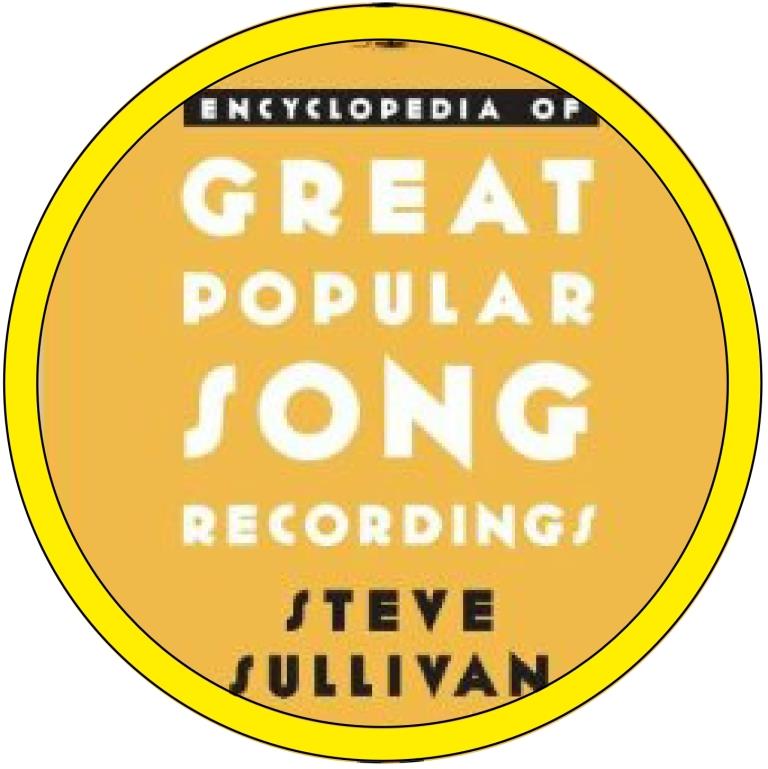 Midnight Train to Georgia (1973)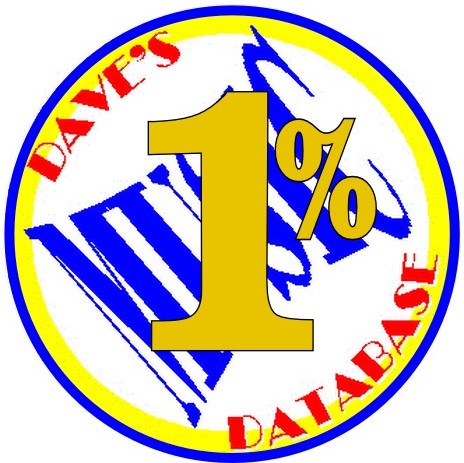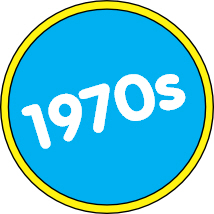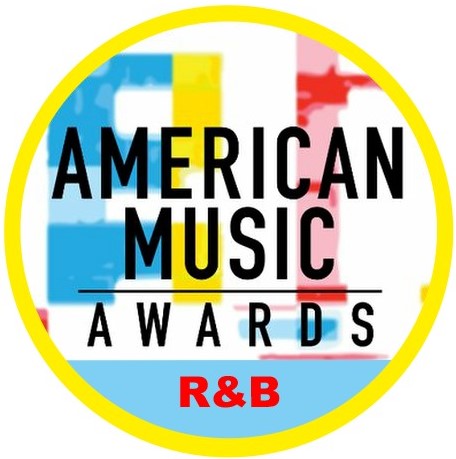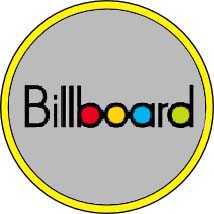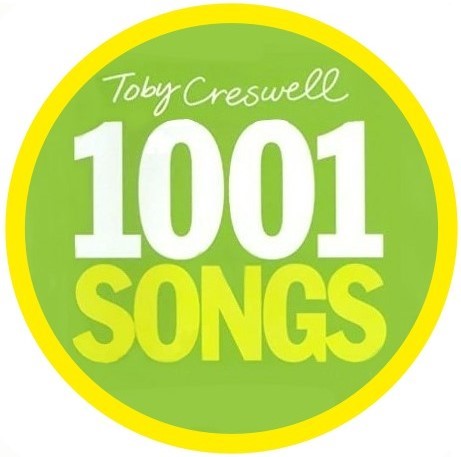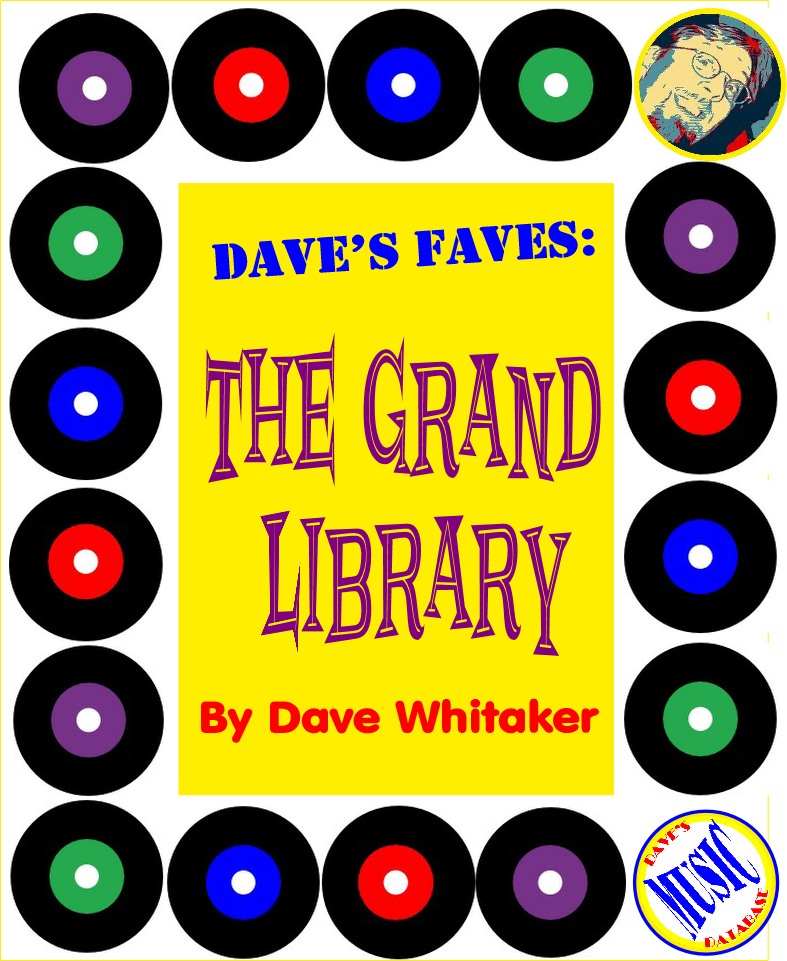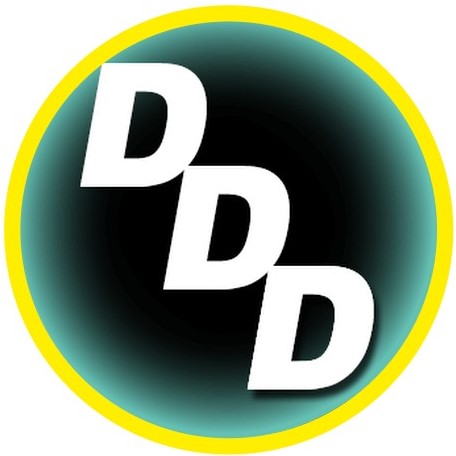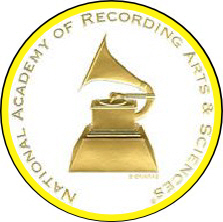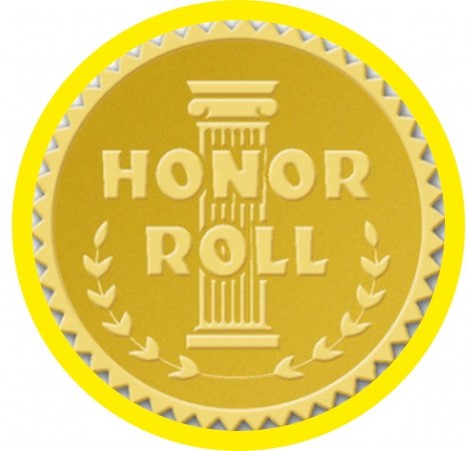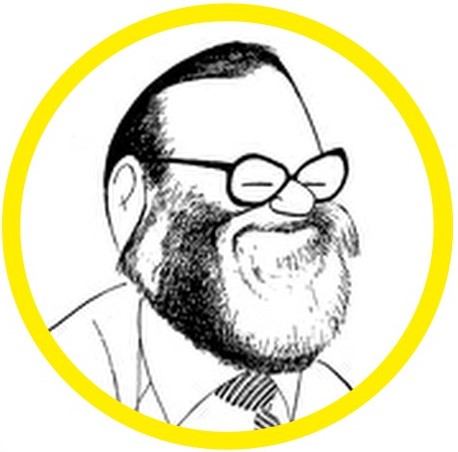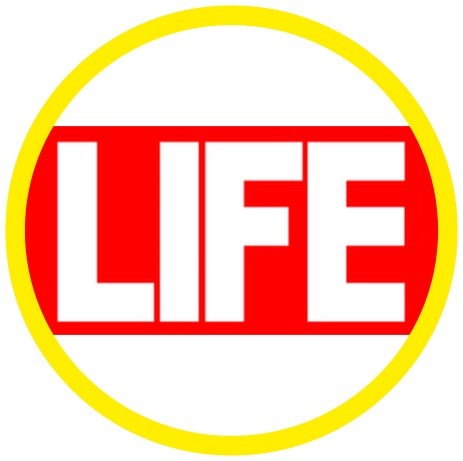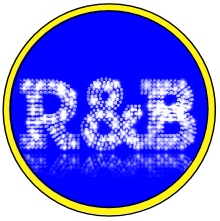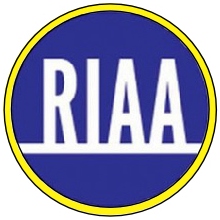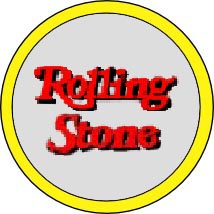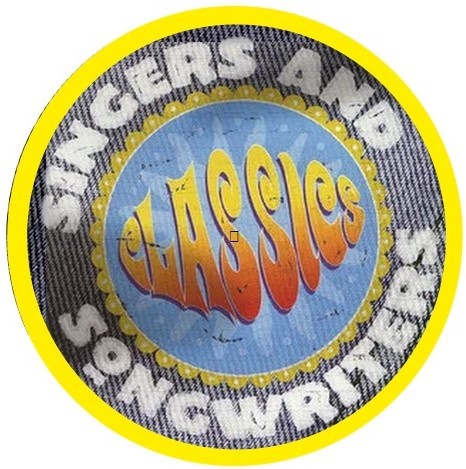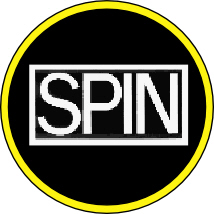 That's What Friends Are For (1985) – see Dionne Warwick
Album(s):
Imagination (with the Pips, 1973)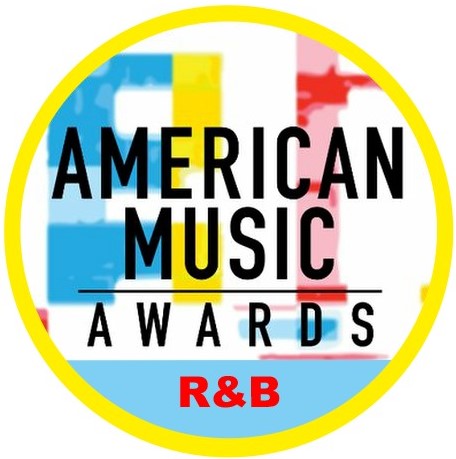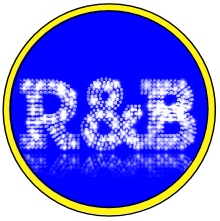 ---
Holly Knight
Rock songwriter.
Songwriting credits include:
Aerosmith ("Rag Doll")
Animotion ("Obsession")
Pat Benatar ("Love Is a Battlefield", "Invincible")
Heart ("Never")
Scandal ("The Warrior")
Rod Stewart ("Love Touch")
Tina Turner ("Better Be Good to Me", "The Best")
John Waite ("Change")
---
Jean Knight
---
Robert Knight
Song(s):
Everlasting Love (1967)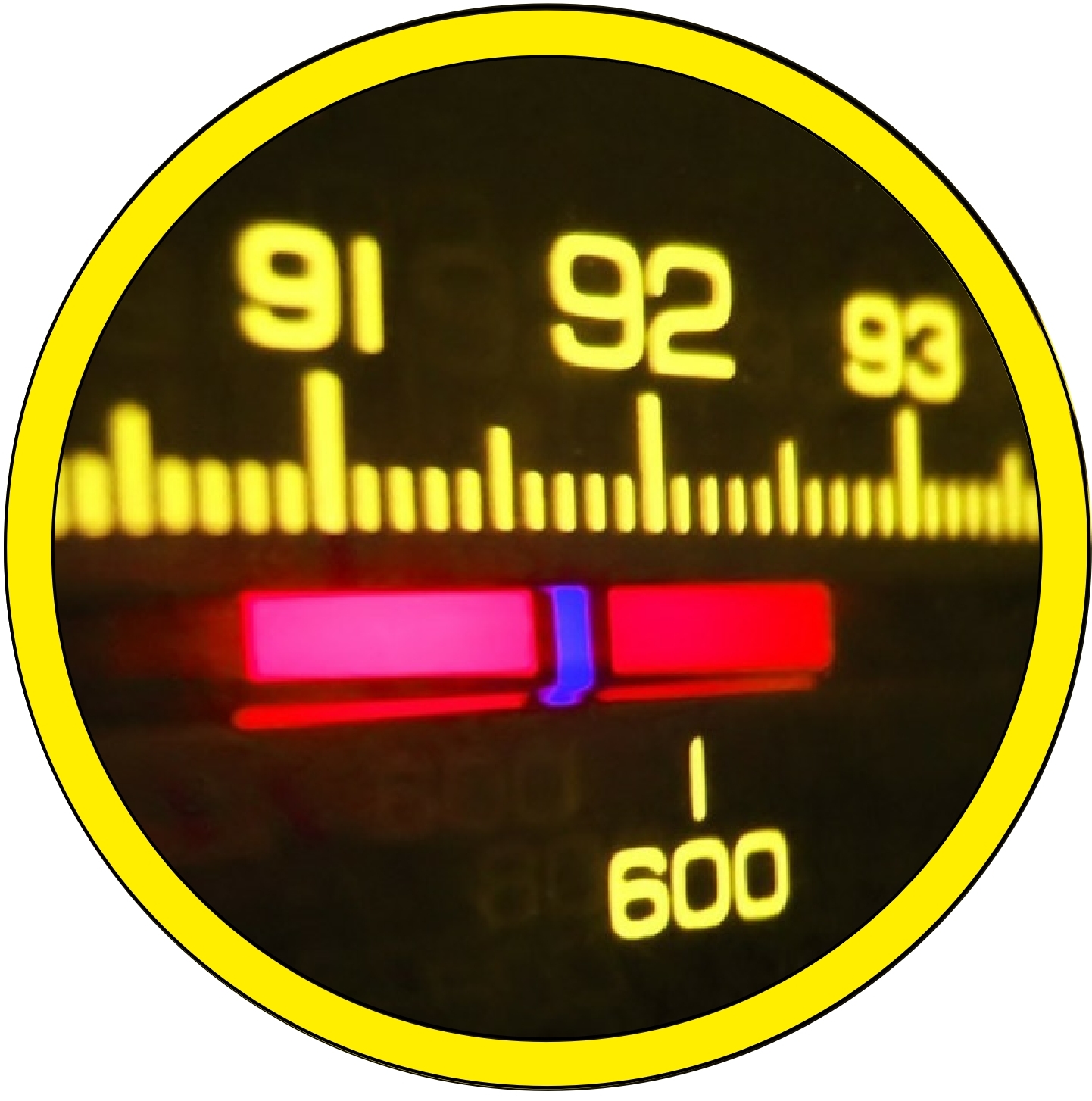 ---
Suge Knight
Record executive with Death Row Records (Dr. Dre's The Chronic, Snoop Dogg's Doggy Style). Born Marion Hugh Knight Jr. on 4/19/1965 in Compton, CA.
---
Mark Knopfler
Rrock singer/songwriter and guitarist with Dire Straits. Born 8/12/1949 in Glasgow, Scotland.
---
Beyonce Knowles
– see Beyoncé
---
Mathew Knowles
Record executive and manager born 1/9/1952 in Gadsden, AL. With Destiny's Child, which featured his daughter and future solo star Beyoncé. Also father of R&B singer Solange.
---
Buddy Knox
---
Kodak Black
Song(s):
Zeze (with Travis Scott, 2018)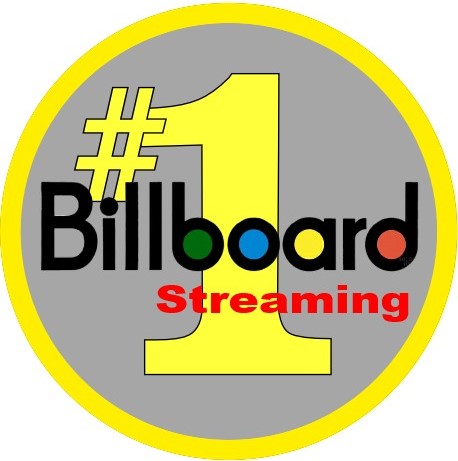 ---
Ted Koehler
Song(s) written by Koehler:
Stormy Weather (Keeps Rainin' All the Time) (with Harold Arlen, 1933) – see Ethel Waters
Stormy Weather (Keeps Rainin' All the Time) (with Harold Arlen, 1933) – see Lena Horne
---
Bob Koester
---
Kool & the Gang
Song(s):
Jungle Boogie (1973)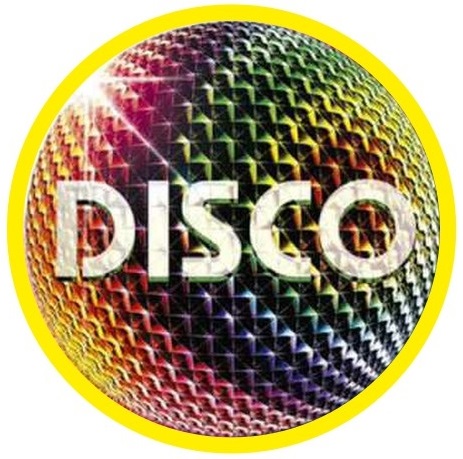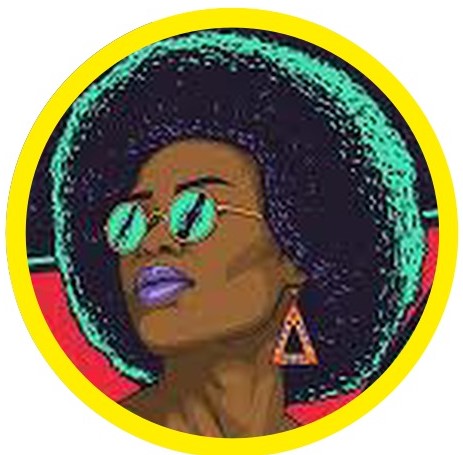 Funky Stuff (1973)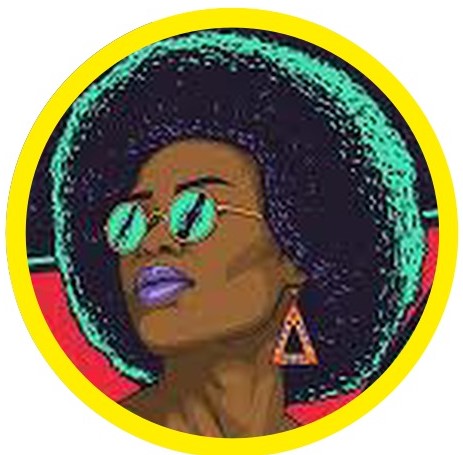 Hollywood Swinging (1973)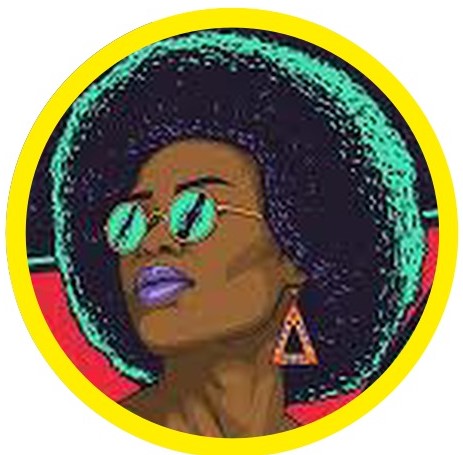 Ladies' Night (1979)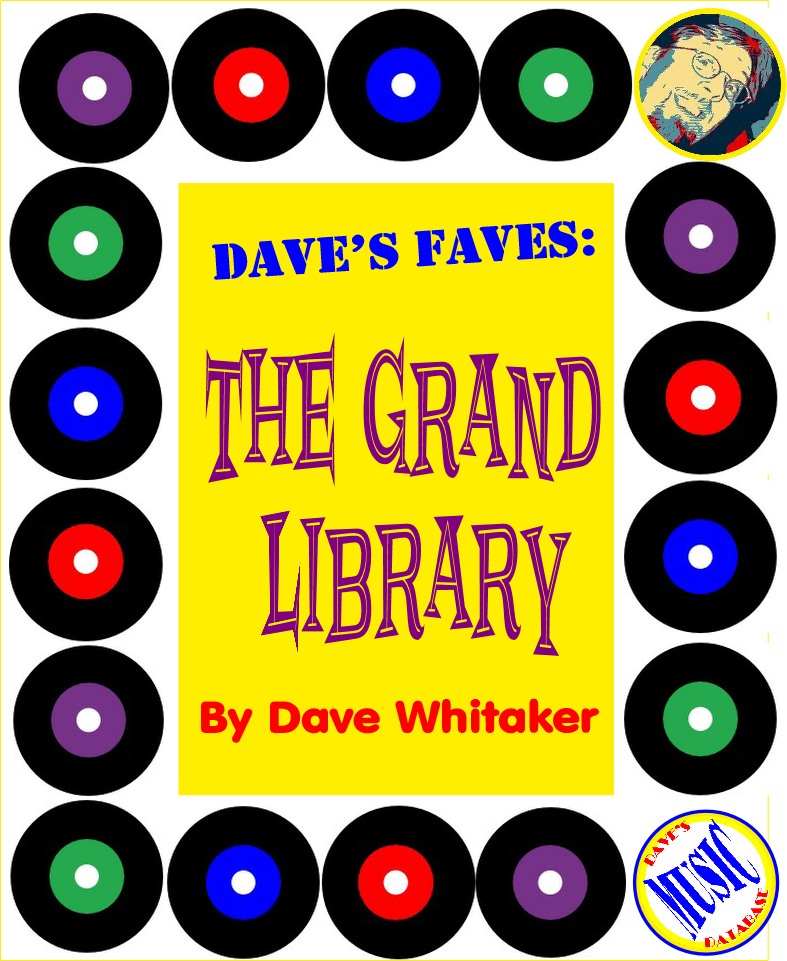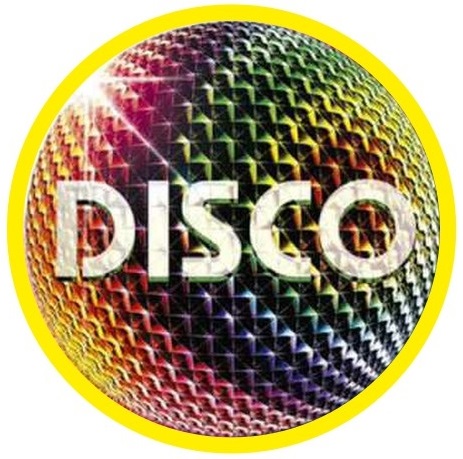 Celebration (1980)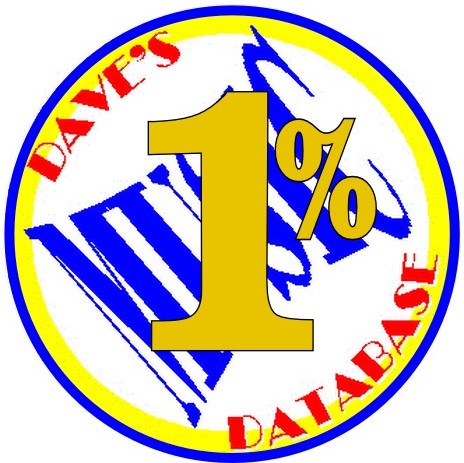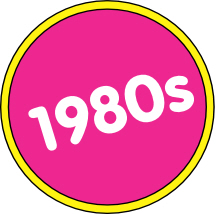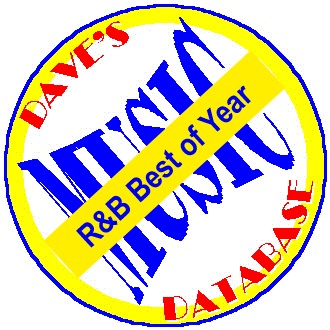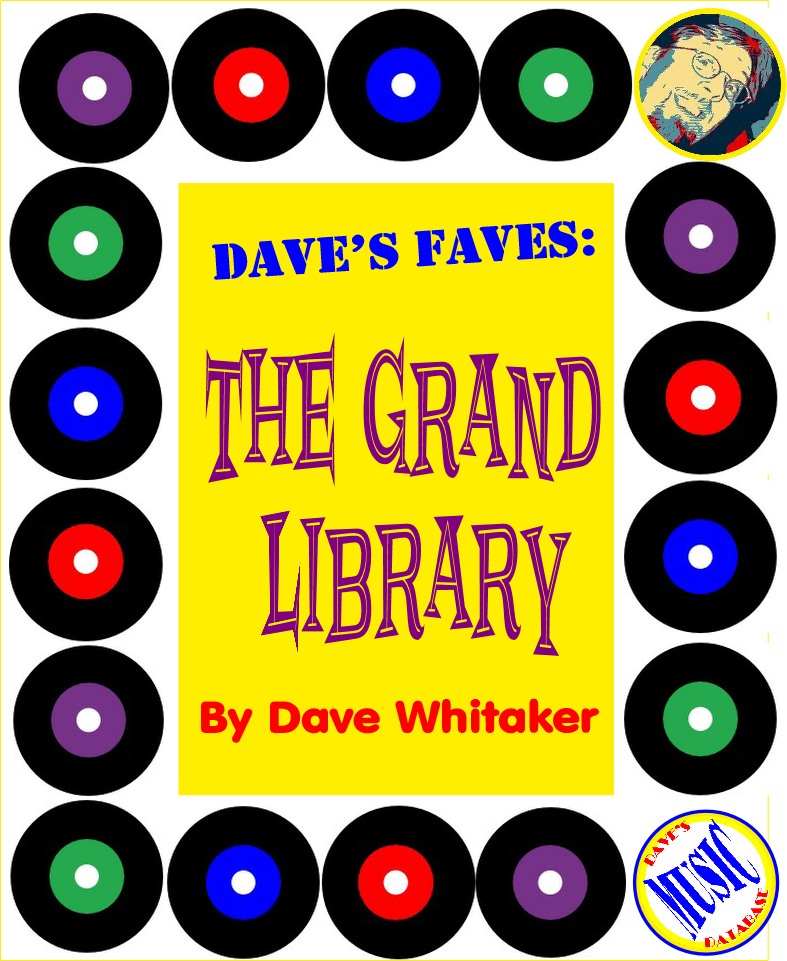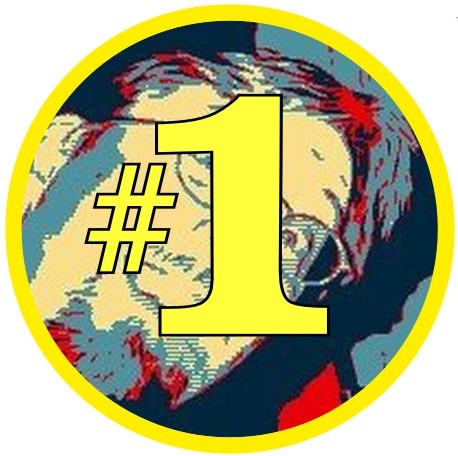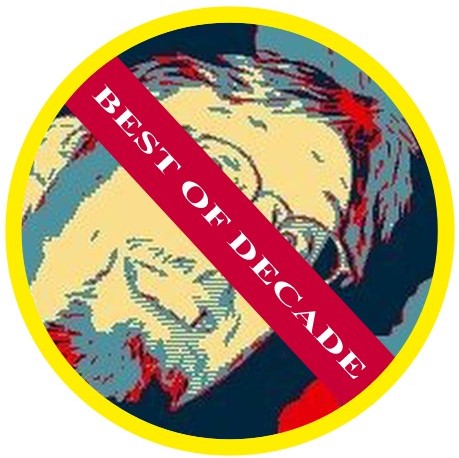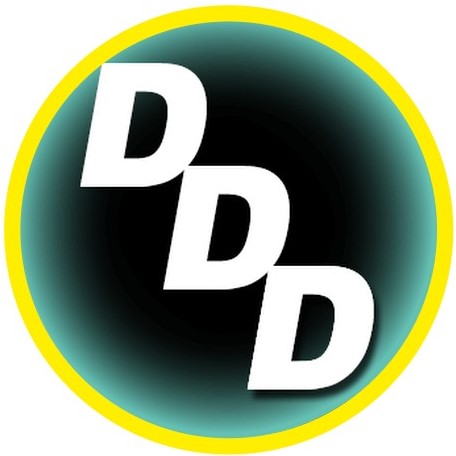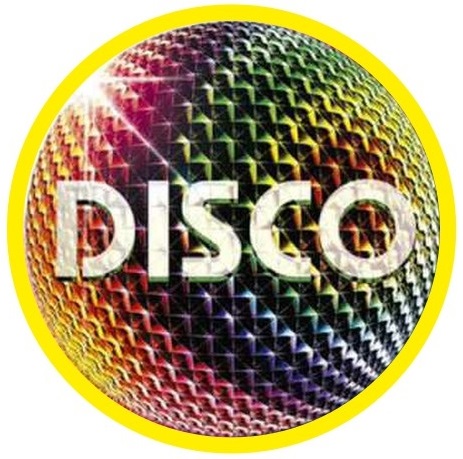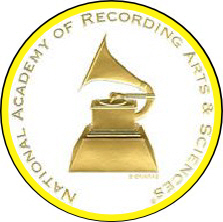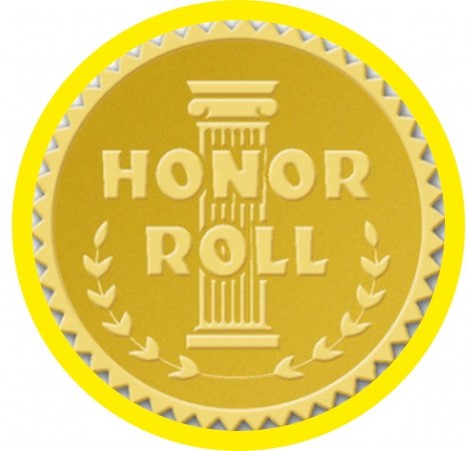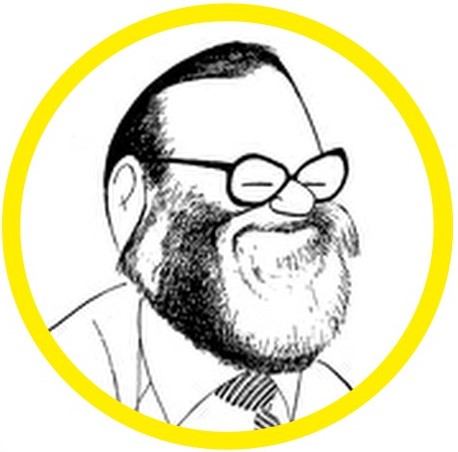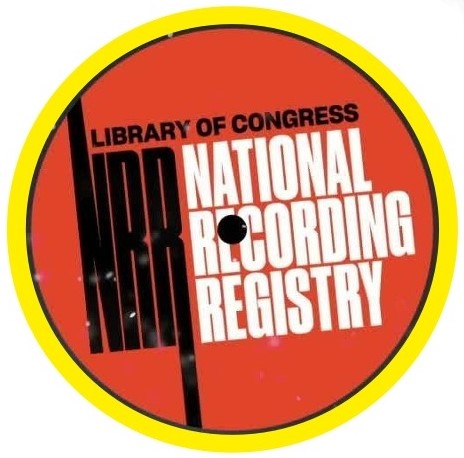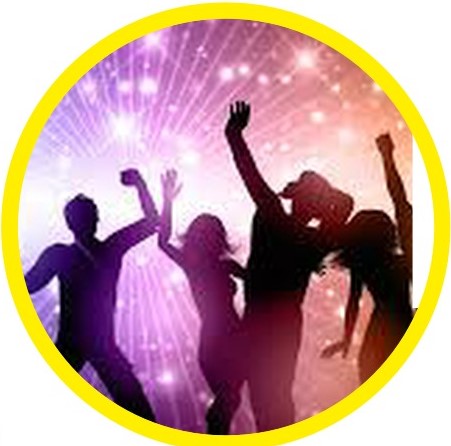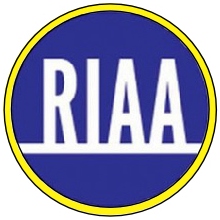 Get Down on It (1982)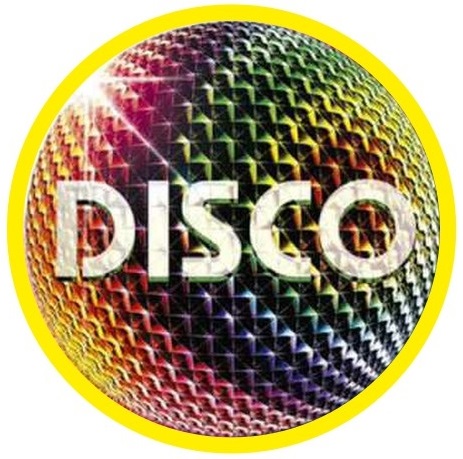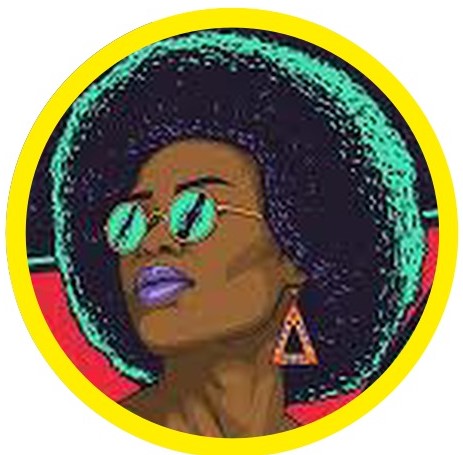 ---
The Kooks
---
Al Kooper
Rock keyboardist with Blood, Sweat & Tears who also worked with Bob Dylan.
---
Korn
Song(s):
Blind (1994)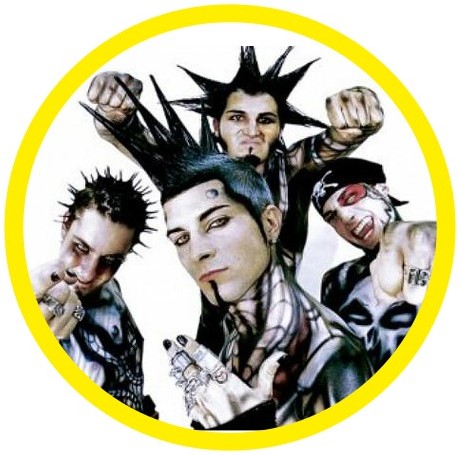 Freak on a Leash (1998)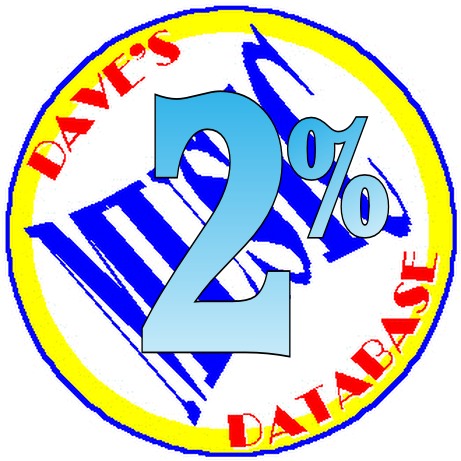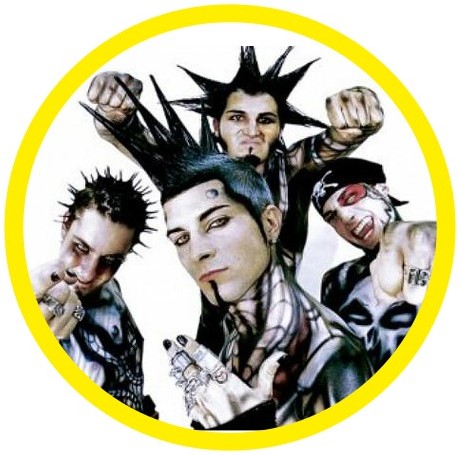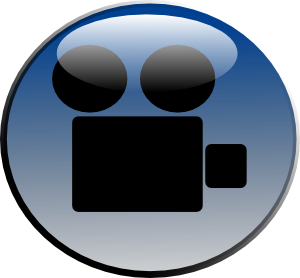 Got the Life (1998)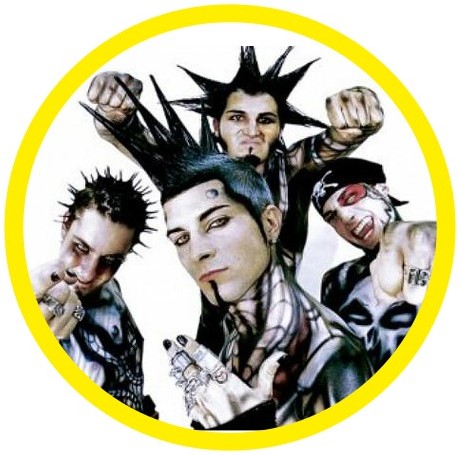 Album(s):
Korn (1994)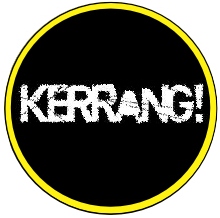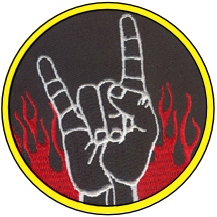 Follow the Leader (1998)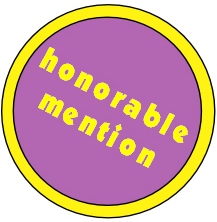 ---
Erich Wolfgang Korngold
Classical composer.
Album(s):
The Adventures of Robin Hood (soundtrack: 1938)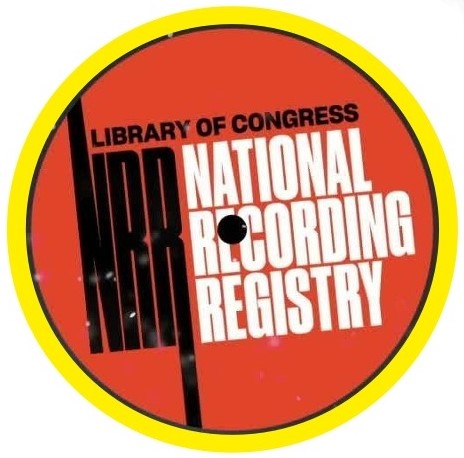 Violin Concerto (1945)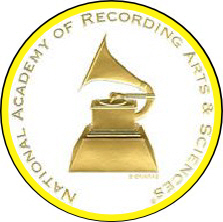 ---
André Kostelanetz
Russian classical conductor and arranger born 12/22/1901. Died 1/13/1980.
---
Leo Kottke
---
Dave Koz
---
Kraftwerk
Electronic/synth-pop band from Dusseldorf, West Germany. 1970-. Ralf Hütter (v/k: 70-) is the one consistent member. Other long-term members included Karl Bartos (percussion/k: 75-91), Wolfgang Flür (percussion: 73-87) and Florian Schneider (k: 70-08).
Song(s):
Autobahn (1974)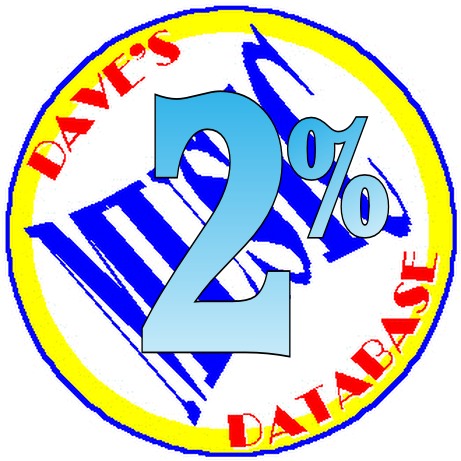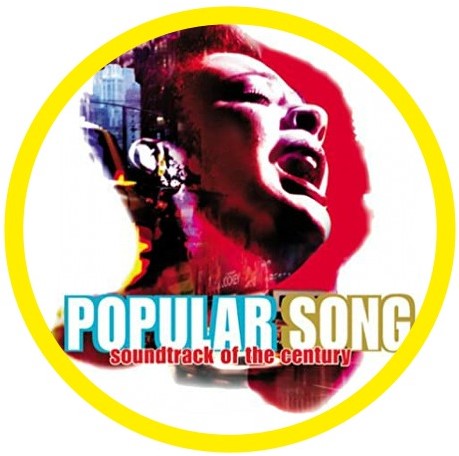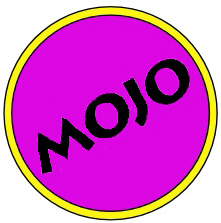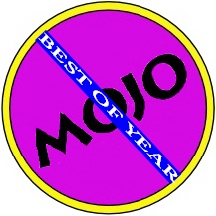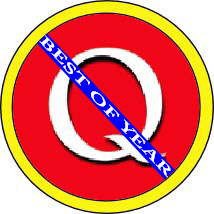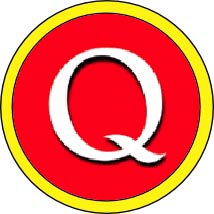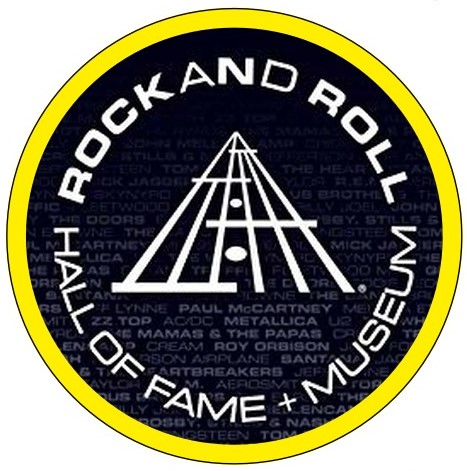 The Model (1978)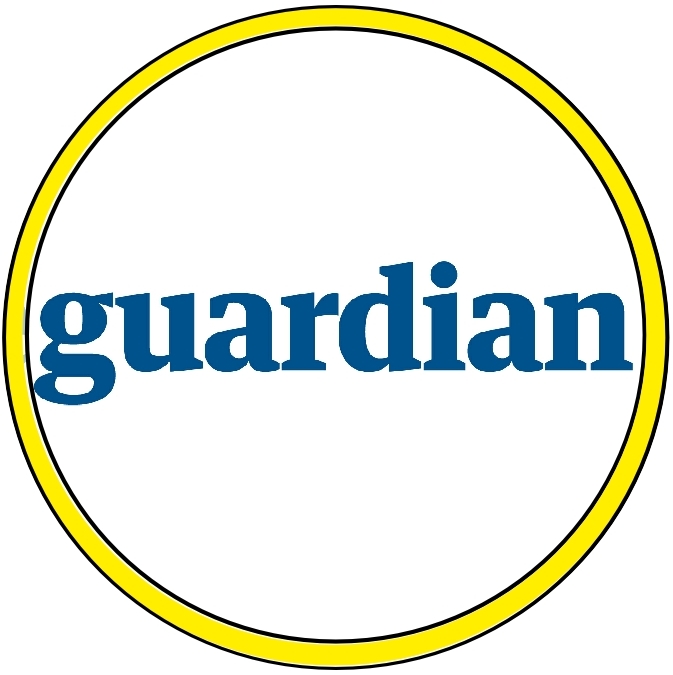 Album(s):
Autobahn (1974)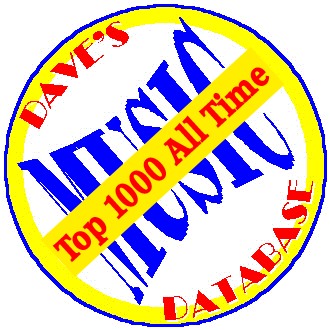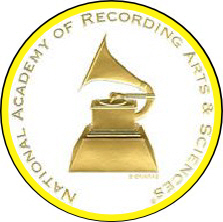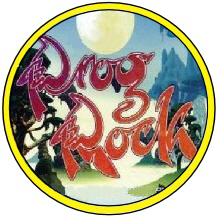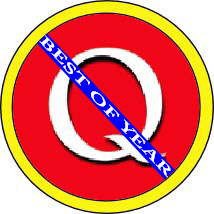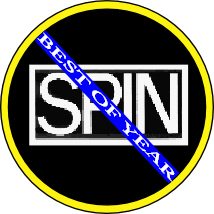 Trans Europa Express (1977)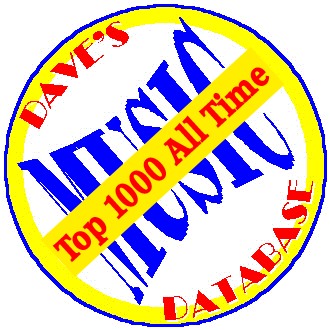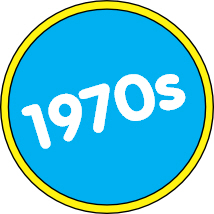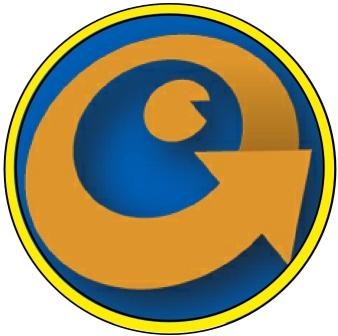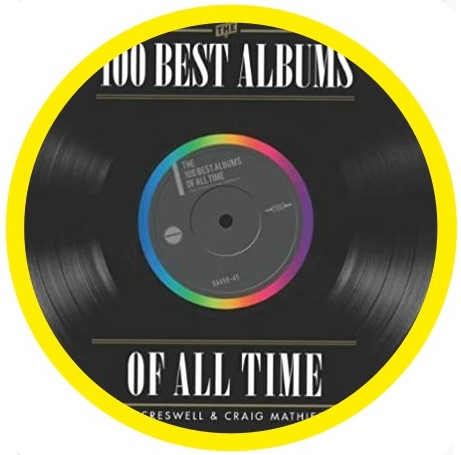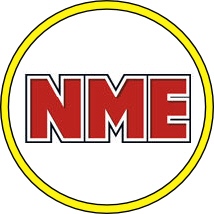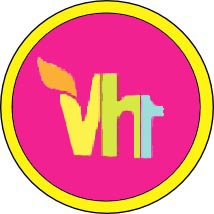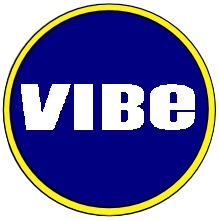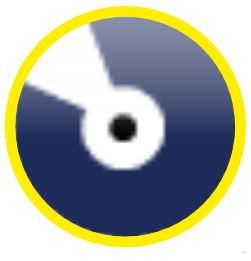 Die Mensch Maschine (The Man Machine) (1978)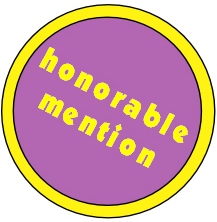 Computer World (1981)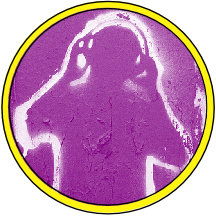 ---
Billy J. Kramer & the Dakotas
Song(s):
Bad to Me (1963)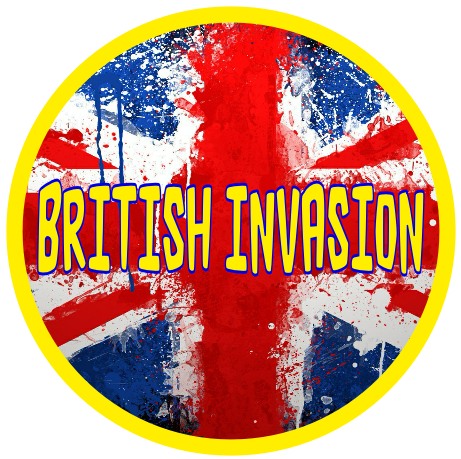 Little Children (1964)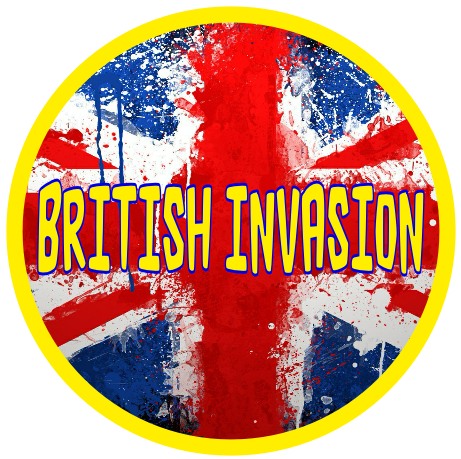 ---
Eddie Kramer
Producer born 4/19/1942 in Cape Town, South Africa. Worked with Jimi Hendrix, Led Zeppelin, Kiss, and Peter Frampton.
---
Joey Kramer
Rock drummer born 6/21/1950 in the Bronx, NY. With Aerosmith.
---
Alison Krauss (& Union Station)
Country/bluegrass singer born 7/23/1971 in Champaign, IL. Has recorded as a solo artist, with her group Union Station, and as a duo with Robert Plant. Has won 27 Grammys.
Song(s):
When You Say Nothing at All (& Union Station, 1995)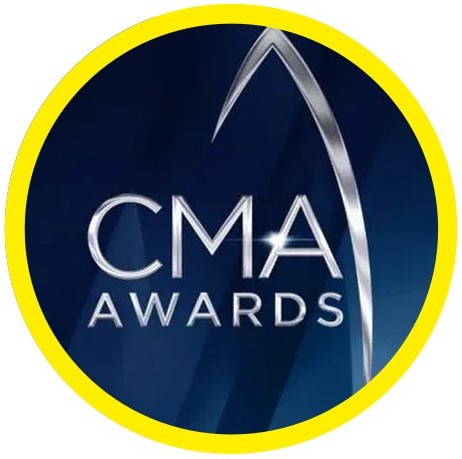 The Lucky One (& Union Station, 2001)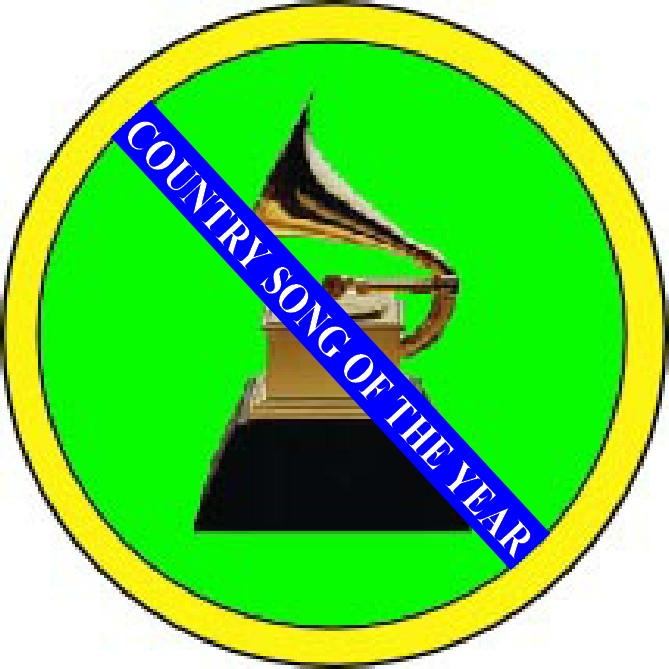 Whiskey Lullaby (2004) – see Brad Paisley
Big Log (2004) – see Viktor Krauss
Please Read the Letter (with Robert Plant, 2007)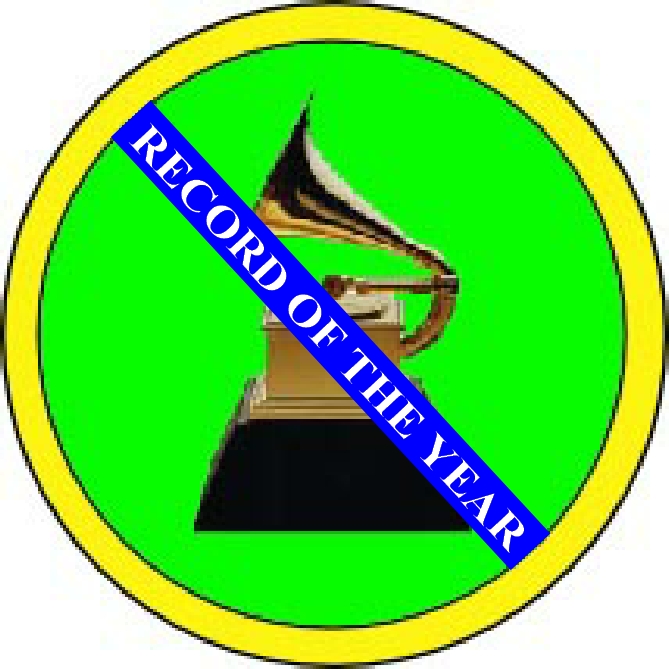 Album(s):
Lonely Runs Both Ways (with Union Station, 2004)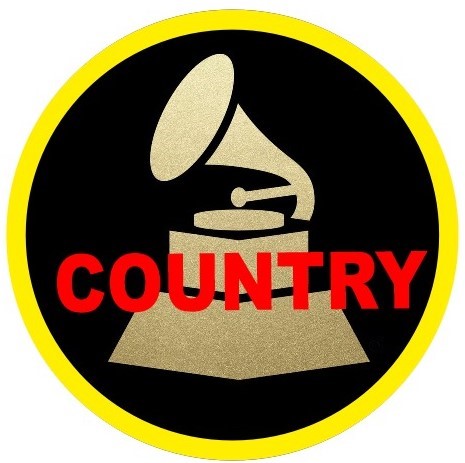 Raising Sand (2007) – see Robert Plant
Raise the Roof (2021) – see Robert Plant
---
Viktor Krauss
Song(s):
Big Log (with Alison Krauss, 2004)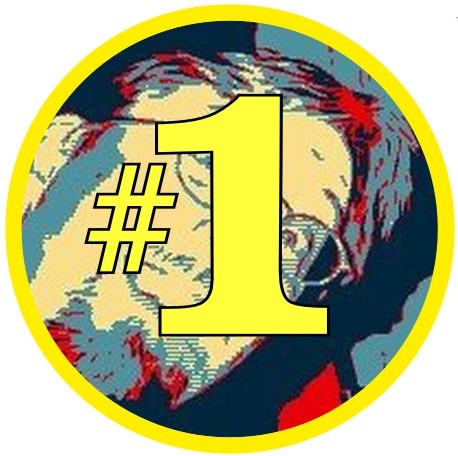 Shine on You Crazy Diamond (with Shawn Colvin, 2007)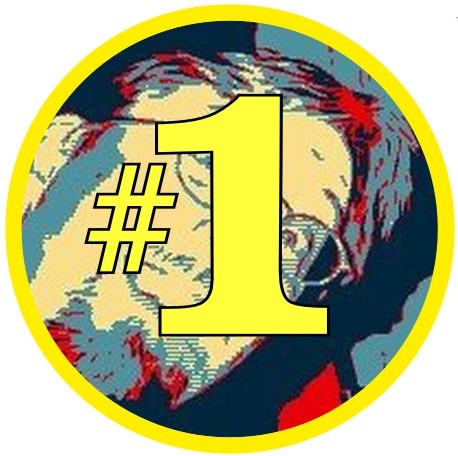 ---
Kreator
Album(s):
Pleasure to Kill (1986)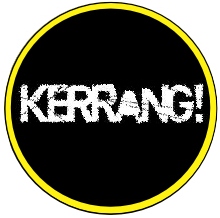 ---
Lenny Kravitz
Rock singer/songwriter ("It Ain't Over 'Til It's Over," "Fly," "Again") born 5/26/1964 in Manhattan, NY.
Song(s):
Are You Gonna Go My Way (1993)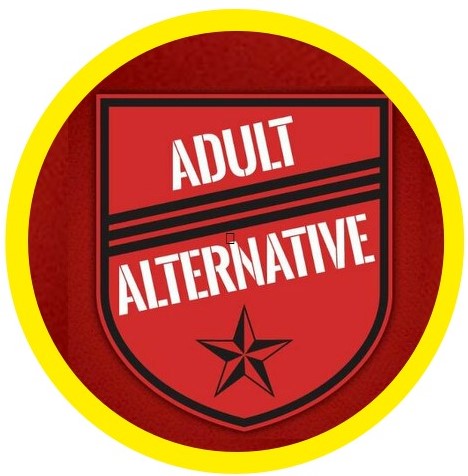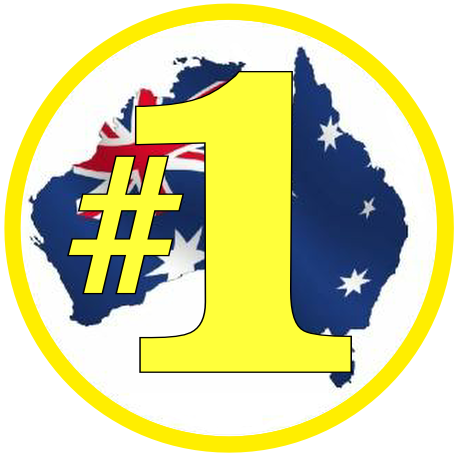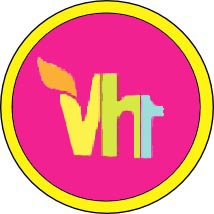 ---
Fritz Kreisler
---
Herbert Kretzmer
Song(s):
On My Own (from Les Misérables, 1985)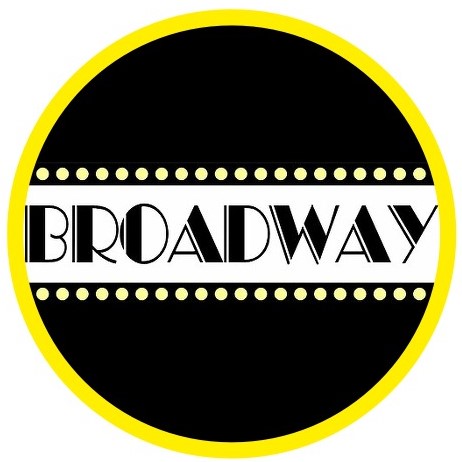 I Dreamed a Dream (from Les Misérables, 2009) – see Susan Boyle
Album(s):
Les Misérables (musical: 1980, soundtrack: 2012) – see Claude-Michel Schönberg
---
Robby Krieger
Rock guitarist born 1/8/1946 in Los Angeles, CA. With The Doors.
---
Kris Kross
Album(s):
Totally Krossed Out (1992)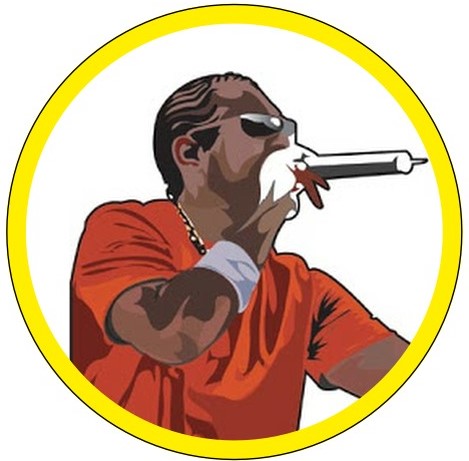 ---
Kris Kristofferson
Country singer/songwriter born 6/22/1936 in Brownsville, TX.
Songs written by Kristofferson:
Me and Bobby McGee (1971) – see Janis Joplin
Help Me Make It Through the Night (1971) – see Sammi Smith
Songs performed by Kristofferson:
Highwayman (1985) – see The Highwaymen
Album(s):
Kristofferson (aka "Me and Bobby McGee") (1970)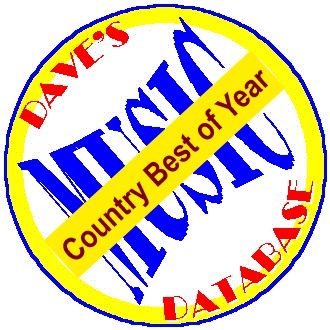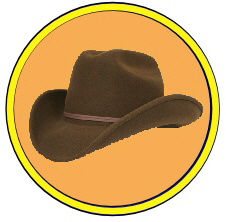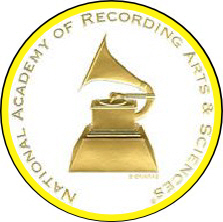 A Star Is Born (soundtrack: 1976) – see Barbra Streisand
---
Chad Kroeger
Rock singer born 11/15/1974 in Hanna, Alberta, Canada. With Nickelback (95-). Song(s):
Hero (with Josey Scott, 2002)

Why Don't You and I? (2002) – see Santana
---
Lisa Kron
Album(s):
Fun Home (musical: 2013) – see Jeanine Tesori
---
Benny Krueger
Song(s):
I Cried for You (1923)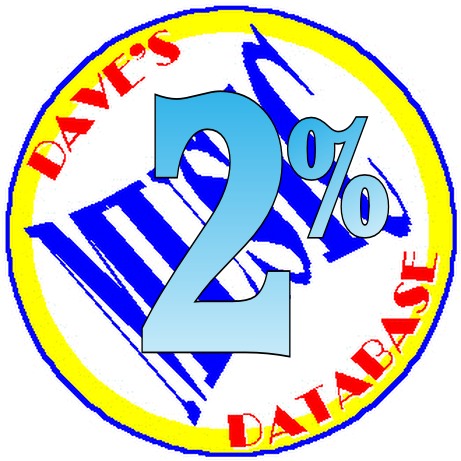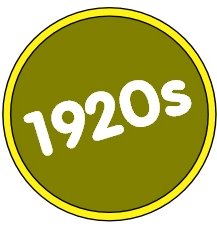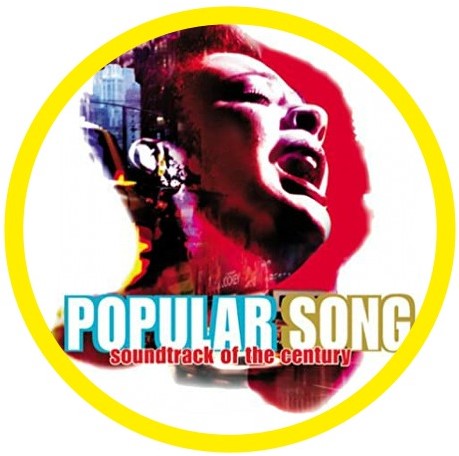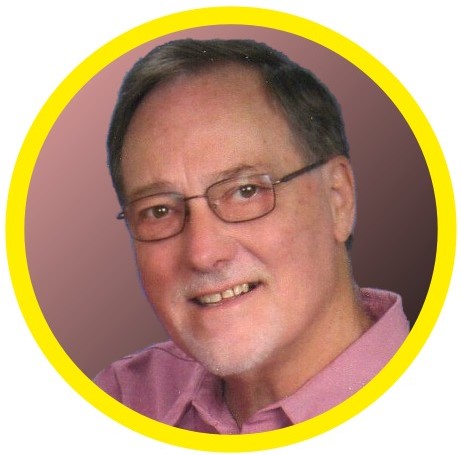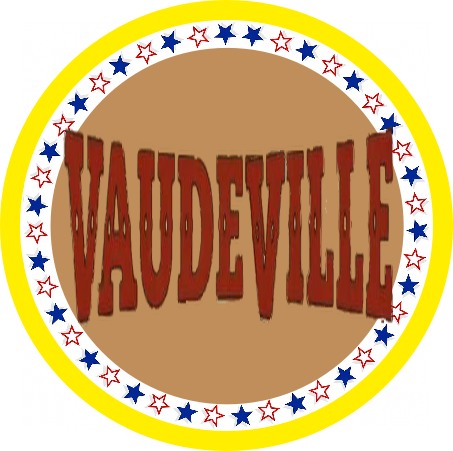 ---
Gene Krupa
Jazz/big band leader and drummer born Eugene Bertram Krupa on 1/15/1909 in Chicago, IL. Died 10/16/1973.
Song(s):
Rockin' Chair (with Gene Eldridge, 1941)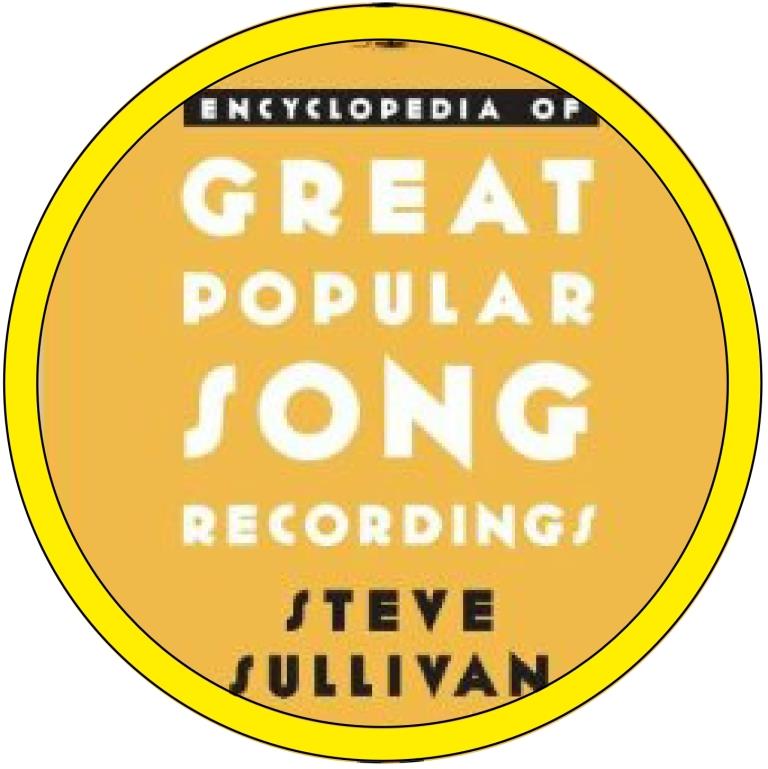 Bonaparte's Retreat (with Bobby Scots, 1950)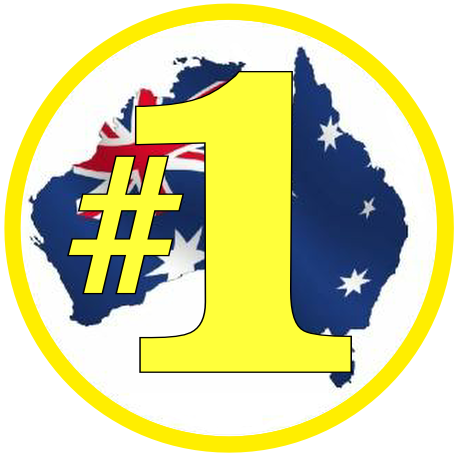 ---
K's Choice
Song(s):
Rockin' in the Free World (1994) – see Indigo Girls
Not an Addict (1996)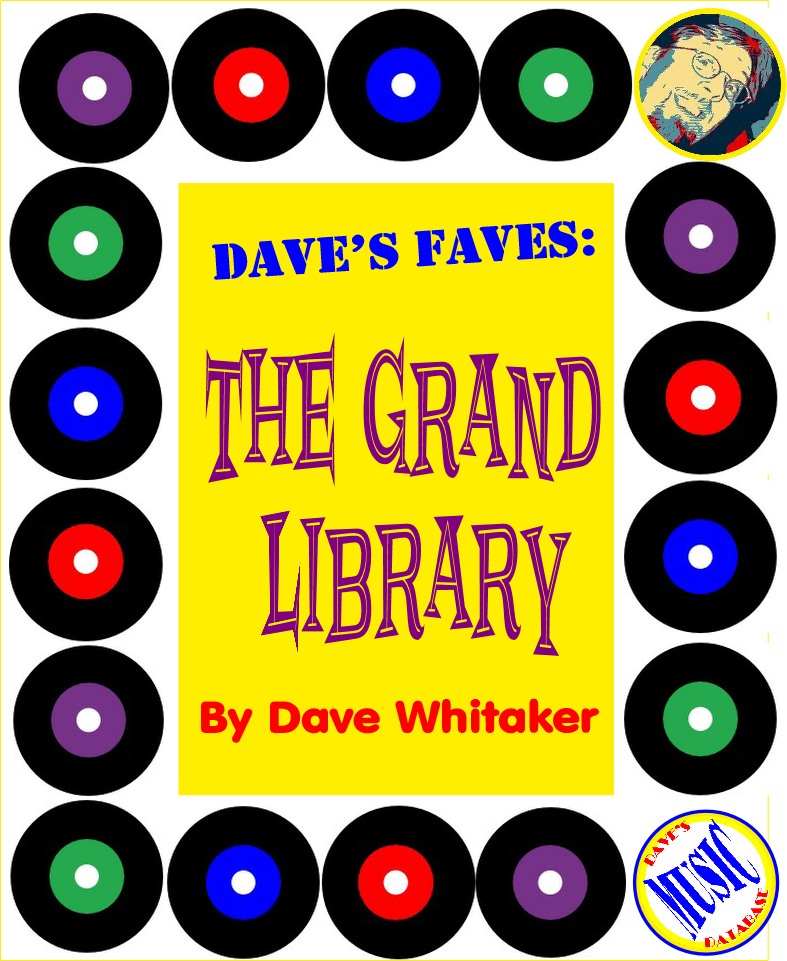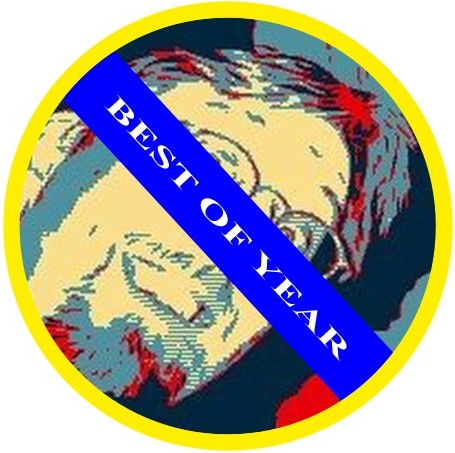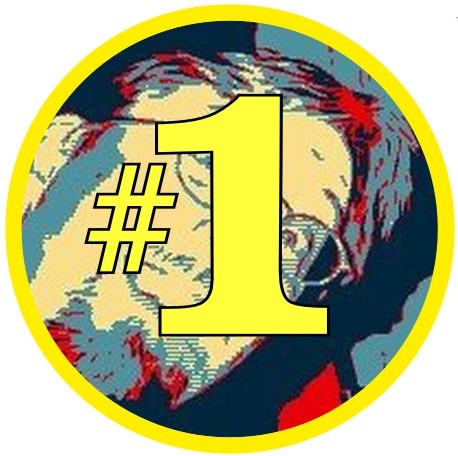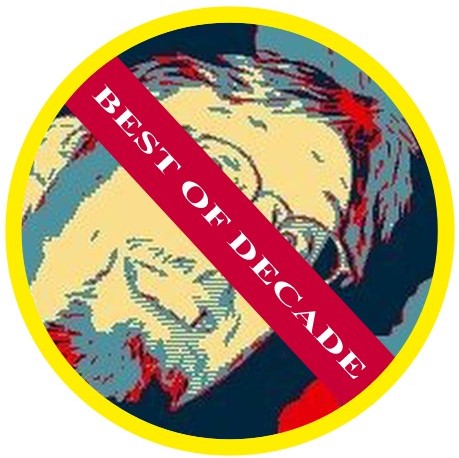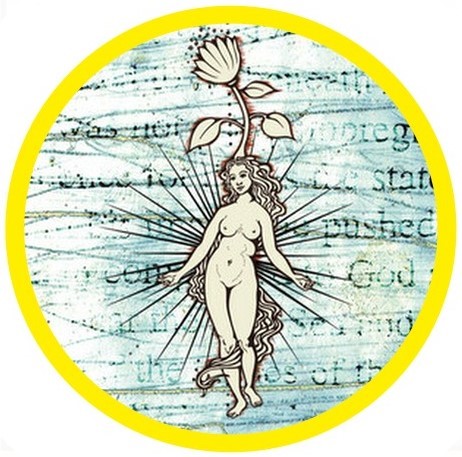 ---
Kungs vs. Cookin' on 3 Burners
---
Erich Kunzel
---
Greg Kurstin
Record producer, multi-instrumentalist, and songwriter born Gregory Allen Kurstin on 5/14/1969 in Los Angeles, CA. He has worked with Lily Allen, Beck, Kelly Clarkson, the Foo Fighters, Halsey, Paul McCartney, Maren Morris, Pink, and Sia. He co-founded the group Geggy Tah.
---
Fela Kuti
Afrobeat musician and composer born Olufela Olusegun Oludotun Ransome-Kuti on 10/15/1938 in Abeokuta, Nigeria. Died 8/2/1997.
Song(s):
Zombie (1976)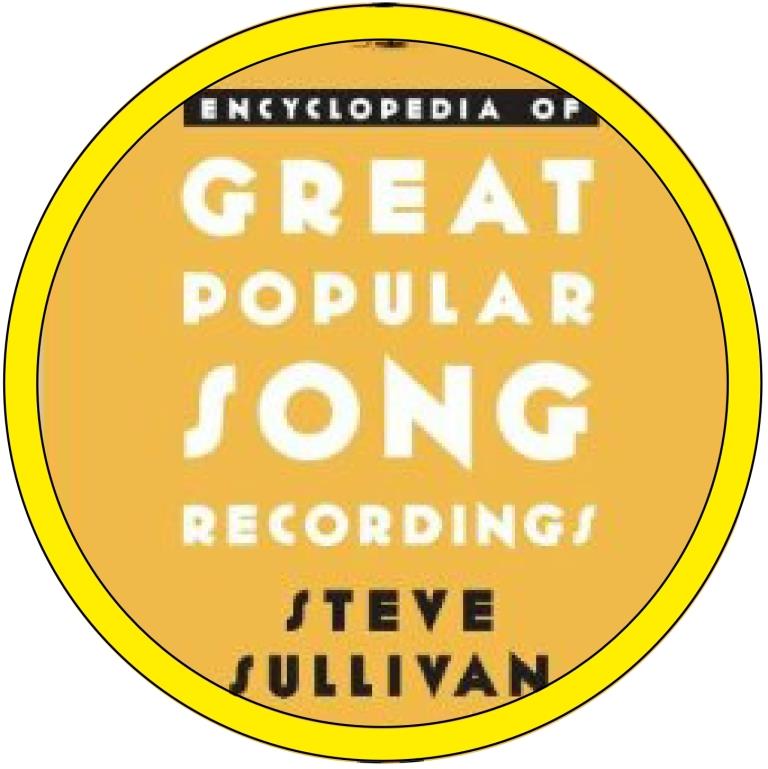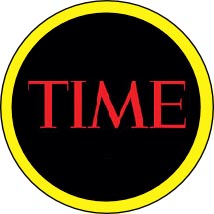 Sorrow, Tear, and Blood (1977)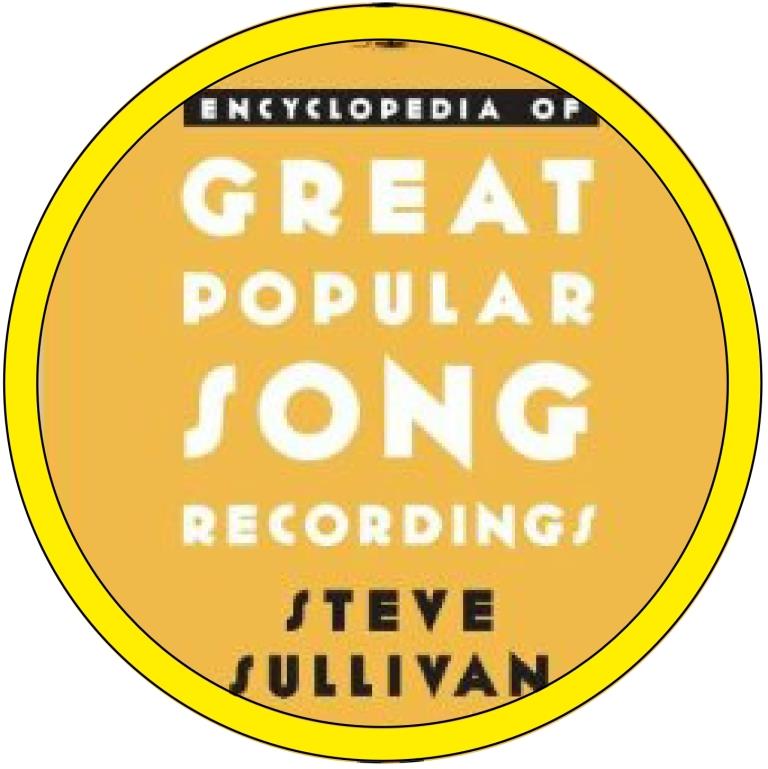 Album(s):
Roforofo Flight (1972)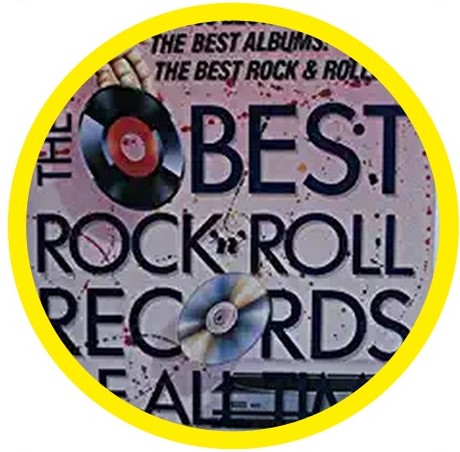 Zombie (1977)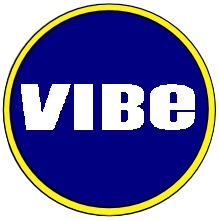 ---
Kygo
Song(s):
Firestone (with Conrad, 2015)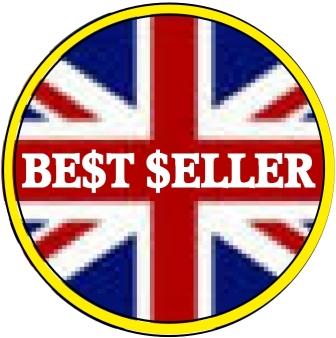 It Ain't Me (with Selena Gomez, 2017)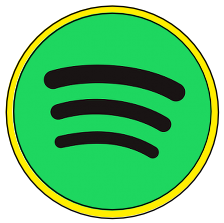 ---
Kay Kyser
Jazz/big band leader born James Kern Kyser on 6/18/1905 in Rocky Mount, NC. Died 7/23/1985. Among the most popular of "sweet" dance bands, best known for his radio "Kollege of Musical Knowledge", singers Harry Babbitt & Ginny Simms, and trumpet personality Ish Kabibble.
Song(s):
Three Little Fishies (Itty Bitty Poo) (with Harry Babbitt, 1939)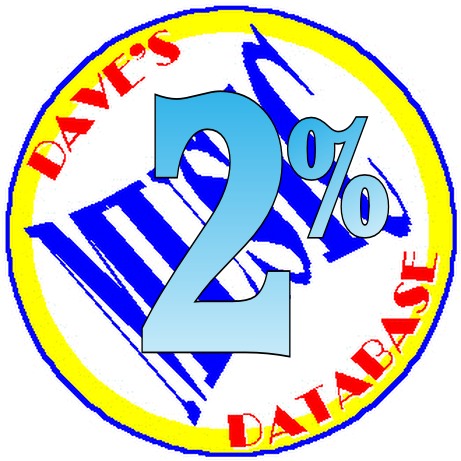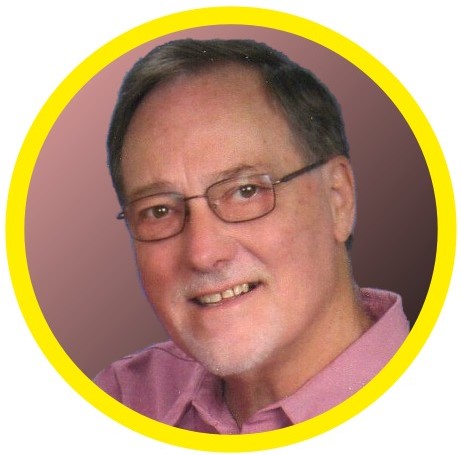 There'll Be Bluebirds Over the Cliffs of Dover (1941)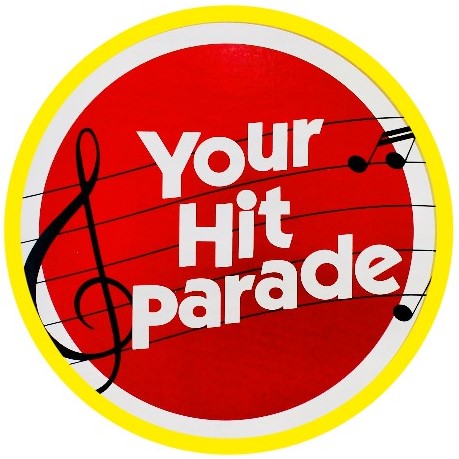 Jingle, Jangle, Jingle (with Harry Babbitt & Julie Conway, 1942)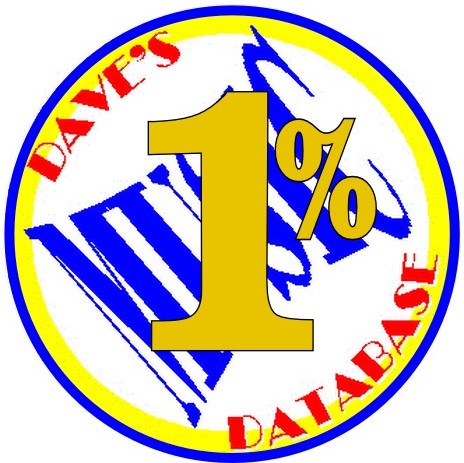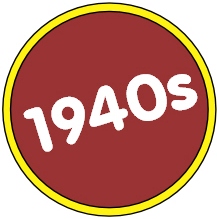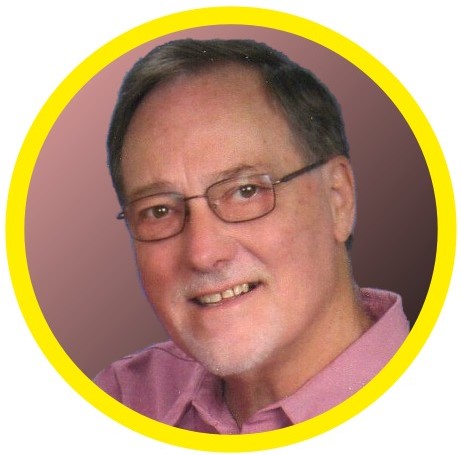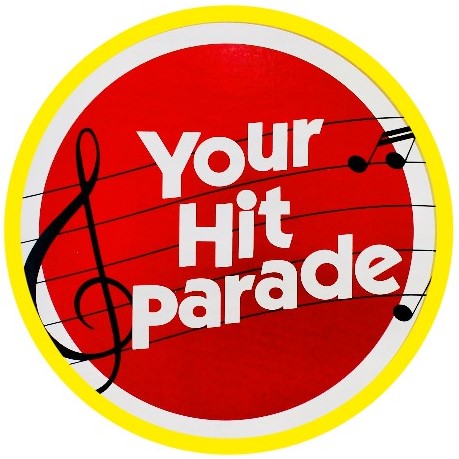 Praise the Lord and Pass the Ammunition (with Glee Club, 1942)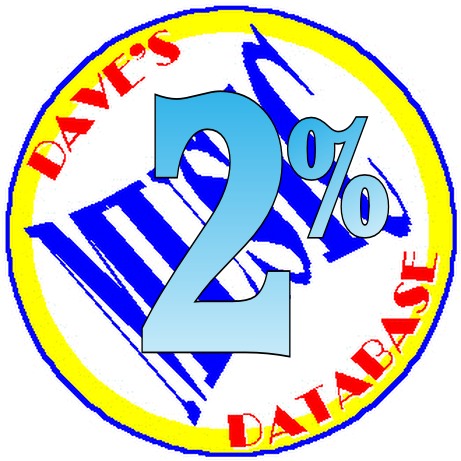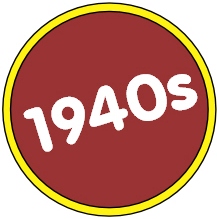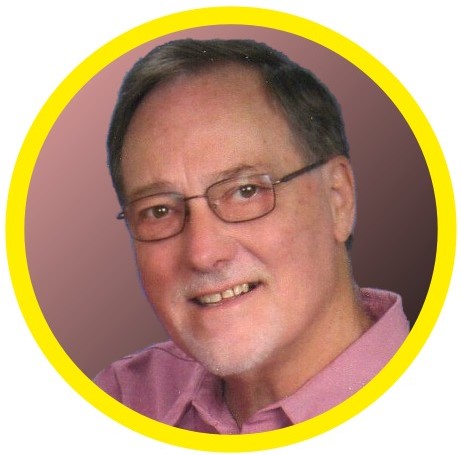 He Wears a Pair of Silver Wings (with Harry Babbitt, 1942)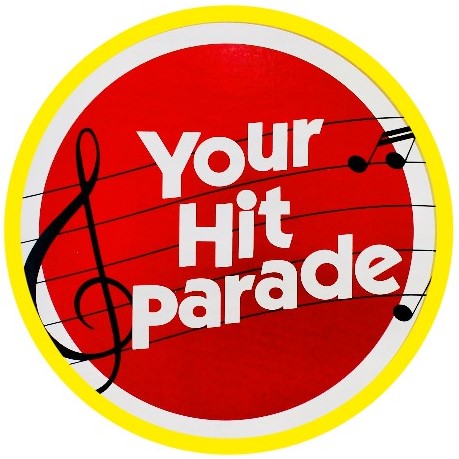 Ole Buttermilk Sky (with Michael Douglas, 1946)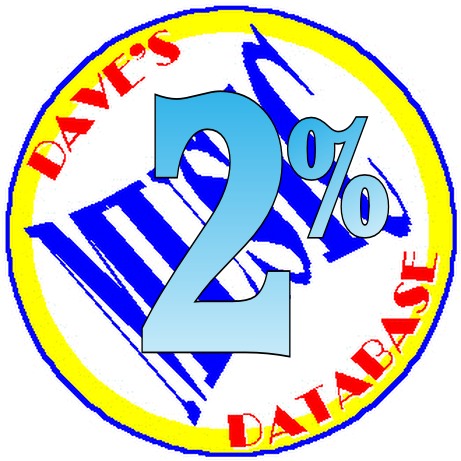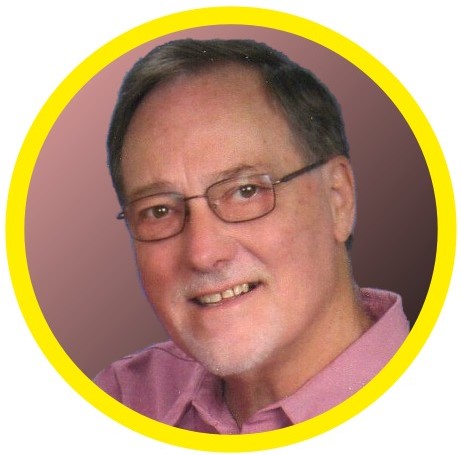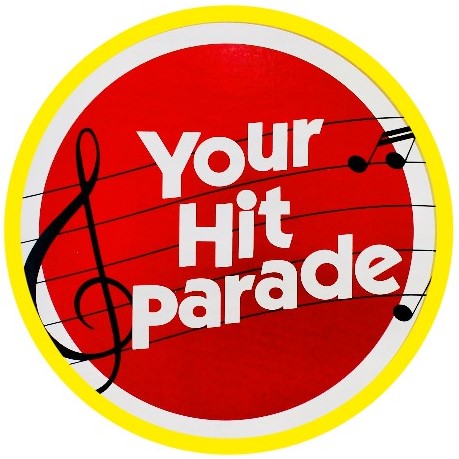 On a Slow Boat to China (Kay Kyser with Harry Babbitt and Gloria Wood, 1948)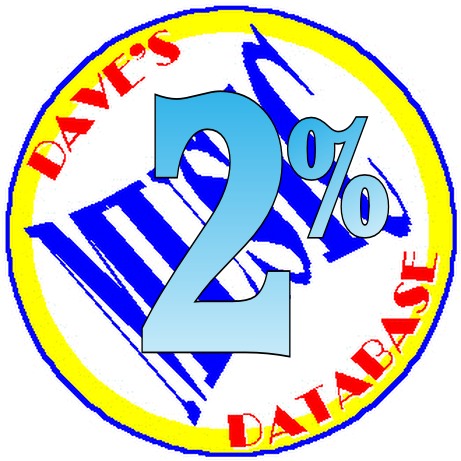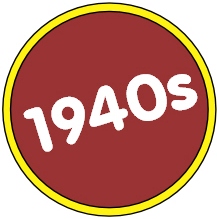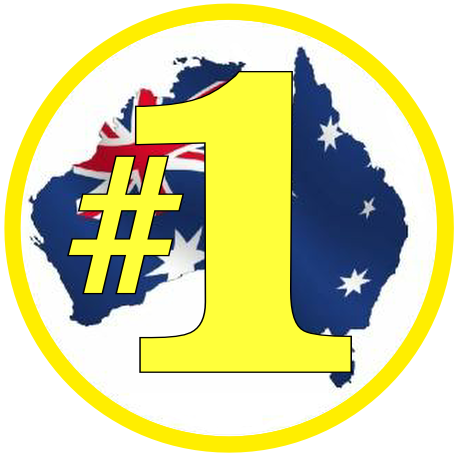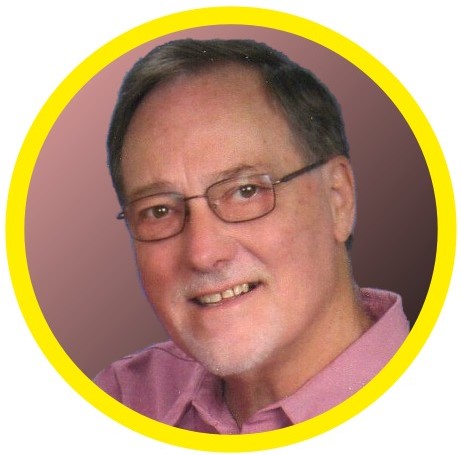 Woody Woodpecker (with Gloria Wood, 1948)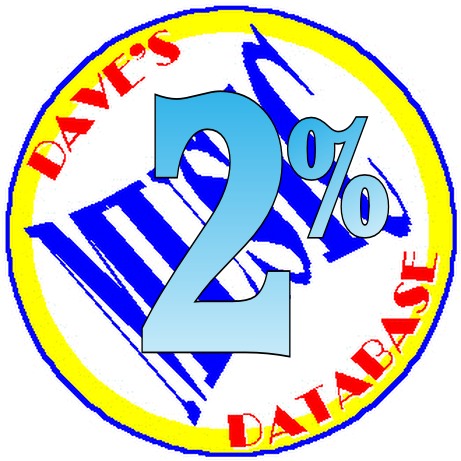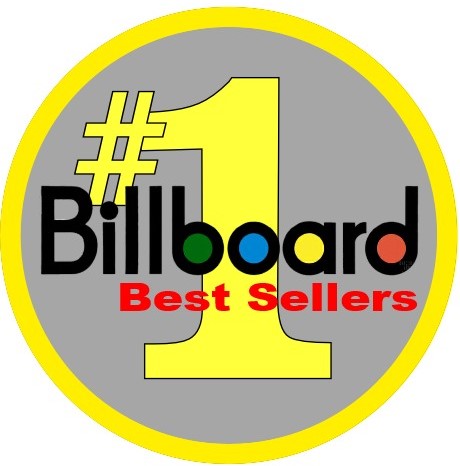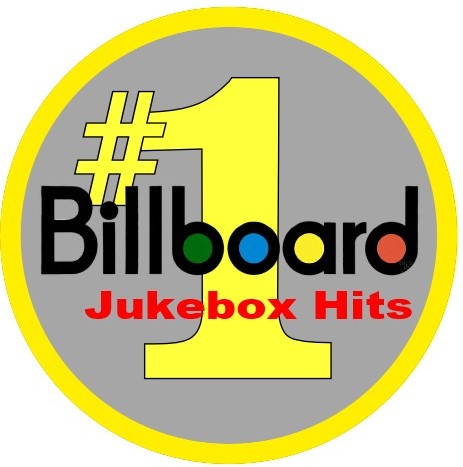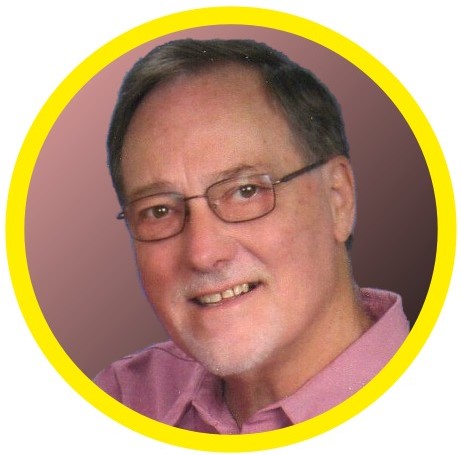 ---
Kyuss
Album(s):
Welcome to Sky Valley (1994)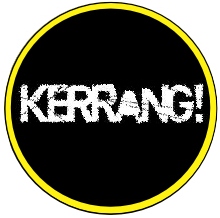 ---
Click on a letter to choose a recording act ("S" for Bruce Springsteen, "B" for Beatles, etc.). Shown with the act are its major awards, short bios for select acts (generally adapted from Joel Whitburn's Pop Memories 1890-1954 and Top Pop Singles: Billboard books), and links to albums and songs reviewed by the DMDB.
A B C D E F G H I J K L M N O P Q R S T U V W X Y Z VARIOUS ARTISTS
You can also check the search engine for names, albums, songs, and other content on this site: